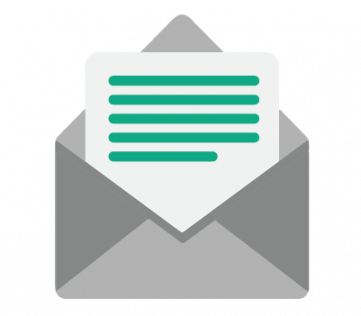 ShelterBox Global Gifts are a great way to give alternative gifts to family, friends, colleagues, or someone special — all while making a difference.
It's easy to honour that special person in your life by choosing a gift that will provide life-saving shelter and aid to a family affected by disaster or conflict.
ShelterBox and Rotary International have been Project Partners since 2012. By working together with Rotary, we are able to collaborate and combine resources to ensure that we can support more communities in desperate need of shelter.
Rotarians and Rotary Clubs across Canada support ShelterBox by helping spread the word about our work and raising the necessary funds we need through fundraisers, events, and more. This support ensures the most vulnerable people will receive the emergency shelter and essential tools they need to recover after disaster.
Is your Club interested in being involved and supporting ShelterBox Canada?


Realtors across Canada can make a lasting impact on families affected by disaster with the sale of every home.
By making a donation of a family-sized tent with each sale, you provide the emergency shelter and tools families need to rebuild their lives. All while finding a home for your clients!
When you join the Buy a Home, Give a Home program, you will receive logos, banners, information cards, and other marketing materials to help promote your involvement. You will also be featured on our website and on our social media platforms.
Will you help make a difference for families around the world?
Turn your passion into action! By starting a fundraiser for ShelterBox, you can raise vital funds and awareness for ShelterBox's important work.
From challenging yourself to a marathon, to hosting a bake sale, or even jumping out of a plane — the options are endless and the sky is the limit.
Fundraise to honour a loved one, to celebrate a milestone, or just to help make a difference. You will be providing the life-saving shelter and tools that families need to recover after disaster or conflict.

When you sign up for Hello Fresh using our unique codes, ShelterBox Canada will receive $10 per box sold!
For a limited time, new customers will receive 20 free meals when they order (a discount of up to $195 off).
Sign up today using the following codes and make a difference for families affected by disaster with every meal.
New Customers: SHELTERBOX
Existing Customers: SBCANADA

Donate a Car Canada accepts Vehicle Donations for Shelter Box Canada. Free towing is provided in most areas across Canada, or you can drop off your vehicle to maximize your donation.
When you donate your car, truck, RV, boat, or motorcycle to Shelter Box Canada through Donate A Car Canada, it will either be recycled or sold at auction (depending on its condition, age and location). Donate a Car Canada will look after all the details to make it easy for Shelter Box Canada to benefit. After your vehicle donation is complete, our charity will send you a tax receipt and will put your gift to good use.