We help companies achieve their business objectives by partnering with them to ensure no family goes without shelter.
We put a lot of importance on the word partnership. Partnerships are about shared values, mutual benefits and measurable impact.
Help us give the tools that enable people to rebuild homes and transform their lives.
Inspire your customers: contribute to our work and use our eye-catching content to align your business or brand with a simple, compelling cause that resonates with millions of people.
Engage your staff: get staff involved, attract talent and drive down staff turn-over
Boost your performance: high preforming teams are essential. Our partners can benefit from the same leadership, team-building and problem-solving expertise we use to train response teams to be effective in some of the most challenging and dangerous environments in the world.
Make a tangible difference: we provide compelling content and rigorous measurements to show the impact of our partnership.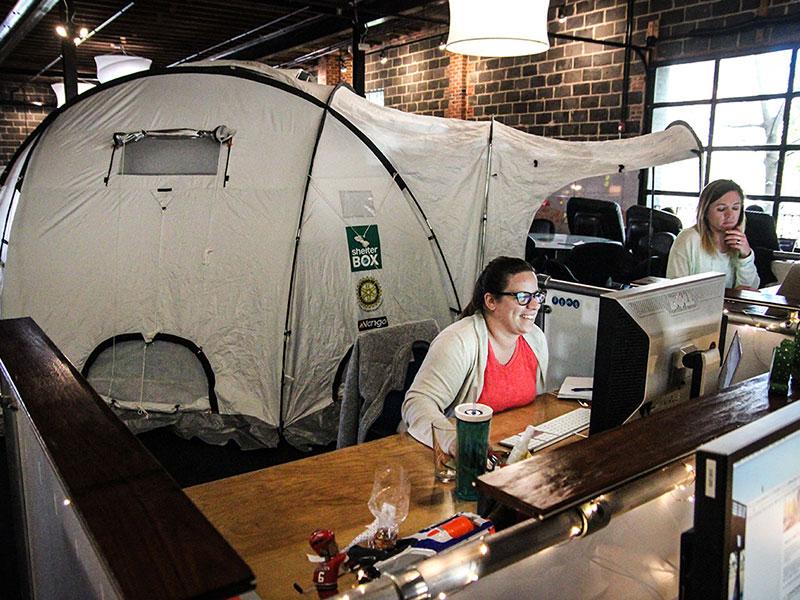 ShelterBox is very flexible and there are many ways to get involved. Its all about finding the right fit for you.
Company Matching and Payroll Giving: offer employees the ability to make a difference through payroll giving. Demonstrate your company's commitment and passion by matching a portion of, or all of your staff's donations, doubling the impact for families around the world.
Employee Fundraising:  staff fundraising events for ShelterBox Canada are a great way to engage your employees and offers them a unique and fun way to enhance their skills.
Cause-Related Marketing: demonstrate that your company is socially responsible by marketing products or services in support of ShelterBox Canada. Our partners have found this has increased sales, customer engagement and enhanced the image of their company.
Corporate Sponsorship: our partners can sponsor events or campaigns to help expand our reach and raise crucial funds. We promote our sponsorship partners to demonstrate the difference you are making.
Emergency Preparedness and Relief: ShelterBox is on the ground 365 days a year, providing shelter and supplies for the most vulnerable people after disaster. During an emergency, our partners can make a difference by making a corporate or matching donation gift, sharing our updates with your employees and customers through your social media and website, holding a fundraising event, or setting up a donation box at your cash registers.
Contribute to our work and use our eye-catching content to align your business or brand with a simple, compelling cause that resonates with millions of people.
Disaster relief has been ranked as amongst the main causes global consumers care about, with 56% willing to pay extra for products from companies committed to provide relief following disasters.
– Nielson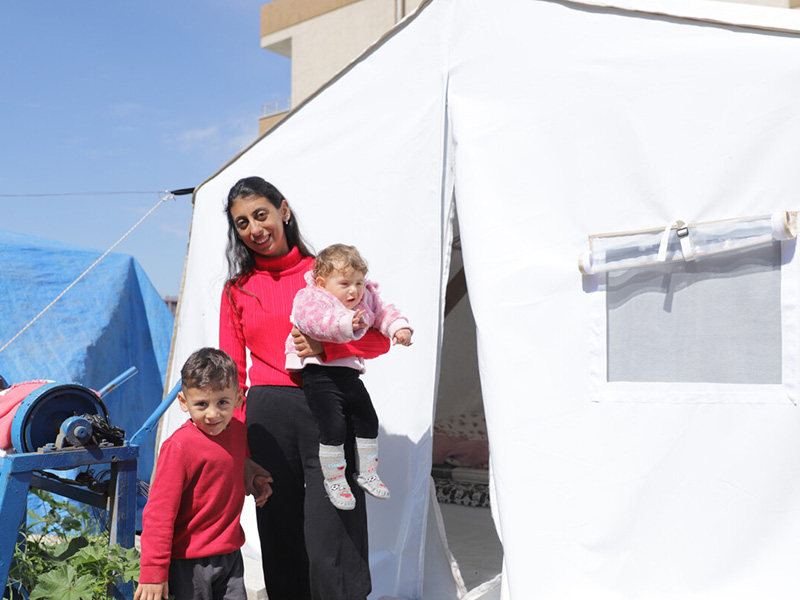 We are shelter specialists, recognized by the global humanitarian system as experts in the field. Our single-mindedness pushes us to provide the highest quality shelter possible.
Our funding model and way of operating means we are lean and agile, make decisions quickly and are able to get to the hardest-to-reach areas around the world. Large humanitarian agencies like partnering with us for this reason.
ShelterBox is a global brand with offices in 18 countries, and operations all over the world.
Our aid is tangible, we put communities first and provide customized solutions that all families to self-recover.
We provide measurable impact to our partners.
We base our partnerships on shared value and have a collaborative approach.

Buy a home, give a home realtor program
---
Realtors across the country are joining together with ShelterBox Canada to help families affected by disaster through donating the cost of a family relief tent for each home they sell.
Not only are these amazing realtors helping Canadian families find a new home, but they are also providing emergency shelter and tools for displaced families around the world. Together, we're transforming despair into hope.
Our Partnership with Rotary
---
ShelterBox and Rotary International have been official project partners in disaster relief since 2012.
Learn more about how our partnership and how we work together to help even more people around the world.

ShelterBox Canada is also supported by:
---