CREATING STRONG FOUNDATIONS
---
Shelter is more than just a roof – it's a home. It's the foundation for life, for families, for communities.
When natural disasters and conflicts rob people of their homes, we can't wave a magic wand to replace what was lost, but we can help create something new. We can provide people with the tools to start the process of their own recovery.
Your support provides shelter that protects families from burning heat, bitter cold, dangerous animals and disease, and so much more. A shelter creates a space where families can have privacy from the rest of the world, where they can feel safety and security in being together.
When people are plunged into crisis, normality is suspended. But good, quality shelter can cut through the chaos. It doesn't just give people space to heal from physical and emotional trauma, but it gives them roots, roots that go far deeper than a simple tent peg.
Your support is amazing. Your support turns simple items like tents and tarpaulin into the tools that transform lives.
How we evaluate our work
---
At ShelterBox we don't just use our past experience to guide our future, but we keep learning, which is why we are experts in shelter. ShelterBox evaluates all of our deployments approximately six months after completion to determine if we met our short-term goals and to learn from the families we serve, because we know they are the real experts.
To ensure that we are making the most of your donations, each evaluation is scored in three categories of effectiveness – timeliness, cost and quality.
A timely response for ShelterBox is one where families agree that the aid arrived at the right time to support recovery. We calculate cost based on the average cost per household including Response Team costs, the cost of the aid and transportation.
A high quality response refers to one that best achieves the following outcomes: reducing the number of families left homeless, reducing exposure to vector and water borne diseases, alleviating anxiety and stress for families, improved security and personal safety, improved privacy, properly training families to use the aid, keeping households intact and having an overall accountable response.
By reviewing the successes and weaknesses of the response, this enables ShelterBox to evaluate the processes and behaviours of the Response Team volunteers and staff, thereby supporting wider organizational learning and growth.
READ MORE STORIES OF SHELTER
---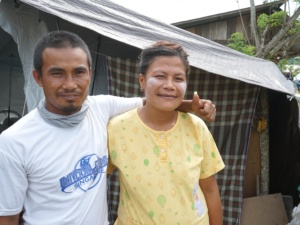 Irawati and Sellamat's Story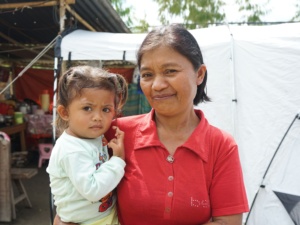 Erti's Story of Recovery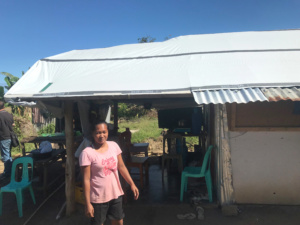 Melody