We can't predict disasters, but with your support, we can be ready to respond providing displaced families with the life-saving aid they need right when they need it most.
When disaster strikes, families lose their homes, possessions and livelihoods.
Help ShelterBox be ready with lifesaving shelter and supplies when disaster strikes by donating a ShelterBox of critical aid items to help a family who has lost everything.
You can help ShelterBox Canada raise funds to restock our warehouses and prepare to respond to disasters around the world by fundraising for or donating to our annual Stock the Box fundraiser.
We urgently need support to prepare, respond and restock, helping families who have lost everything.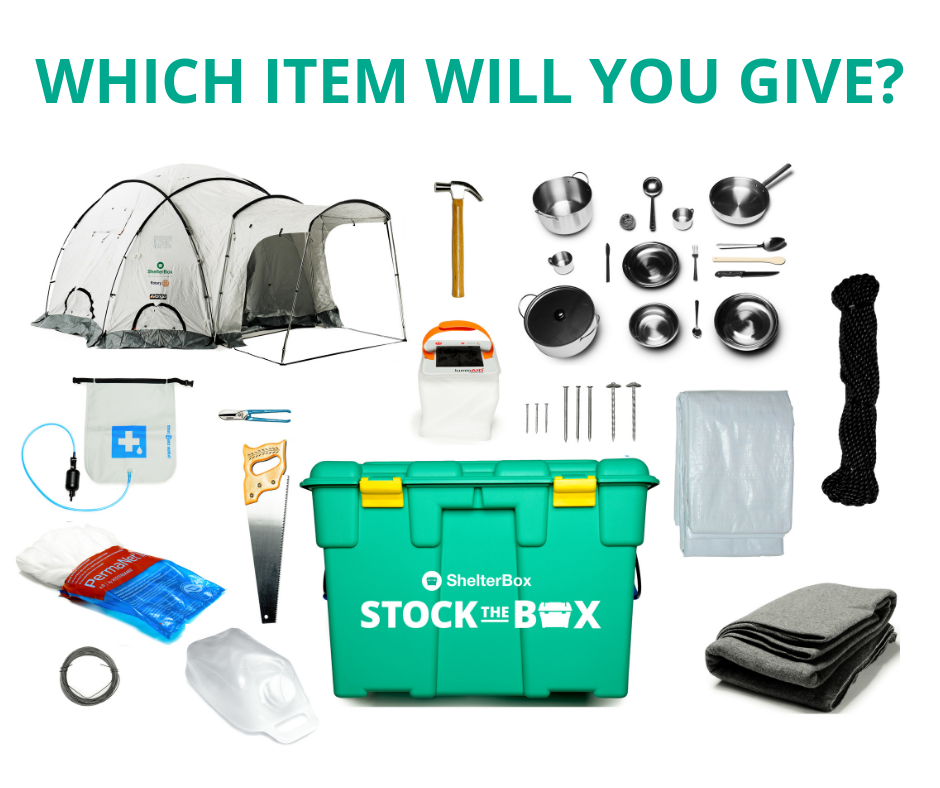 Donate an aid item
Fill the box with aid items that fit your budget. Every donation makes an impact
Fundraise to Stock the Box
Start your own fundraiser and get your friends and family to help you by donating the cost of an item
Step 1: Create your own online fundraising page. Do it on your own or encourage your Rotary Club to come together to Stock the Box. Prefer to receive pledges offline? Print off your physical pledge form here and begin collecting in person.
Step 2: Set your goal. You can pick the cost of an aid item as your goal or you can choose to fill an entire ShelterBox by setting your goal at $1,200. Every dollar you raise will still support families in desperate need of shelter and other essential aid after a disaster.
Step 3: Get Stocking! Begin stocking your box, item by item, dollar by dollar until you reach your goal!  Reach out to friends, family, Rotarians, and other potential supporters to ask them to support your Stock the Box goal.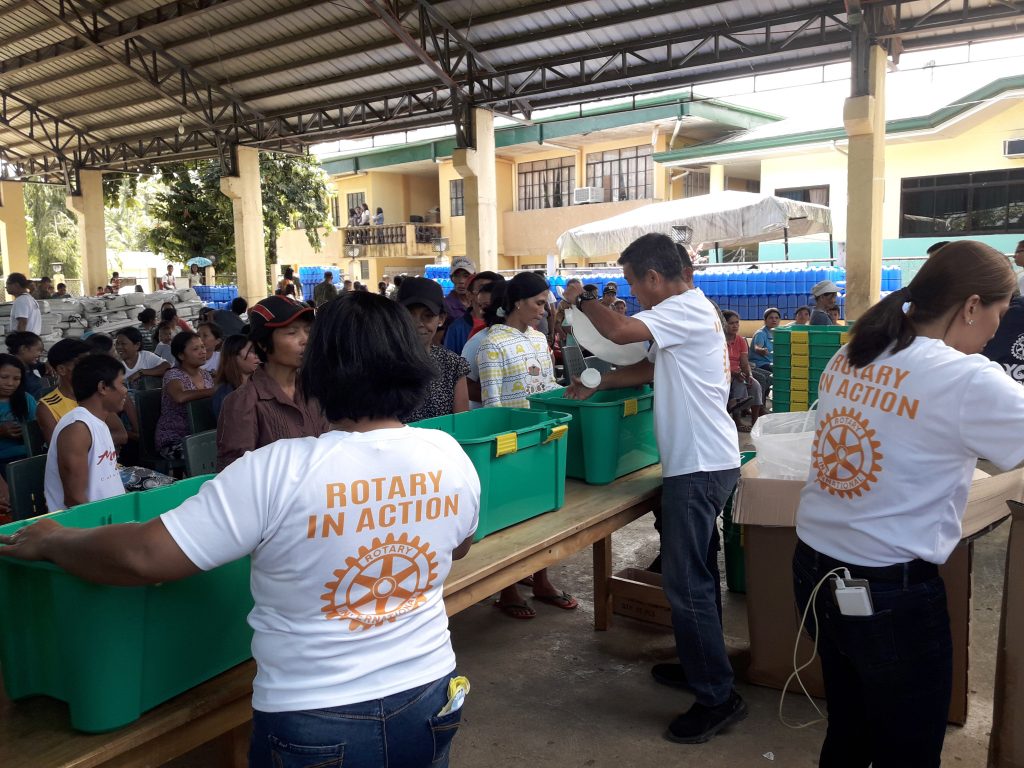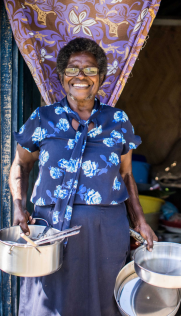 Behula and her family live on a small island on the Brahmaptura river in north-west Bangladesh. Families who live near of on the river know that monsoon rains will cause the river levels will rise, but the heavy rains in 2019 were much worse than expected.
After Behula's home collapsed during the flooding in 2019, Behula and her family were supported by ShelterBox and the Bangladesh Red Crescent. They received a shelter kit and other essential aid items, almost five months after the floods, Behula was still using the materials provided by ShelterBox.
Knowing they cannot move away from the river, Behula said she will continue to make her home stronger to be prepared for potential flooding in future years.
Need more help getting started? We are here to help!
---