Do you have a question about ShelterBox or your donation? Check our frequently asked questions.
If you don't see what you need, feel free to send us a message. We'd love to hear from you!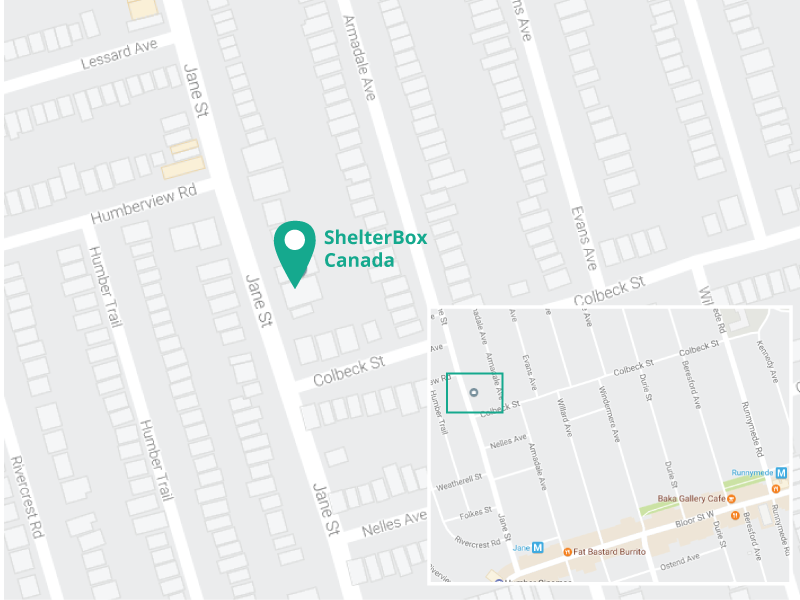 Visit or write to us
ShelterBox Canada
159 Jane Street, Office 2
Toronto, Ontario M6S 3Y8
Telephone
647.352.1930
Toll-free: 1.855.875.4661
Fax: 647.352.1932
Thanks for getting in touch. We will never share your data with third parties.