To send your donation in the mail, download one of the forms below to fill out the information needed to process your donation.
Make cheques payable to ShelterBox Canada and mail to:
ShelterBox Canada, 200-2010 Winston Park Drive, Oakville ON L6H 5R7
Individual Donation Form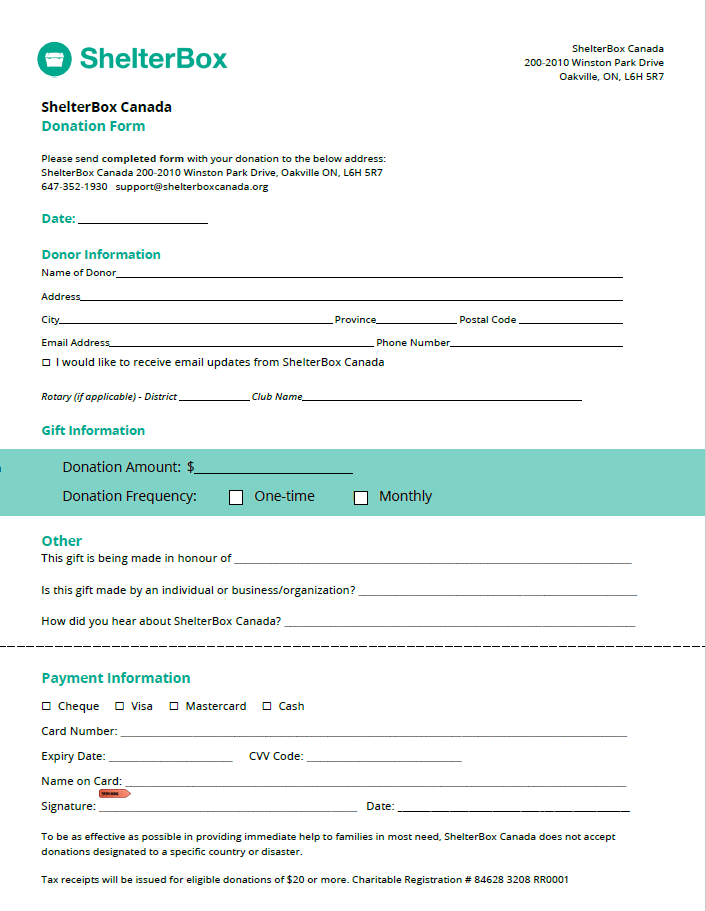 Group Donation Form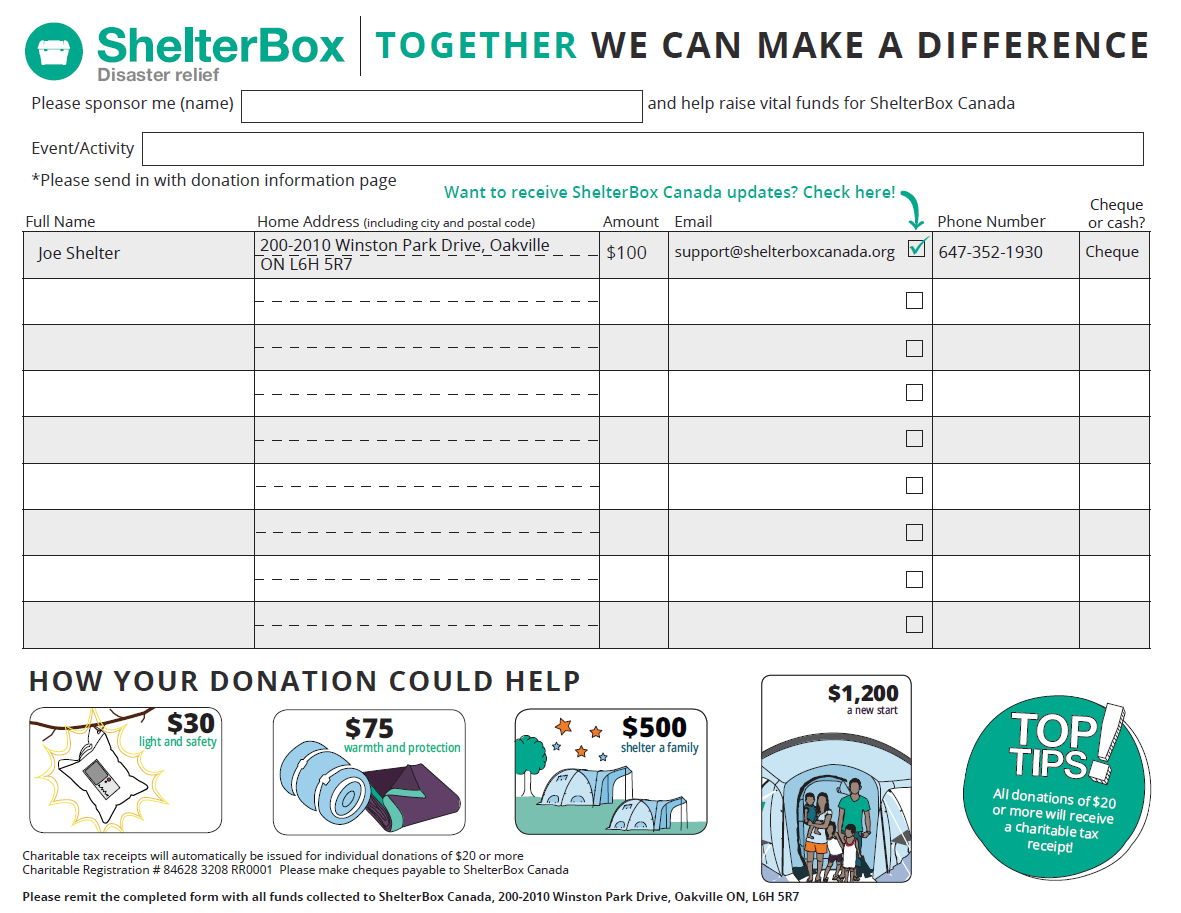 Use this form to provide information for a group of donors to have tax receipts issued.
Please ensure a full address is provided to comply with CRA regulations for tax receipting, as well as an email address so donors can receive their tax receipt more efficiently.
If you have any questions, please don't hesitate to get in touch.