Realtors across the country are joining together with ShelterBox Canada to help families affected by disaster through donating the cost of a family relief tent for each home they sell.
Not only are these amazing realtors helping Canadian families find a new home, but they are also providing emergency shelter and tools for displaced families around the world. Together, we're transforming despair into hope.
Shelter is more than just a roof – it's a home. It's the foundation for life, for families, for communities.
ShelterBox works directly with communities to provide customized aid to help families recover. Our aid is more than a canvas roof overhead or a warm blanket to wrap a child in. It's a good night's sleep after what has felt like a nightmare. It's the only home a family may have for weeks, months, or even longer.
But most of all, it's a safe place to call home and the ability to restart. 
Do Good and Drive Sales
---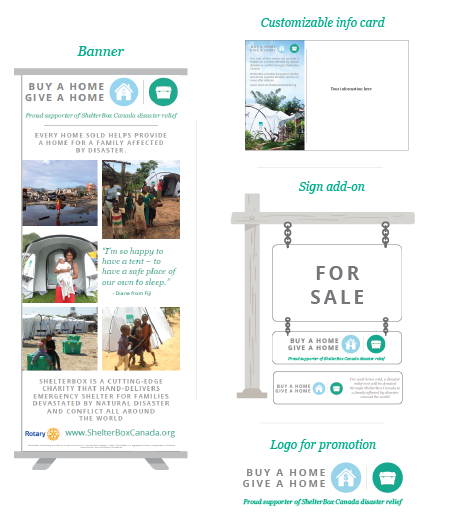 Thousands of families are forced from their homes every day by wars, conflicts and natural disasters.
Your donation for every home you sell can cover the cost and delivery of a high quality shelter and for a family of five.
ShelterBox will provide you with access to logos, banners, customizable information cards and more to promote your involvement with your clients and community. Not only will you be helping ensure no family is left without shelter, but participating can help you stand out in your community and gain clients.
87% of consumers said they would be willing to buy a product or service based on a company's advocacy concerning a social matter. – Forbes
Choose Your Donation
---

For each home sold, you choose your donation amount:
$150 provides a ShelterKit, filled with heavy duty tarps, tools and building materials to repair a home
$500 provides a family tent which can withstand 100km/hr winds and monsoon rains
$1200 provides a full ShelterBox filled with a family tent, and all the supplies people need to recover such as blankets, solar lights, kitchen sets and more
Whichever level you donate, you will have access to logos and marketing materials to promote your involvement. By donating a tent, ShelterBox will also provide you with a personalized video. For agents that donate a full ShelterBox after a home sale, ShelterBox will send a hand written card to your clients.
Your Impact
---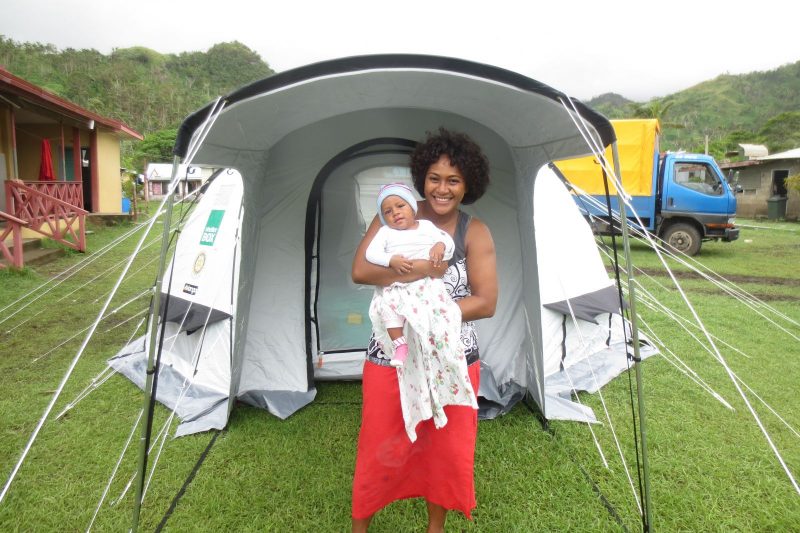 Diane's baby, Yokimi was just three months old when Cyclone Winston hit Fiji.
When the cyclone swept through Tokou, families sheltered in the community centre. As they waited for the storm to pass, they saw corrugated iron fly off roofs, possessions scattered and whole homes reduced to cement foundations.
There was no way to rest in the community centre, as the cyclone created such a big storm surge that the water came up to people's chests. Parents had to hold their children up in the air in order to keep them safe.
Diane's home and their possessions were completely destroyed. Because of people like you, ShelterBox was able to provide Diane a tent and the supplies she needed to restart.
I'm so happy to have a tent – to have a safe place of our own to sleep.

-Diane, Fiji
Giving a Place to Call Home
---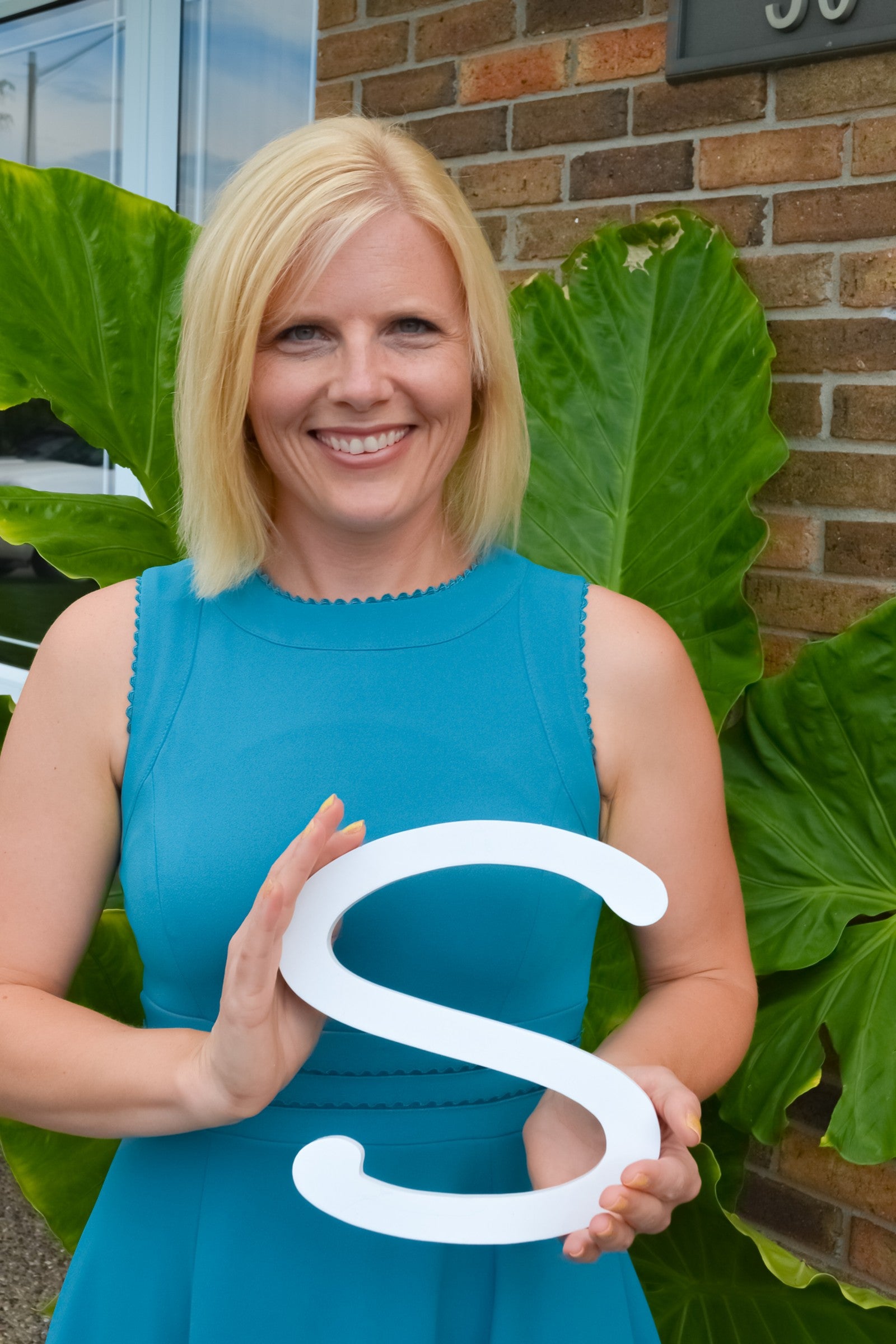 Meet Stephanie Winger.
Stephanie is a "Buy a Home, Give a Home" realtor from Windsor-Essex.
Her motivation for joining was to give back in a tangible way while setting herself apart from other realtors in the area. It is proven that social corporate responsibility is important to homebuyers. According to the BDC, showing that a firm that values positive social change can solidify and guarantee customer loyalty.
Since joining the program in 2019, she has already donated shelter for over 12 families and her clients are taking notice.
I have already received a great response from clients. They are excited to see that I support ShelterBox. They are glad that, through me, they are able to be a part of giving a home to a family. It was really a way for me to combine my passion for ShelterBox with my clients' desire to also give back
[InlineButton link="/stephanies-story" title="Read More"]
Find a participating realtor in your area
---
[InlineButton link="https://www.shelterboxcanada.org/giveahome/directory/" title="Visit the Directory"]
Join Us Today
---
Do you want to get involved and make a difference? Fill in the form below and we will reach out to answer any questions you have and get you started!