ROTARY INTERNATIONAL
---
We are proud to be Rotary International's Project Partner, further strengthening a global circle of friendship. The partnership enables Rotarians to take action by connecting their own community directly with disaster-affected communities around the world.
Rotary has supported ShelterBox from the start, when a local club championed the simple idea to package up essential shelter items in our now-iconic ShelterBoxes. As ShelterBox grew, so did Rotary support, and we are now international project partners in disaster relief.This partnership has helped us to become who we are today. Our global network of ShelterBox affiliates, which provides all round assistance, evolved from Rotary relationships.
Rotarians and Rotary groups all over the world help ShelterBox in a variety of ways. In addition to tireless fundraising, they provide invaluable assistance during our responses. With more than 33,000 clubs worldwide, Rotarians are able to give us first-hand knowledge of many of the countries in which we respond, logistical and operational assistance and vital links into communities.
This personal, community connection helps us to provide just the right support to enable people to lead in their own recovery – to make sure that our work has a lasting impact.
We can always be confident that your organization will lead the world in the speedy reaction to these disasters, through the efficiency of your logistical and management structure and the dedication of your members. We at Rotary are proud to be involved with such an organization.
Eric Vining, Rotarian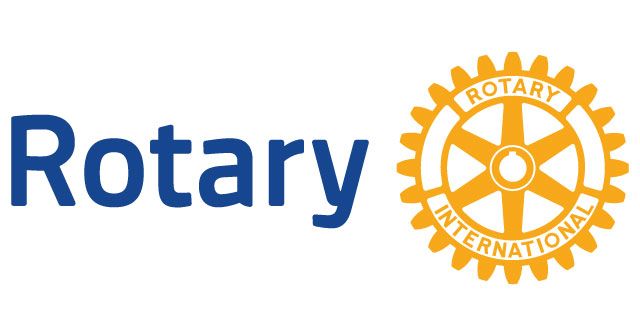 MUTUAL PARTNERSHIP
---
Logistical Support
Rotary International's logistical support on ShelterBox deployments is just as critical as the generous financial support we receive from Rotarians and Clubs worldwide.
The fundraising efforts by Rotarians make up a significant proportion of donations received by ShelterBox. Alongside this, Clubs provide invaluable support to our field operations.
Rotarians will often be the people who ensure our aid can be delivered into a country by acting as consignees. These essential acts mean we can deliver aid to people in need as quickly as possible.
More often than not, it will be Rotarians and Clubs who are the first point of contact for the SRT members when they arrive in a country that has been devastated by a disaster.
They provide support with everything from transport, translators, local knowledge, even a bed and a hot meal.
Stronger Together
In 2017 with the support of Rotary Clubs from around the world, we provided shelter for 32,000 families whose lives were devastated by disaster.
We were able to respond to world events 24 times, sending a variety of essential shelter and aid items to 21 different countries.
16 of the countries we operated in were affected by natural disasters, in most of which Rotary clubs provided invaluable in-country assistance.
Each year, Rotary helps us to go further, support more people and access areas that would otherwise be impossible to reach.
One of the ways we recognize the incredible support of Rotary Clubs in Canada is through our ShelterBox Hero Program. Learn more about the awards and see a current list of winners.
PARTNERSHIP IN ACTION
---
Together, ShelterBox and Rotary are providing hope, security and the means to recover after disasters strike.

See, and hear, what this looks like on the ground. This video shows some of our most recent responses where this partnership has made a world of difference.

In Sri Lanka, Rotarians supported us with translation, transportation, local knowledge and connections with local authorities to provide shelter for communities after landslides caused mass devastation. In Peru, Rotary not only helped us identify families in need of support following heavy rainfall and flooding, but aided us in distributing ShelterKits to repair and rebuild homes.

An exciting new development in our partnership is the creation of a new operations base in the Philippines. This in-country office was created by working closely with Rotary groups, and will allow us to get vital emergency shelter to vulnerable families even quicker.

ShelterBox has responded to disasters in the Philippines 25 times and we have worked together with Rotary in every response. Collaborating with Rotary to create ShelterBox Operations Philippines was a natural next step.

Find out more with this film which was premiered at the Rotary International Convention in Toronto, just before Prime Minister Justin Trudeau took the stage.
WORLD ROTARY DAY
---
For more than a century, Rotarians all around the world have worked nonstop to bridge cultures and connect continents.
Thanks to this incredible partnership, ShelterBox and Rotary have supported over 1.5 million people affected by conflict or natural disaster.
A great example of this is our latest response in the Philippines.
Watch this video to hear from Yi Shun, ShelterBox Response Volunteer, about how Rotary has provided invaluable assistance during our recent response to Tropical Storm Usman.
Visit the ShelterBox Canada Rotary Club fundraising pages
---
Sign up your club or make a donation to a clubs page