Every family deserves a place to call home after disaster.
We work with disaster-affected communities to provide the emergency shelter, essential items and training needed to support families in the long process of rebuilding their lives.
Every disaster is different so we have a flexible approach. We listen and learn from the communities we work with to make sure we provide the right support.
We often go further, working with hard to reach communities who are overlooked by others.
Before a disaster happens, we make sure we are ready to help. We store aid in strategic locations around the world so we can get it to the families who need it as quickly as possible.
We work with trusted local partners and we have a network of incredible volunteers who are ready to help at a moment's notice.
Our teams can travel by foot, boat, helicopter or tuk-tuk to get to the families who need your support – whatever it takes to get to the people who need us.
Learn more about how it all happens.
Recovery starts with shelter. Having somewhere dry and warm to sleep, to prepare meals and be with your family is vital for starting the long process of rebuilding your life.
Emergency shelter offers privacy and helps to preserve your dignity. It offers protection from the elements, animals and disease. It helps keep communities together. It can help to bring back a sense of normality, allowing children to go back to school.
Most importantly, it empowers families to start the process of getting back on their feet.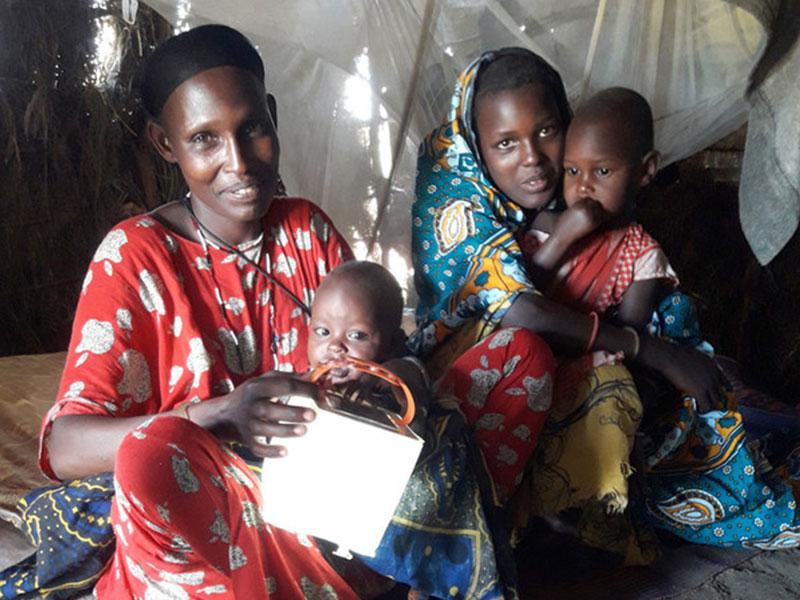 Empowering communities
Our work doesn't stop once we have provided families with emergency shelter and essential aid items.
We also offer comprehensive training to make sure families can make the best use of the items.
We use a train-the-trainer approach to empower communities to rebuild and maintain their homes long after our teams leave.
It's not just about teaching people to construct shelters as quickly as possible. It's about making the most of the aid items, so that families have the best possible chance of recovery.
Learning and improving
Wherever possible we go back to visit families and we ask questions to understand how helpful our support has been. This means we can keep on learning and improving the support that we give.
Where and when we can offer support
We are committed to seeing a world where no family goes without shelter after disaster and we help as many families as we can.
But we are a charity with limited resources and knowing who, where and when we can help can be hard. Take a look at our response criteria which helps us decide when we can help.
GETTING TO HARD TO REACH COMMUNITIES
---
Our operations and logistics teams are critical to making sure we can offer the right support at the right time. They work hard to ensure that when we provide support, we offer the very best aid items and training.
We store aid in strategic locations around the world so that we can deliver it to the families who need it as quickly as possible.
Our highly-trained ShelterBox response teams are always ready. Many are volunteers who train alongside members of staff and take time out from their own families and jobs to help other families around the world when disaster strikes.
They play a crucial role in getting our aid to the families who need it most – but they do so much more than that. They get to know communities and work with local people to understand what's needed and support families in making the most of the items provided. They think on their feet to solve logistical issues and they work with local governments and partners to support as many people as possible.