PHILIPPINES – TROPICAL STORMS
---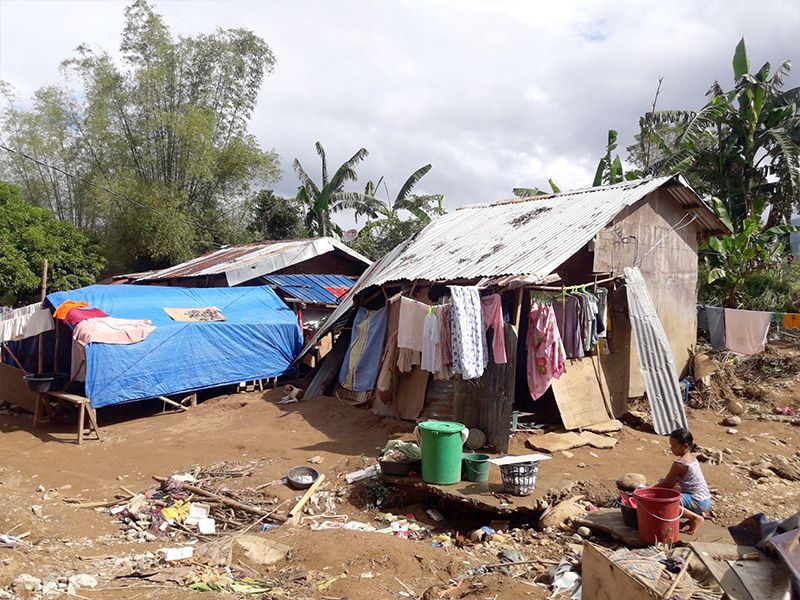 On December 22, 2017, Tropical Storm Tembin brought devastation to the Philippines, arriving just days after Tropical Storm Kai-tak.
The storms have triggered mudslides and flooding, resulting in the deaths of 240 people, with 145 people still missing. More than 585,000 have been forced from their homes, with tens of thousands of people staying in evacuation centres and with host families.
A ShelterBox response team is on the ground carrying out needs assessments and initial distributions. We have been distributing a variety of aid items such as ShelterBox, Shelter Kits, water carriers and solar lights to support those families that need our help the most.
CARIBBEAN - HURRICANE MARIA AND IRMA
---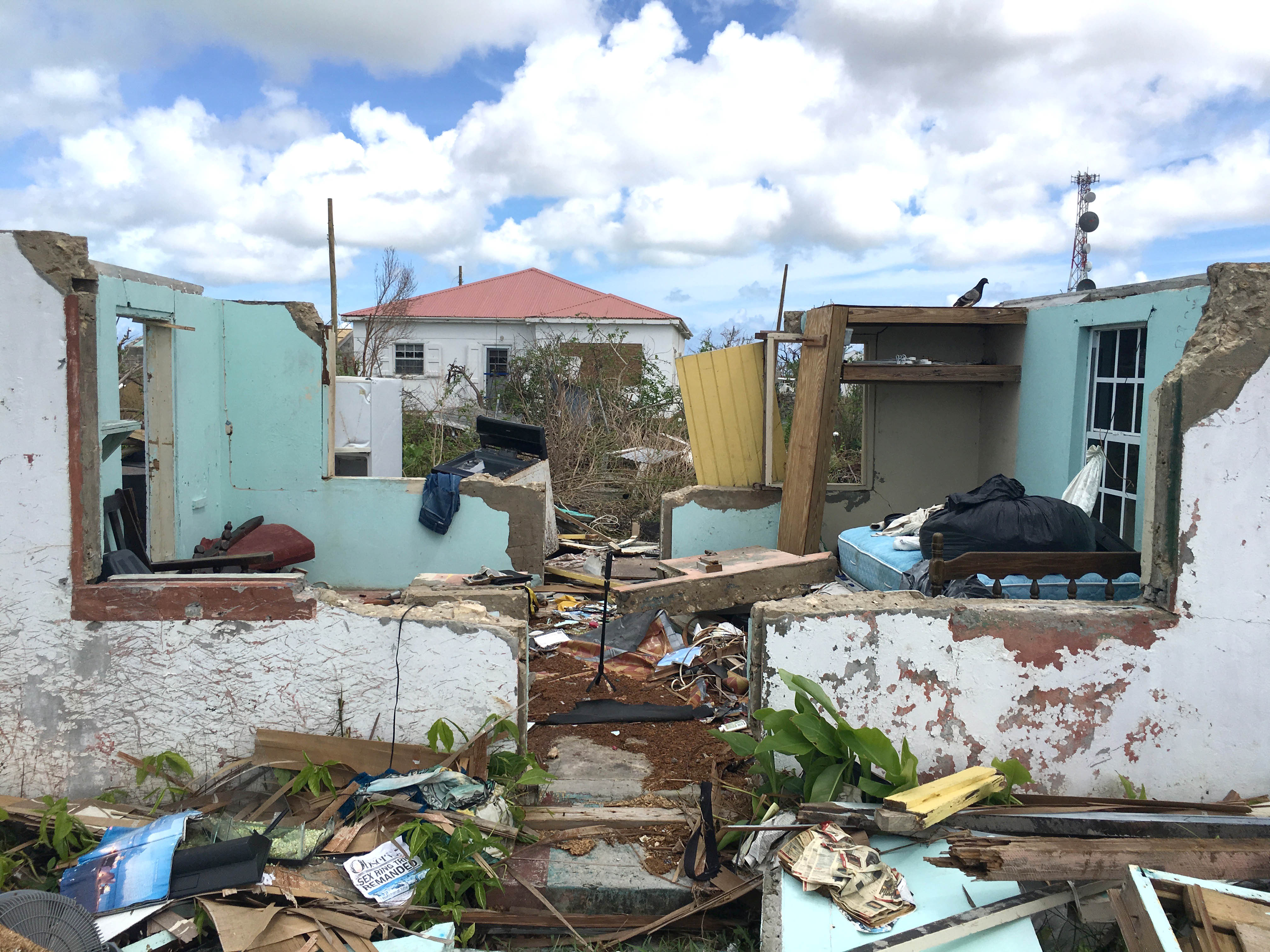 In early September, Category 5 Hurricane Irma caused devastation in the Caribbean. Less than two weeks later, Hurricane Maria made landfall, bringing with it a new wave of destruction.
We have delivered aid across six countries, including St Kitts and Nevis, Dominica, the Dominican Republic, the British Virgin Islands and Barbuda. In each country we tailored our aid to best support the needs of different communities.
Our work continues with our partners in Dominica and Barbuda, where we are helping families to return home and begin the rebuilding process.
Bangladesh - Rohingya Crisis
---
More than 655,000 have now been forced across the Myanmar border into Bangladesh and more continue to arrive each week.
A majority of the displaced people are currently living in makeshift shelters, leaving them exposed to the elements.
We will be supporting 4,000 families with vital aid including blankets, tarpaulins, solar lights, rope and water carriers.
BANGLADESH - FLOODING AFFECTING MILLIONS
---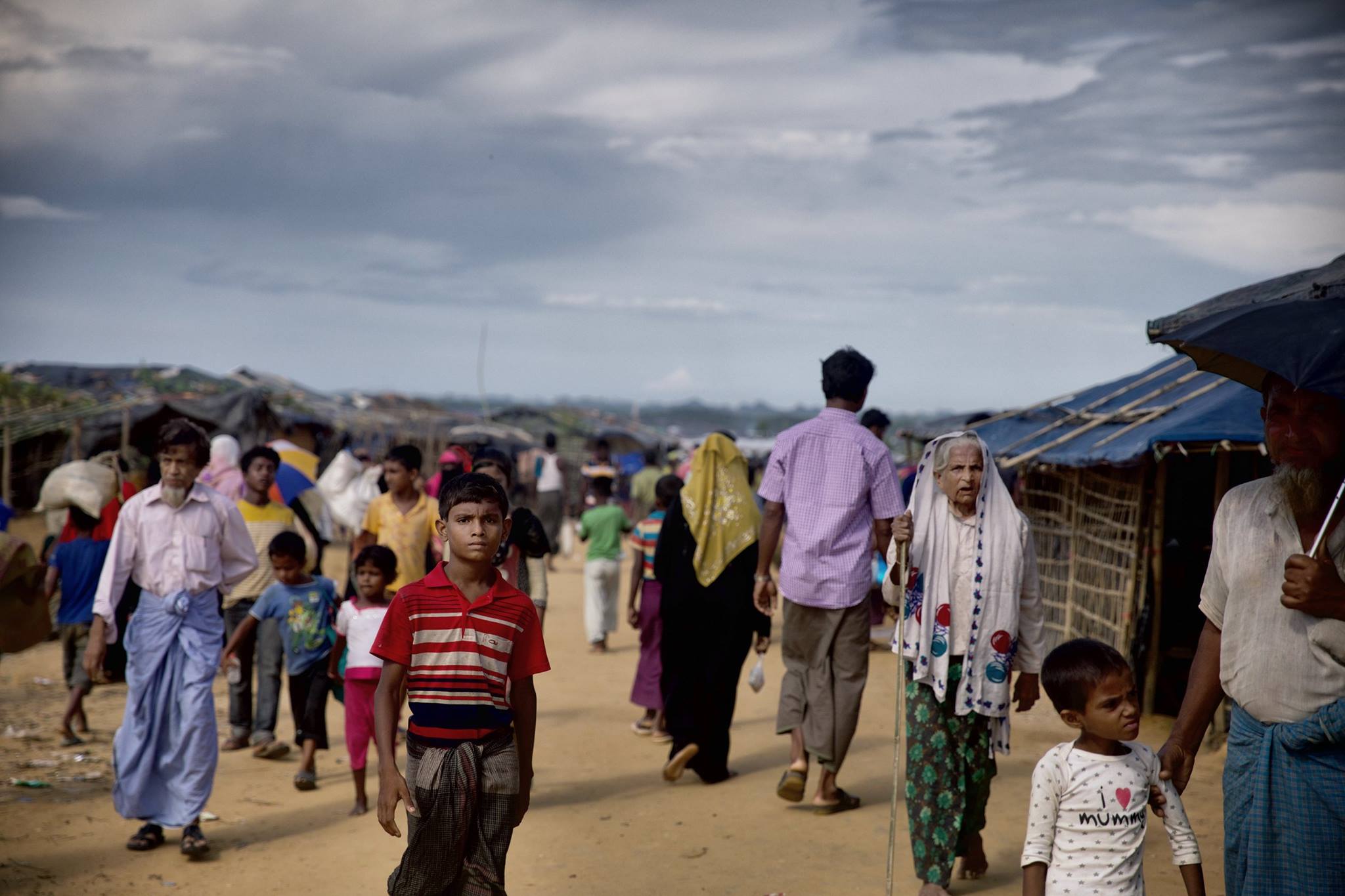 Since the Monsoon season started in June, Bangladesh has been severely hit by constant rain. At its worst, more than a third of the land was submerged.
More than 70,000 homes have been completely destroyed, and 500,000 are partially damaged. This destruction has forced eight million people from their homes, while the same extreme weather phenomenon has affected large swathes of India, Nepal and Myanmar too.
ShelterBox have been on the ground, working with the Bangladesh Red Cross and Rotary to help those who have lost everything in the catastrophic flooding.
Aid has been distributed to 2,978 families which includes ShelterKits, tarpaulins, blankets, mosquito nets and solar lights.
SOMALILAND - DROUGHT
---
Severe drought in Somaliland has affected an estimated 766,000 people since November 2016, leading to the degrading of grazing land and displacement of families, forcing them to move large distances to seek fresh food for their animals.
As the drought continues, we are working closely with our partner ActionAid to ensure that families have safe shelter throughout Somaliland.
So far, our response has had two phases. During Phase I, we have supported 441 families with ShelterKits, including tarpaulins and kitchen sets.
Phase II is now in progress where we will be helping 1,000 more households. Watch our latest video and read our update on our recent distribution.
ShelterBox Operations Update
---
Join us every Tuesday on Facebook for live Operations Updates from ShelterBox HQ
IRAQ - AFTER THE RELIEF OF MOSUL
---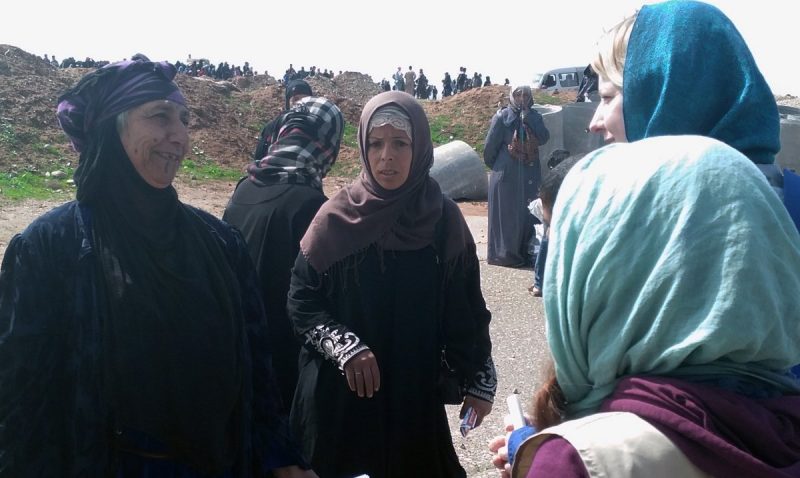 On July 10 2017, the Iraqi government declared that Mosul had finally been liberated after three years of Islamic State control.  However, the humanitarian situation is still dire in Iraq and the need for ShelterBox aid is as prevalent as ever.
People are slowly returning to Mosul, but there is still a huge need for aid in and around the city, and a massive displacement of civilians throughout the whole country. Displaced families have struggled in the severe heat over the summer months, now they have to prepare for a long extreme winter.
With the help of our partners working in Iraq, so far in 2017 we have provided essential aid and shelter to more than 8,000 families. We are now making plans to help them prepare for the winter.
Lake Chad Basin Crisis
---
Since 2009, Boko Haram has been waging an insurgency in Northern Nigeria. The violence has since spread to the neighbouring regions of Niger, Chad and Cameroon, affecting around 30 million people. Recent drought has created food insecurity and added another layer of need onto the existing crisis.
Cameroon
Our partner IEDA Relief has been distributing tents, tarpaulins, hygiene kits and other life-saving aid to the most vulnerable in Cameroon.
In November, we successfully completed our first distribution of 1,032 hygiene kits for young women and teenagers affected by the crisis. These kits include personal and laundry soap, a bucket and sanitary towels.
We are also working with IEDA Relief in the extreme north of Cameroon, where families who have escaped Boko Haram need our support. We are planning to build 100 emergency shelters to house 487 Cameroonians, which include students and pregnant women, whose home communities will not allow them to return.
Chad
In Chad we are partnering with the local aid agency ICAHD to support vulnerable families in Chad. So far, 456 semi-permanent shelters have been constructed and 500 kits of vital aid including blankets, buckets, solar lights, mosquito nets and ground sheets have been distributed to affected families.
ShelterBox is now working on phase two of this project with the aim to support over 4,000 families, with a phase three also being planned.
Niger
Boko Haram attacks in the Kablewa camp led to massive population displacement in Niger. The camp was disbanded, affecting nearly 250,000 people – half of the families in Diffa.
We worked with Plan International to provide emergency aid to those displaced. In total, we helped 896 families and we are now carrying out post distribution monitoring to ensure the aid we gave out had the impact needed and what we need to improve in our future work.
Nigeria
The conflict in Nigeria is now entering it's ninth year and the devastating consequences continue to impact structures and the lives of 8.5 million vulnerable people.
We are partnering with ACTED to support 765 new arrivals in two camps in the North of the country, by providing emergency shelters and non food items.
Syrian Region - Ongoing Conflict
---
The conflict in Syria has now entered its seventh year. What started out as a peaceful protest in 2011 has since become a brutal and complex civil war.
We're working with our partners, Hand in Hand for Syria, ReliefAid and Bahar Organization, to help those affected. The current focus is to distribute winter kits to provide shelter and warmth during the severe winter in this region.
This winter aid includes blankets, school kits and tents, plus other essential aid items including kitchen sets and solar lights, giving families some sense of normality.