GUATEMALA - VOLCANO
---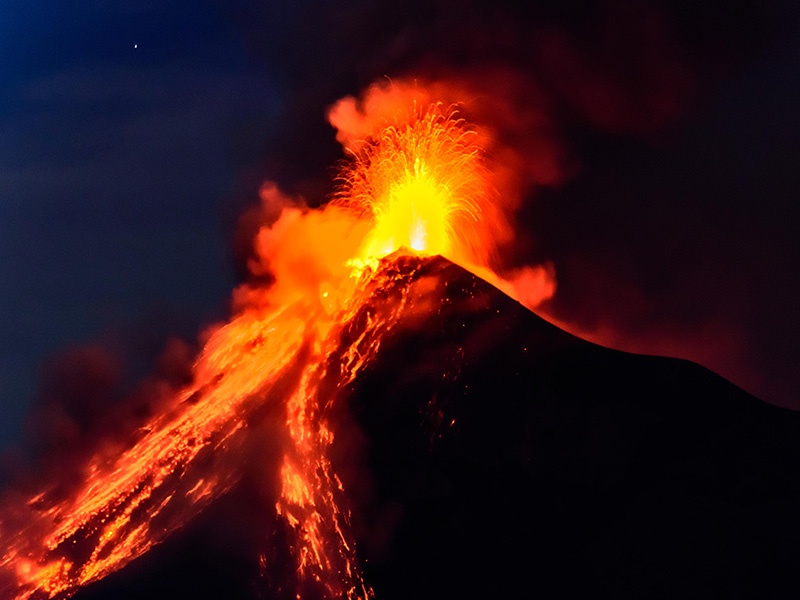 Guatemala has been left reeling by the most violent volcanic eruption since 1974.
The Fuego volcano has spewed lava, ash, rocks and deadly hot gas onto hillside villages, killing close to 100 people so far. More than 3,000 people have been forced to flee their homes, while the entire community of El Rodeo is said to be buried.
We are sending a team to work with our contacts and Rotary partners in the country to understand how we can help. We will keep you up to date as soon as we know more.
We will be ready to provide support, if deemed necessary, to help families who've lost everything in the most devastating volcanic eruption in the country for 44 years.
KENYA - FLOODING
---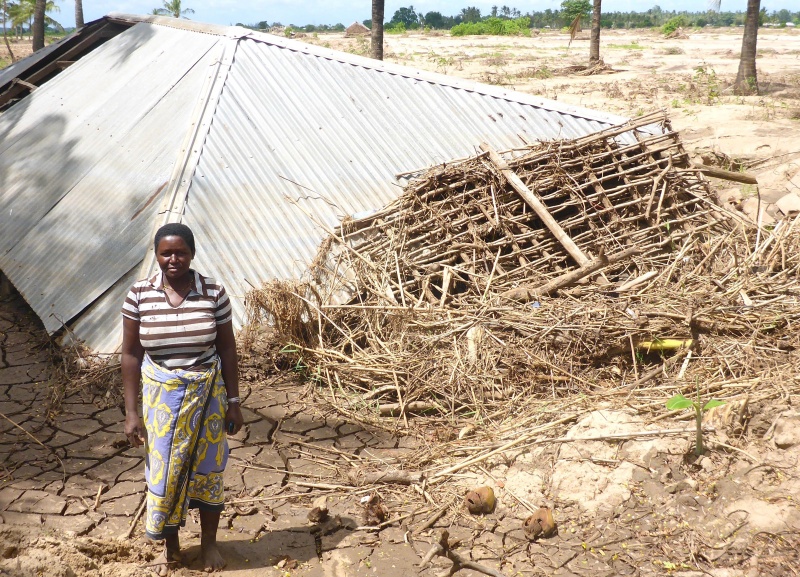 Across Kenya heavy rain and landslides have caused over 320,000 people to leave their homes.
A dam burst in Kenya's Rift Valley has killed more than 50 people in two villages, half of them children.
The reservoir, situated on top of a hill 120 miles from Nairobi, gave way as nearby residents were sitting down to their evening meals.
The deluge swept away powerlines, homes and buildings, including a primary school.
A team is currently on the ground, working with local organizations and Rotary groups to help suffering families.
PHILIPPINES – TROPICAL STORMS
---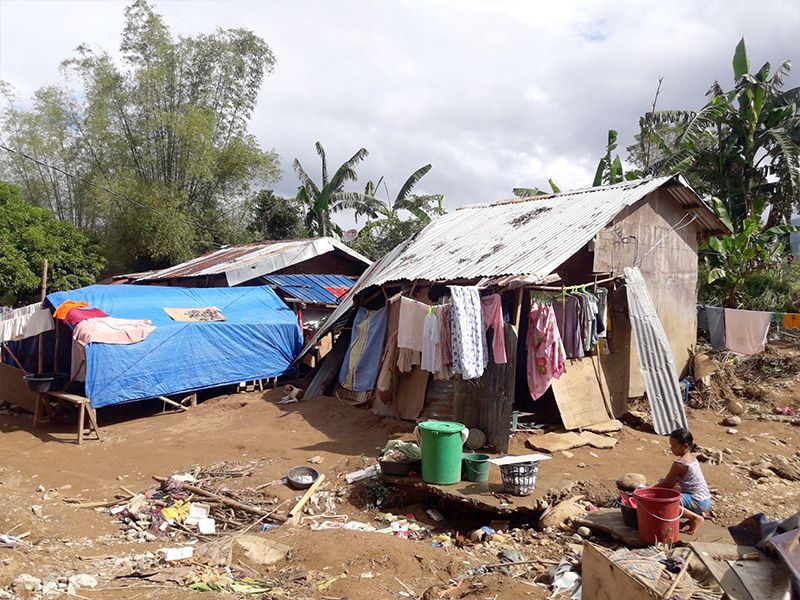 Last December, Tropical Storms brought devastation to the Philippines, triggering widespread mudslides and flooding. Over 200 people died and more than 140,000 were forced to flee their homes.
We have supported nearly 1,000 families with a variety of aid items such as ShelterBoxes, ShelterKits, water carriers and solar lights.
Following the response, the Rotary Club of Biliran Island requested materials to support 29 families with more durable semi-permanent shelters. These families will live in "Rotary Village" shelters for three years before being relocated to permanent accommodation by the government.
To date, we've helped build 15 Rotary Village shelters. We have been distributing a variety of aid items such as ShelterBox, Shelter Kits, water carriers and solar lights to support those families that need our help the most.
Lake Chad Basin Crisis
---
Since 2009, Boko Haram has been waging an insurgency in Northern Nigeria. The violence has since spread to the neighbouring regions of Niger, Chad and Cameroon, affecting around 30 million people. 
As of February 2018, 10.7 million people in the Lake Chad region are in need of relief assistance. 2.3 million people are estimated to have been displaced and perpetual insecurity continues to drive displacement.
Cameroon
Together with our partner IEDA Relief, we've provided shelter to over 7,000 families in Cameroon.
Last year we completed our first distribution of hygiene kits for young women and teenagers affected by the crisis. These kits include personal and laundry soap, a bucket and sanitary towels.
We're also working in the extreme north of Cameroon, where families who have escaped Boko Haram need our support. We are planning to build 100 emergency shelters to house 487 Cameroonians, which include students and pregnant women whose home communities will not allow them to return. A further 367 emergency tents and ShelterKits are also en-route.
Chad
In Chad, we are partnering with the local aid agency ICAHD to support vulnerable families who have been affected by conflict.
So far, we've distributed vital aid to over 2,300 families. The aid includes blankets, buckets, solar lights, mosquito nets and ground sheets.
Aid is on its way for phase three of this project with the aim to support an additional 1,950 families.
Niger
Recent Boko Haram attacks in Kablewa have led to massive population displacement in Niger. Many families have been forced to find shelter in host communities, spontaneous sites in the bush or in displacement camps.
We've been working with Plan International Niger to provide emergency aid to these families. We've supported nearly 2,000 families so far, and are planning to provide shelter to a further 2,264 families who have been forced to flee their homes by the Boko Haram conflict.
Nigeria
The conflict in Nigeria is now entering its ninth year and the devastating consequences continue to impact structures and the lives of 8.5 million vulnerable people.
We are partnering with ACTED to support 765 new arrivals in two camps in North-Eastern Nigeria, by providing emergency shelters and non-food items.
We have provided 670 Shelter Kits in total – 331 of these were distributed within the past month.
CARIBBEAN - HURRICANE MARIA AND IRMA
---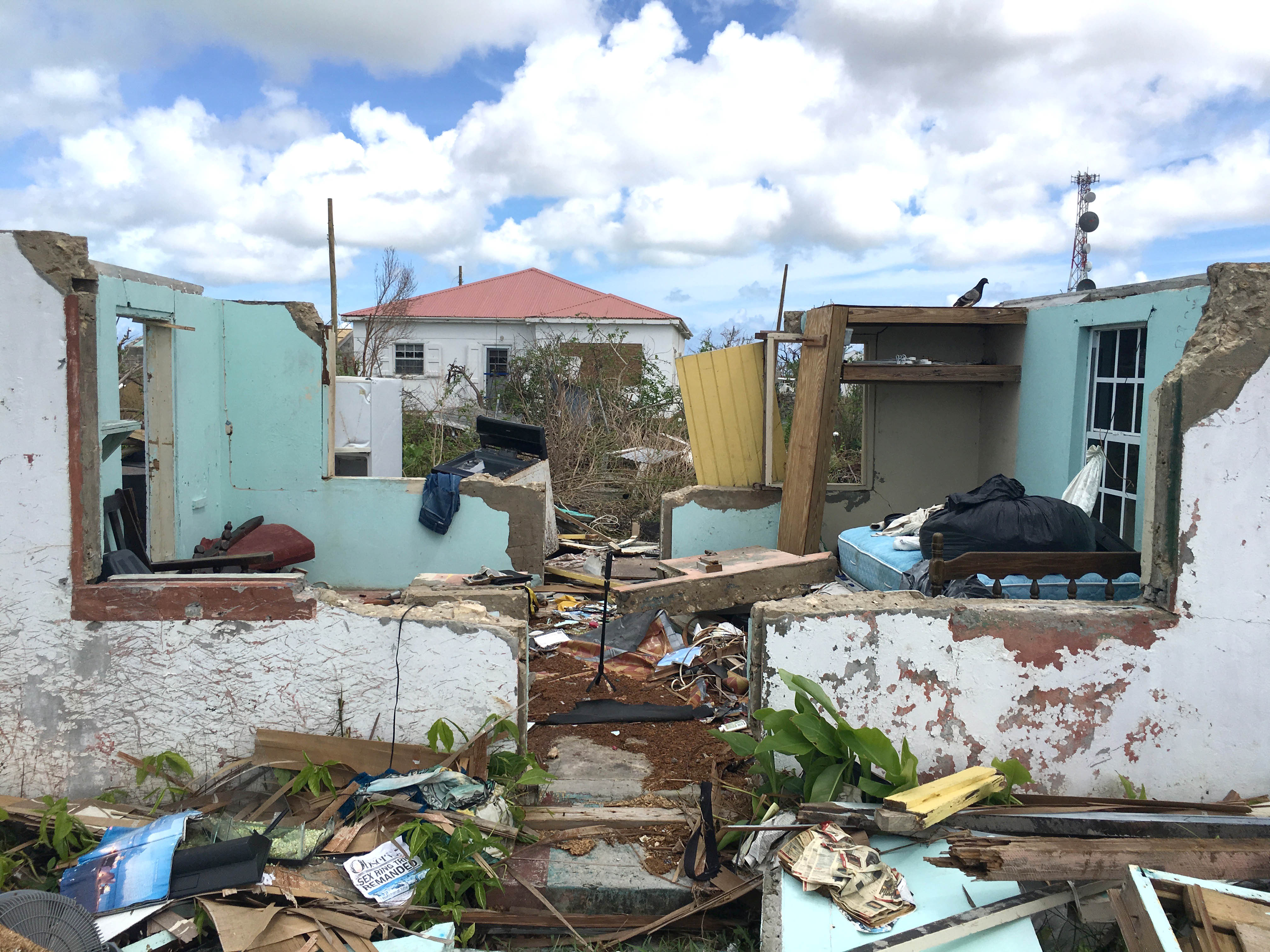 In early September, Category 5 Hurricane Irma caused devastation in the Caribbean. Less than two weeks later, Hurricane Maria made landfall, bringing with it a new wave of destruction.
We have delivered aid across six countries, including St Kitts and Nevis, Dominica, the Dominican Republic, the British Virgin Islands and Barbuda. In each country we tailored our aid to best support the needs of different communities.
Our work continues with our partners in Dominica and Barbuda, where we are helping families to return home and begin the rebuilding process.
Recently we have distributed 103 tents in Dominica and 184 in Barbuda, whereas 186 tents are set to be delivered over the next 18 months in Barbuda.
Bangladesh - Rohingya Crisis
---
More than 671,000 have now been forced across the Myanmar border into Bangladesh and more continue to arrive each week.
A majority of the displaced people are currently living in makeshift shelters, leaving them exposed to the elements.
With help from our local partner, we have supported 4,000 families with vital aid including 8,000 blankets, 8,000 tarpaulins and rope and 8,000 solar lights.
SOMALILAND - DROUGHT
---
Severe drought in Somaliland has affected an estimated 766,000 people since November 2016, leading to the degrading of grazing land and displacement of families, forcing them to move large distances to seek fresh food for their animals.
As the drought continues, we are working closely with our partner ActionAid to ensure that families have safe shelter throughout Somaliland.
We've supported 1,441 families so far with aid items such as blankets, kitchen sets, tarpaulins, tools kits and solar lights, and are planning to support a further 2,000 families in the coming months.
ShelterBox Operations Update
---
Join us every Tuesday on Facebook for live Operations Updates from ShelterBox HQ
IRAQ - AFTER THE RELIEF OF MOSUL
---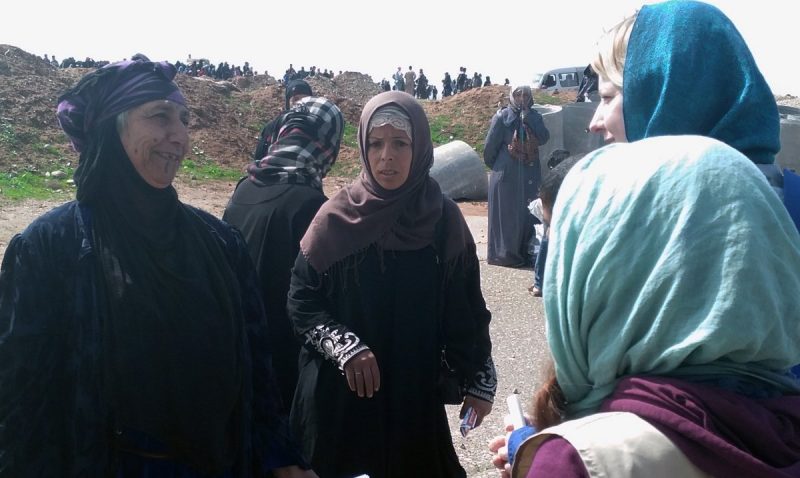 On 10 July 2017, the Iraqi government declared that Mosul had finally been liberated after three years of Islamic State control. However, the humanitarian situation is still dire in Iraq and the need for ShelterBox aid is as prevalent as ever.
People are slowly returning to Mosul, but there is still a huge need for aid in and around the city, and a massive displacement of civilians throughout the whole country.
With the help of our partners working in Iraq, we provided essential aid and shelter to more than 8,000 families.
Syrian Region - Ongoing Conflict
---
The conflict in Syria is entering its eighth year. What started out as a peaceful protest in 2011 has since become a brutal and complex civil war. In January alone, 270,000 people were displaced.
We're working with our partners, Hand in Hand for Syria, ReliefAid and Bahar Organization, to help those affected.
So far, in 2018 we have been providing nearly 2,000 families with shelter, by providing tents, tarpaulins, water carriers and solar lights.
Recently, we provided 17 tents and other aid items to new arrivals. In total, we have helped 45,000 families who have been displaced by the war in Syria.