BANGLADESH - FLOODING
---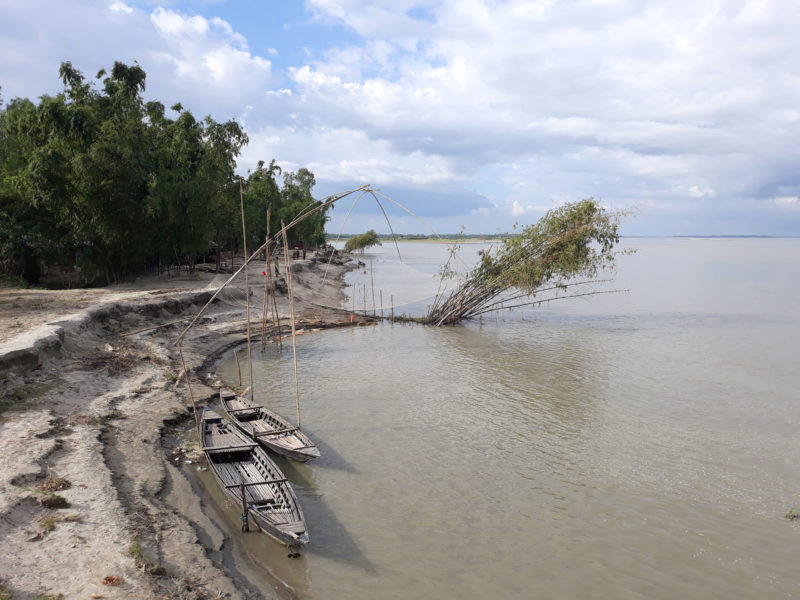 Since 7th July, heavy monsoon rains have triggered flooding in low lying areas of Bangladesh, leaving one third of the country underwater. The worst affected areas are in northern Bangladesh.
ShelterBox has a team in country in Kurigram where we have partnered with the Bangladesh Red Crescent Society. The team are currently providing training for BDRCS Kurigram volunteers on ShelterKits. Distributions are planned to begin in early October.
ETHIOPIA - CONFLICT
---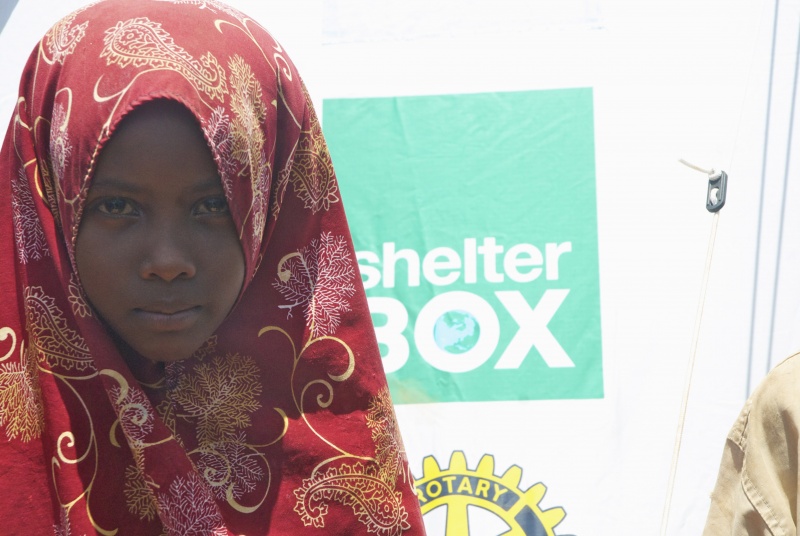 In Ethiopia, ongoing violence and conflict have forced families to flee. 
In 2018, Ethiopia witnessed the biggest internal displacement of people anywhere in the world. As of January 2019, around 3 million people were displaced and in need of humanitarian assistance across 6 regions. In addition, communities affected by drought in recent years remain vulnerable, having failed to recover from earlier climate shocks.
Thanks to partnerships with local organizations in the area, ShelterBox aid has reached almost 3,500 families who have sought shelter in the area of West Guji.
The next project aims to provide aid to 1,100 families in the West Guji-Gedeo region. Aid should be arriving in Ethiopia by the end of this week.
Somaliland - Drought
---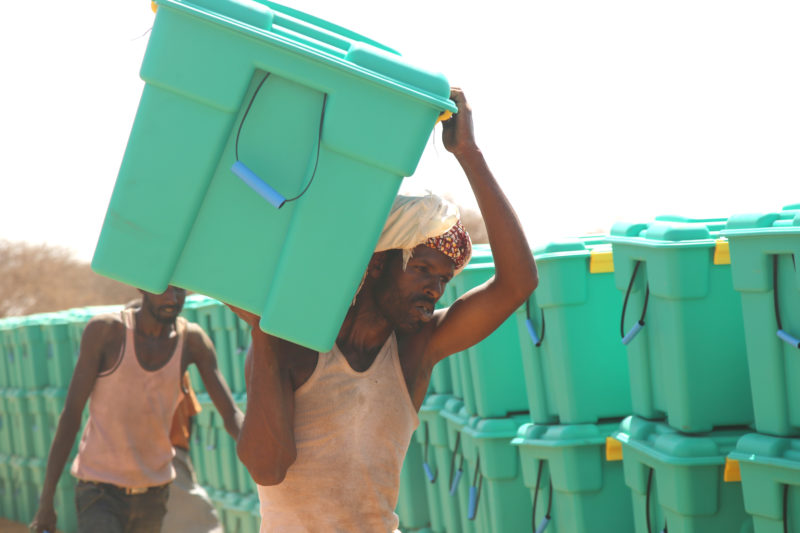 Somaliland has 2 rainy seasons, April – June and October – November. The last rainy season was below average for the fourth consecutive season. The majority of rural communities in Somaliland are nomadic pastoralists.
Extreme weather is the biggest threat to pastoralists, with 85% livestock lost in 2017. Some reports indicate that 9 million livestock have died across the country. The continuing drought has forced communities to move increasingly large distances to seek fresh food for their animals. As a consequence, these communities are now displaced and destitute.
There is a huge need for humanitarian assistance with an estimated 2.6 million people internally displaced across Somalia, 1.6 million of which are children.  
ShelterBox has completed four projects providing aid to 4,468 families to date. Discussions are ongoing around future projects. One option under consideration is a project that would focus on urban displacement around Hargeisa.
Lake Chad Basin - The Forgotten Crisis
---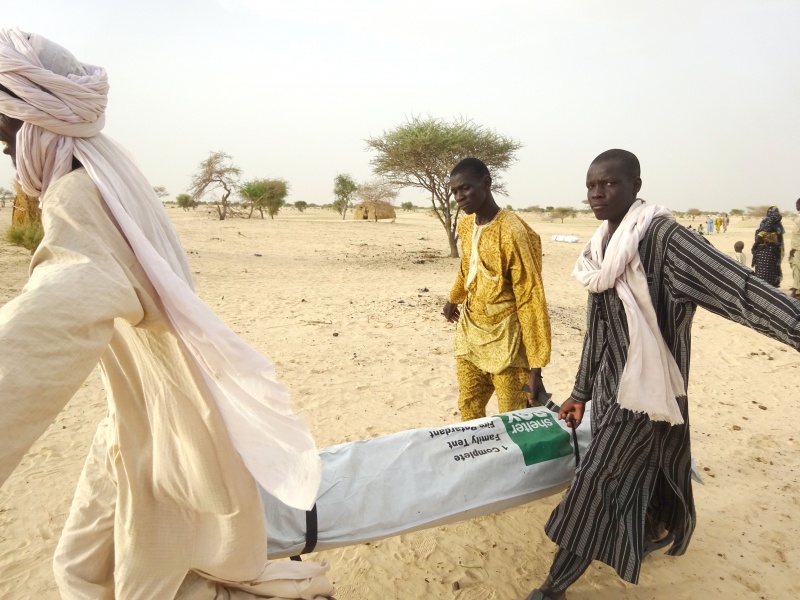 Since 2009, Boko Haram has been waging an insurgency in Northern Nigeria. The violence has since spread to the neighbouring regions of Niger, Chad and Cameroon.
Around 10.7 million people in the Lake Chad region are in need of relief assistance. 2.4 million people are estimated to have been displaced and perpetual insecurity continues to drive displacement.
To date (since 2015) 11,000 families across Cameron, Niger, Nigeria, and Chad have received aid to restart and recover.
Learn more about the crisis here, and how ShelterBox response teams are providing relief
SYRIAN REGION - ONGOING CONFLICT
---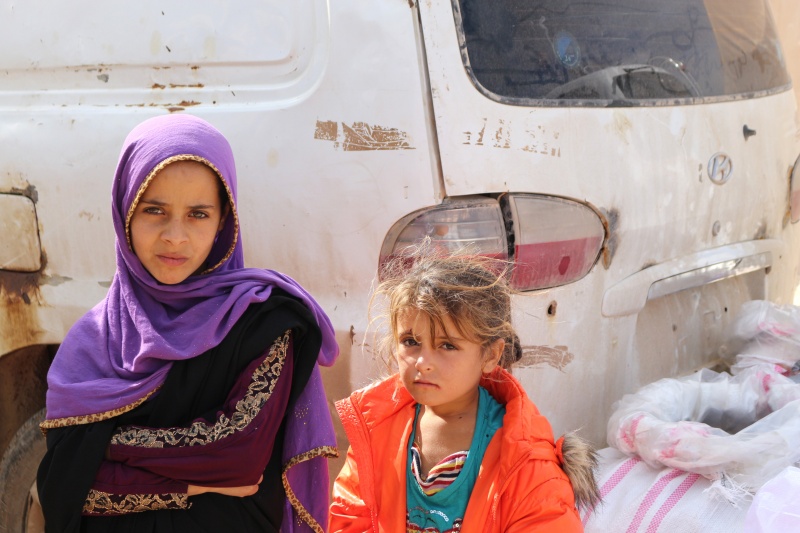 The conflict in the Syrian Region is entering its eighth year. What started out as a peaceful protest in 2011 has since become a brutal and complex civil war. In January alone, 270,000 people were displaced.
We're working with our partners, Hand in Hand for Syria, ReliefAid and Bahar Organisation, to help those affected.
So far, in 2018 we have helped nearly 2,000 families by providing tents, tarpaulins, water carriers and solar lights.
In total, we have helped 45,000 families who have been displaced by the war in the Syrian Region.
ShelterBox Operations Update
---
Join us every Tuesday on Facebook for live Operations Updates from ShelterBox HQ