Like you, the team here at ShelterBox are concerned about the impact COVID-19 is having on our lives and the world around us.
We are committed to providing vulnerable families with a place to call home throughout this Covid-19 pandemic.
Our partners in-country are getting our emergency shelter to people who need it, whilst implementing the social distancing rules.
There is still a massive need for humanitarian support. Covid-19 has made that need even more urgent.
In addition to the operations below, ShelterBox teams are constantly monitoring storms, disasters, and conflicts around the world.
A powerful 7.8-magnitude earthquake struck southern Türkiye (formerly Turkey), close to the border with Syria, at 4:17am local time on February 6th, followed by two more intense aftershocks. It is estimated that there are 5.21 million people in the affected radius and 1.23 million households.
The death toll is currently at more than 35,000 and is expected to continue to rise. More than 80,000 have been injured. ShelterBox's emergency team is currently in Gaziantep, Türkiye – working with Rotarians and other partners to respond.
Aid is on the ground, we will be providing tents and other aid to disaster affected people as part of our response – helping people shelter from the winter weather.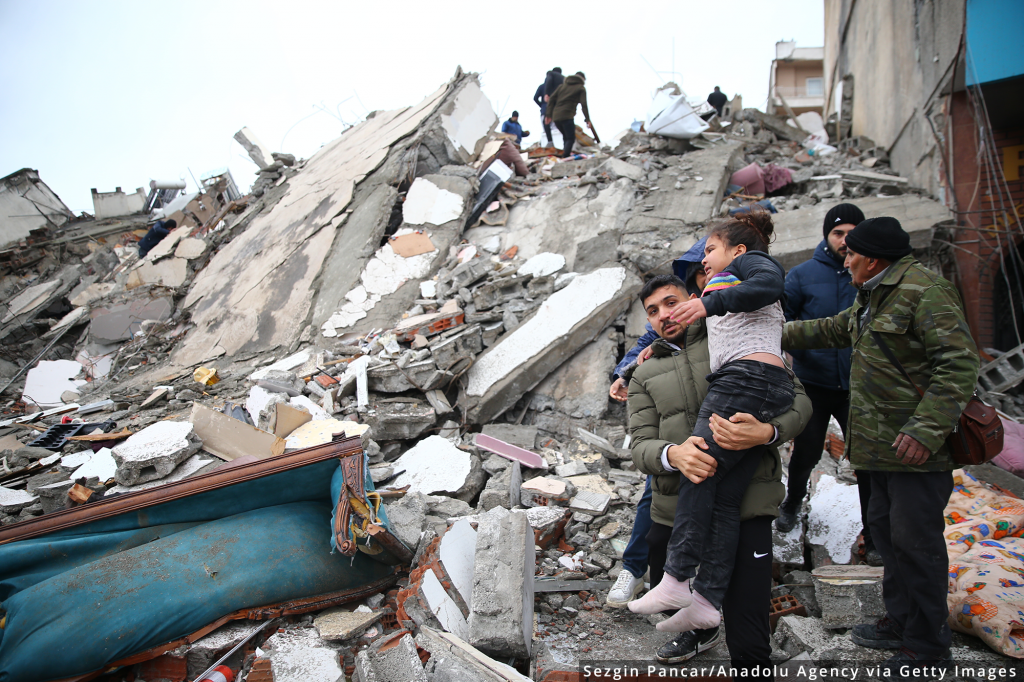 Severe monsoon flooding in Pakistan has left thousands of people with nowhere to live. The disaster has affected more than 33 million people and around 1 million houses have been damaged or destroyed.
We have partnered with Islamic Relief Pakistan to support thousands of people left with nowhere to live.
Aid includes tents, water filters and carriers, mosquito nets, and solar lights.
Learn more about the situation in Pakistan and see how you can help.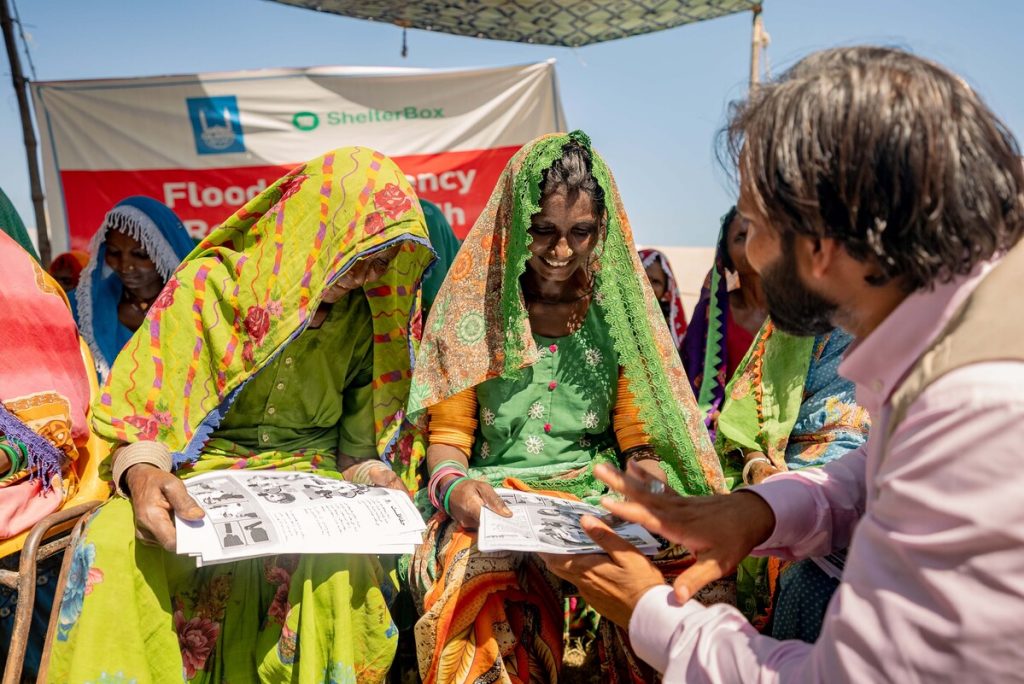 The Horn of Africa is facing its worst drought in more than forty years.
After four consecutive failed rainy seasons in parts of Ethiopia, Kenya, and Somalia, people are living on the brink of famine.
Across East Africa, almost 36 million people have been affected by the drought. More than 1.5 million people are displaced, and many of them are on the move as they desperately search for food.
We're responding in Somalia, where the drought has affected 7.8 million people. 
Vulnerable communities who are in urgent need of support will be receiving ShelterBox aid items.
Find out more about the situation in East Africa.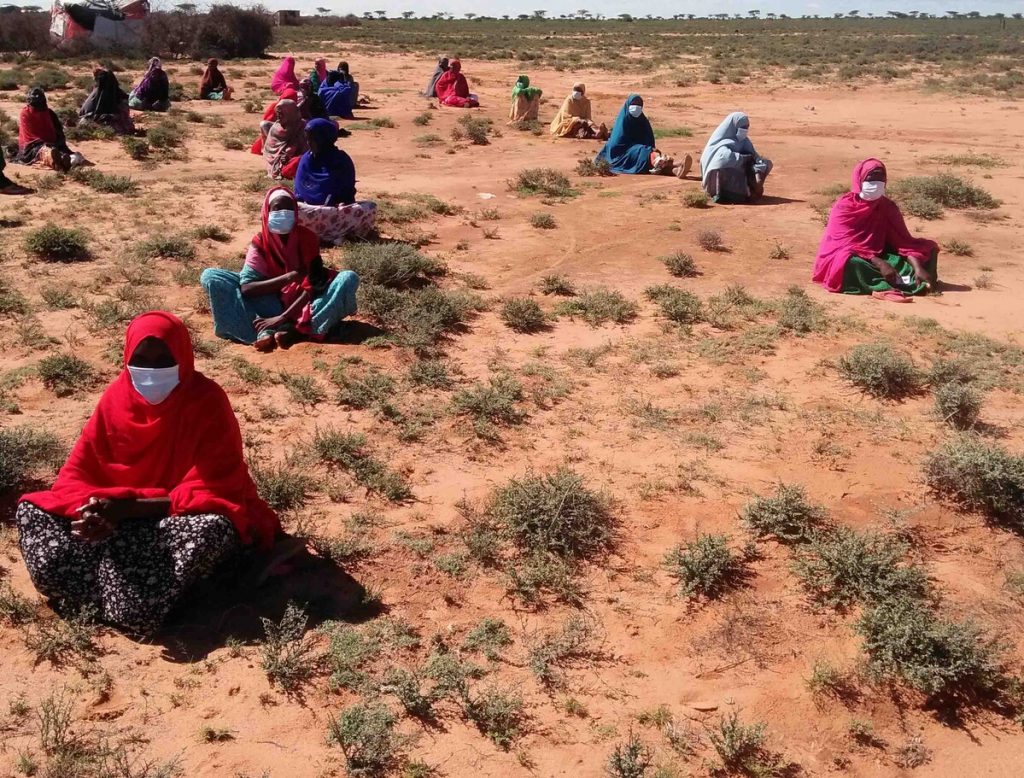 We are responding to the Ukraine crisis. 
We are distributing thermal blankets, clothing, and emergency repair kits – including tarpaulins and timber – to help people fix damaged roofs, seal windows and doors, keep the heat in and make homes watertight.
The most vulnerable households will also be given solid fuel stoves, and a supply of firewood that will last the average family through the winter.
We are also supporting refugees in neighbouring countries with high priority items they can carry with them, like hygiene items and cash.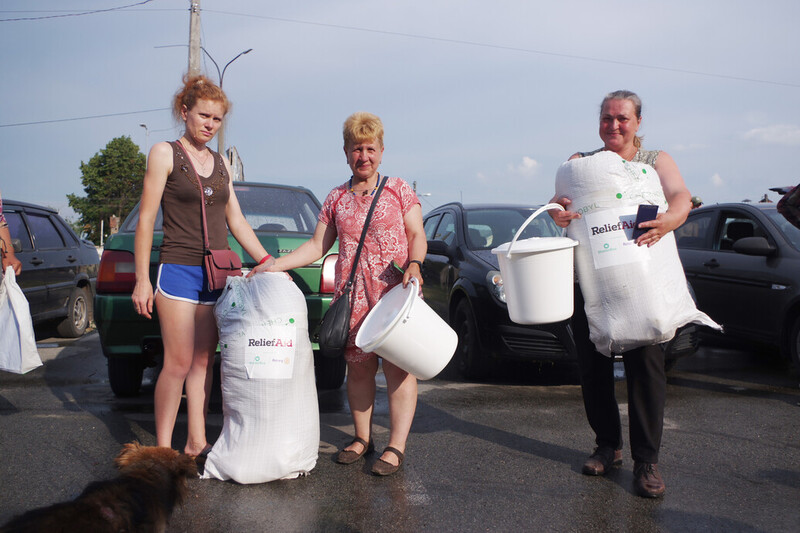 The conflict in northern Mozambique is driving one of the world's fastest-growing displacement crises. At least 1.5 million people in northern Mozambique are in need of humanitarian assistance this year as a result of the continued impact of armed conflict, violence, and insecurity in Cabo Delgado Province (Source: OCHA).
Our second project seeks to support families with 3,000 Shelter Survival Kits, 3,000 Shelter Kits, and 3,000 Family Kits. Distributions are ongoing.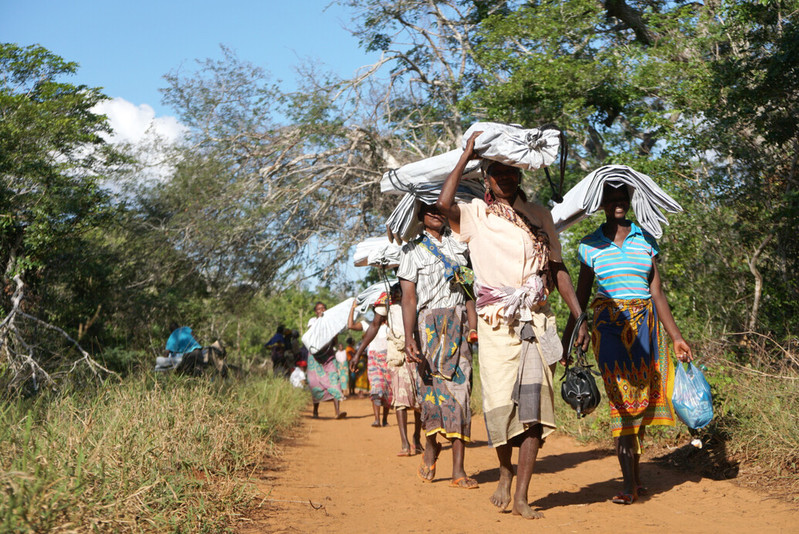 In 2022, the number of people in need of shelter and essential household items is estimated at 1.5 million. Armed and violent extremists have forced people to flee from their homes for safety. More than 3 million people are also facing food insecurity as a result of the conflict as farmers have had to abandon their land and crops to flee violence.
ShelterBox has been responding to this conflict since 2020.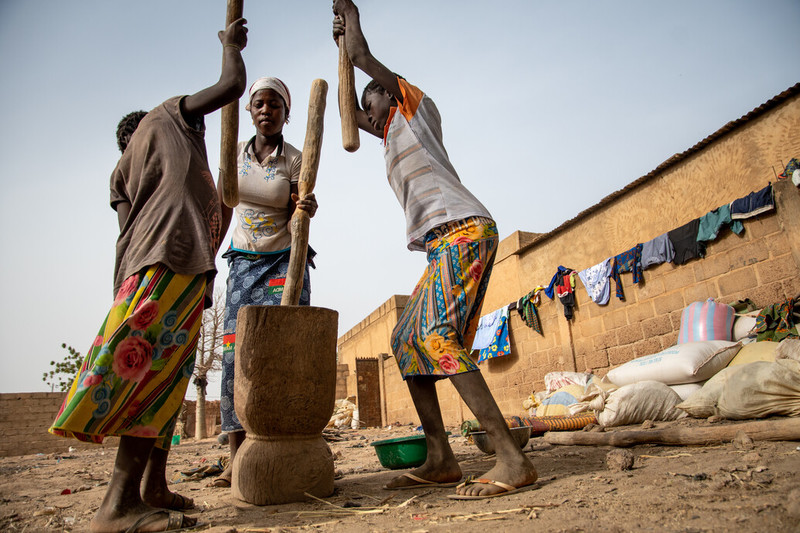 Ethiopia - CONFLICT & DROUGHT
---
Millions of people have been forced to flee their homes due to violent conflict and drought in Ethiopia.
Working with our partner IOM, we're supporting people with items like tarpaulins, rope, blankets, sleeping mats, mosquito nets, water carriers and kitchen sets.
And as the humanitarian needs continue to escalate, we are scaling up to support a further 12,000 people in the Oromia and Somali regions who are affected by the East Africa drought.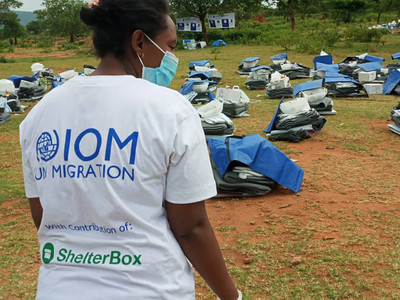 Lake Chad Basin - CONFLICT
---
Since 2009, Boko Haram has been waging an insurgency in the central Sahel region, which includes the countries of Chad, Nigeria, Cameroon, and Niger. Learn more
NIGERIA
The crisis in Northeast Nigeria's BAY States of Borno, Yobe, and Adamawa, is now in its 12th year. Displacement happens because of armed conflict between government forces and insurgent groups, the desertification of Northeast Nigeria, the shrinking of the remaining herding sites, and an increased frequency of floods in the past few years.
CAMEROON
Since 2015, we've provided shelter and essential aid to over 25,000 families in Cameroon who have been forced from their homes due to Boko Haram violence, climatic changes, or economic pressures.
As of 10th October 2022 floods have affected about 180,000 people in the Mayo-Danay and Logone et Chari divisions. 10,000 hectares of fields in the extreme-Nord province have been affected further exacerbating food insecurity in the region. The security situation remains volatile, characterized by incursions and attacks between organized armed groups and state groups.
In 2022, our 11th project seeks to shelter approximately 9,800 households or 53,300 individuals in the Far North region of Cameroon with a range of emergency transitional and durable shelters.