Like you, the team here at ShelterBox are concerned about the impact COVID-19 is having on our lives and the world around us.
We are committed to providing vulnerable families with a place to call home throughout this Covid-19 pandemic.
Our partners in-country are getting our emergency shelter to people who need it, whilst implementing the social distancing rules.
There is still a massive need for humanitarian support. Covid-19 has made that need even more urgent.
The conflict is destroying and damaging homes. People are fleeing in the bitter cold, leaving their lives and homes behind. Many people in Ukraine are living underground, in places like basements and train stations or in collective centres like schools, sports halls and churches. Hospitals and transport are damaged. People are living without electricity, heating or water supplies. It is reported that food is running out in some areas. All are facing an uncertain future. Innocent people are being killed, families and lives are being torn apart.
ShelterBox is responding to the Ukraine crisis – aid is on the way. We have teams working in Poland and Moldova.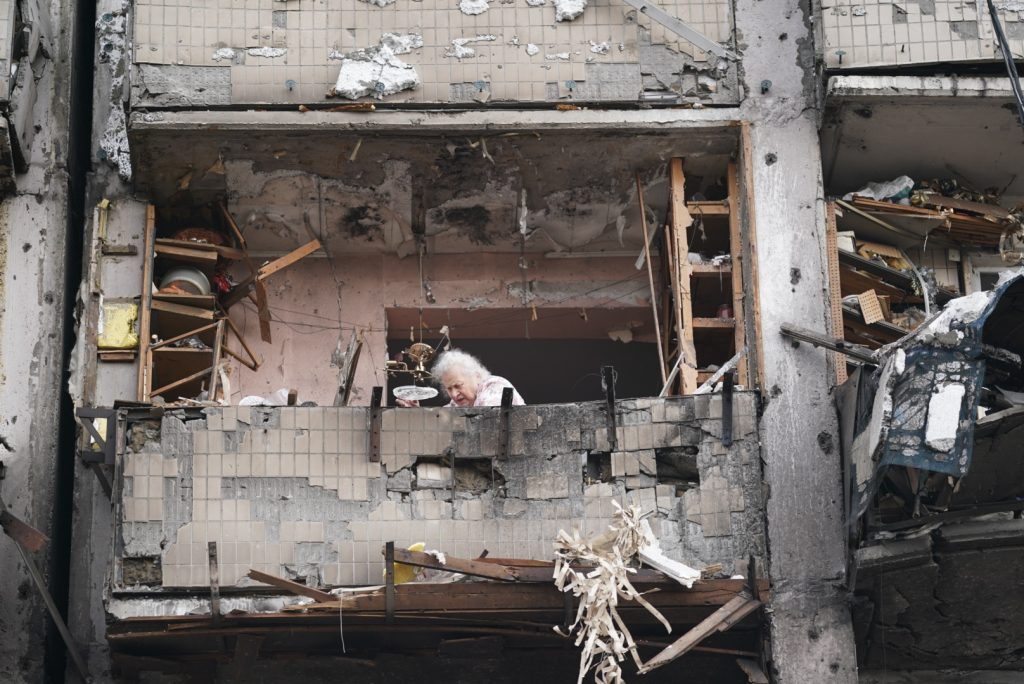 Philippines - Typhoon Rai (Odette)
---
We are responding in the Philippines after Super Typhoon Rai left over half a million people displaced.
The typhoon, known locally as Odette, is the most severe storm to hit the Philippines in 2021. The equivalent of a Category 5 hurricane, it caused widespread destruction.
Our response in Cebu providing emergency shelter and other aid items like solar lights has wrapped up. Our second response in Bohol is currently underway, distributions are led by ShelterBox Operations Philippines with support from our local Rotary contacts.
More distributions will be taking place over the next month, and we're hoping to reach 20,000 families in total.

On the morning of Saturday August 14, a 7.2 magnitude earthquake struck that nation of Haiti.
137,000 homes have been reported damaged or destroyed thus far, and an estimated 1.2 million people urgently need support. It is likely that damage reports will continue to increase in the coming days and weeks. 

All our aid has now been delivered to families who lost their homes following the 14 August earthquake. With our partner Habitat for Humanity, we supported 2,000 families with tarpaulins, tools, blankets, solar lights, sleeping mats, kitchen sets and hygiene kits. That's around 9,945 people who can begin rebuilding their lives, thanks to your support.
Learn more about the effects of this massive earthquake and how you can support families.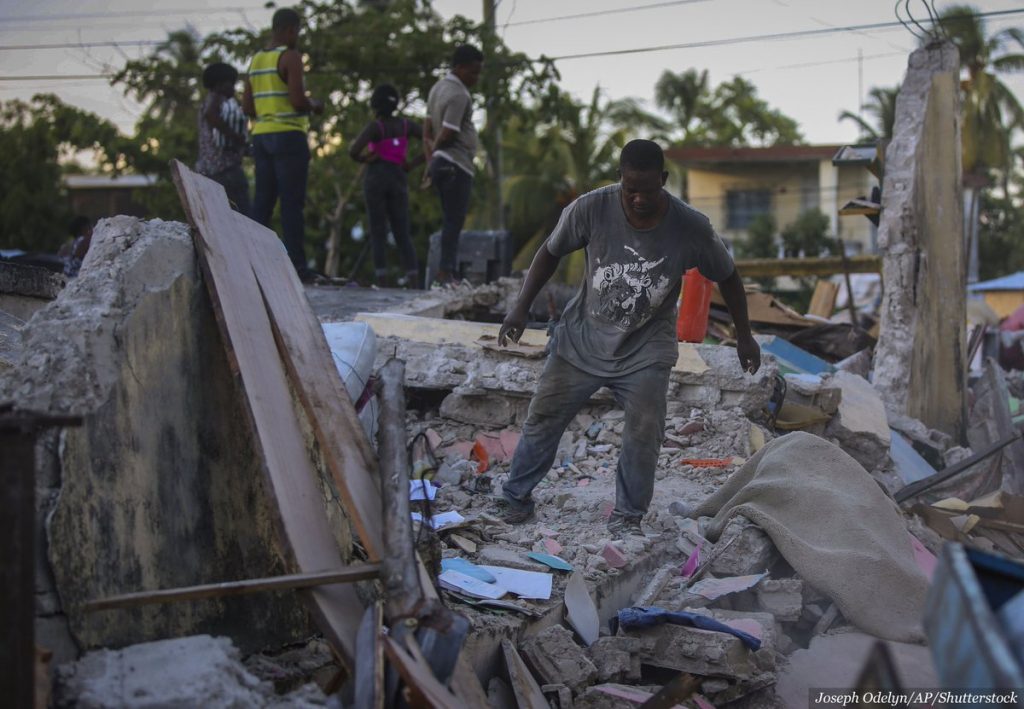 The conflict in northern Mozambique is driving one of the world's fastest-growing displacement crises. The number of people uprooted from their homes increased from 172,000 in April 2020 to over 732,000 people by May 2021 (source: OCHA)
Since October 2017, an extremist group has been launching violent attacks on civilians in the northern province of Cabo Delgado. The continued violence has caused a lot of displacement and insecurity in the area. According to a UN report released on 10th January, the armed conflict worsened in November 2021, leading to "the highest number of attacks recorded since July 2021", displacing a further 20,500 (over 50% are children) in Cabo Delgado and surrounding provinces. There are estimated to be 734,000 internally displaced people in Northern Mozambique.
Our trusted partner CARE Mozambique has begun distributions of ShelterKits, with 3000 households receiving aid items across multiple internally displaced peoples (IDP) sites.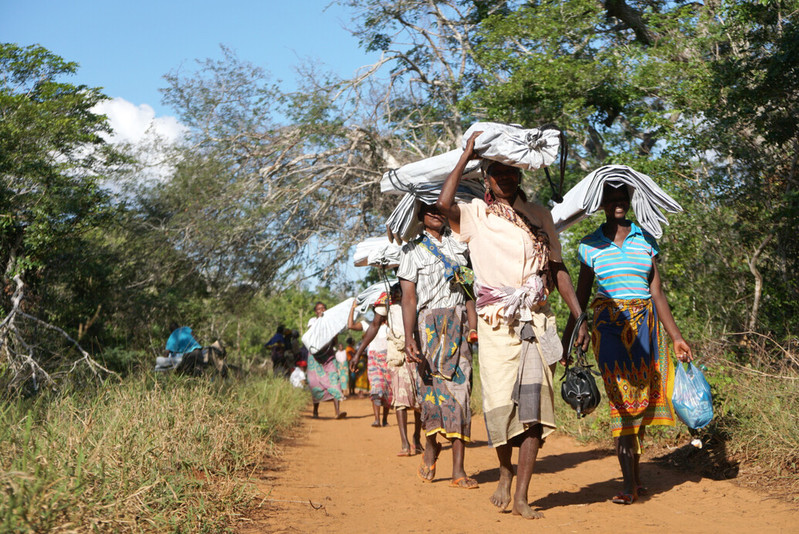 Right now, families in Burkina Faso are experiencing one of the fastest growing humanitarian disasters.
Armed and violent extremists have forced over 1 million people to flee from their homes for safety. More than 3 million people are also facing food insecurity as a result of the conflict as farmers have had to abandon their land and crops to flee violence.
ShelterBox has been responding to this conflict since 2020. All distributions of our 3rd project are now complete. Together with Help our partnership has reached 1,800 families with shelter support and 683 families assisted with shelterkits, household items, and Covid-19 prevention kits, meaning we have supported 2550 families in total.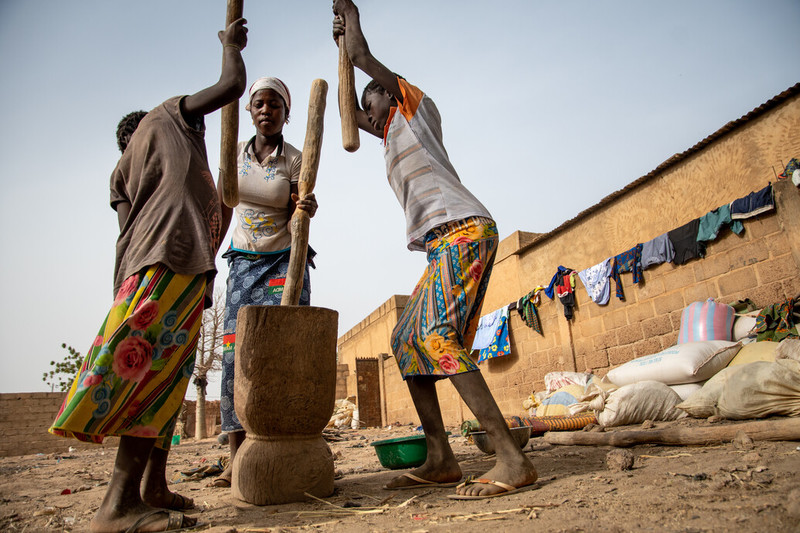 In early November 2020, escalating tension between Ethiopia's federal government and the regional leadership in Tigray erupted into armed conflict.
Formal military operations ceased when the Tigrayan capital of Mekelle was captured by government forces at the end of November 2020.
But millions of people remain at risk from food shortages, inadequate shelter, and continued insecurity. On top of this, families are also facing the constant threat of coronavirus.
We only expect the demand for emergency shelter to increase.
Families who have already been displaced by conflict may be forced to move again, in order to survive.
ShelterBox has been operating in Ethiopia since 2018, across four projects. We have an ongoing response in Ethiopia, delivering emergency shelter and other essentials in partnership with IOM (International Organisation for Migration).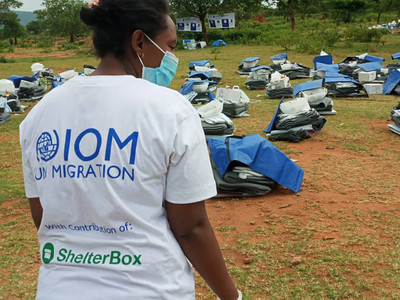 Since 2009, Boko Haram has been waging an insurgency in the central Sahel region, which includes the countries of Chad, Nigeria, Cameroon, and Niger. Learn more
NIGERIA
This is a remotely managed response, working with our in-country partner, ACTED. We have completed 5 projects to date, beginning our response in 2018. The 6th project is aimed to support 1,000 families with a type of shelter known locally as the Bama shelter and 386 household item kits. It's a timber frame shelter supported with tarpaulins. This is an evolution from previous projects where we have supported with shelterkits and wood – it's more substantial and technical by design. The construction of these shelters are due to begin on 24th January. ACTED our implementing partner will train unskilled laborers and skilled carpenters from the local community to construct the shelters, with COVID-19 mitigation protocols in place.
CAMEROON
Since 2015, we've provided shelter and essential aid to over 18,000 families in Cameroon who have been forced from their homes due to Boko Haram violence, climatic changes, or economic pressures. In 2021, we've worked with a partner to support refugees and internally displaced people (IDPs) in the country with tents, shelter kits, rope and tarpaulins, and other essential household items. We're currently working again with our partner to support more families.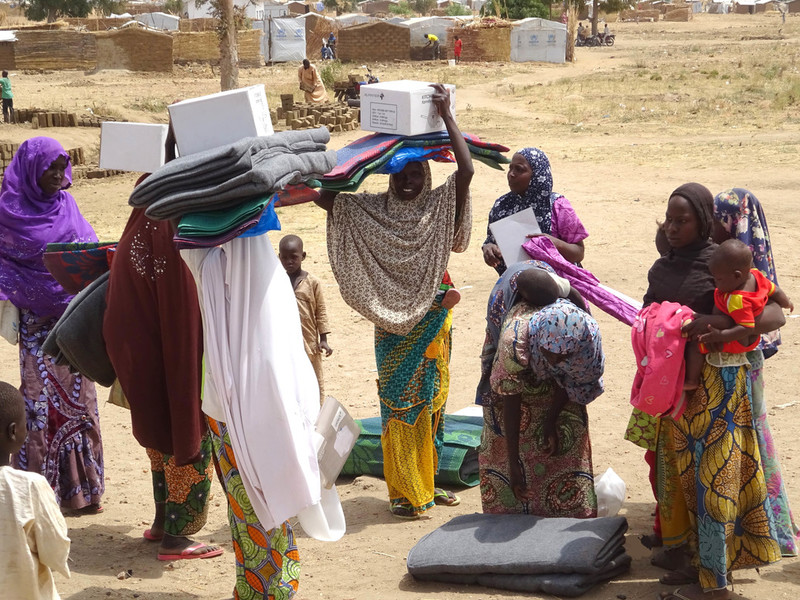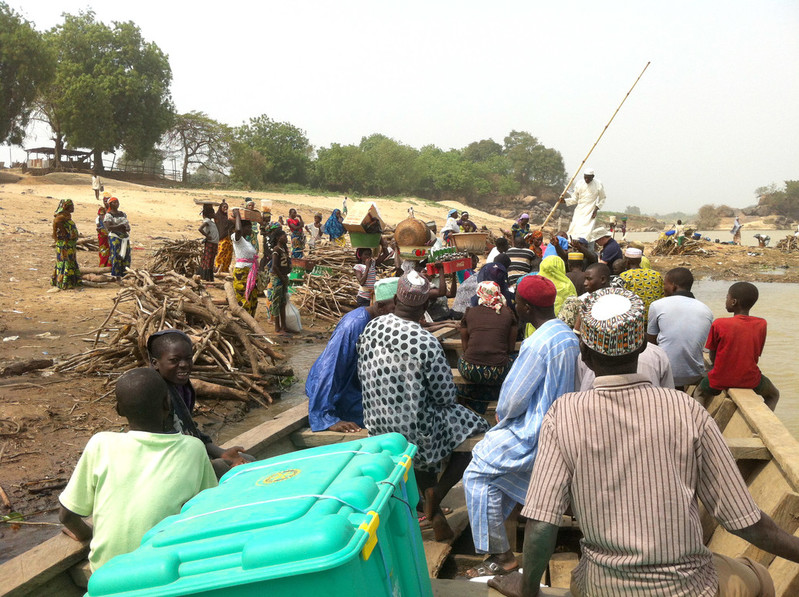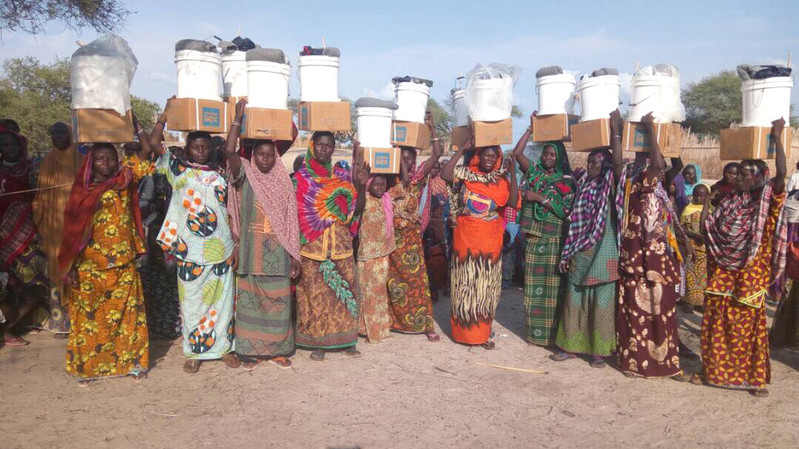 On January 13, 2021 Hunga Tonga-Hunga Ha'apai volcano erupted in the South Pacific kingdom of Tonga. The underwater eruption caused tsunami waves throughout the South Pacific and has covered Tonga in toxic ash. Neighboring governments are surveying the damage, but very little is known right now as communications are down.
The Hunga Tonga-Hunga Ha'apai volcano erupted underwater for eight minutes. The eruption was so violent it could be heard as "loud thunder sounds" in Fiji, a country more than 800km away. The eruption was one of the most violent ever captured on satellite, with a three-mile wide plume of ash, steam, and gas.
A Tsunami warning was issued in Tonga as well as countries as far away as the US and Canada. Tsunami waves did affect Tonga.