How is ShelterBox responding?
---
We are working on three projects – two in Ukraine and one supporting refugees.
[Updated 2022-12-21]
ShelterBox is working with partners, ReliefAid and Green Chernobyl, to support people in Ukraine and those who have fled to a neighbouring country like Moldova.
We have already distributed thousands of mattresses to people living in collective centres like schools and churches in Lviv, Ukraine. This offers people somewhere to sleep and keep warm at night.
We will also be distributing thermal blankets, clothing, and emergency repair kits – including tarpaulins and timber – to help people fix damaged roofs, seal windows and doors, keep the heat in and make homes watertight.
The most vulnerable households will also be given solid fuel stoves and a supply of firewood that will last the average family through the winter.
Finally, we are supporting refugees in neighbouring countries with high-priority items they can carry with them, like hygiene items and cash.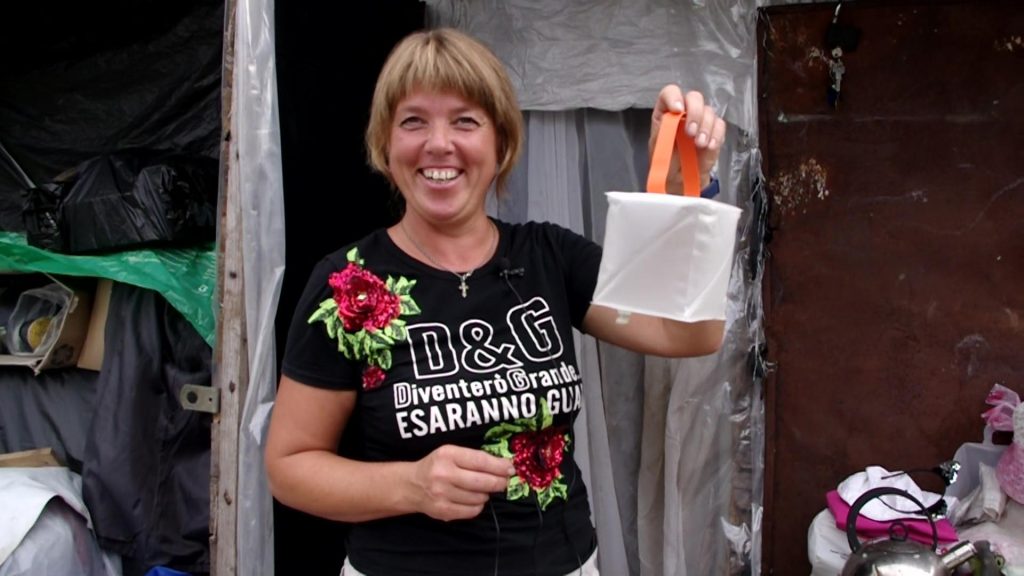 Your donation will help provide lifesaving aid for families affected by the Ukraine crisis or other conflicts and disasters around the world.
What is happening in Ukraine?
---
Brutal conflict in Ukraine has left millions of people with no safe place to call home. Innocent civilians are being killed, families and lives are being torn apart.
Now, more than eight months after the start of the war, over 15 million people are in need of urgent humanitarian assistance.
Territories that experienced war in the initial phases of the conflict are now characterized by widespread contamination with mines and unexploded ordinances; extensive damage to homes and infrastructure is present, as seen in the image to the left.
As the winter creeps in, we need your help to continue responding. People living in damaged buildings with little or no heating are bracing for temperatures as low as -15°C.
Winterization activities are being scaled up by humanitarian actors but needs and targets exceed current capacity and recent attacks on power stations will only exacerbate the crisis.  Up to 40 percent of Ukraine's energy system has been destroyed by recent Russian attacks, causing emergency blackouts in several regions.
5 things you should know about the crisis in Ukraine
---
1. Millions of people in eastern Ukraine have been severely affected by an ongoing conflict that began in 2014 when Crimea was annexed from Ukraine.
2. Before the recent escalation in conflict, the UN estimated that 2.9 million people in Ukraine already needed humanitarian assistance.
3. According to the UN Refugee Agency, before the latest increase in violence, nearly 1.5 million people were internally displaced within Ukraine. Half were over the age of 60 – making it one of the 'oldest' crises in the world.
4. Since 2014, Ukraine has been the target of multiple cyber-attacks, some resulting in devastating power blackouts affecting thousands of people.
5. Winter temperatures fall as low as -15 °C in Ukraine, causing even more challenges for innocent people.