"It was at the market that they started shooting, and my husband who was there died. We were forced to flee without taking anything with us."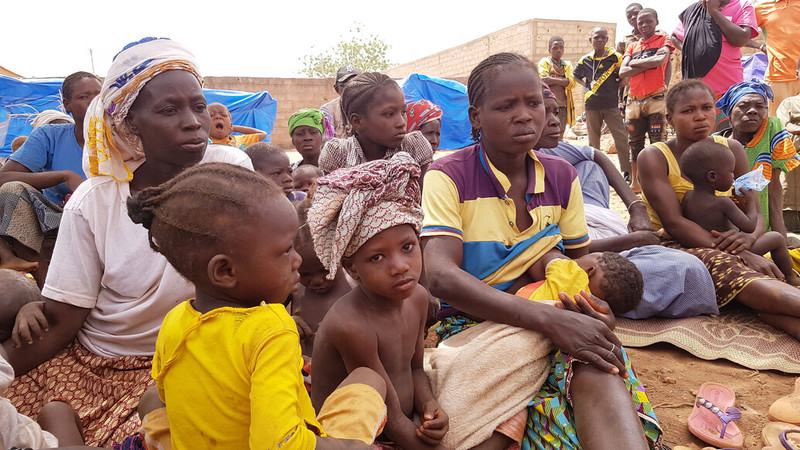 What's Happening in Burkina Faso
---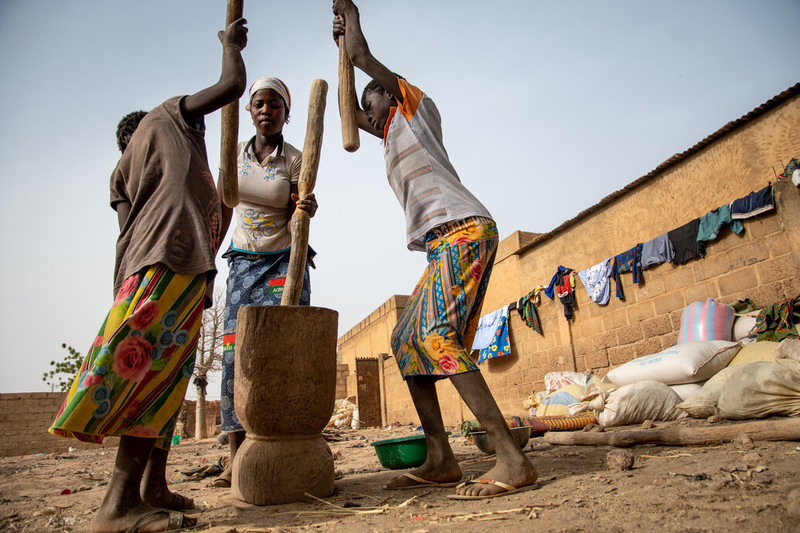 Right now, families in Burkina Faso are experiencing one of the fastest growing humanitarian disasters.
Militia groups are destroying the social fabric and turning communities against each other. Groups have begun fighting each other over ideological differences and control for territory. This spike in conflict is driving more displacement as communities in the middle are increasingly caught in the cross-fighting.
Armed and violent extremists have forced over 1 million people to flee from their homes for safety. More than 3 million people are also facing food insecurity as a result of the conflict as farmers have had to abandon their land and crops to flee violence.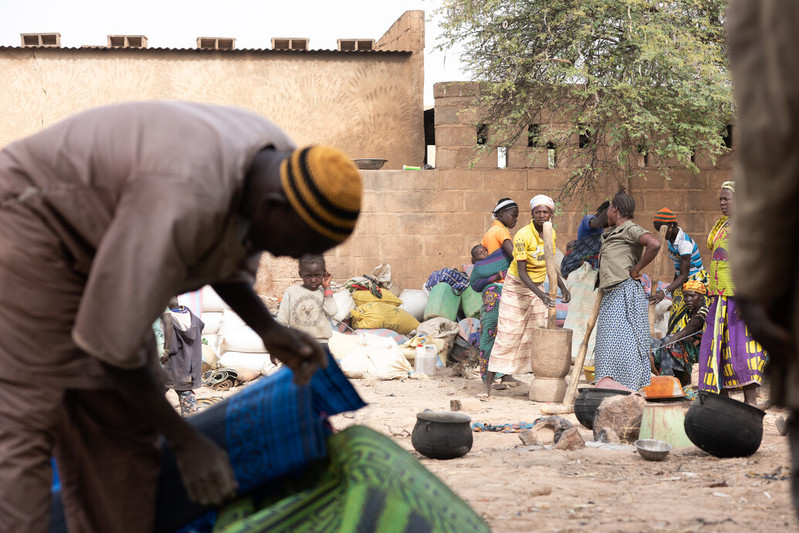 Government forces and local militias are trying to combat the situation, but this has resulted in even more families being uprooted from their communities and their homes.
Violence continues to escalate, especially violence against civilians, and the number of families in need of life-saving assistance continues to grow. Attacks on schools and health centres are common and causing urgent need for shelter, water, and food. According to UN sources, only 1/4 of displaced families have shelter right now.
Some of the families forced to flee the violence in Burkina Faso are able to stay with relatives or friends, but many more are in crowded camps or buildings such as schools.
How ShelterBox is Supporting Recovery:
The insecurity and instability make it difficult for aid workers to reach some of the people in need, and COVID-19 is making the situation even worse.
A lack of resources is further hampering aid efforts across the country's 13 regions – all of which are hosting displaced people.
Despite the challenges for humanitarian organizations, we have been working with our partner Help to support the most vulnerable communities. We first started working in Burkina Faso in 2020, supporting families with tarpaulins, kitchen sets, water carriers, sleeping mats, high thermal blankets, mosquito nets and solar lights.
Right now, we're working again with Help to support more families with tarpaulins, kitchen sets, sleeping mats, blankets, and other essential items, including soap and buckets. Our most recent project, Project 4, will support 1,000 newly displaced families with emergency shelters known locally as Sahelian tents and household items. The intervention will potentially be carried out in the Centre North, North, Boucle du Mouhoun, Sahel, and East regions. The tarpaulins, rope, and household items are being internationally imported like the previous projects. However, this project also includes the local procurement of structural items that will form the structure of the Sahelian tents.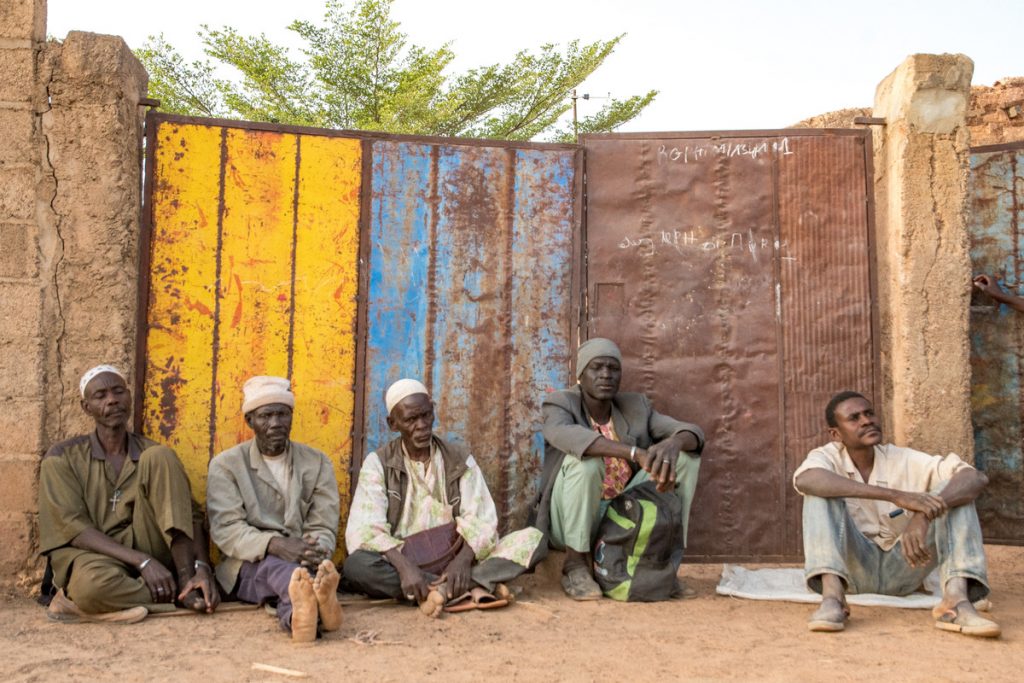 Families Urgently Need Your Support Today
---
Please, donate today to provide families with life-saving shelter. Your support today is vital.