Fleeing Violence
---
Thousands of families have fled their homes in Nigeria and other neighbouring countries to escape violence from Boko Haram – an extreme militant group and terrorist organisation.
Boko Haram has committed mass atrocities on villages – looting and killing, abducting women and children, and conscripting men and young boys into their army. They have even been using children, mostly girls, as suicide bombers.
Fleeing on foot, often with little to no belongings, thousands of Nigerians have been making their way to Minawao camp in Cameroon. However, crowded refugee camps increase the spread of diseases and many women and girls are facing gender-based violence.
ShelterBox at Minawao
---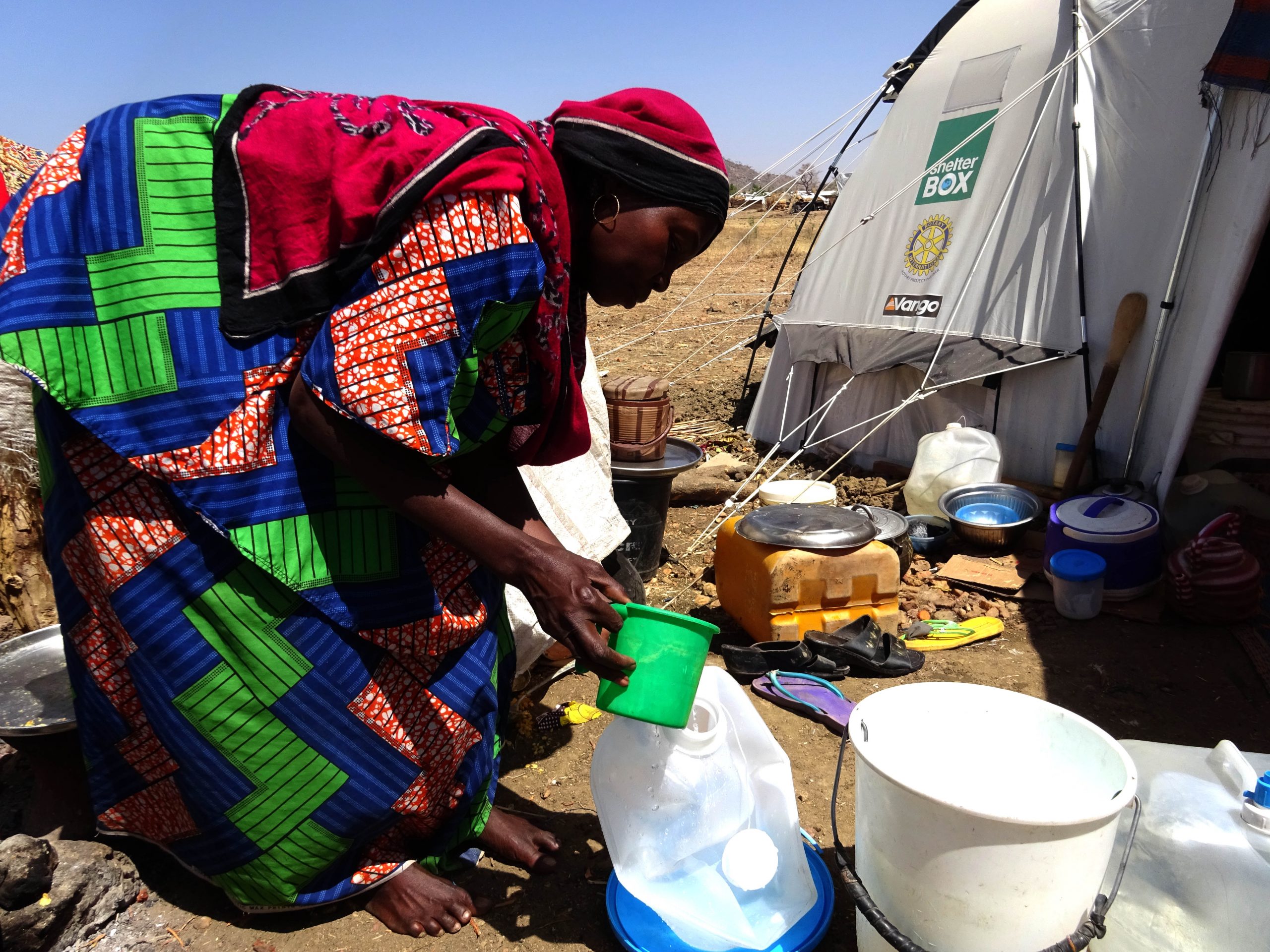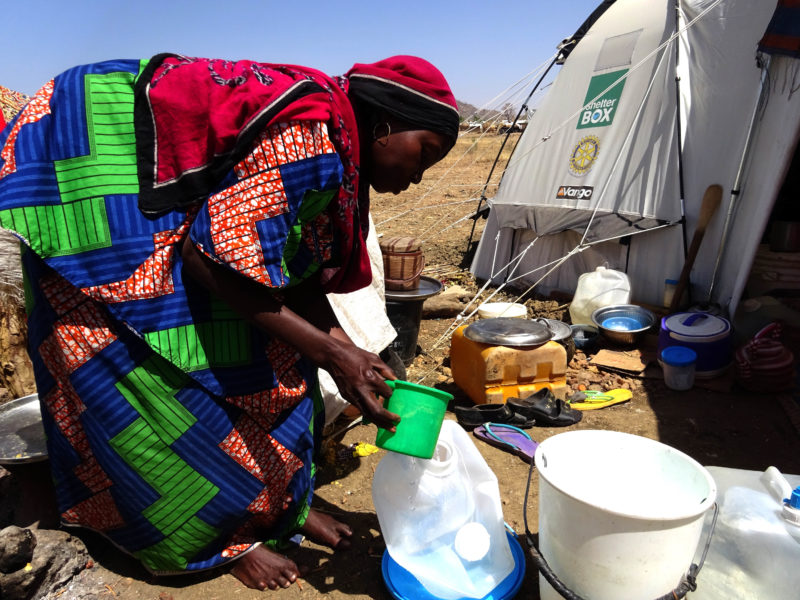 Since 2015 ShelterBox has been working in Minawao camp to support families in their transition. Life in a refugee camp isn't perfect, but ShelterBox aid can help families start their journey to recovery sooner.
ShelterKits and tents provide families with privacy and help families avoid some of the threats of the collective centre. Additional aid items like water filters and mosquito nets help prevent the spread of disease, while kitchen sets and solar lights help make the camp feel more like home.
Officially, Minawao camp is home to 51,000 refugees, but families living here say the number is much higher. Globally, ShelterBox has helped 11,000 families who have fled their homes due to Boko Haram. But the need is growing. Thousands of families are still in need of your aid and your support.
YOUR AID IN ACTION
---
Read more stories of families escaping violence in Cameroon