Aleu lives with her husband and two children – one-year-old Beste and four-year-old Boris – in Azurs district, Türkiye. Their home was one of many severely damaged in the devastating earthquakes that struck Türkiye and Syria in February 2023. Aleu is a housewife and stays at home to take care of the children.
We re-visited Aleu to see how the family have been getting on since receiving support from ShelterBox, partnered with Rotary. (You can see Aleu's first impact story here.)
"IN THE PREVIOUS TENT, WE COULDN'T MOVE..."
---
When we first met with Aleu in March 2023, the family were sleeping in a small camping tent, not big enough to fit the four of them. Now, they are sleeping in the tent provided by ShelterBox.
Aleu said: "In the previous tent, we couldn't move, and my children couldn't lie down. Beste is asthmatic, so the constant humidity made her feel worse. Now, their health is better and they're not feeling cold. [The tent] is much bigger, more comfortable. The children weren't able to move in the tiny space."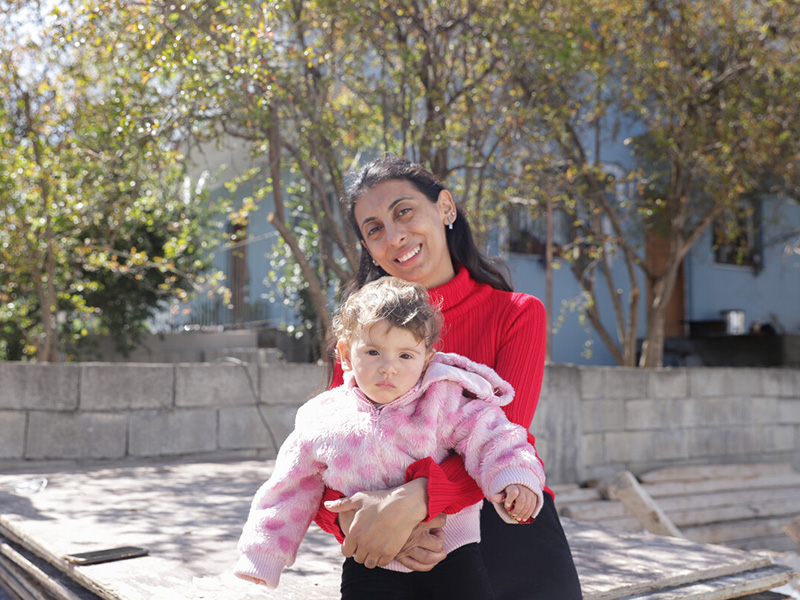 "It happens constantly, the shaking."
---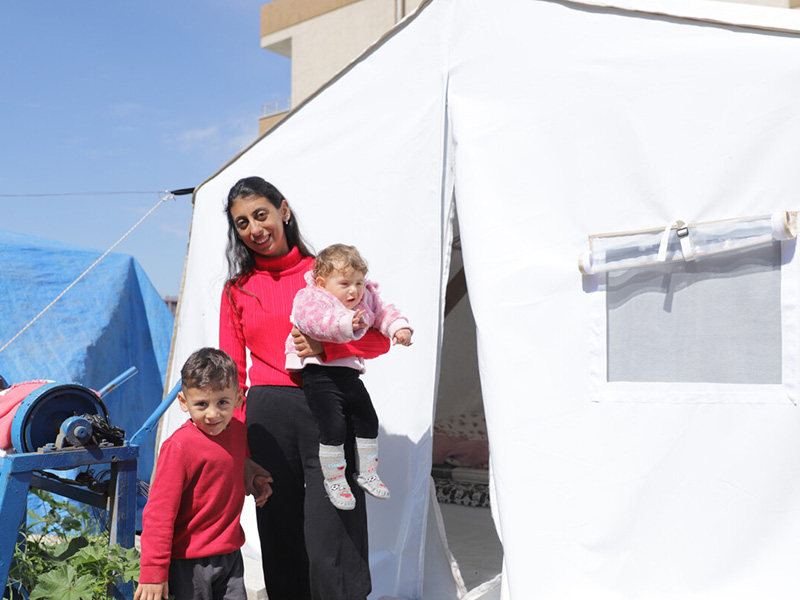 Aleu and her family don't feel safe inside their concrete home anymore, with the fears of another earthquake still as present as ever.
"We are constantly shaking. We don't feel the shaking much in the tent, but we fear that if we go into the house, we will feel it much worse. It happens daytime, night-time… it happens constantly, the shaking."
"FOR US, IT'S A HUGE SUPPORT. IT MAKES US FEEL SAFE."
---
As well as supporting families whose homes were completely destroyed by the earthquakes, ShelterBox is also supporting those who are too frightened to sleep in their homes, due to the fear of further aftershocks. For Aleu, having a tent has relieved some of these fears.
"If another big earthquake happens again, we will be relieved that we already have a tent to take shelter in."
"This tent is not a small [gesture]. For us, it's a huge support. It makes us feel safe. Even if the inspectors told us that our house was safe to live in, we would still live in fear of going back. I don't know if I can ever sleep comfortably in there again. We lived that fear once, I don't know how I could sleep comfortably in my home again."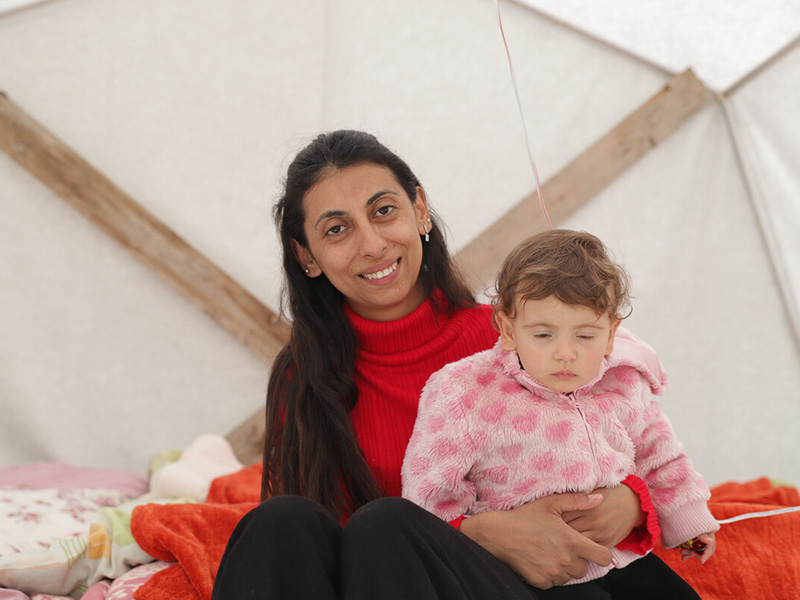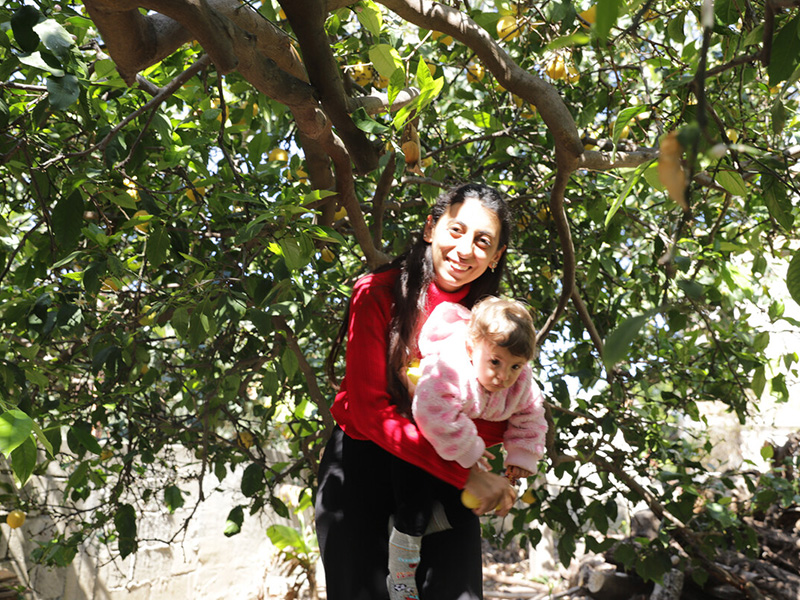 Aleu and her family's future is still uncertain.
"Right now I am not able to think about the future. I cannot see in front of me. We used to have so many plans, but in 90 seconds it all vanished. Now we are not able to make plans or think about the future."
The family have hopes to one day move to a more permanent place to call home.
"We are going to buy some land and build a prefabricated home made from lighter materials, but no concrete. We do not want to go inside concrete anymore."