Refugees and Coronavirus:
---
Four things you should know about coronavirus and families living through disaster
When you lose your home after a disaster or in a conflict, your ability to stay safe and healthy is already compromised. Over-crowded conditions, lack of access to sanitization, and little to no health care means families living in these settlements are at even greater risk during this global pandemic.
84% of the 70.7 million people driven from their homes by conflict live in the least developed countries in the world, where support is already limited. Government-run displacement centres are overcrowded and under-resourced. Many will not have the capacity to support families during a coronavirus spread.
 Coronavirus will impact the hospitals and health care systems in less developed countries far more severely than in developed countries like Canada.
Providing emergency shelter and other essential items after disaster not only helps families recover but can also offer a place where families can be together away from others in the midst of a Coronavirus outbreak. Tents and other emergency shelters will give families privacy and a place to isolate, and water carriers can provide much-needed access to clean water and sanitation.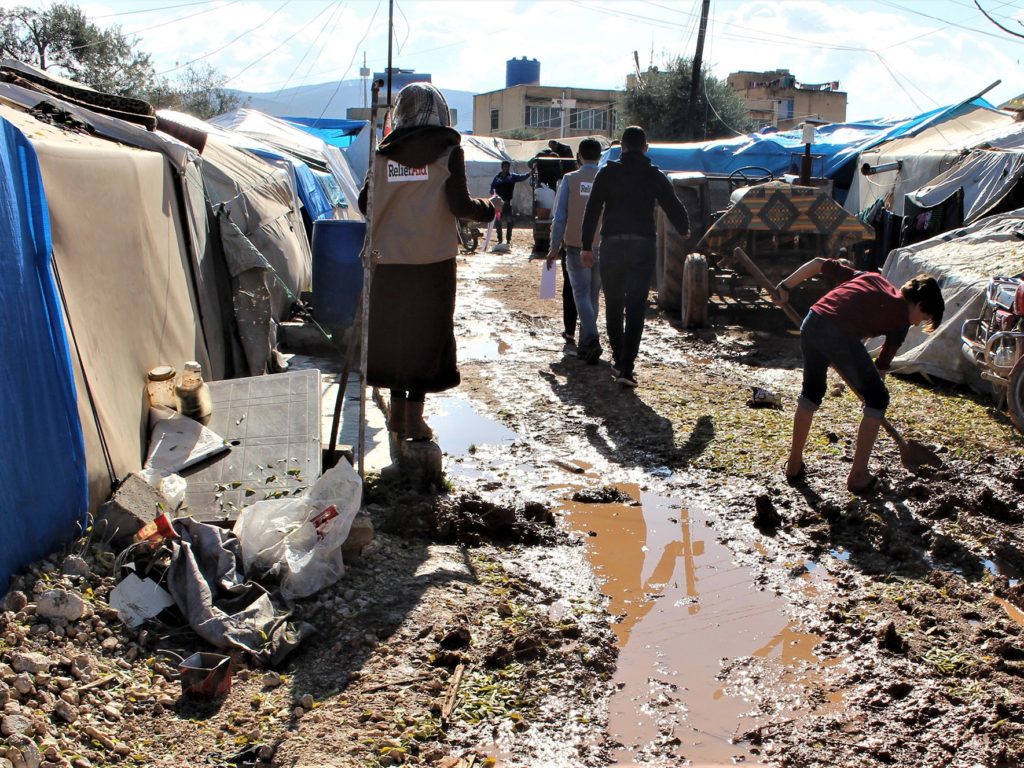 Emergency shelter is absolutely vital for helping people move from overcrowded camps and collective centres to a more private space.
Tents and shelter kits can provide a private space for families to isolate and keep distant from others while trying to reduce the spread of coronavirus.
Water filters will help give families access to clean water and allow them to follow proper handwashing precautions to help protect them from the virus.
Other items like blankets and sleeping mats keep people warm and dry, and cooking sets allow families to have warm meals.
Together, we can help families stay as healthy as possible, and help limit the spread of coronavirus in refugee camps by providing temporary homes for those displaced by previous disaster.
Learn more about how ShelterBox and our partners are responding to this crisis in:

Donate Today to help reduce the spread of coronavirus in settlement camps
---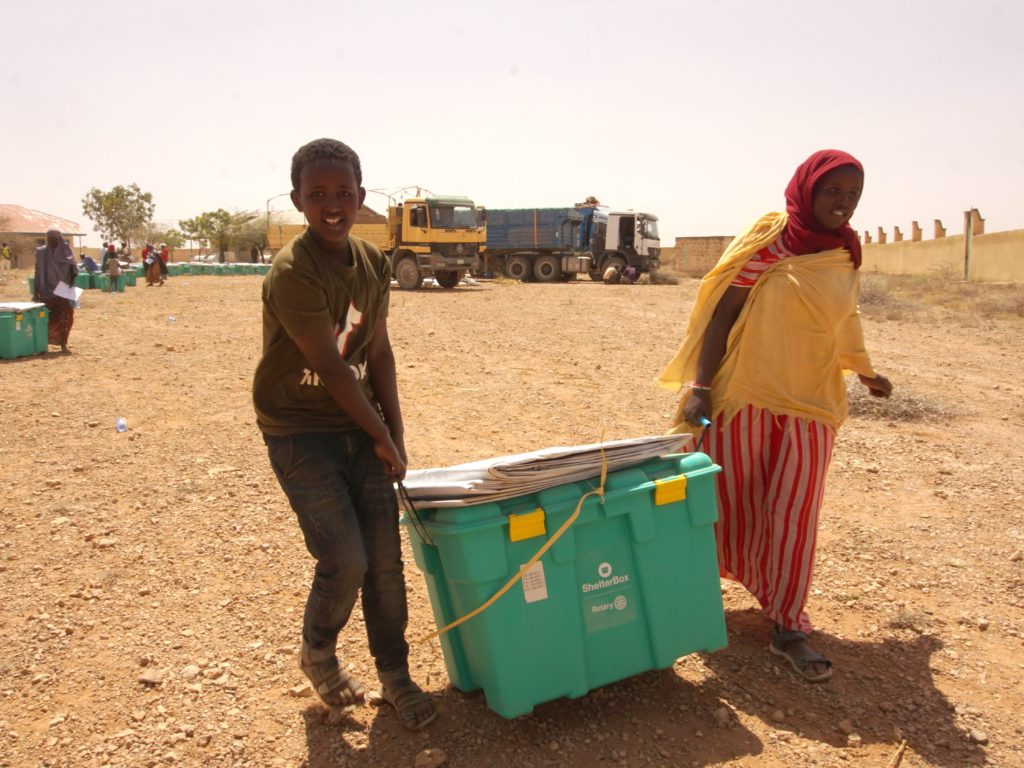 ShelterBox responses to COVID-19
---
Somaliland
Coronavirus is adding many complications to aid distributions in Somaliland. ShelterBox is working very closely with our in-country partners to ensure the safety of beneficiaries and those distributing aid.
Somaliland has closed all air and sea borders to help control the spread of the virus. Fortunately, this has not affected ShelterBox aid. Recently, a new shipment of aid clear customs and is headed to a nearby warehouse.
Settlement camps are densely populated in Somaliland, our partners have told us there are only 5 toilets per 1000 households. This significantly impacts sanitation in these camps. Access to public health is also very poor in Somaliland. Our in-country partners, however, are working on a plan to continue distributing aid.
The plan will include wide-spread awareness campaigns so that families have the knowledge they need to keep themselves safe and help flatten the spread of coronavirus.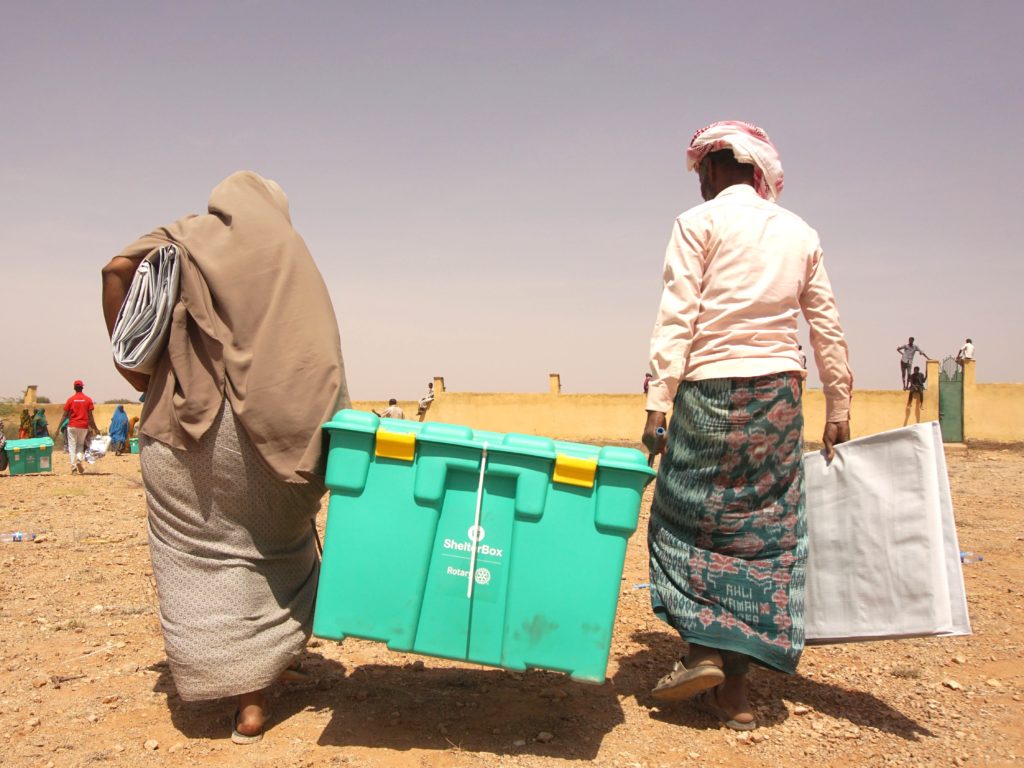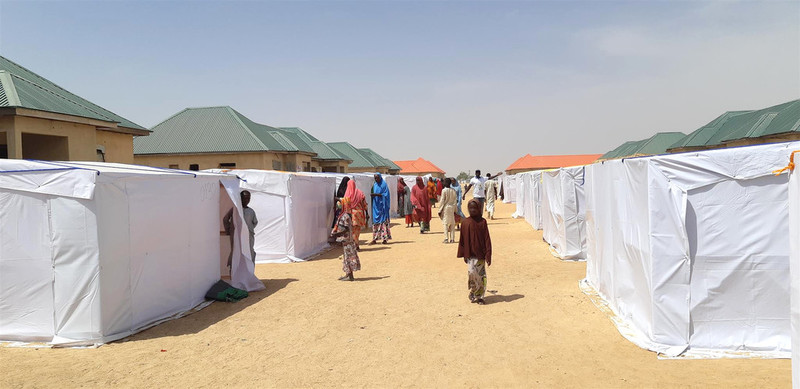 Nigeria
Nigeria has imposed a lockdown on the 3 largest states in the country. This is where a majority of the cases in the country are so we hope this lockdown will help slow the spread of coronavirus to settlement camps for those who have fled Boko Haram Violence.
Families who have fled Boko Haram violence and a particularly vulnerable population with underlying needs. It is vital that our teams and partners on the ground do everything they can to help prevent the spread of coronavirus through these settlement camps. Our in-country partners have made the decision to remove all non-critical staff from these settlement camps, it is vital that our responders do not overburden an already delicate health care system.
Due to ongoing conflict, it is expected that Boko Haram controlled areas of the country will not follow distancing and movement restrictions.
ShelterBox and our in-country partners will continue to do everything we can to support families fleeing this violence while preventing the spread of this deadly virus.
Cameroon
Cameroon currently has the highest number of recording COVID-19 cases in all of Sub-Saharan Africa. This is particularly concerning as many families have been displaced due to Boko Haram violence, making them more vulnerable to the spread of this virus.
Cameroon has closed all of its borders. However, this has not affected ShelterBox aid. Shipments have just cleared customs and our in-country partners are preparing to distribute aid to families.
Minawao camp in Cameroon is home to over 65,000 displaced families. Community centres are overcrowded. Providing families with shelters is vital to slowing the spread of coronavirus. Shelter resources previously distributed by the UNHCR have not lasted families long as they are not weather resistant. This means currently, ShelterBox is the only provider of tents to families in Minawao camp. Tents, tarps, and household items such as water filters are making their way to families now. This will help decongest collective centres and provide families the homes they need to self-isolate and protect themselves.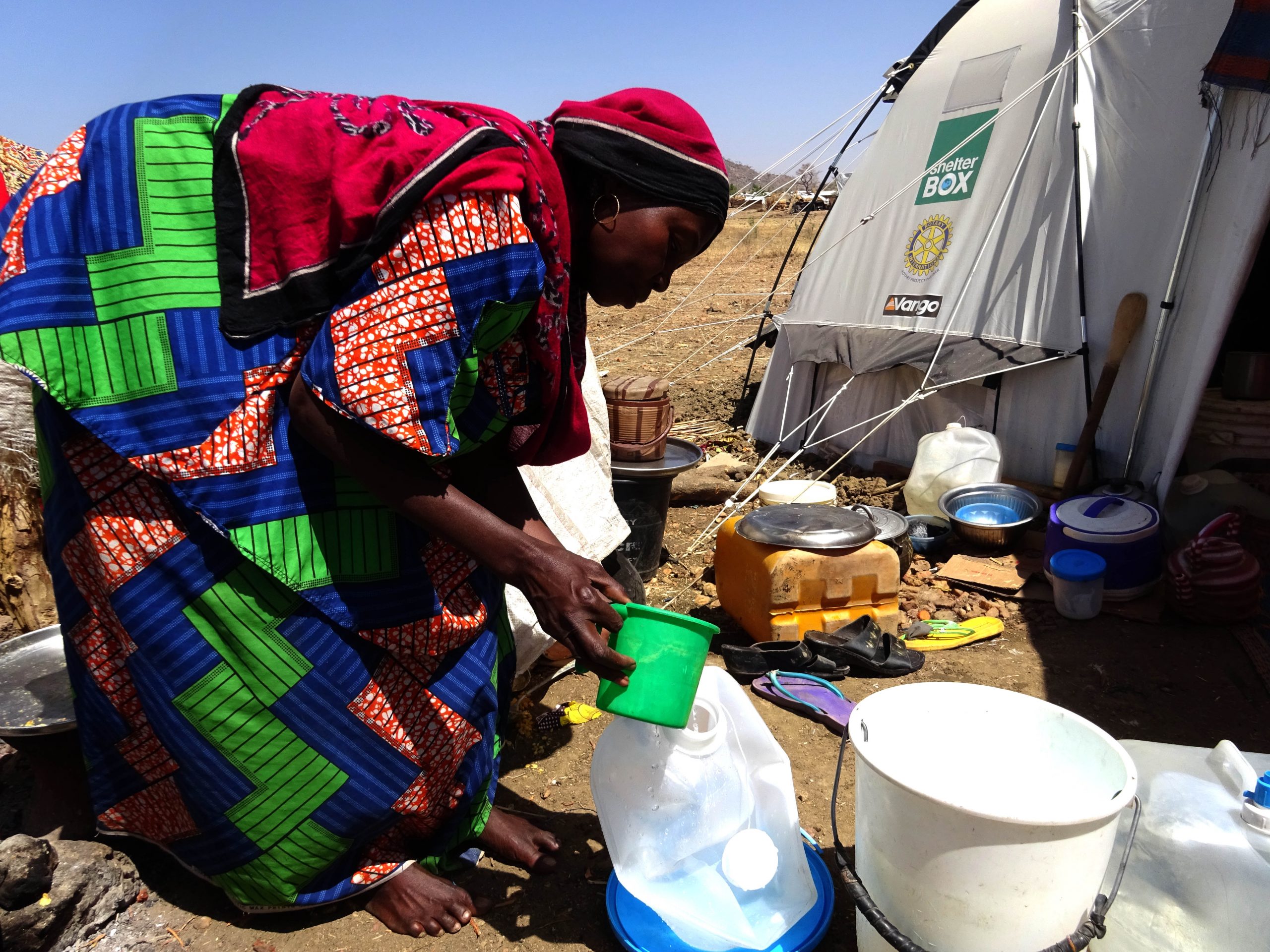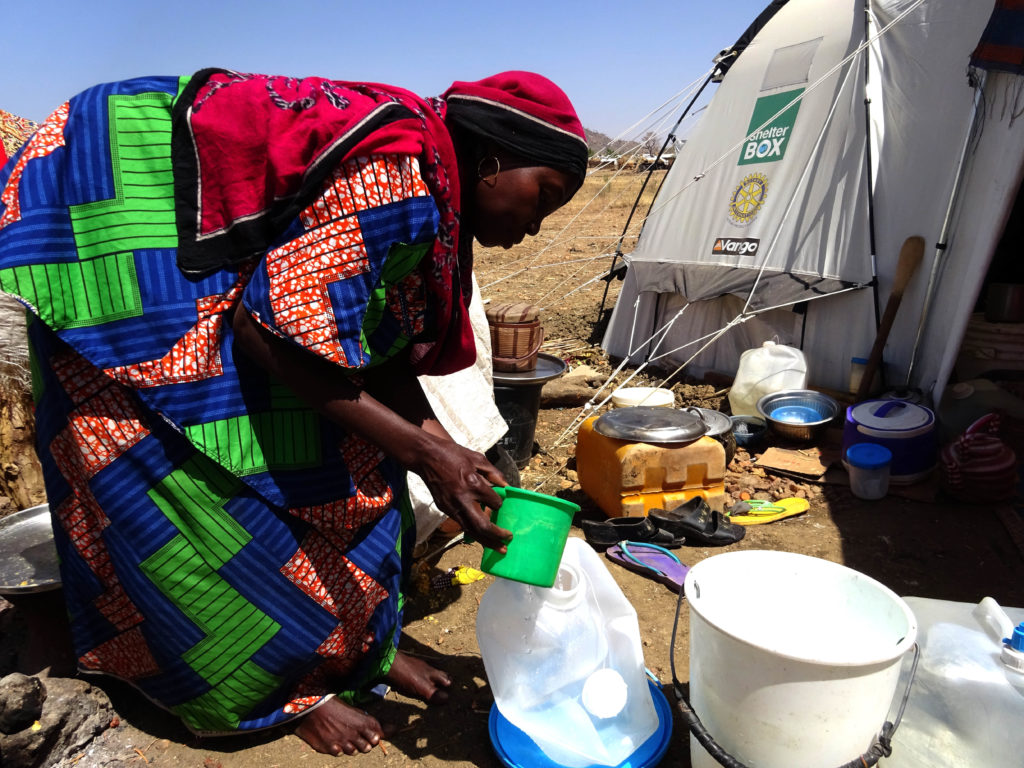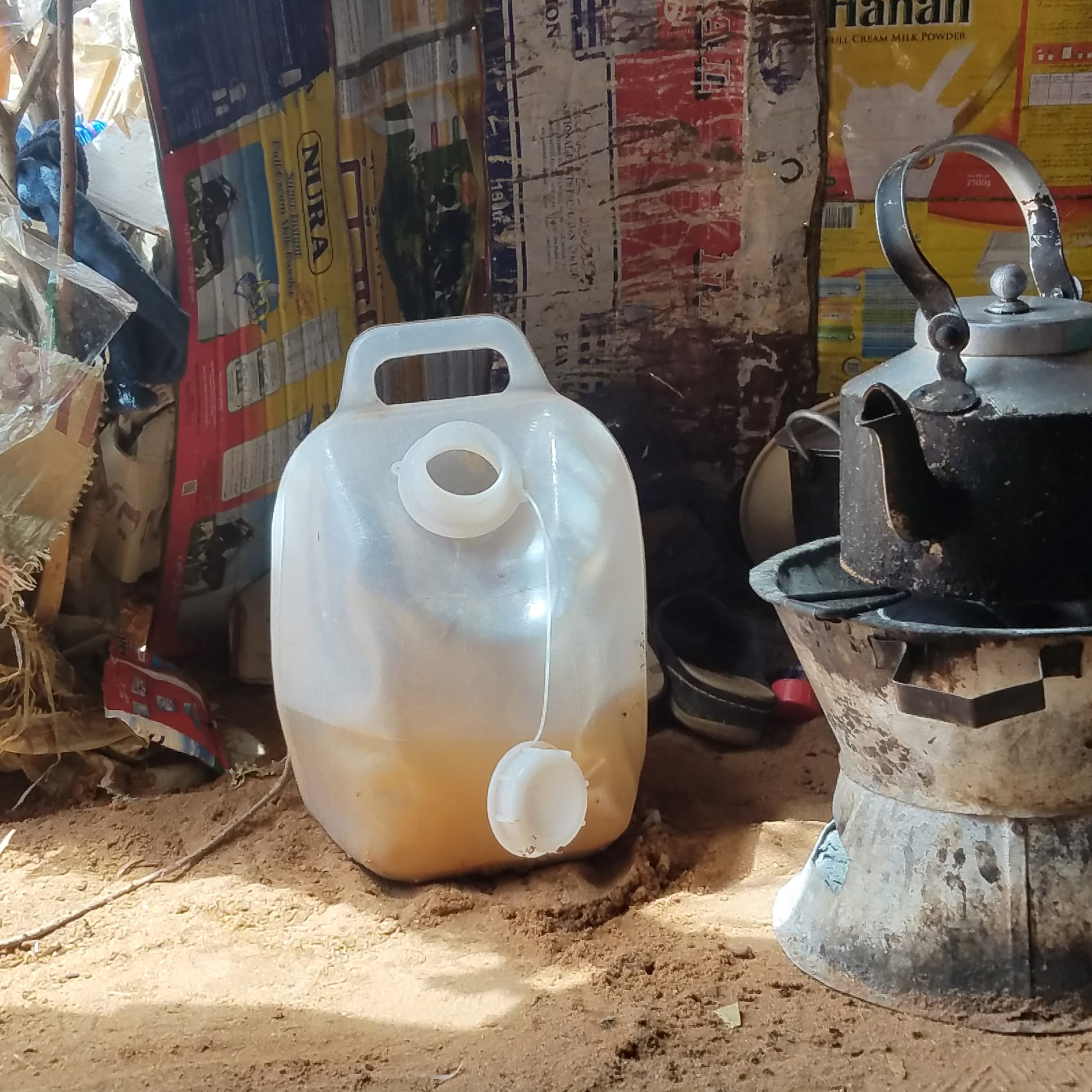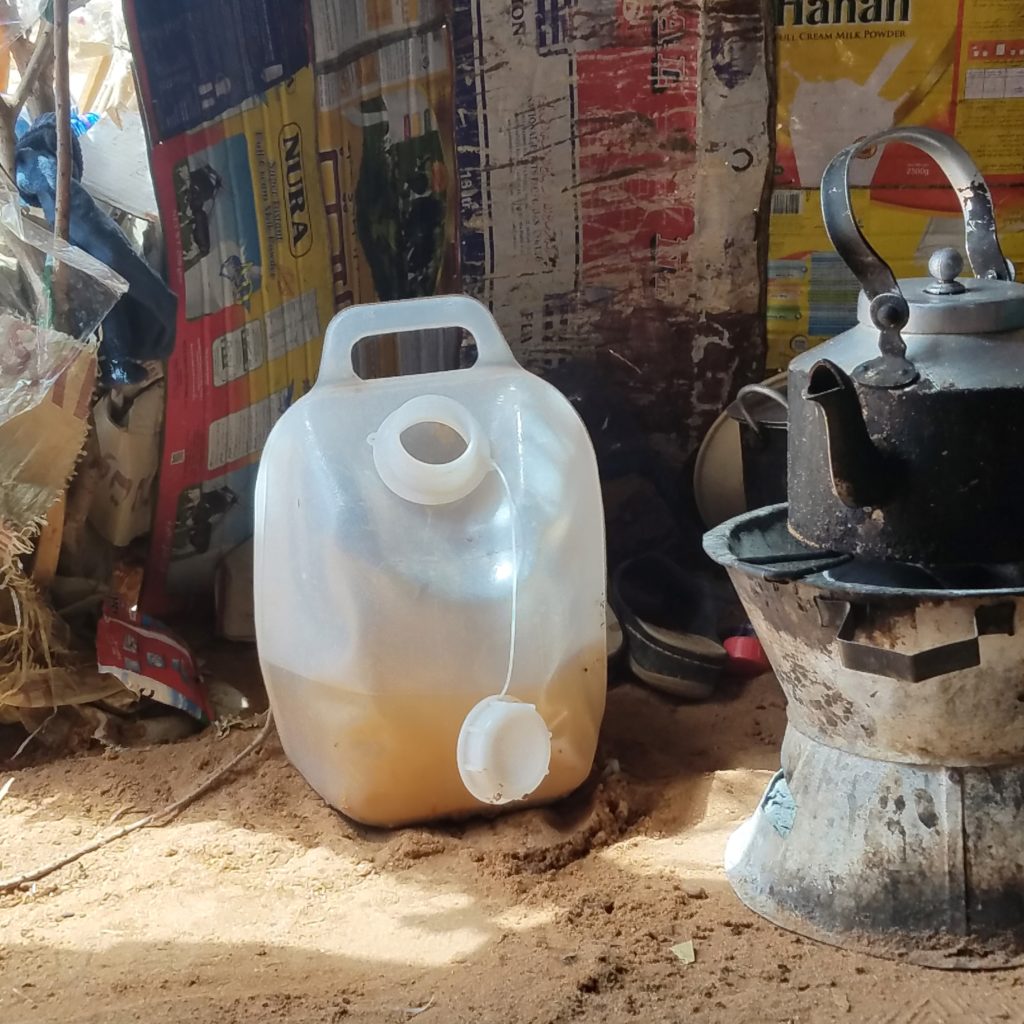 Burkina Faso
Burkina Faso has the highest reported deaths from COVID-19 in all of Sub-Saharan Africa. This is cause for concern, especially as 800,000 families were displaced prior to the coronavirus pandemic.
ShelterBox and our in-country partners are working to provide emergency shelter and water to vulnerable families. Emergency shelters provided will be large enough to house 7 person families as the average household in Burkina Faso is much larger. This will allow families to stay together while isolating to protect themselves from the spread of coronavirus.
Aid packages will also include water filters and 4 litres worth of water carriers. This will allow for better water management and less frequent travel. Clean water and proper sanitation is the best way to help prevent the spread of coronavirus among displaced populations.
Our in-country partners are also working very closely with the government to ensure that the most vulnerable populations are as protected as possible.
Families urgently need tents and shelter kits to help with social distancing
---
Your support is vital to decreasing the spread of coronavirus through refugee camps and displacement centres. Your donation today could protect thousands of lives from this deadly virus.
Your support is greatly appreciated during times of crisis. This is a global pandemic that is having effects here at home and all around the world. Thank you for keeping yourself, and others around the world safe.