Imagine Boko Haram turning up in your village. You've not come face to face with them before – but you've heard the stories. The stories of violence, of suicide bombings, of kidnapping.  
Your life is in danger, your family is in danger. You have no choice but to run. This situation is a reality for millions of families in Nigeria.
The violent rise of Boko Haram began in Nigeria in 2009, when the extremist group started an armed rebellion against the Nigerian government. Since then, the conflict has grown. It now spills over into the neighbouring countries of Niger, Chad and Cameroon.
But the rise of Boko Haram violence isn't the only factor forcing families to flee their homes. The military offensive countering Boko Haram is also causing huge displacement. 
In total, 2.9 million families have fled their homes, leaving behind their crops and livelihoods. This has resulted in a food crisis, as more and more families move into poor areas and large refugee camps where shelter, food and water are scarce.
Women, in particular, are at risk, as a lack of sufficient shelter increases their vulnerability to gender-based violence.
Good, quality shelter can provide privacy, dignity and a sense of normality that cuts through the chaos.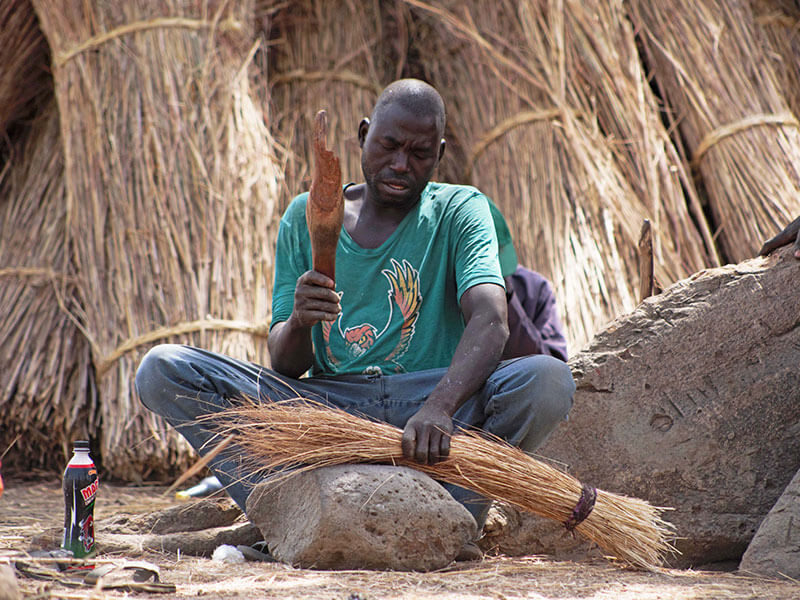 Nigeria is the most populous country in Africa, with a total population of 211 million people.
It shares borders with Benin, Chad, Cameroon and Niger. ​Its coast in the south is located on the Gulf of Guinea in the Atlantic Ocean.
Boko Haram's heartland and main areas of control are in northeast Nigeria.
But the impact is felt far beyond this region, as families flee to neighbouring countries to escape the violence.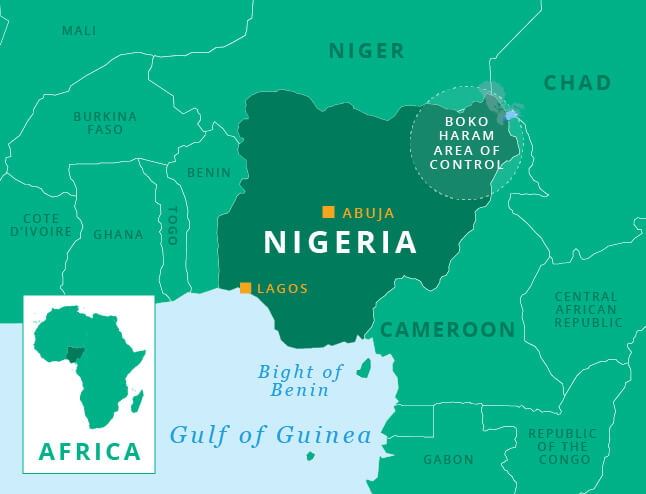 HOW IS SHELTERBOX HELPING?
---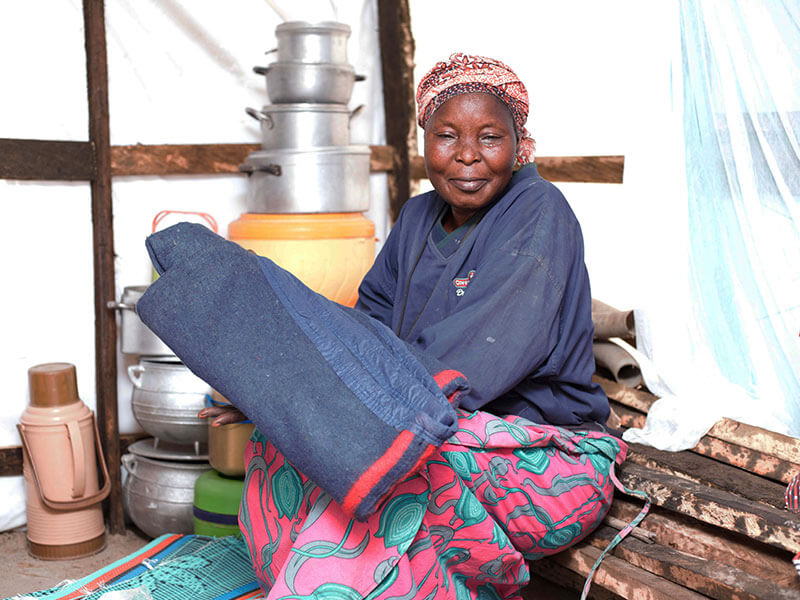 We have been working in Nigeria since 2018.  
Working with our partner ACTED, we have provided lifesaving items like tents, tarpaulins, shelter kits, kitchen sets, mosquito nets, water carriers, solar lights, and blankets. Everything that families need to start rebuilding their lives.
We've helped over 7,300 families in Nigeria so far, but our work is not over yet.
Our current project is supporting families with a type of shelter known locally as a Bama shelter, as well as other essential aid items.
KHADIJA'S STORY: Leaving Everything Behind
---
Khadija and her husband Jabar, along with their four children, were forced to flee their village in Eastern Nigeria after armed men threatened everyone who lived there.
Like most families from their village, they left in a hurry, in the middle of the night, taking nothing but their children with them in search for a safer place.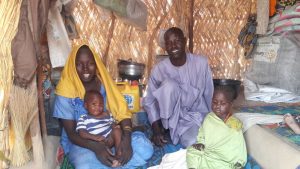 We were too afraid that, if we stayed, we would be shot dead or beaten. We knew we had to run for our lives, especially to protect our children."
Staying at a camp
---
They trekked all the way until arriving at a camp for internally displaced people. It took two full days as one night passed on the road, and then it was night time again when they arrived.
When they first arrived at the camp, the family was living in the school building where most newly arrived people stay.
We were sharing the space with many other families, it was very crowded and did not always feel safe."
Starting to Rebuild
---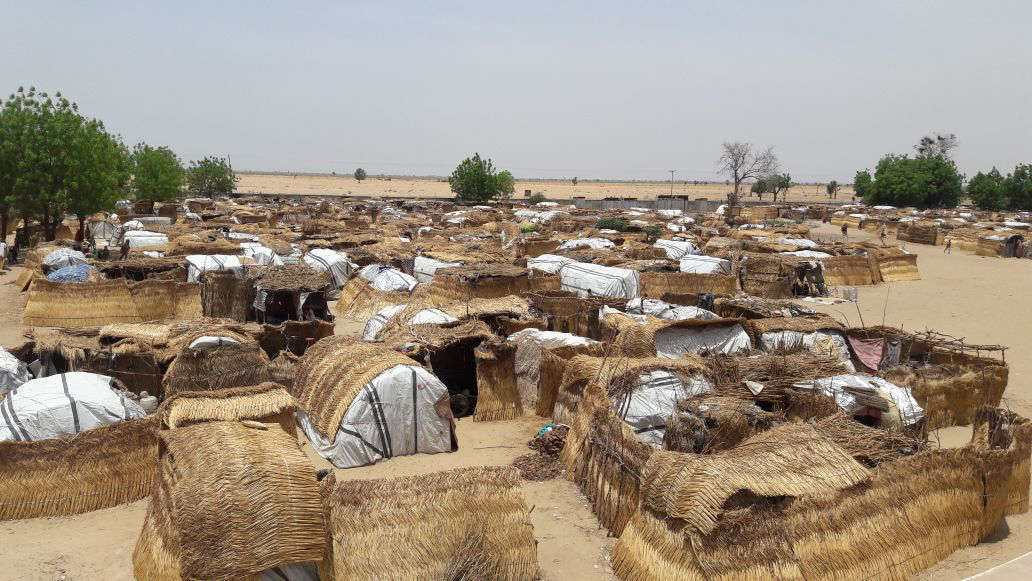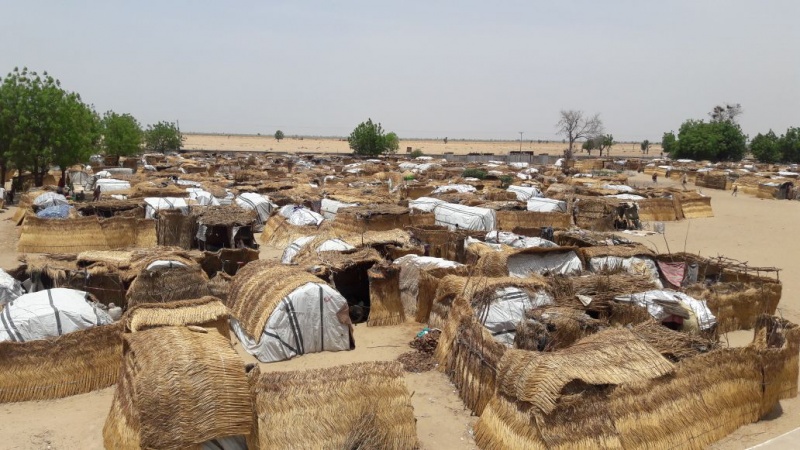 Thanks to the emergency ShelterKit provided by ShelterBox, containing tarpaulin, timber, rope, and nails, the couple were able to build their own shelter where they now live with their children.
With the support of ShelterBox, the family also received essential aid items including a kitchen set, water carriers, solar lights, and mosquito nets.
Now we have our own space as a family, and we have some privacy, unlike before. Most issues we faced when we first arrived have been solved or alleviated"