Recovering after the storm
---
Yanira, aged 23, her husband and their two daughters, aged five and seven, live in Santiago, Dominican Republic.
Their house backs onto a river, which flooded the surrounding area during Hurricanes Irma and Maria. When the river rose, the ground fell away under the concrete foundations of their house causing it to crack and a huge hole emerged.
The river flooded through the house. It was at least a metre high. The walls cracked, there is a hole in the floor, which you can see the river through underneath. We need to stay here until we can find a house further from the river, but it's not safe.
Starting to rebuild
---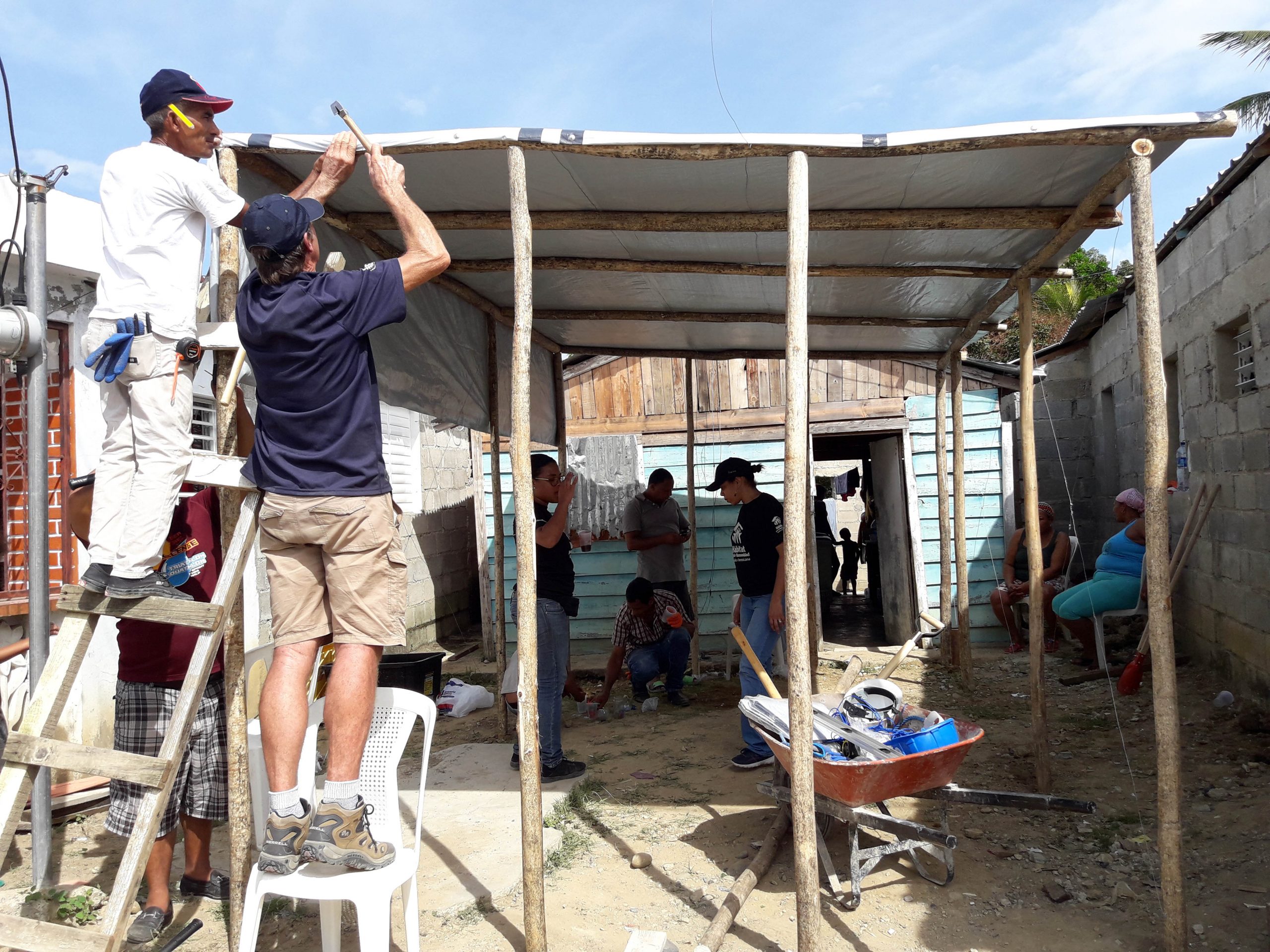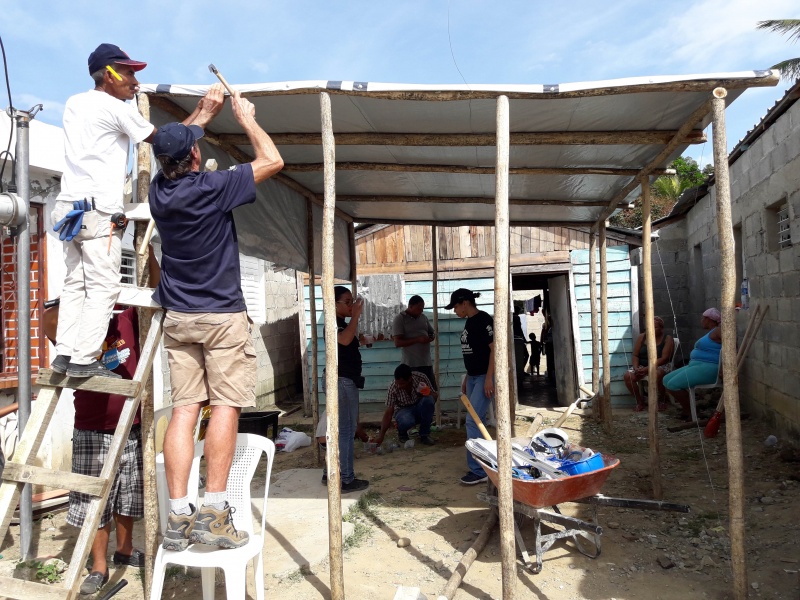 Yanira and her family were provided with a ShelterKit, containing the materials needed to repair damaged structures and create emergency shelter, such as tarpaulins, tools, and fixings.
ShelterBox and a team of local community members used the kit to build a temporary shelter from scratch in front of Yanira's house.
Yanira and her family will stay in this until they find a house further from the river. The team built the temporary shelter for Yanira's family as a way of exploring, with the community, how the ShelterKit tools and materials could be used in a way that suited the needs of the community.
ShelterBox support in action
---
Over 7,500 people received the tools and shelter they needed to rebuild their lives!
Customized ShelterBoxes and ShelterKits included tents, solar lights, water purification and carriers, and tarpaulins to meet families needs and help them start rebuilding right away. For families who have lost everything the support you provide is life changing.
I feel better. I feel safer and more comfortable than what we had before. In the other house, we were too close to the river. I feel afraid of that.
Your continued support can help prepare for the upcoming hurricane season.
[InlineButton link="http://www.shelterboxcanada.org/donate-now-wp/" title="Donate Today"]