LEAVING EVERYTHING BEHIND
---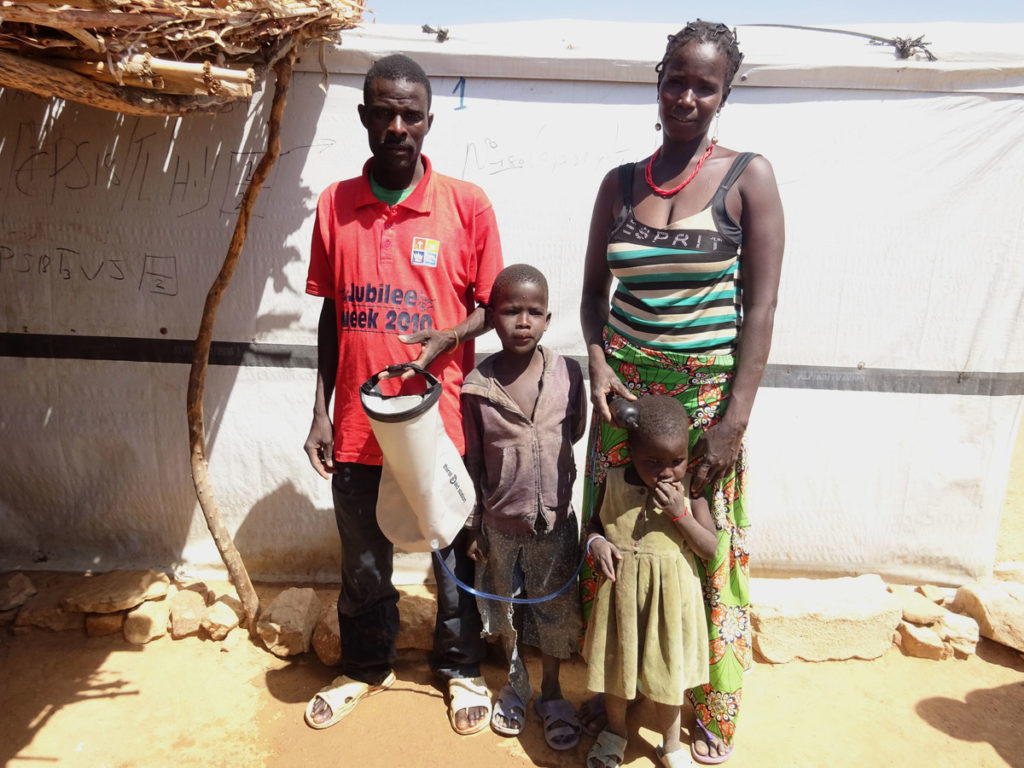 Tshamaya was born in Nigeria and lived there with his family until Boko Haram attacked their village in 2012.
Hundreds of people lost their lives in the attacks, and those who survived fled the village, leaving all their belongings behind.  Tshamaya was forced to flee with his family and make the terrifying journey to Cameroon to find safety.
His family arrived in Minawao camp with nothing and had no privacy or space of their own. Their life at the camp was not easy, especially in the transit centre where many families go when they first arrive.
"I had never imagined that we would survive in such an environment where you have nothing, can do nothing, and have no space of your own."
Like many other refugees, finding water is a daily struggle for Tshamaya and his family.
The family has made Minawao camp their home and still lives there today, but their struggles are not over. There is no access to water near the camp, and families must travel long distances to fetch water from the same water source.
Since their arrival in the camp, Tshmaya's entire family have suffered from severe stomach aches, especially his children.
Despite the measures they try to apply in order to filter water, he said it's not effective to have safe drinking water.
We are used to fetching water from an area where people do everything. They wash their clothes, their dishes, and even have their bath in the same water. So the water that we fetch and drink or cook with is dirty. But we don't have any choice, if not we will all die because of thirst.
After receiving a water filter and training on its use from ShelterBox, Tshamaya and his family stopped feeling the pains that they had before.
He understood that with the filter, they now drink good quality water. "Since we started using the filter that we received, nobody complained again of stomachache," he said.
Tshamaya hopes for better things to be done to improve their access to clean water, but for the moment he is very happy with the filter that they received. They no longer have to take medicine for their stomach aches and their pains are a thing of the past.
This is how your support helps families around the world. Thank you for helping ensure families have access to clean, safe drinking water and can begin to rebuild their lives free of illness and disease. Your support helps families on their journey to recovery after disaster and conflict.
This filter is the best item we have received so far. It is easy to use and spares us from stomach ache. I am very grateful towards ShelterBox.