DESTRUCTION IN MINDANAO, PHILIPPINES
---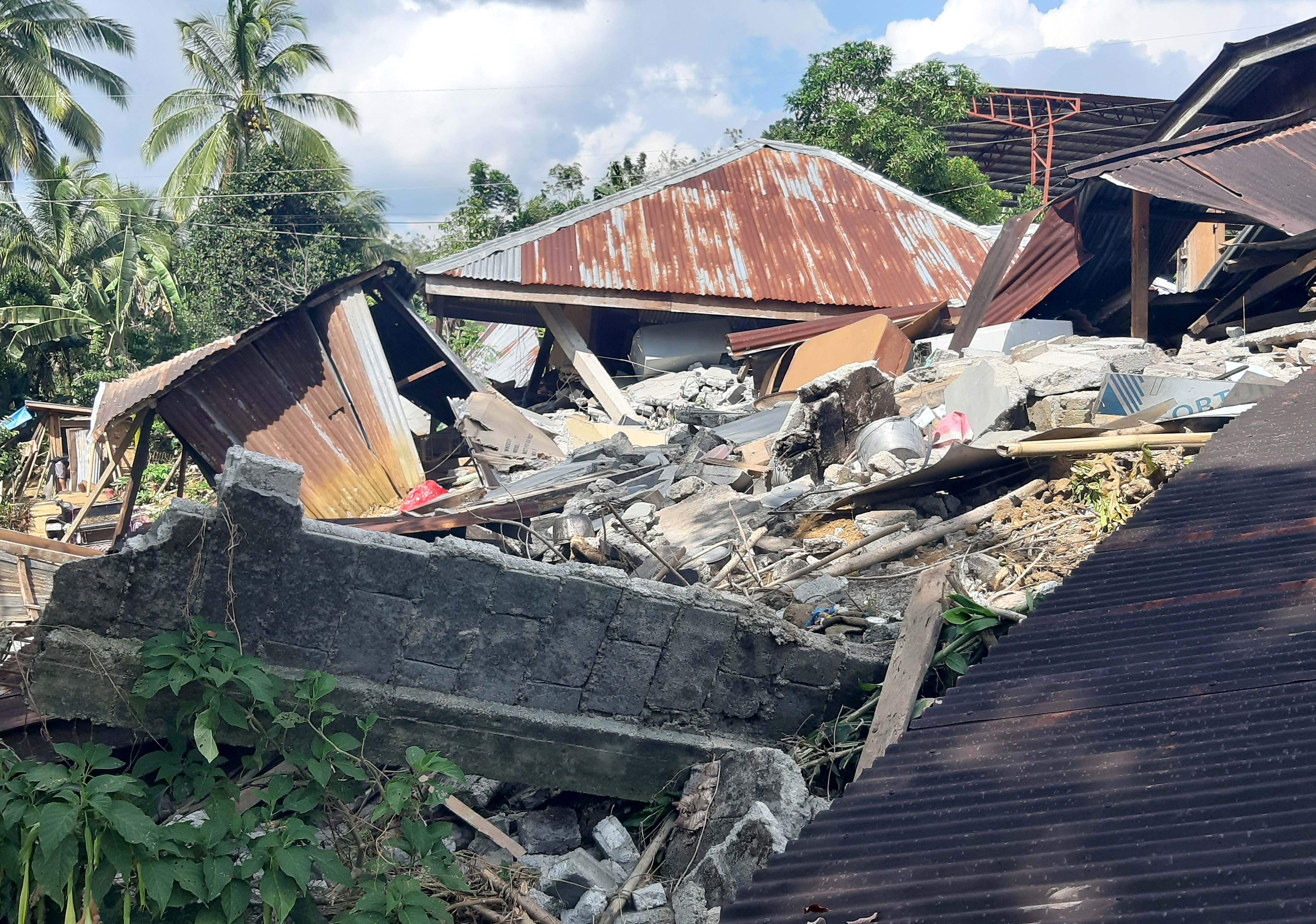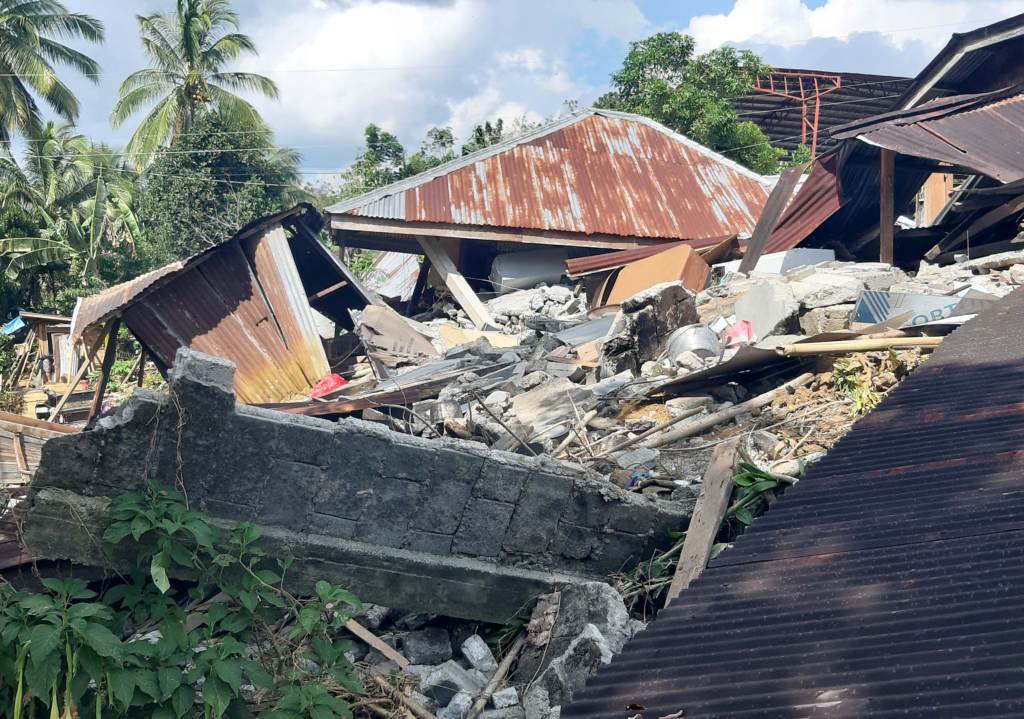 In October 2019, three powerful earthquakes shook Mindanao Island, damaging homes and destroying whole buildings.
Thousands of people were forced to leave their homes, staying in evacuation centres and host homes. Families who had been hit the hardest stayed in makeshift shelters and were not expected to return home for up to six months.
31-year-old Jeany, along with her husband and son Mickel, was forced to leave her home when the earthquakes hit.
She told the team, when the first earthquake hit, she was at home with her husband watching the television. The shaking started and the electricity went off. Jeany and her husband held each other and prayed. After the first one, the only things that damaged were plates and other fragile items that fell to the floor.
The second earthquake happened when her son was at school. This time, the force from the shaking caused cracks in the walls of her home. "All I could do was hide under the table and pray," she said.
It was the third earthquake that caused her already delicate home to crumble. At the time, Jeany was home alone in her bedroom. She explained how a crack developed in the floor and the foundation poles started to move. "The shaking made me feel dizzy, so I just lay on my bed and prayed. It was 30 minutes before my husband was able to return from the farm and check on me," said Jeany. Once he knew she was safe, her husband then ran straight to the school to collect their son. A lot of the school was damaged.
After the third earthquake they had no home as the area they were living in was deemed unsafe to return to.
They had to live in a local evacuation centre that was set up immediately. There they shared a tent with three other families.
Sadly, at the time of the earthquakes, Jeany was pregnant and suffered a miscarriage. She believes it was down to the stress of the situation.
Her husband had to stop working for a month as their farm was also unsafe to work on. "After a week we were told we could visit our damaged home to repair it, but we could not live in it," said Jeany.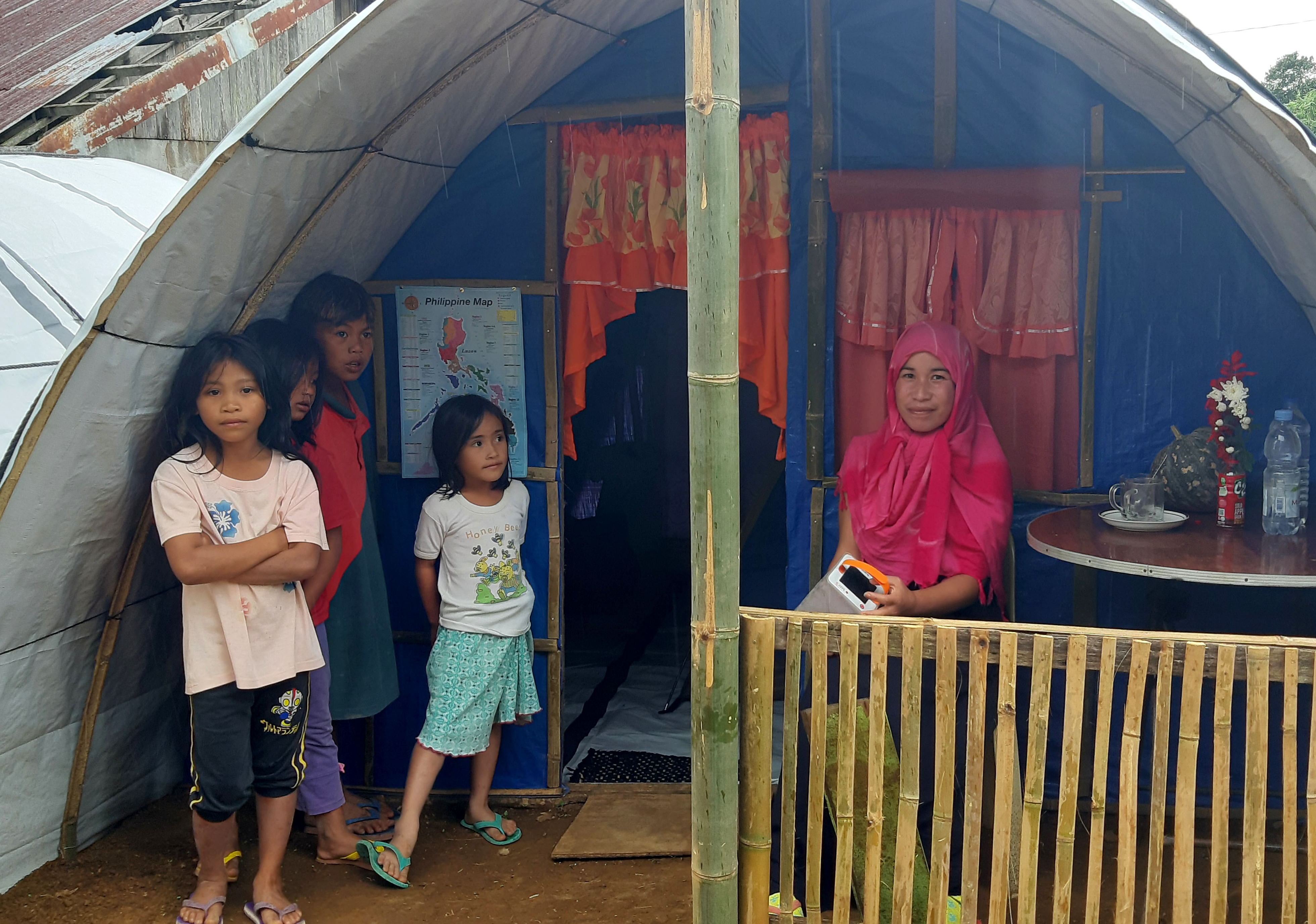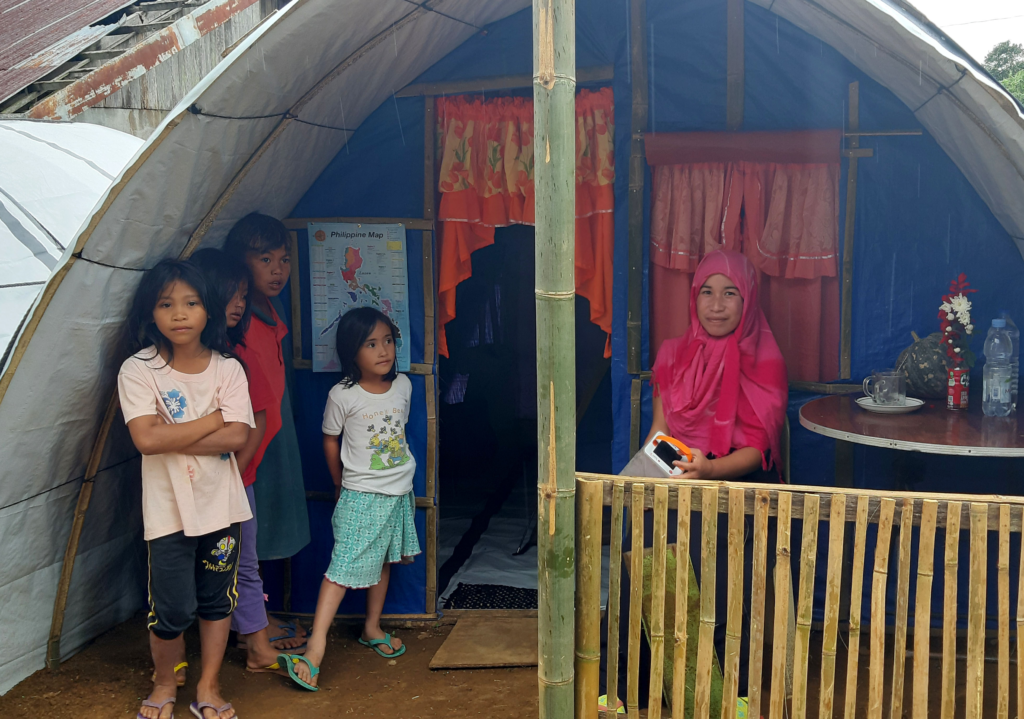 THE JOURNEY OF SELF-RECOVERY
---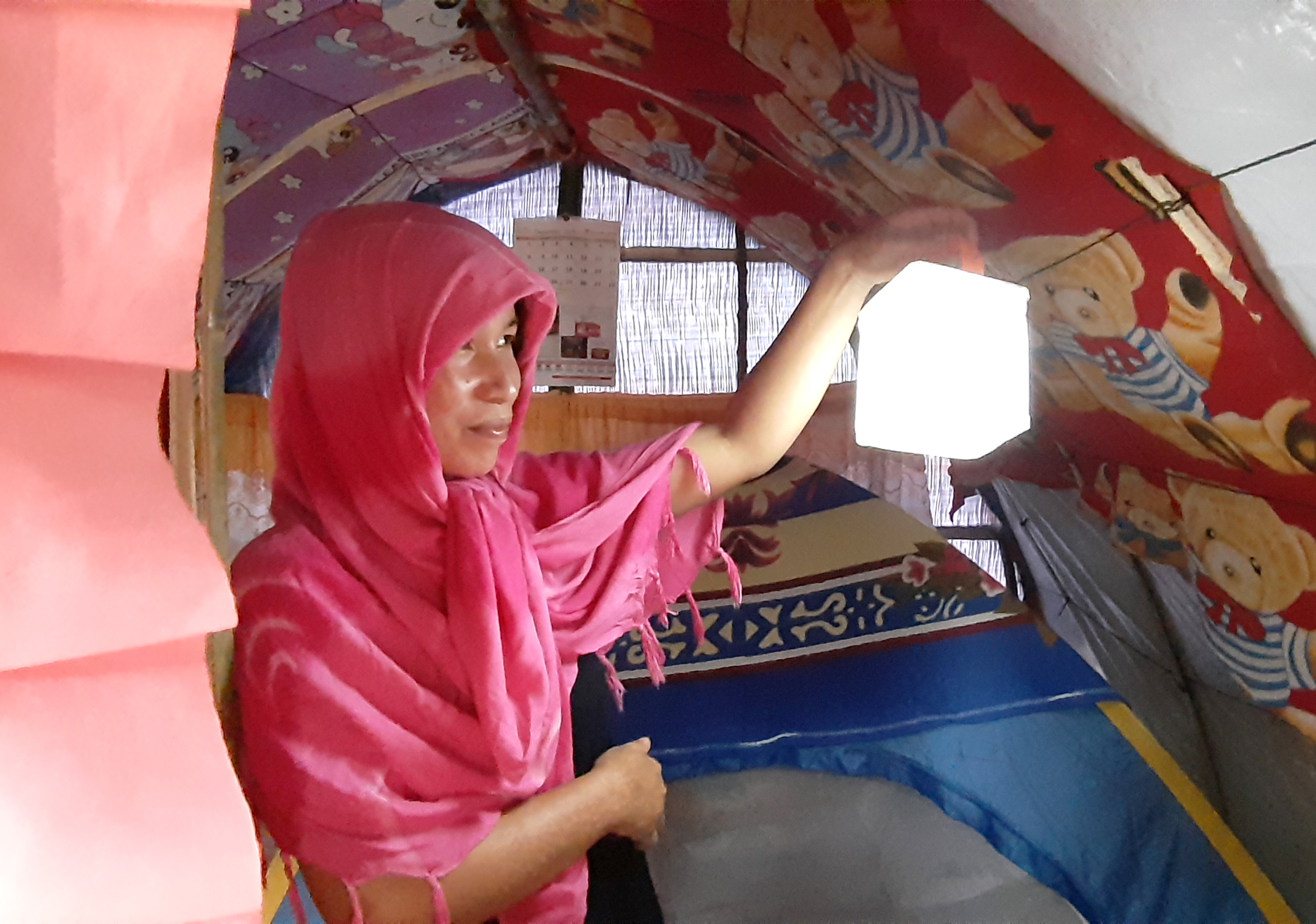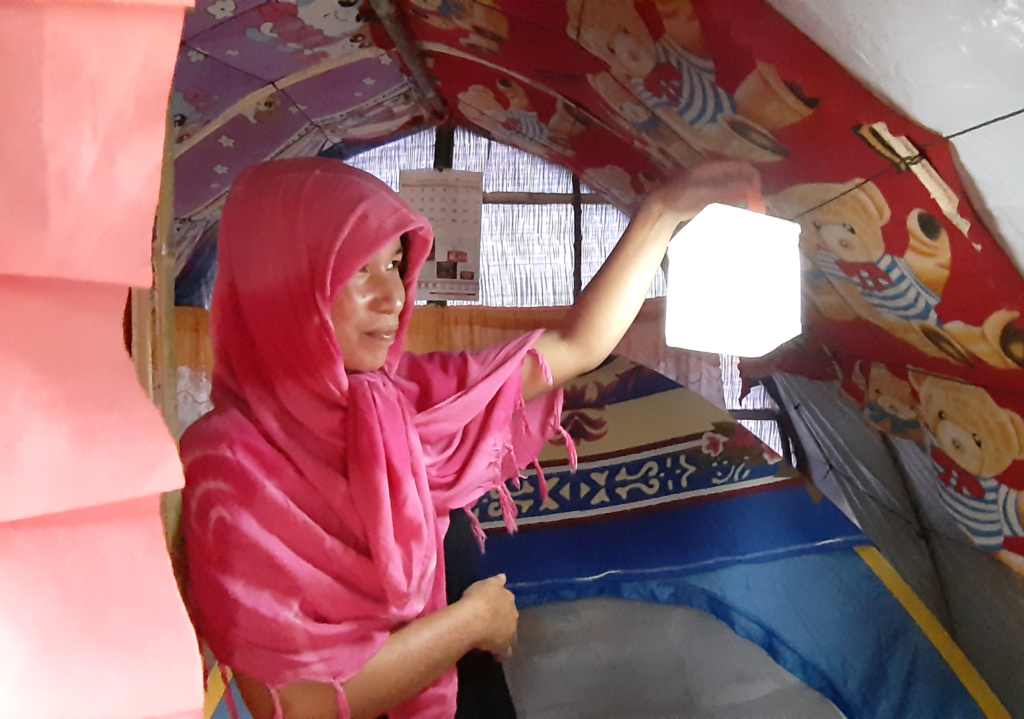 The family was given a ShelterKit, which included two tarpaulins, tools, solar lights and mosquito nets. They used the tarpaulin and tools to build a temporary shelter to live in.
"It took us three days to build, but we now have a comfortable home to live in near to our damaged home, which is a short walk away, so we can repair it easily. We feel safer from the rain and wind and are definitely more comfortable than we were in the tents in the evacuation centre. I feel safer as I know when we are in this new home nothing will fall on us if an earthquake hits us again," she explained.
Jeany's husband used all the tools to build their home – an extremely well-built shelter. She told the team that he had building skills already but he had never used tarpaulins in this way, so he found the training ShelterBox provided really helpful.
Jeany and her family are looking forward to rebuilding their original home, which they think will still take a few more months. They are so grateful to have this temporary home to live until it is finished.
Since receiving the ShelterBox aid items the community has become closer as we have all helped each other build these temporary homes.