Crises often hit women's livelihoods hardest, in part because they tend to work in informal sectors more.
Before the earthquake and 20ft tsunami swept away her village in Indonesia, Fatnizar was a seamstress. Working out of her home, she had been in business for two years.
When the tsunami waves crashed onto their shores, Fatnizar lost her home as well as her business.
Her family was forced to relocate, and along with 120 other families they moved to a field across from a local school.
Fatnizar's family had to share space under one large tarpaulin along with 15 other families.
There was not a lot of space and no privacy in this newly formed community.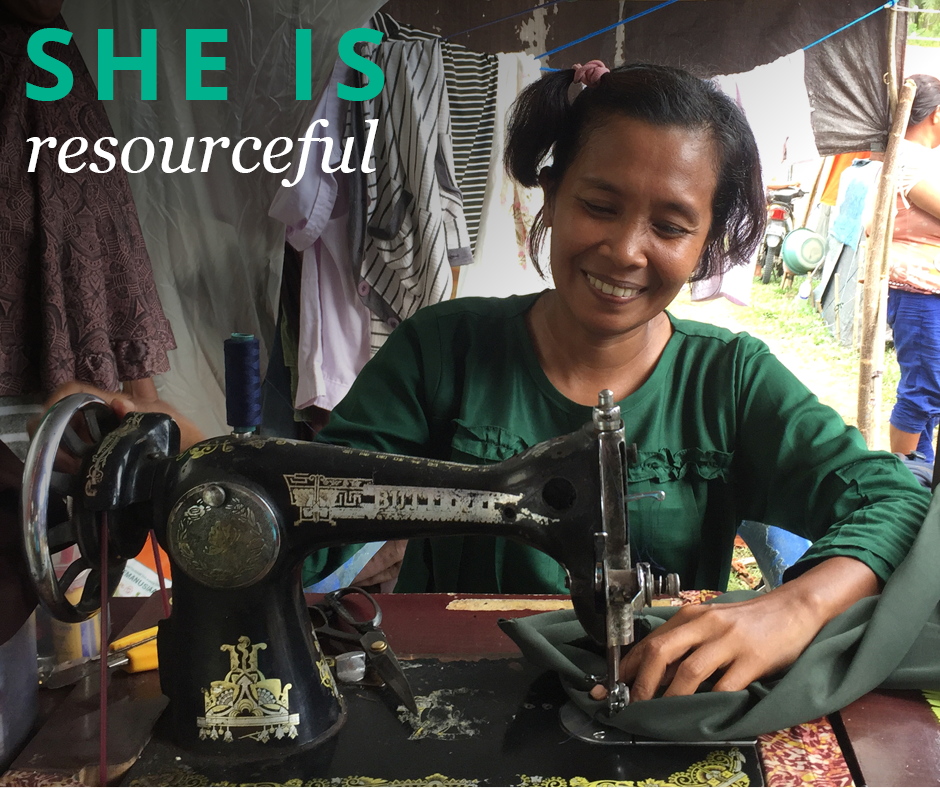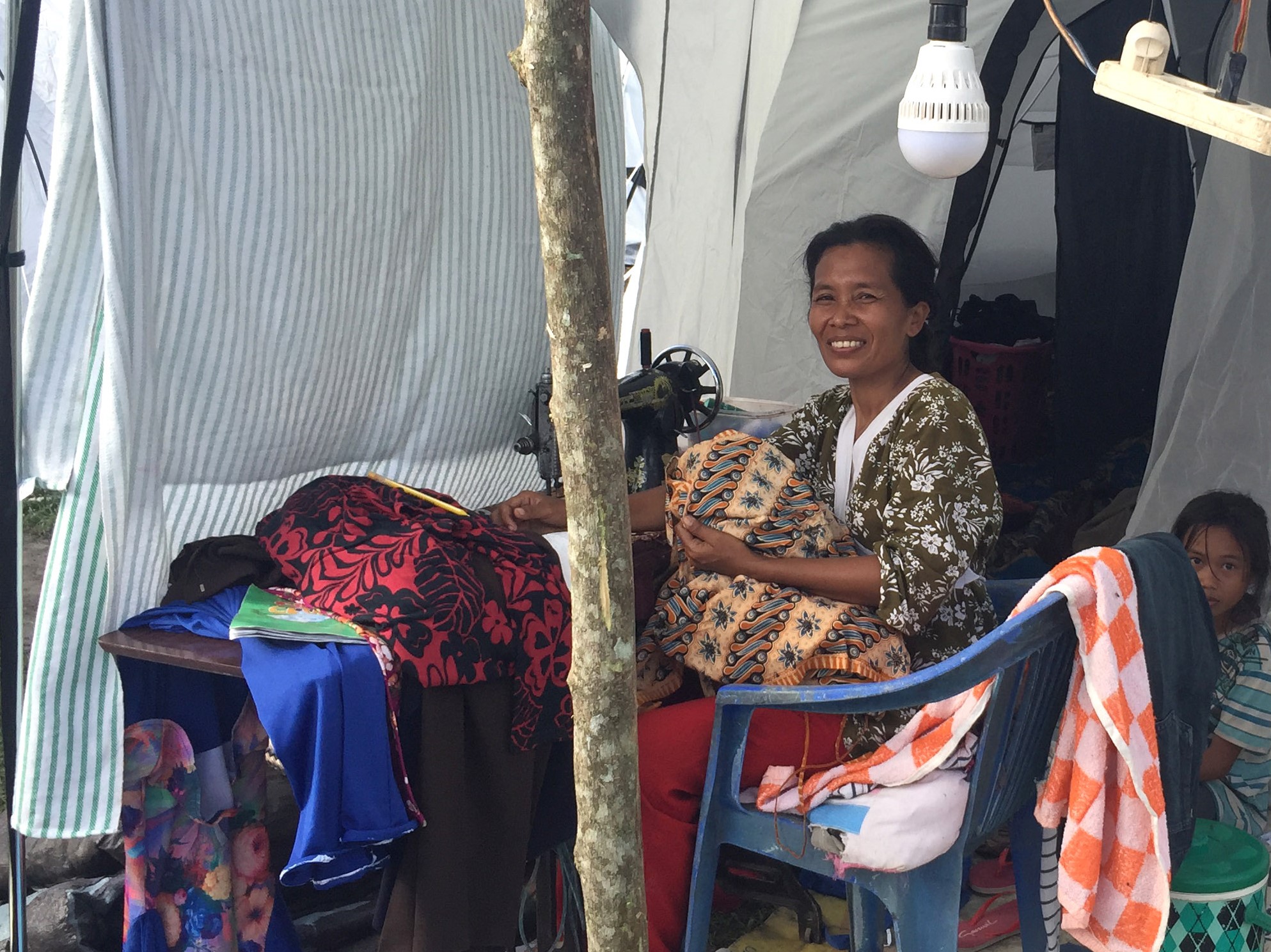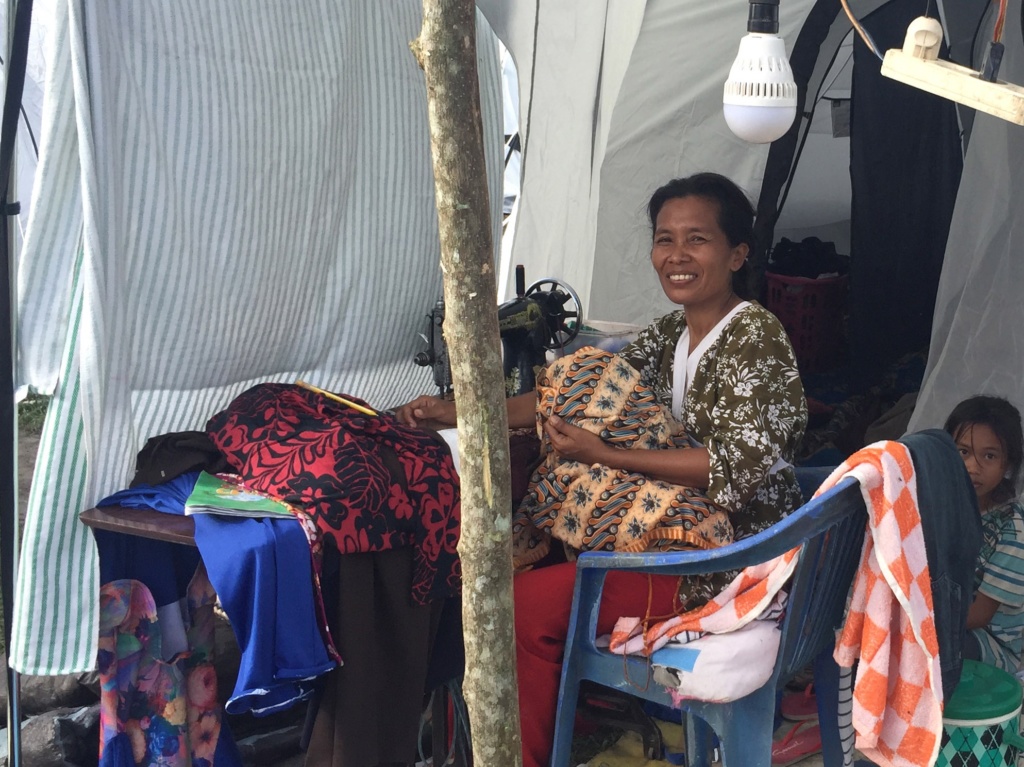 Along with 150 families, Fatnizar received ShelterBox aid and was provided with a family tent, mosquito nets, water filters and carriers.
Now, with her ShelterBox tent, Fatnizar has the opportunity to get back to work. Under the awning of her tent, she can be seen smiling, sewing, and resuming her livelihood.
The tent not only provided a more private and secure space for her family, but it has allowed Fatnizar to return to normal and begin working again.
Read more stories from inspiring women around the world.
ShelterBox aid reached 620 families in Indonesia following the tsunami and another 674 families earlier in the year following a series of massive earthquakes in Lombok.
By providing immediate emergency aid, women and their families can start rebuilding their homes and lives for the future.
A sturdy tent to protect her loved ones from harsh weathers. A mosquito net to protect them from disease. A water filter to ensure no one is without something safe to drink.