This series will take you on the journey of a refugee – from the decision to leave, the journey to safety, arriving at camp, and starting life over again. Everyone's story is different and this journey is told from the perspective of 5 different families, all now living in Minawao camp Cameroon.
  Part One: Leaving Home       Part Two: The Journey     Part Three: Arriving
Adjusting to life away from home is a profound challenge, even for families that are able to receive the resources they need.
Being separated from other family members, leaving your village, your home, and everything you once knew has a huge emotional impact. And being in a crowded refugee camp with limited resources adds another layer of stress to an already difficult situation.
Modu and her children received a ShelterBox tent after spending some time in the transit centres at Minawao Camp.
Since then, life has become so much better. I miss my husband, but I feel highly relieved. We finally have some privacy in our own home.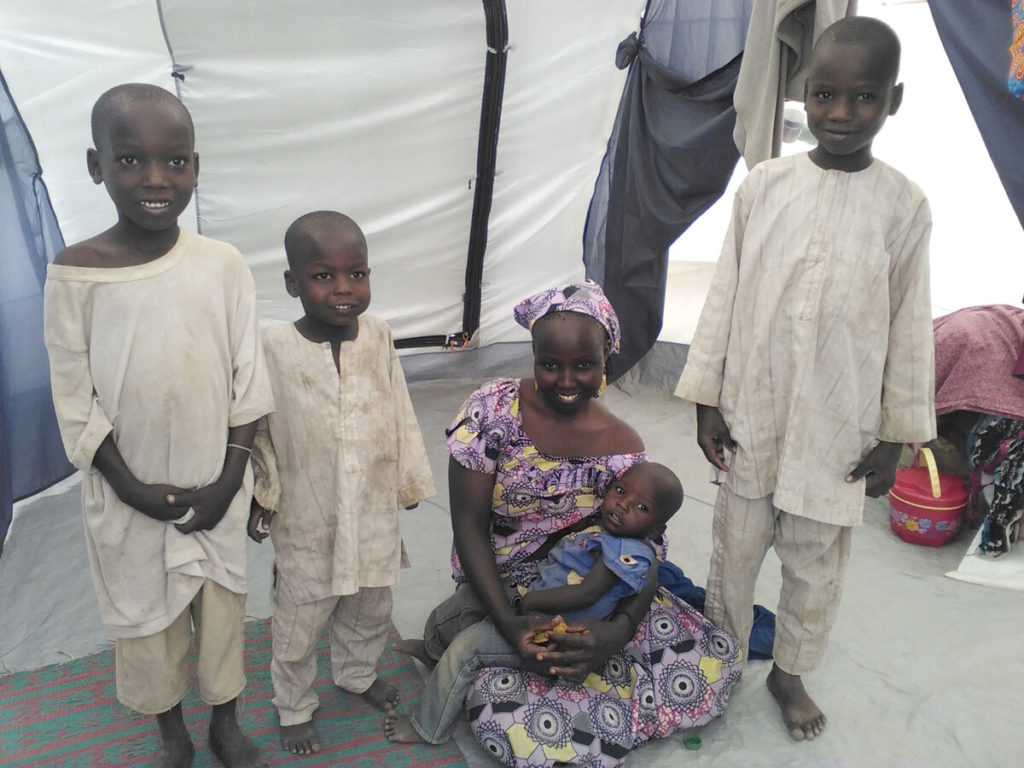 Modu explained that the tent gives her family space to talk in private, something she used to have in the past.
The family also received a kitchen set, mosquito nets, solar lights, water carriers and water filters, blankets, and ground mats.
This tent and the other items we have been given have made my life so much better. I can sleep at night and stay with my family peacefully.
Want More? Sign Up To Our Newsletter For Exclusive Content
---