Already a Widow
---
Yazida is an eighteen-year-old Rohingya refugee.
After her husband was brutally murdered during sectarian attacks in her Myanmar village, Yazida travelled with her two-year-old daughter, Fatima, to a refugee camp in Bangladesh.
Speaking about the day she left Yazida said:
'They came in and started firing at us. They killed the men and raped many women, so we fled from our country. They stole all of our possessions, our money, our ornaments, even our clothes.'
Surrounded by Darkness
---
You can't imagine the pain and fear Yazida must have felt when she saw her life being destroyed right before her eyes.
Or the uncertainty she feels not knowing what she should do next:
'I am struggling with my current position, now that I have lost my husband I feel insecurity for the future.'
At ShelterBox, we're determined to help mothers so they can recover from conflict and disaster. And we know it's the small stuff that can make a huge difference.
Brighten the Path
---
At refugee camps, mothers like Yazida have to walk – sometimes for miles in unsafe areas – to collect materials like firewood and water.
At night, these walks can be terrifying – especially considering 9 out of 10 refugees have no access to light and they have to do it in complete darkness.
Statistically, women are 20% less likely to be assaulted when they are carrying a light.
This Mother's Day, you can brighten the path of a suffering mother with the comfort and security of light.
Your donation of $158 could help provide a mother with two solar lights and a water purification kit.
This would enable them to safely filter and transport 20 litres of water for their family.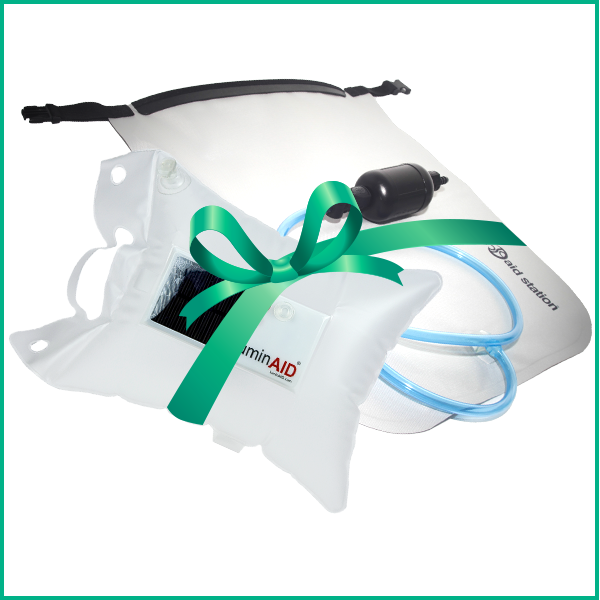 Send your Mother's Day gift to help suffering mothers like Yazida today.