WHAT HAPPENED IN TÜRKİYE AND SYRIA?
---
Powerful earthquakes have ravaged southern Türkiye (formerly Turkey) and northern Syria, killing more than 40,000 people and flattening 20,000 buildings.
Homes have been destroyed or left unsafe and people have been sleeping in the open. Around 23 million people could be affected across the two countries.
To make matters worse, freezing temperatures are presenting an immediate risk to life for people who are too afraid to return home or have no home to go back to.
In northwest Syria many buildings were already damaged by years of civil war, and that's where some of the worst damage has been reported.
With 3 million people already displaced by the war, Syria is at breaking point. Families are facing harsh living conditions, freezing temperatures and diseases like cholera. They have faced the destruction of war, only to be hit again by these events.
WHAT IS SHELTERBOX DOING?
---
ShelterBox aid has arrived in Türkiye. Tents have arrived in country on a free flight from Turkish Airlines. We're also providing thousands of blankets and other vital items like mattresses, stoves, and lighting.
Teams are in country working very closely with Rotary partners to get aid to those who need us most. Shelter remains the priority.
This is a hugely complex humanitarian response but we are determined to overcome every hurdle to make sure people get the help they need.
Please donate today. Your support will provide emergency shelter for families affected by disasters around the world.

Our teams are working around the clock to move aid into affected regions of Türkiye. This will be one of the most challenging humanitarian responses the international community have faced in the last decade. The numbers of people directly affect are shocking – behind every statistic are people who need our help.
– Alice Jefferson Head of Emergency Response.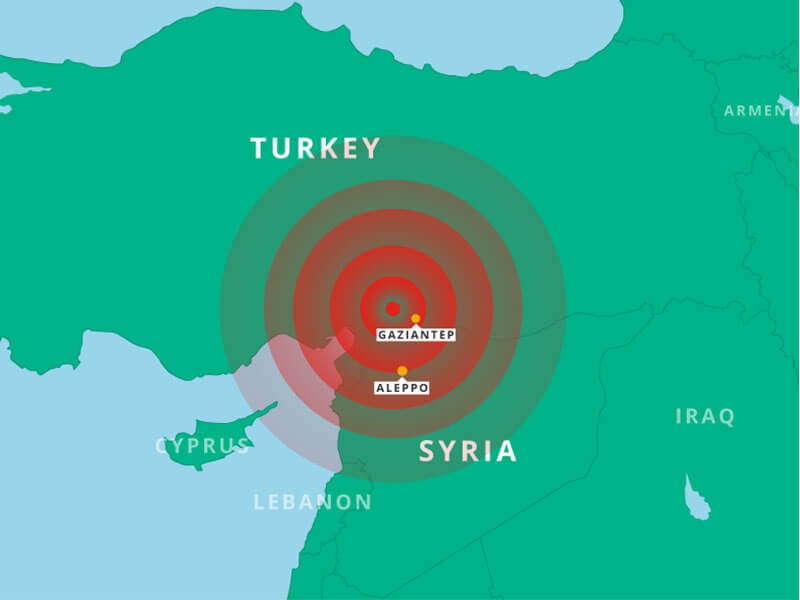 Donate Now
---
Shelter save lives, and so does your support. Please donate today to help vulnerable families affected by disaster.
Your support will contribute to our Türkiye (Turkey) Earthquakes response as part of our General Fund. We believe that the best way for us to be impactful is by staying flexible, and it is essential that we have funds available to support those affected by disasters around the world.
Please note: We are not able to accept Amex donations. We're sorry for any inconvenience.
If you're having trouble making a donation, please contact us at [email protected] or by calling 647-352-1930. Thank you!
Your Impact Around the World
---
At ShelterBox, we are impatient to see a world where no one is left without shelter after disaster.
Your support ensures we can provide emergency shelter and essential supplies to families around the world after disaster and conflict, enabling them to recover and rebuild.
With over 20 years of experience as a global organization, we are experts in emergency shelter after disaster. We often work in places that others don't, making sure that we reach families who need support to take the next step in resuming their livelihoods.
From Cameroon to Paraguay, all the way to the Philippines and the Caribbean, we have provided shelter to over 2.5 million people so far. Your support has made this possible.