Cyclone Idai has torn through Mozambique, Malawi and Zimbabwe, destroying homes and livelhoods.
According to the UN, this devastating cyclone may be the worst ever disaster to hit the southern hemisphere.
Thousands of families urgently need shelter and support.
ShelterBox is responding. A team is on its way to Malawi where we are working with local Rotary contacts and partners to see how we can support some of the hardest hit areas that will not otherwise receive aid.
ShelterBox is closely monitoring the situation across all four affected countries to see how we can best help.
ShelterBox works to understand each communities needs, and provide exactly what they need to self recover.
In this situation items like ShelterKits can quickly provide shelter, water purification is important as drinking water sources are contaminated and mosquito nets can help prevent malaria and other vector-borne diseases.
Your support today will ensure families receive the aid they need to recover from devastating and destructive disasters.
ABOUT CYCLONE IDAI
---
Cyclone Idai made landfall on 14 March, bringing winds of over 160 km/hr and heavy rains.
Downpours have been affecting the region for weeks, causing severe floods since the beginning of March. This comes after a period of severe drought, making the conditions worse. Cyclone Idai dropped another 2 feet of rain when it hit.
As lines of communication are cut and many areas are still heavily flooded, a picture of the number of people affected is still emerging.
Estimates are that 1.7 million people were in the path of the storm and at least 125,000 have been forced from their homes in Malawi alone.
We're also watching other weather systems building in the region, which could cause further damage.
Your donation today will help save lives and enable families to recover and rebuild stronger.
---
Please note: To be as effective as possible we do not accept donations to specific disasters. 
Your Impact on the Ground
---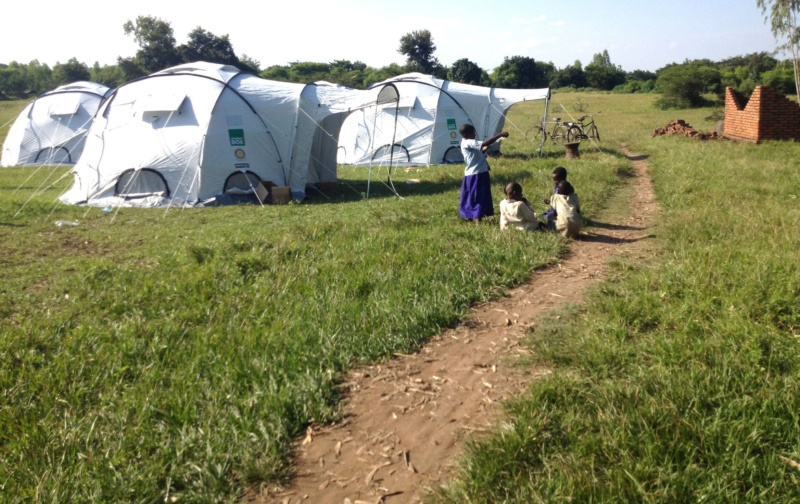 Right now, there are tens of thousands of families in Malawi who desperately need support to recover. 
We have previously responded to floods in southern Malawi in 2015, where we worked closely with local Rotary clubs to support families that lost so much.
With your support, we helped families like Enoch and Mary's rebuild their lives after the floods. With the security of the sturdy ShelterBox tent to protect them from the elements, Mary was able to start looking to the future.
Read their incredible story here.