LATEST FROM THE BAHAMAS
---
On September 1st, category 5 Hurricane Dorian devastated the islands of Abaco and Grand Bahamas. ShelterBox response teams have been in The Bahamas since September 6th working closely with local and international humanitarian organizations, the government, Rotary and the private sector.
Our teams have conducted exhaustive research, in person, both independently and alongside International Organization for Migration and the Red Cross. The teams visited the Abaco Islands in order to understand the needs of people who might require our support.
Families have been evacuated from the affected islands and are being sheltered in government run shelters, or in other accommodation. This means that they have a safe, dry and warm place to recover from the shock of recent events. The immediate priorities for these families are food, water and healthcare.
Due to the fact that there is a lot of debris and hazardous waste, no electricity and difficulty accessing clean water, food and supplies, these families may not be able to return to their home sites for a long time.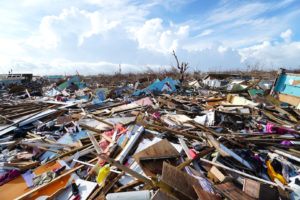 WHAT SHELTERBOX IS DOING
---
Given the fact that families have been evacuated and have temporary shelter, and will not be able to return to the affected islands for a long time, our teams have determined there is not currently a need for ShelterBox aid.
Therefore, our team will be leaving The Bahamas this week, but will stay in close contact with Rotary, the Government and other organizations.
We are ready to return should the situation change and if we can play a role in future plans as the recovery process continues.
At ShelterBox we always strive to do the right thing to help families and to be responsible to donors. We are focused on providing emergency shelter that gives families the ability to recover. By first knowing exactly who needs support before we provide aid, we ensure our resources are used in the most responsible way possible.
ShelterBox is currently providing aid in seven countries around the world. Donations to ShelterBox ensure that whenever and wherever disaster strikes, ShelterBox can be there to understand how best to support communities and, when required, provided the emergency shelter and aid items they need to self-recover.
HOW DOES SHELTERBOX HELP HURRICANE-STRICKEN COMMUNITIES?
---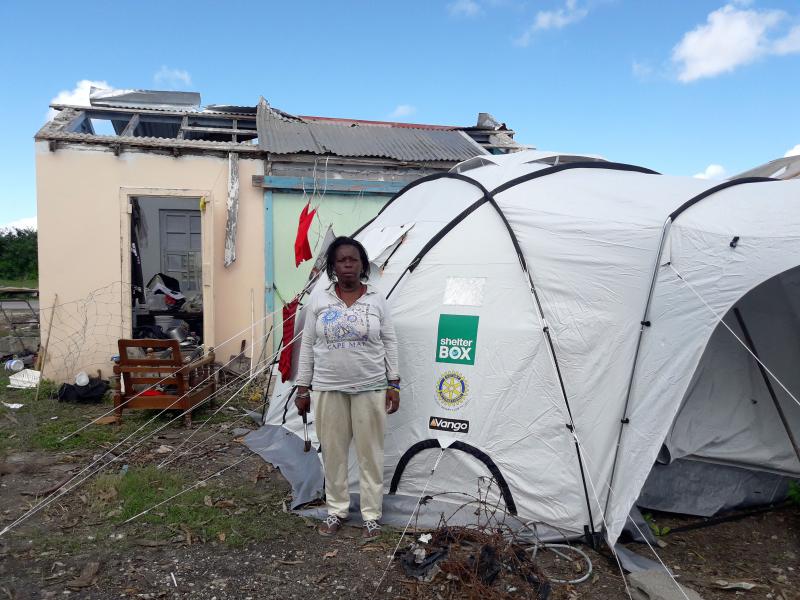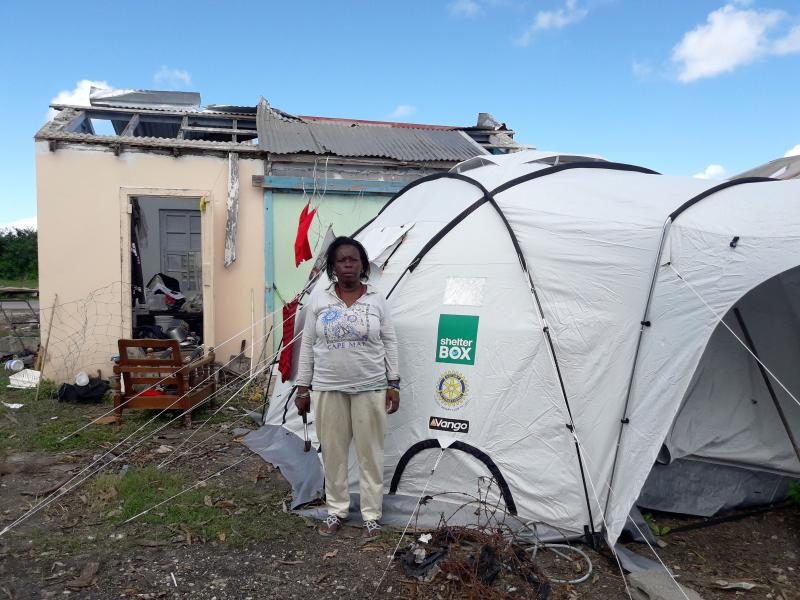 Dealing with the aftermath of a hurricane or typhoon can be very challenging. Whole communities can be destroyed, from people's homes to vital infrastructures such as roads, communication lines, power, and medical facilities.
Despite the challenges, we often respond to places that are hit by tropical storms. ShelterBox provides customized emergency shelter and aid items to help families self-recover after disaster or conflict.
By providing emergency shelter, people can have somewhere warm to stay and feel safe, which makes the process of recovery a whole lot easier.
It has made a big difference to have a tent. It protects me from the rain. I love my tent.
– Amy, Barbuda (Hurricane Maria)
LEARN MORE ABOUT HOW WE WORK
---