Activities to keep them busy
---
While schools are out and it's harder to find things to do with the kids, why not keep them entertained and learning with some activities from us at ShelterBox Canada! Below you will find activities that your family can do together along with some colouring pages and crafts to keep those hands busy.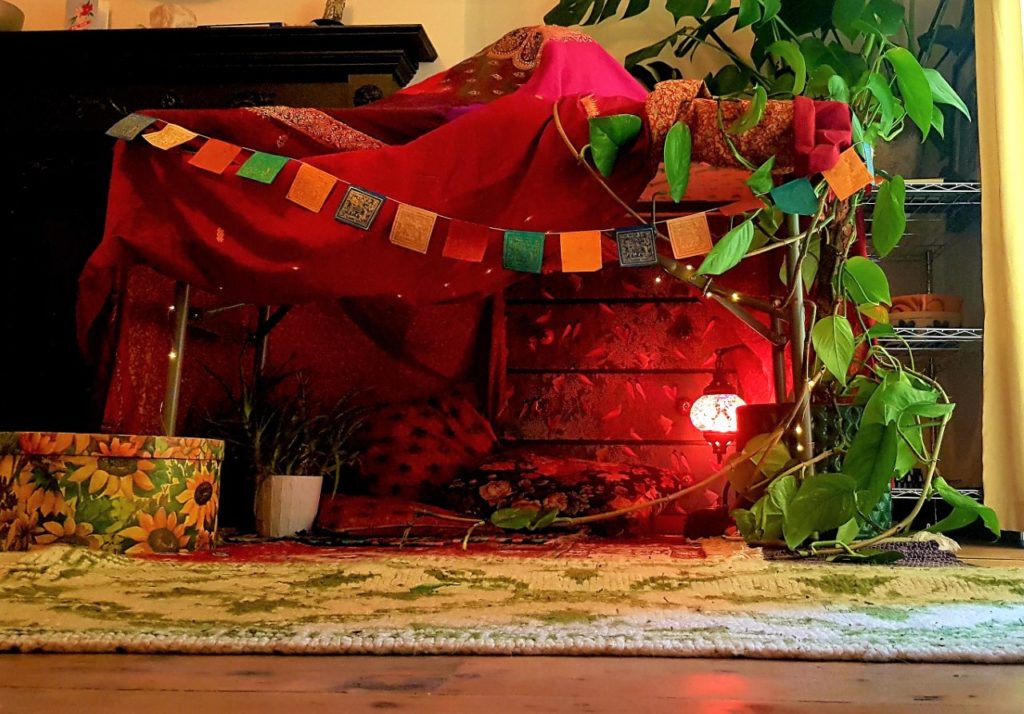 All over the world, families are having to come up with creative and fun ways to keep busy while remaining safely at home – families with children, restless adults, bored teenagers…
Should you feel the need for something constructive to do, you or the mini monsters in your life could become ShelterMakers! All you need to do is work together to build the perfect home hideaway and share it with us on social media!
Virtually Visit the Information Center
---


Since there is no travel at the moment, why not virtually visit our information center in Turo, UK. Here you can learn all about ShelterBox operations as if you were walking through yourself.
SUGGESTED AGES: 6-10
Jet Set around the world as your young people learn about international directions as they go on an international mission!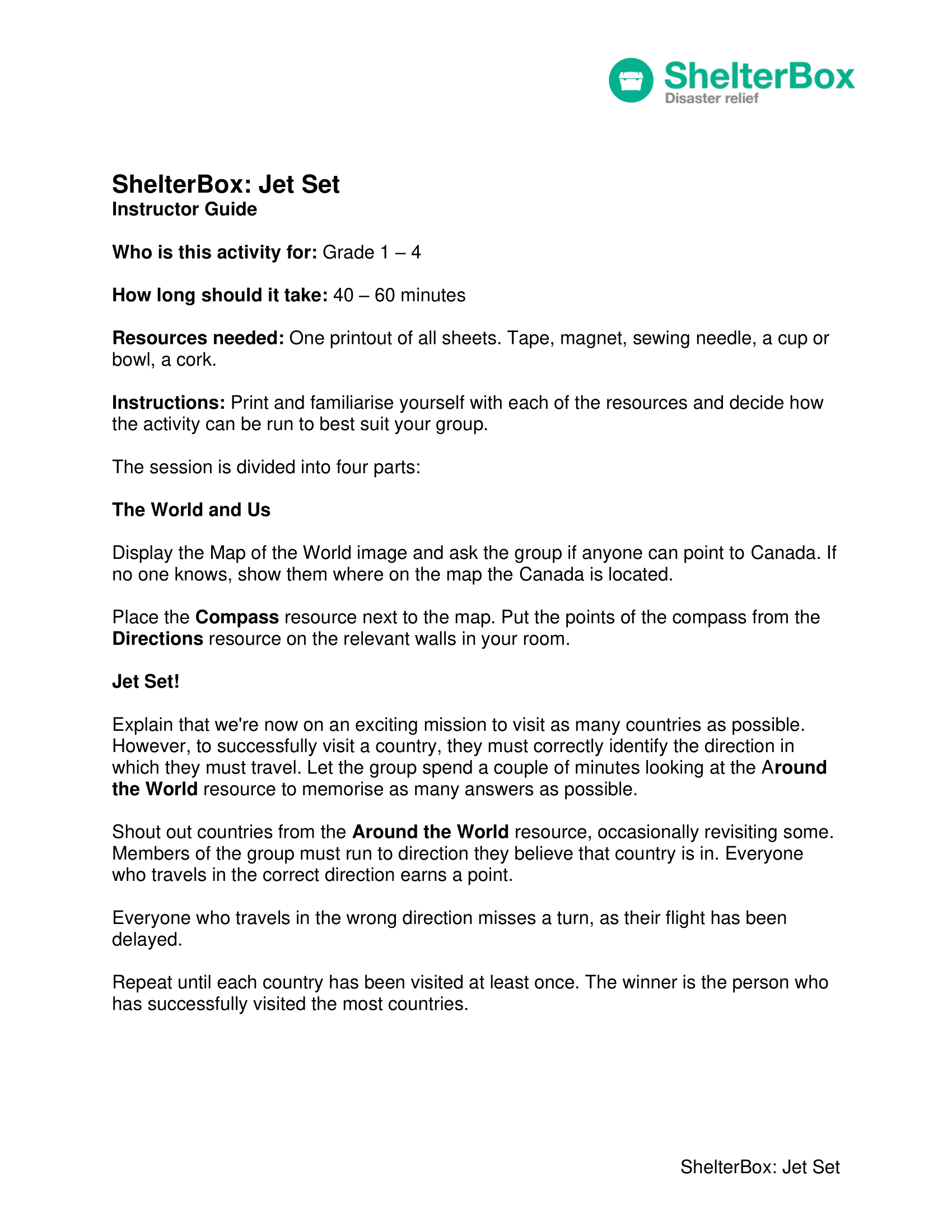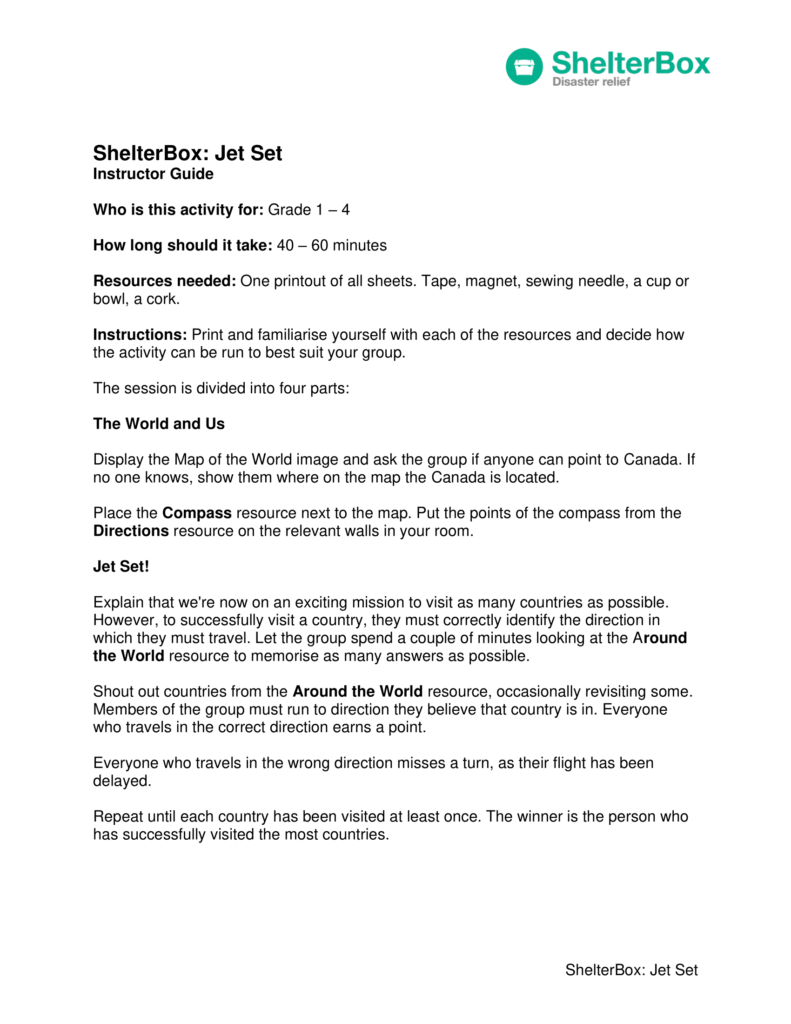 SUGGESTED AGES: 12-16
In this activity participants are encouraged to look over a map and discuss where the best location may be to set up a ShelterBox camp for people who have been made homeless by disaster.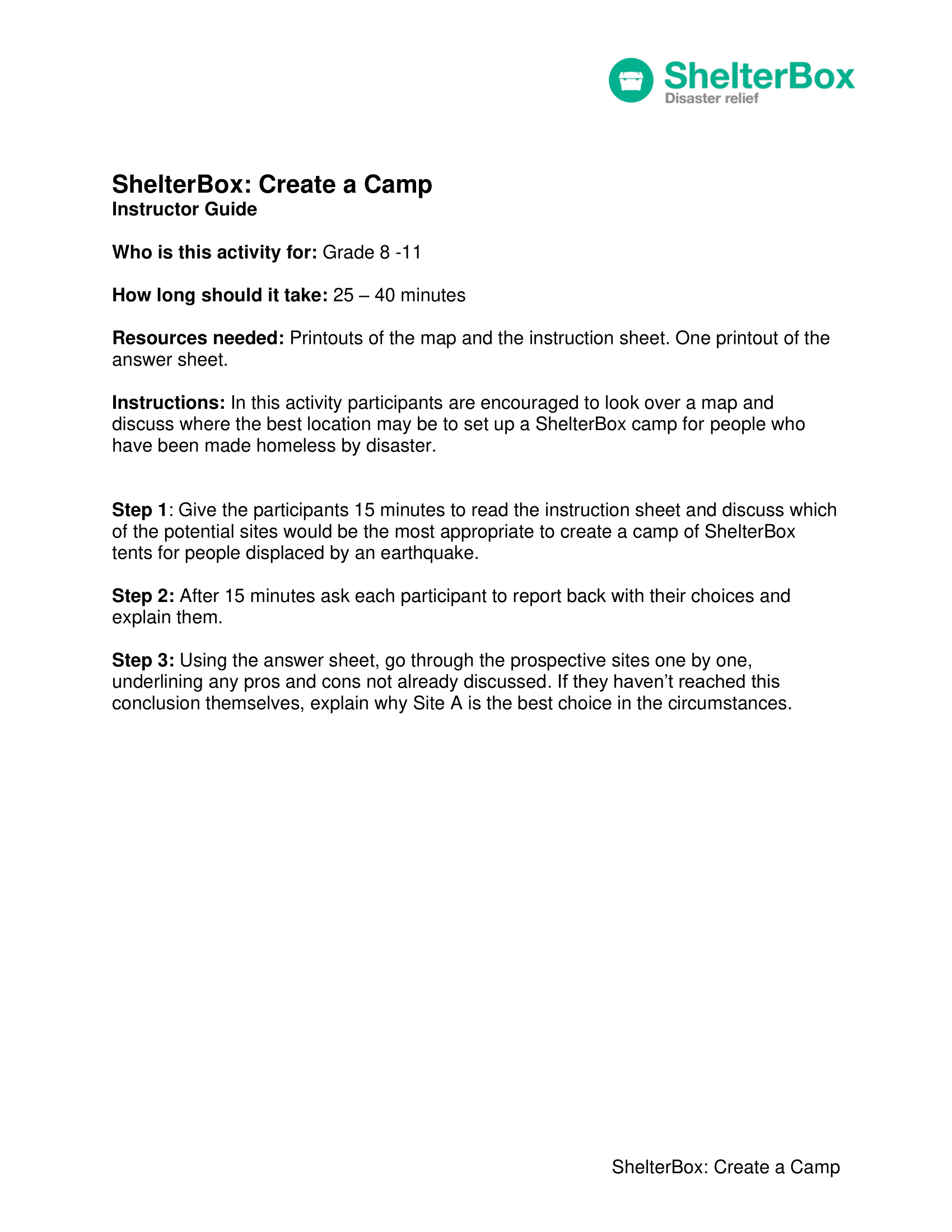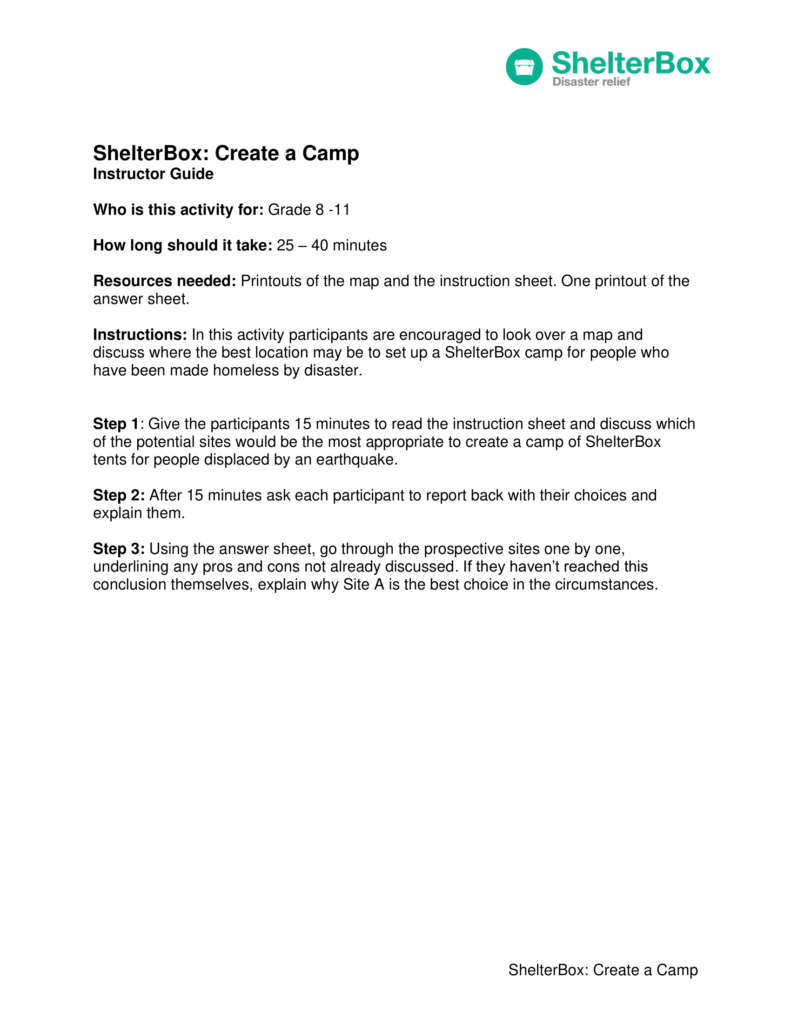 SUGGESTED AGES: 12-16
This activity is designed to encourage debate and empathy, leading a participant or group towards making a very difficult decision. It's a mock-up of the kind of situation a ShelterBox Response Team (SRT) volunteer could find themselves in – having to weigh up emotive issues and make judgements in the field.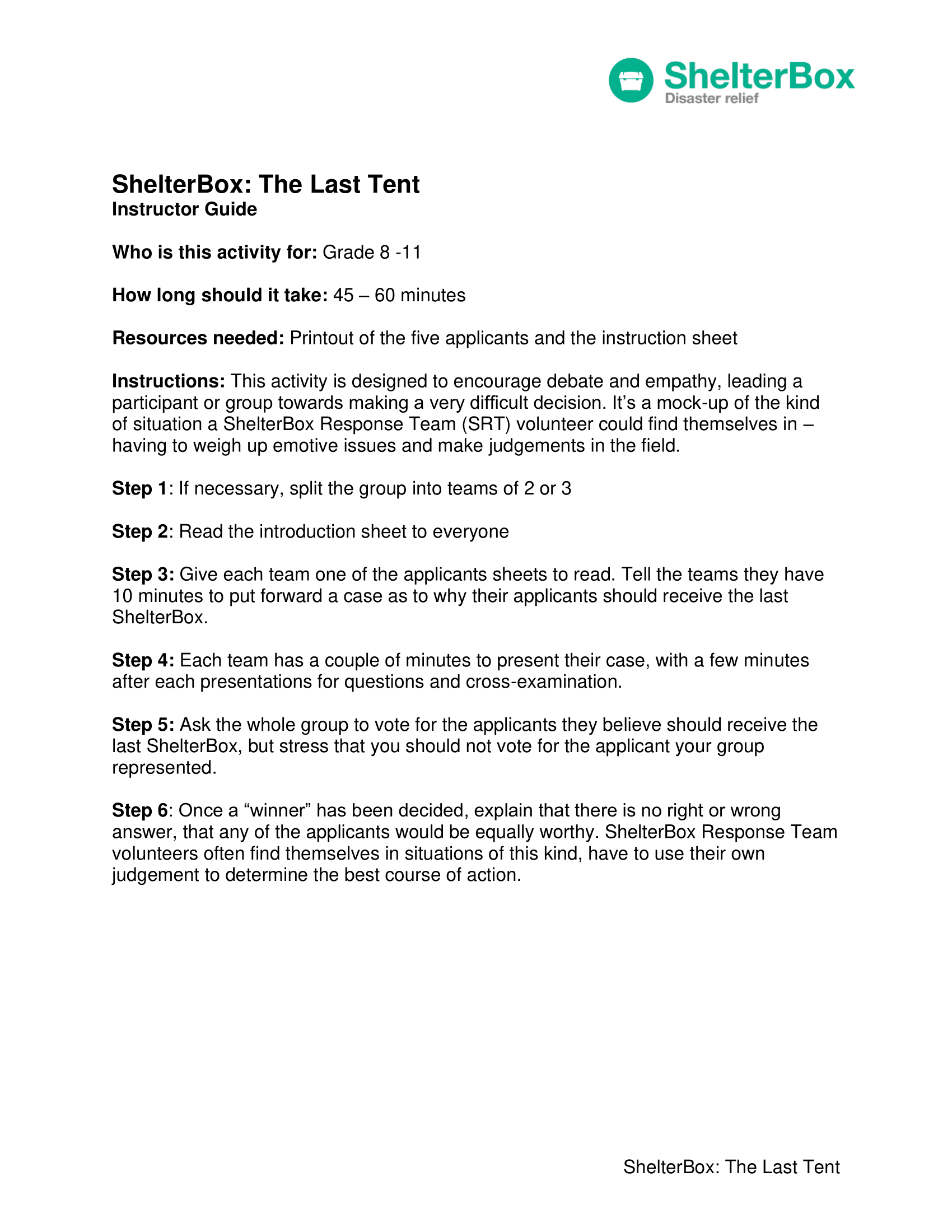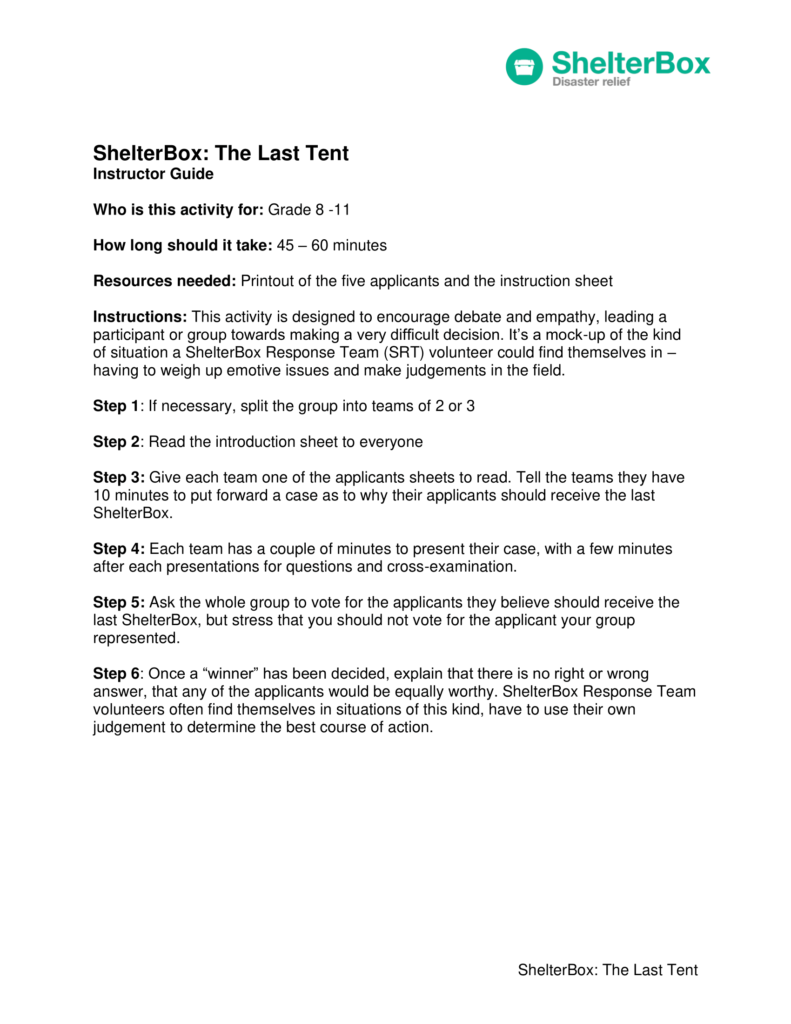 SOME ARTS AND CRAFTS
---
Print and build a ShelterBox or a Tent!
Youth Presentation
---
Spend a few minutes learning about disasters and how ShelterBox responds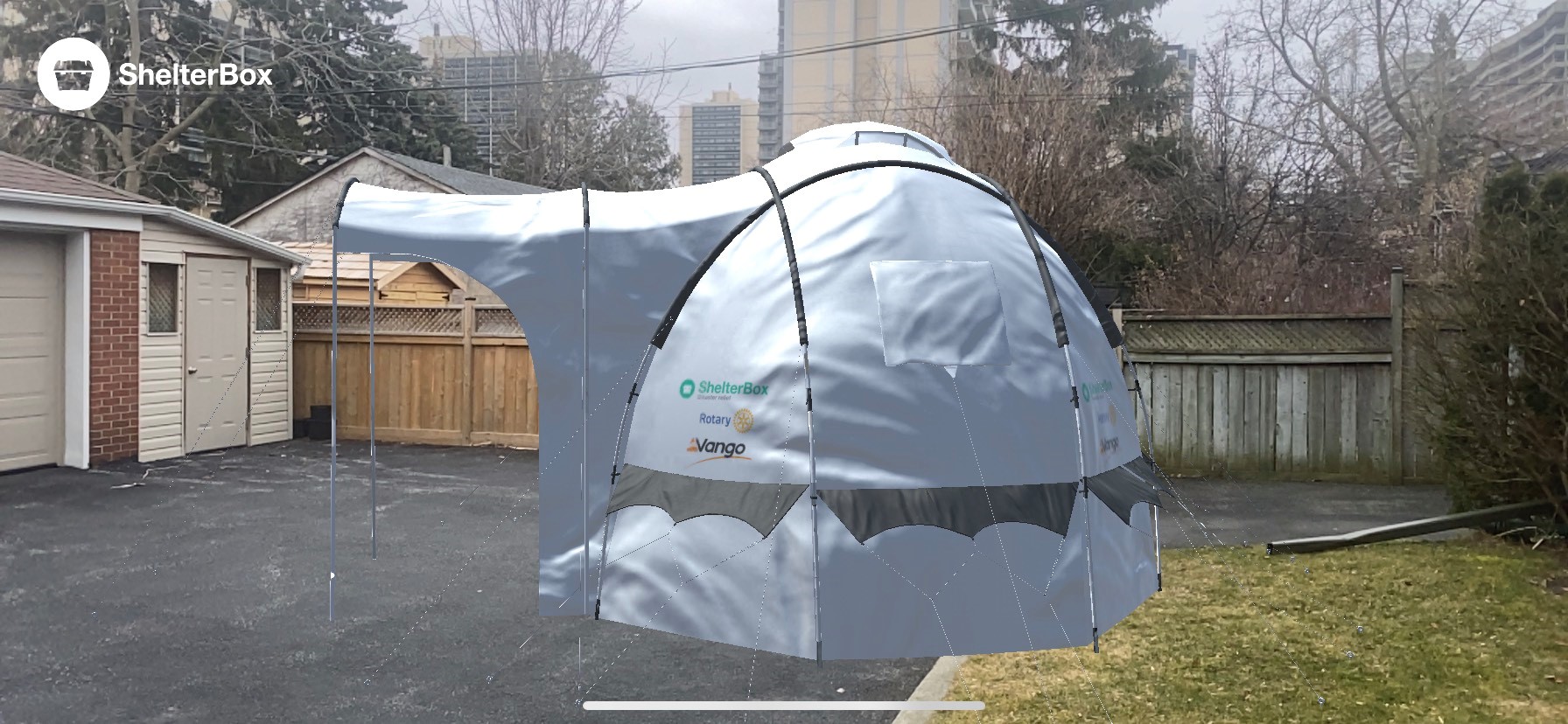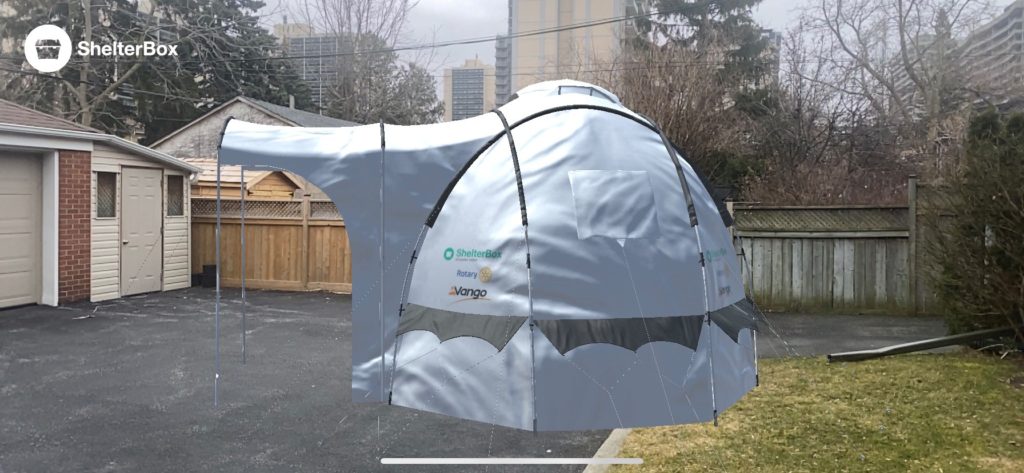 Wonder what our aid items look like in person? Through our augmented reality app, you can place many of our aid items right in your living room!
Need help using the app?
Give it a try:
Need more of a challenge?
---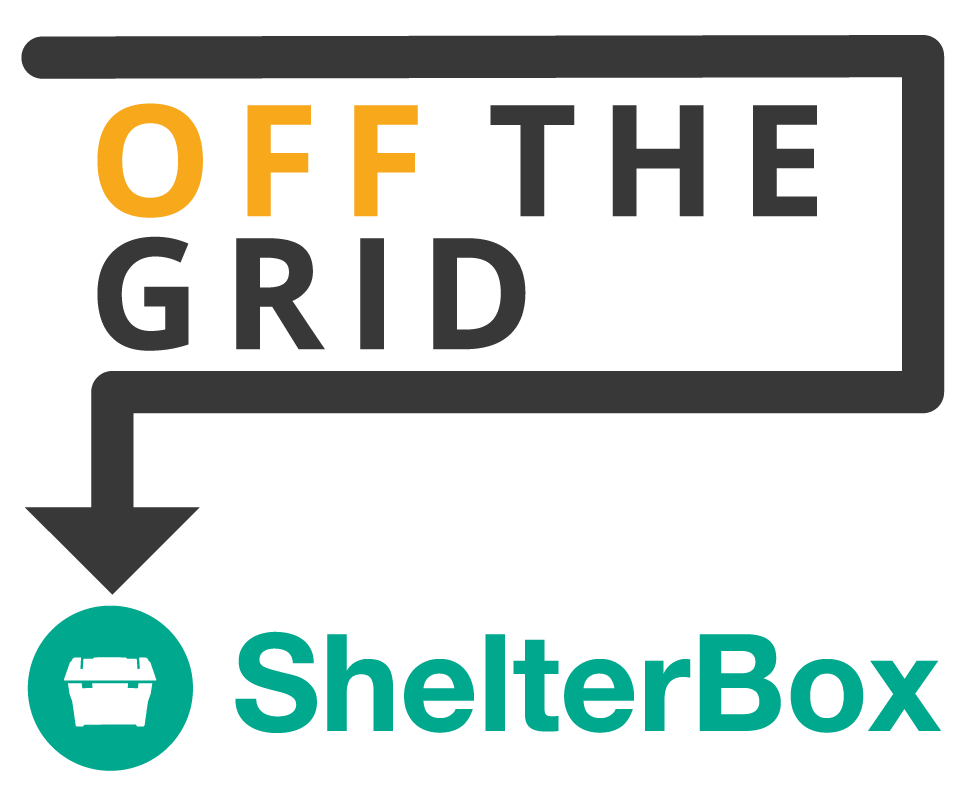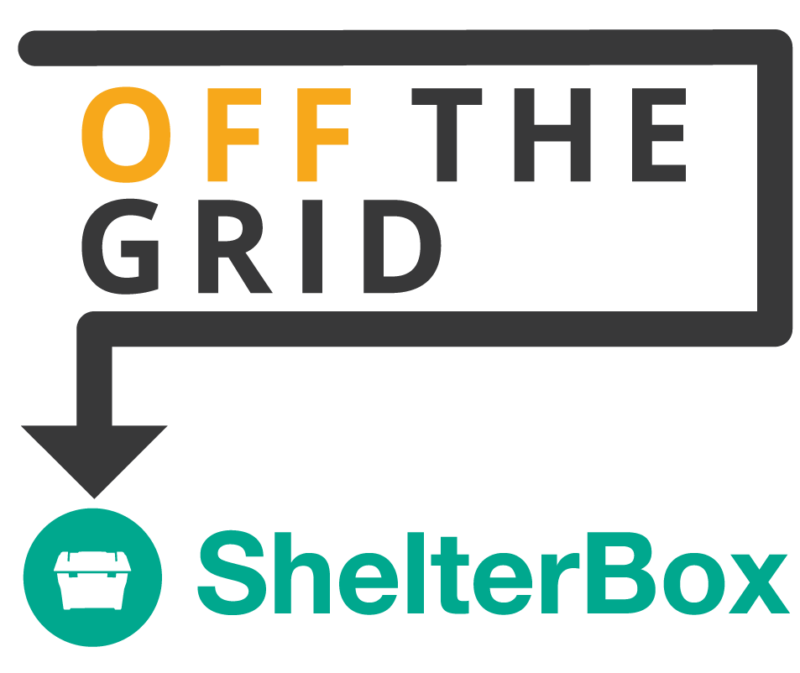 ShelterBox Off the Grid challenges people to go 12 hours without using any type of electronic device!
When disasters strike and power lines go down, families are left without comfort, light and electricity. We challenge young supporters to think about what this would be like and then experience it for themselves!
Share your experiences with us and others after you complete it on social media!
Let others know about the challenge you're taking on before you start and have them join you!
Have your supporters pledge to see you make it through your stretch of being off the grid by setting up a fundraising page.
The rules are simple. No electricity and nothing with an 'on' button. How far you take the challenge is up to you, the bigger the challenge the more people sponsor you, the more you will be helping people in crisis – who have no shelter, no home and no access to any power.
Stay In the Loop
---
Be Notified When New Resources Are Posted