Over the last few years severe drought has killed up to 80% of Somaliland's livestock. This has had a big effect on families who rely on farming.
Half of the rural communities in Somaliland are nomadic farmers who rely on livestock for their income and survival, and extreme weather is their biggest threat. They have been forced them to leave their homes in search of basic services and alternative livelihoods. Many have made their new home in displacement camps that have little or no access to clean water for drinking or sanitation.
The pattern of drought is expected to continue due to the changing climate. This is likely to drive further displacement and impact on livelihoods. There is currently little prospect of a return to traditional ways of life and no obvious plans to support alternatives.
Without access to clean drinking water many people are at risk of waterborne disease, and other illnesses.
The drought and lack of food have heightened the risk of disease and illness. Drought has significantly decreased access to clean water. Lack of safe drinking water increases the spread of waterborne illnesses like cholera, and lack of clean water increases the risk of other illnesses due to decreased sanitation.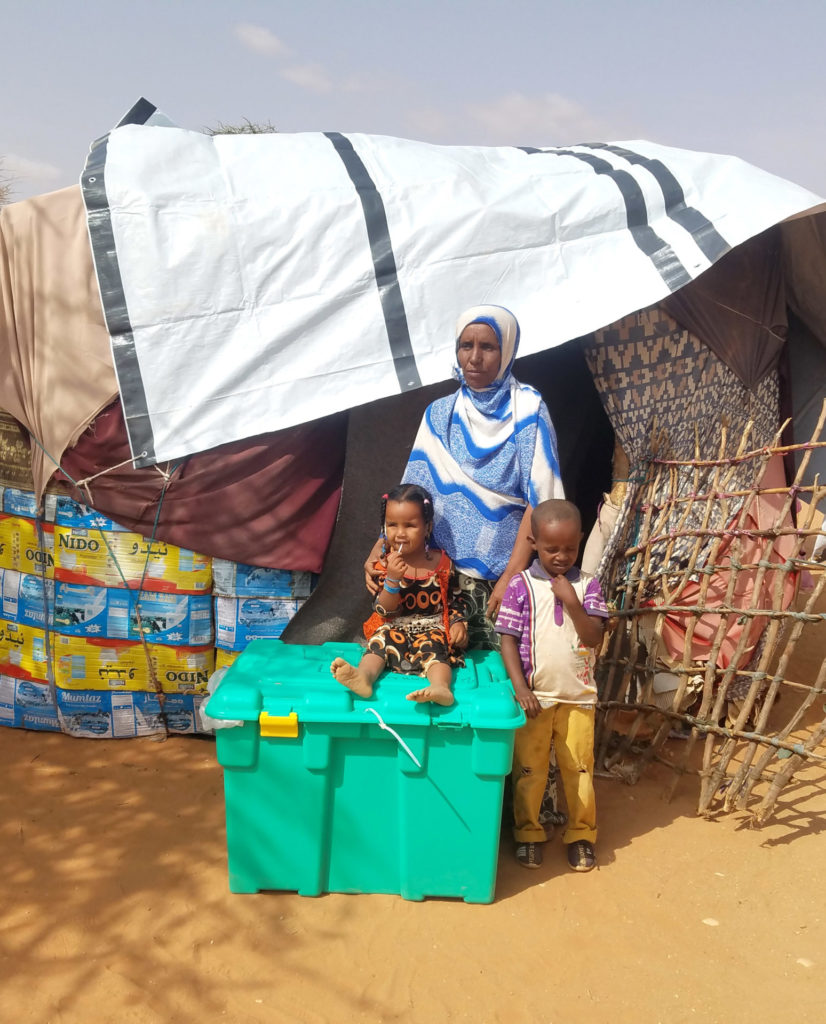 Water is a human right
---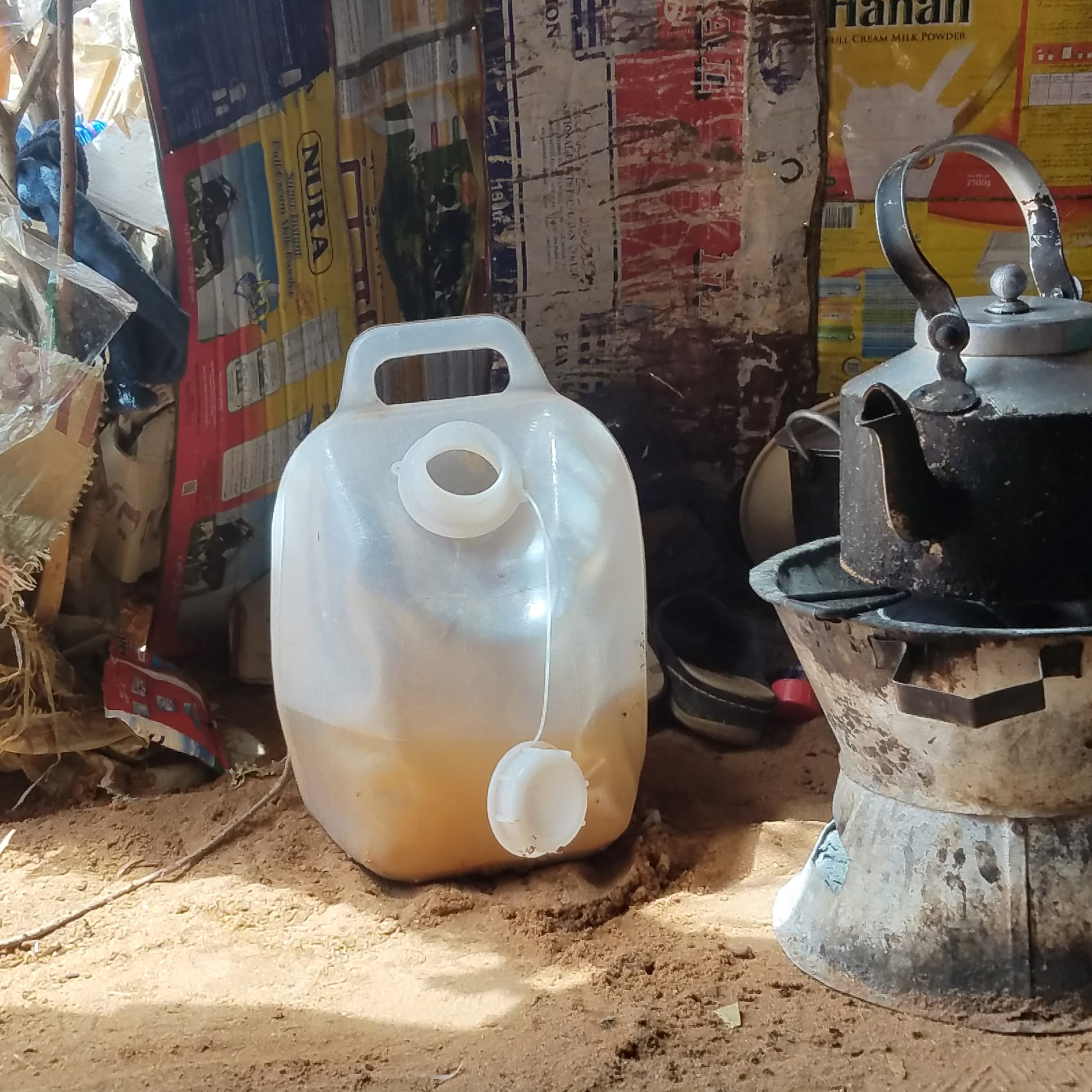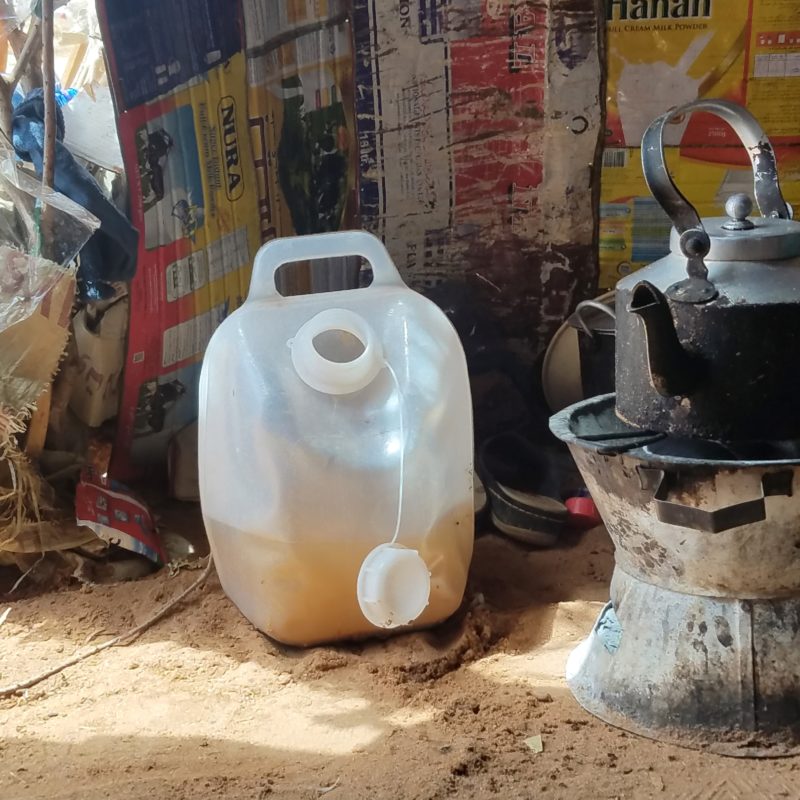 Billions of people around the world do not have access to safe drinking water.
When disasters, including drought, devastate communities, it can be hard to ensure access to clean water. For families in Somaliland, finding safe water is a daily struggle.
When families are unable to access clean water, water filters enable them to produce safe drinking water.
Water filters can remove viruses, bacteria, and pathogens that can be found within contaminated water, as well as chemicals, heavy metals, and faecal matter. The water filters ShelterBox distributes to families can turn up to 1000 litres of unsafe water into clean, safe, drinkable water.
By working with disaster-affected families, we've learned that it's important to provide water carriers along with water filters. 
Water carriers ensure that families have a place to store purified water so it can be kept clean and safe to drink. Our collapsible water carriers were particularly welcomed by women, who told us they were light and easy to carry.
GIVE THE GIFT OF CLEAN WATER
---
For just $108 dollars, you can give the gift of water to a family recovering from disaster by providing a water filter and two water carriers.
Giving the gift of water will reduce the risk of illness caused by bacteria and other pathogens found in dirty water, reduce the spread of waterborne illnesses like Cholera, and help families begin the process of recovery by eliminating the stress of finding drinkable water.
Your gift today will help families recovering from disaster begin to rebuild their lives.
Give the gift of clean water to: