When disasters strike and conflicts occur, women are often the first to respond and the last to leave. These women deserve to be celebrated.
To mark World Humanitarian Day, held every year on August 19th by the United Nations, we're paying tribute to the women humanitarians who have dedicated their time to helping people affected by crises.
Meet three of the incredible women humanitarians we work with – Ursula, Miriam and young Emily. Sharing our vision to see a world where no family is left without shelter after disaster, these women have done extraordinary things to support families around the world.
Read their stories here.
URSULA - SHELTERBOX RESPONSE TEAM MEMBER
---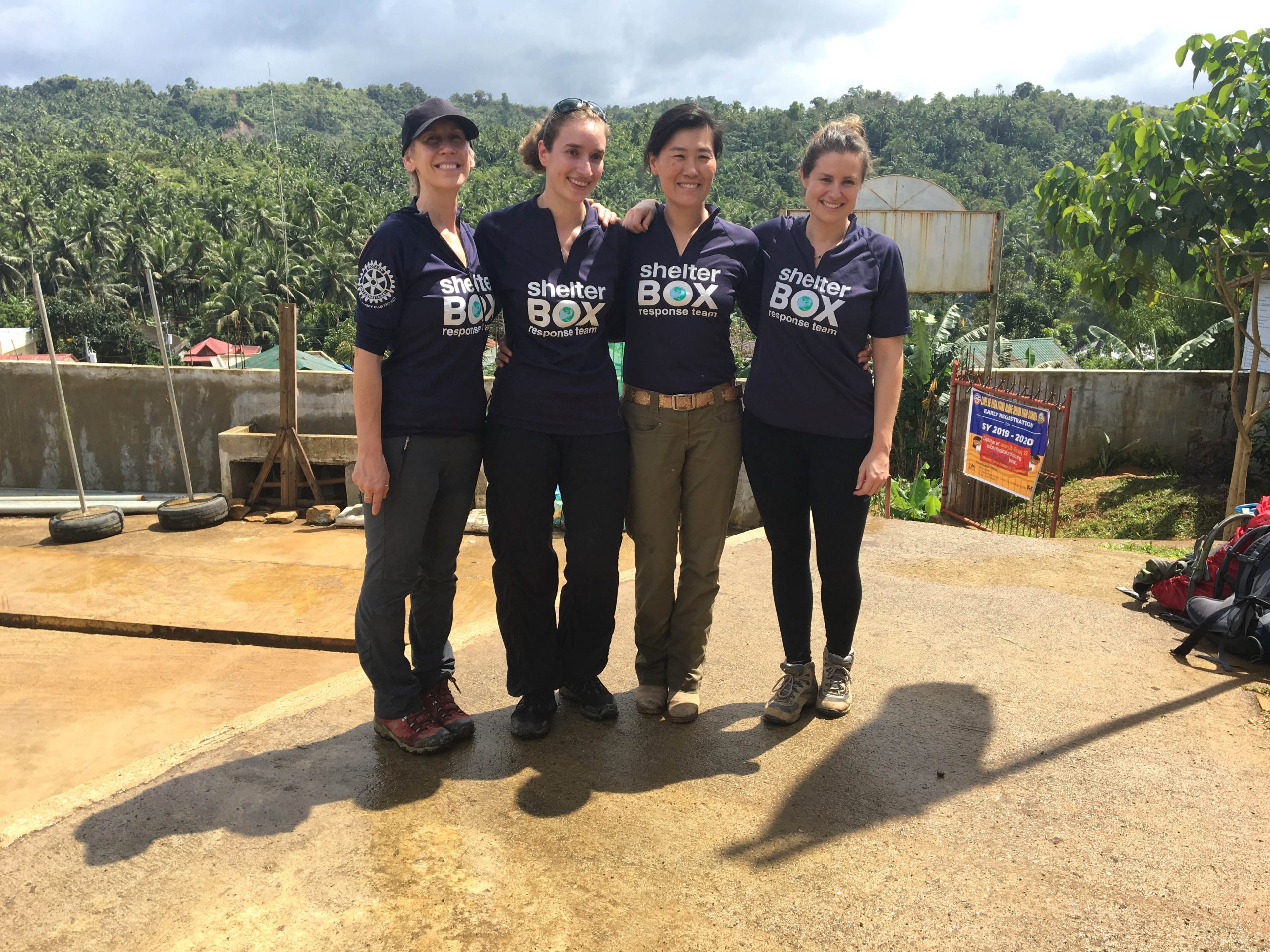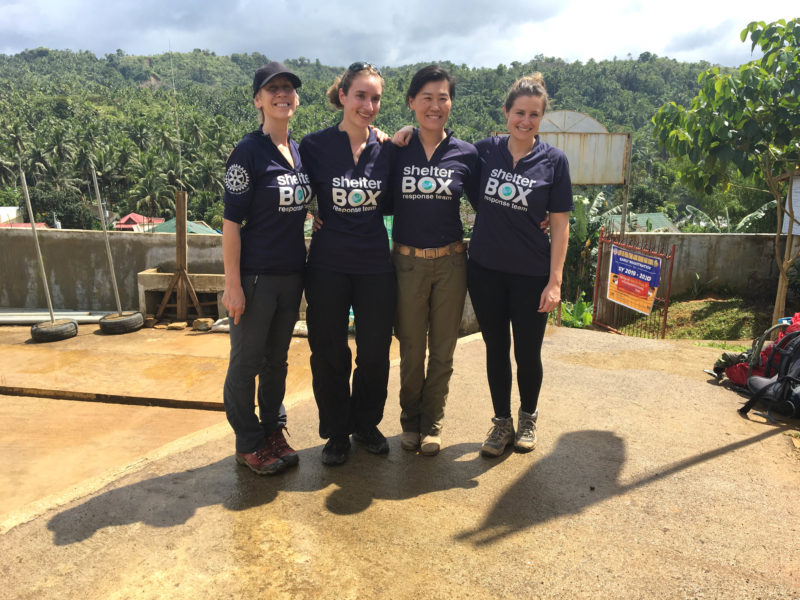 Ursula Geisler (pictured here, second from the left) is a Canadian ShelterBox Response Team (SRT) member from the Yukon Territories.
She has been an SRT member since 2017, but began her time with ShelterBox Canada a few years before that as an Ambassador. Ursula is no stranger to humanitarian work, though. During the week she works at the Fire Marshal's Office and volunteers as a firefighter, and every year she helps run a program called Ember Fire Academy for women of all ages to try firefighting.
Ursula wanted to become an SRT member to utilize her skills and her degree in Applied Disaster and Emergency Studies to help others. She has a passion for travel and helping people, and becoming an SRT member combined them in a meaningful way.
She went on her first deployment to the Philippines after Tropical Storm Usman displaced thousands of families in December 2018. While there, she witnessed the destruction caused by the storm and helped provide families with the aid they needed to self-recover.
Women make bold decisions. We tend to think outside the box. Many of our partners in the field are represented by women.
Smart, creative solutions are put forth by these women all the time.
MIRIAM - PARTNER
---
Thanks to Miriam's dedication, families who saw their homes washed away after Cyclone Idai were able to start recovering.
Working for our partner in Malawi, Habitat for Humanity, Miriam is the only woman in the office. When the floods happened after Cyclone Idai, it was Miriam who went to the affected communities and spoke to them, even though the floodwaters were up to her shoulders.
For Miriam, a humanitarian is someone who is ready to save peoples' lives, who is kind and never gets tired to help people. It's easy for some to think that the sector is mostly male-dominated, but Miriam proves the opposite:
"Women also have the strength to be humanitarians, maybe more than men. A female humanitarian should be confident, should be ready to make a decision and not need to rely on anyone else".
It's in your blood to be a humanitarian if you have that spirit and leadership in you, it's easy for you to work out everything. We all have different attitudes, and we are all so different. I believe it's something I was born to be.
EMILY - FUNDRAISER
---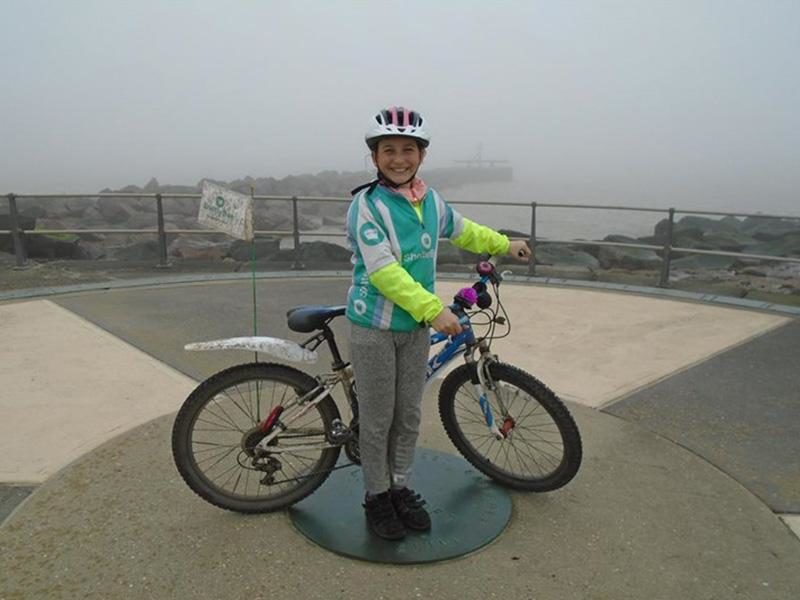 You don't need to be an aid worker to be a humanitarian.
When Emily was just 10 years old, she proved she had what it takes to be a humanitarian by taking on a huge challenge to raise money for families affected by disaster.
Through wind and rain, Emily cycled 488 miles from the most westerly point of the UK to the most easterly point.
"I planned to start in Land's End and cycle as far east as I possibly could. I promised to do at least 100 miles, which I did, and then I kept going all the way to Ness Point in Lowestoft."
Along muddy towpaths and up steep gradients, Emily didn't give up. It took her two weeks, but her determination and strength to help families in crisis paid off, raising a total of £6,500!
THE POWER OF HUMANITARIAN PARTNERSHIPS
---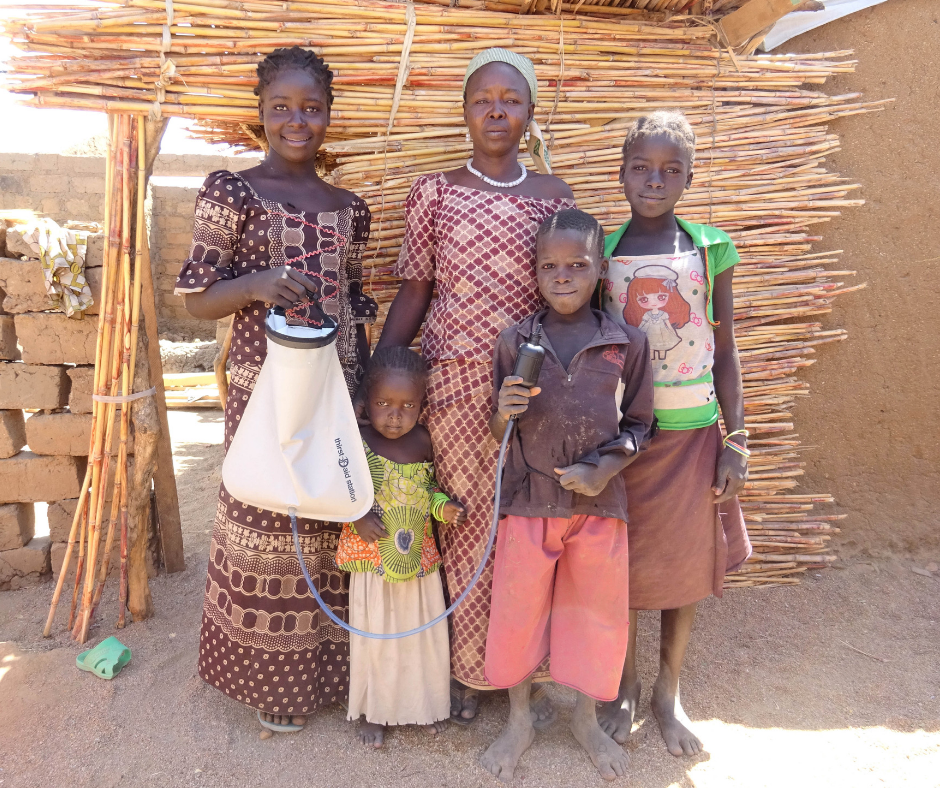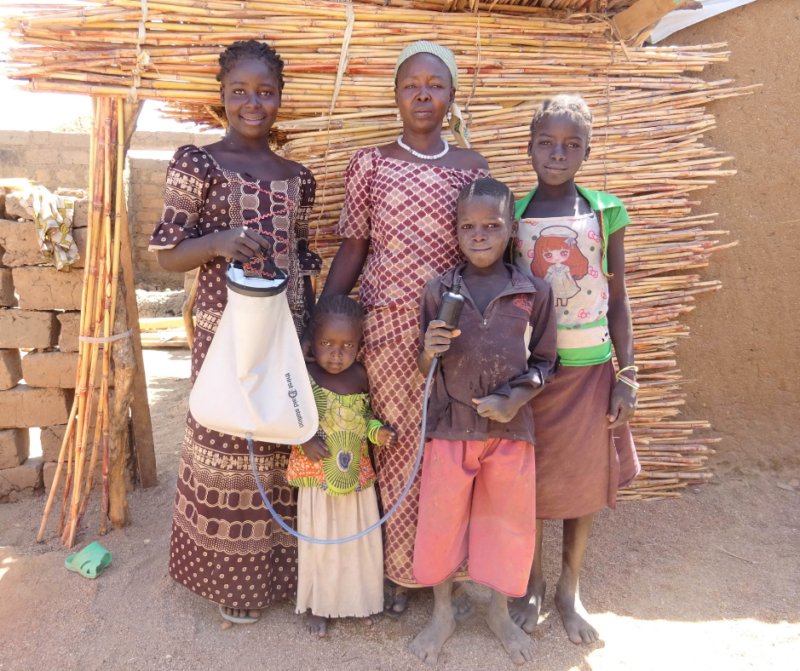 We work with humanitarians around the world who help us support families in some of the most remote and dangerous areas.
We're working with IEDA Relief, Plan International and ACTED in the Lake Chad Basin, where families are fleeing Boko Haram attacks and the counterinsurgency efforts.
Elsewhere in Paraguay, we're working with Habitat for Humanity and the Paraguayan Red Cross after flooding destroyed thousands of homes.
In Somaliland we've partnered with ActionAid to support families affected by drought.
We couldn't deliver aid and support families without the help of these incredible humanitarians.