A Warm Bite
---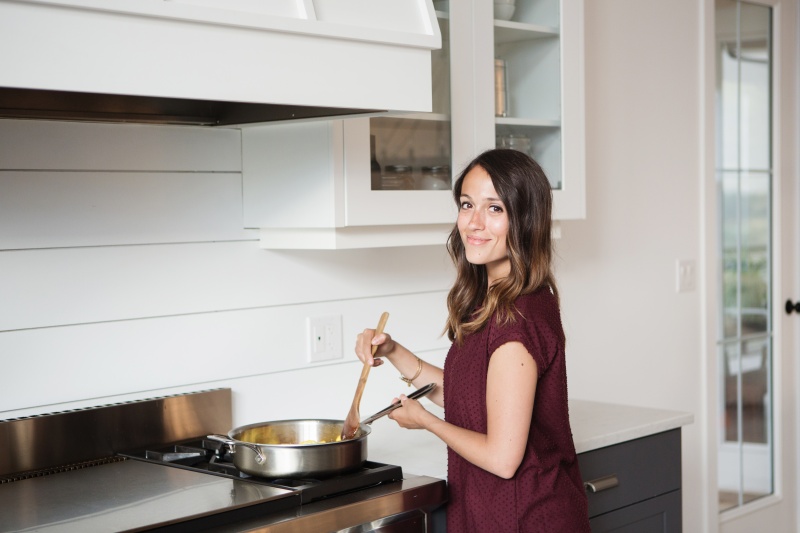 Check out this fantastic recipe from Meg Doll, a registered holistic nutritionist based in Yorkton, SK. Great for vegetarians, these little pesto and walnut filled mushrooms are a great way to start off any dinner and make for a very attractive dish. They're even keto friendly!
For more mouth-watering recipes, check out Meg's website at megtherhn.com. 
Keep up to date with what Meg's doing on her Instagram page @megtherhn, and check out her podcast, The Unbreakable You.
Walnut Pesto Stuffed Mushroom Caps
---
INGREDIENTS
• 1 cup walnuts
• 1/4 cup olive oil
• 3 large garlic cloves, crushed
• 1 cup chopped fresh basil, loosely packed
• 2 cups chopped fresh spinach, loosely packed
• Sea salt and pepper to taste
• 12 cremini mushroom, washed and stems removed
METHOD
Preheat the oven to 350°F.
Using a food processor, pulse together the walnuts, olive oil, garlic, basil and spinach. Add salt and pepper to taste.
Fill each mushroom cavity with a spoonful of pesto, placing on a lined baking sheet when stuffed.
Bake until the mushrooms are cooked and the pesto is warm, about 15 minutes. Serve warm.
Shine for ShelterBox
---
Host a Shine for ShelterBox candlelit dinner this holiday season.
Get together with friends and family to eat, drink and raise money for families who have been devastated by disaster or conflict.