Leaving everything behind
---
Approximately 35% of women worldwide have experienced physical or sexual violence, and more than 70% of women have experienced gender-based violence in some crisis settings.
After a flurry of attacks on their village, Zara feared not just for her life, but for the lives of her eight children. Zara and her husband had a difficult decision to make.
"The thought of leaving everything we have in the village and leaving our relatives behind, and the fear of not knowing if I can reach a safe place without being hurt or kidnapped or even killed"
The family made the life-saving choice to leave their life behind and journey, by foot, to a camp.
After travelling for three days, the family reached camp with no belongings, and nowhere to stay.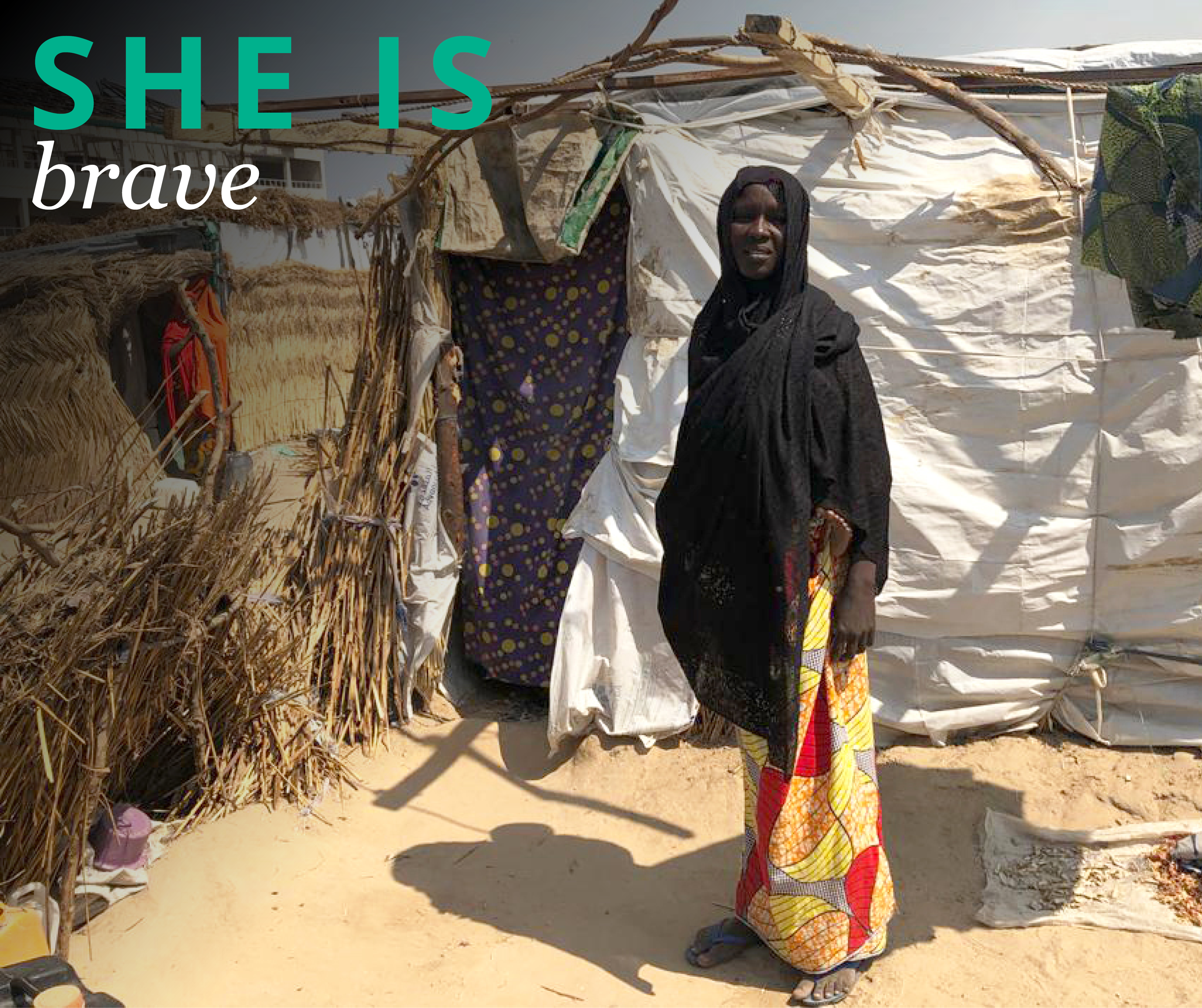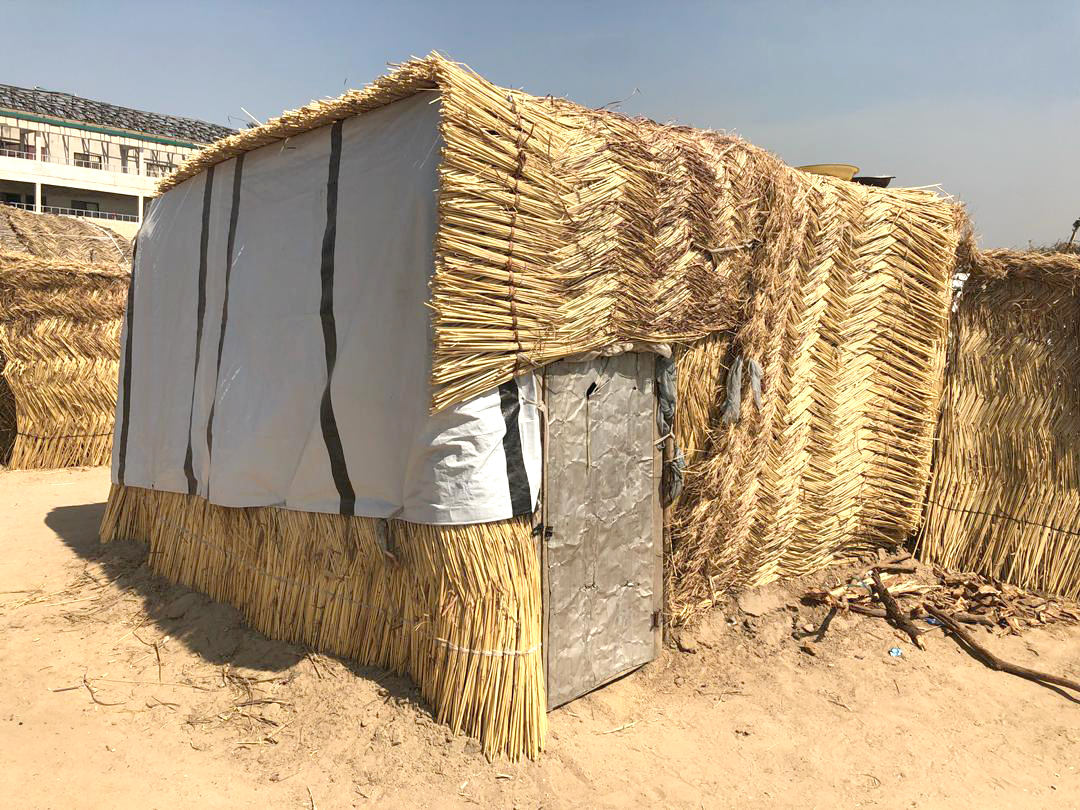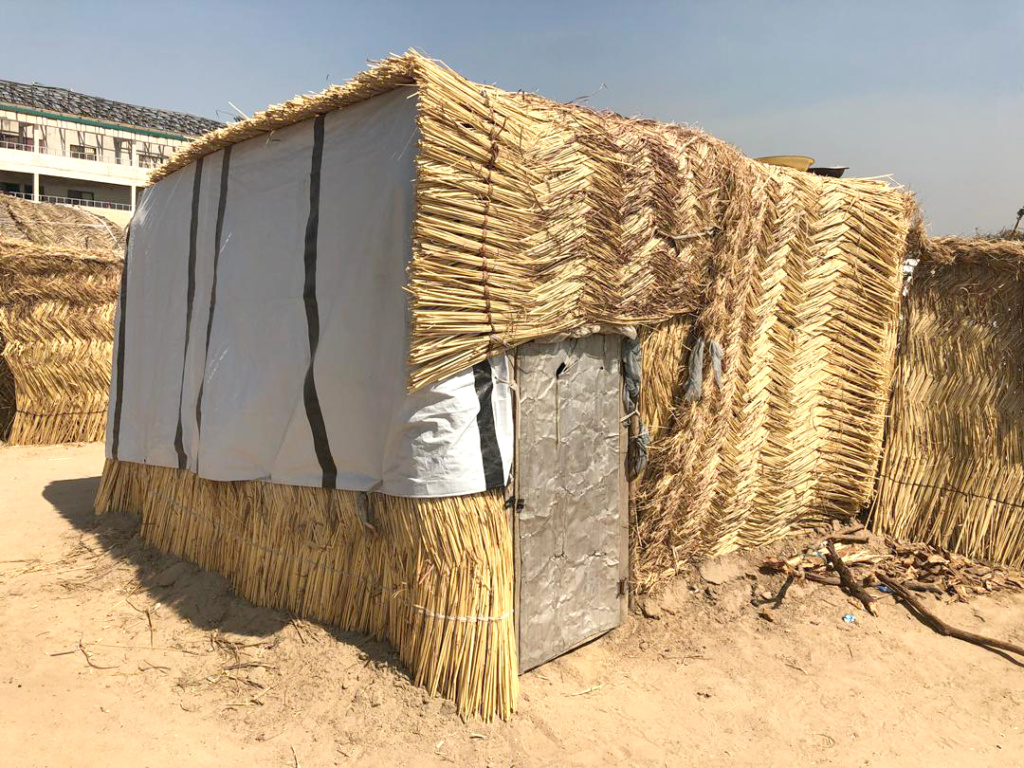 Zara and her children were forced to sleep outside without shelter.
Under the sun and in the rain with no protection from the elements, Zara feared the threats posed to her children from sleeping in the open.
The family was provided with an emergency kit, allowing Zara to provide a safe shelter for her family.
Their new shelter has helped Zara and her family feel safe, providing them a space to keep their belongings and protection from the weather.
"It has made my life so much easier."
Read more stories from inspiring women around the world.
ShelterBox distributed aid to 8,279 families across the Lake Chad Basin Crisis in 2018. Families received water carriers, blankets, tarpaulins, and solar lights.
By providing immediate emergency aid, women and their families can start rebuilding their homes and lives for the future.
Tarpaulins to protect her loved ones from harsh weathers. Blankets to help them feel safe. A water carrier to ensure no one is without something safe to drink.
Stand with women this International Women's Day by giving the aid they urgently need