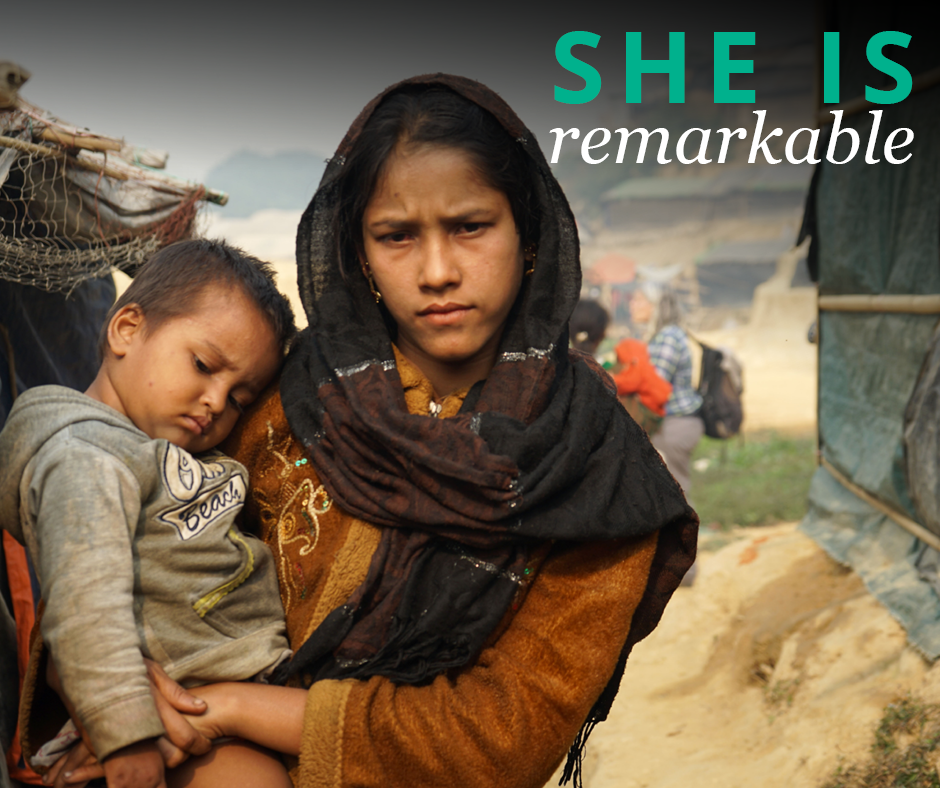 The conflict in Myanmar has disproportionately affected vulnerable people, especially women.
During the influx of refugees in August 2017, 65% of those traveling to Bangladesh were women and girls. It is likely that this figure has only increased since then.
Many have suffered sexual violence – although rarely disclosed because of the stigma around this issue.
Shelter and other aid items are essential for victims of this violence to regain a sense of safety and security.
Yazida is from a village in Myanmar but is now living in a makeshift shelter in Kutupalong Settlement near Cox Bazar in Bangladesh.
Travelling Across Borders
---
"The military came in and started firing at us. They killed the men and raped many women, so we fled from our country. They stole all of our possessions."
At just 18-years old, Yazida is now a widow.
Being a single mother is difficult in crisis situations and leaves women like Yazida very vulnerable.
After fleeing her village in Myanmar she walked for two days, struggling to carry her daughter.
"It was really difficult as no one would help me."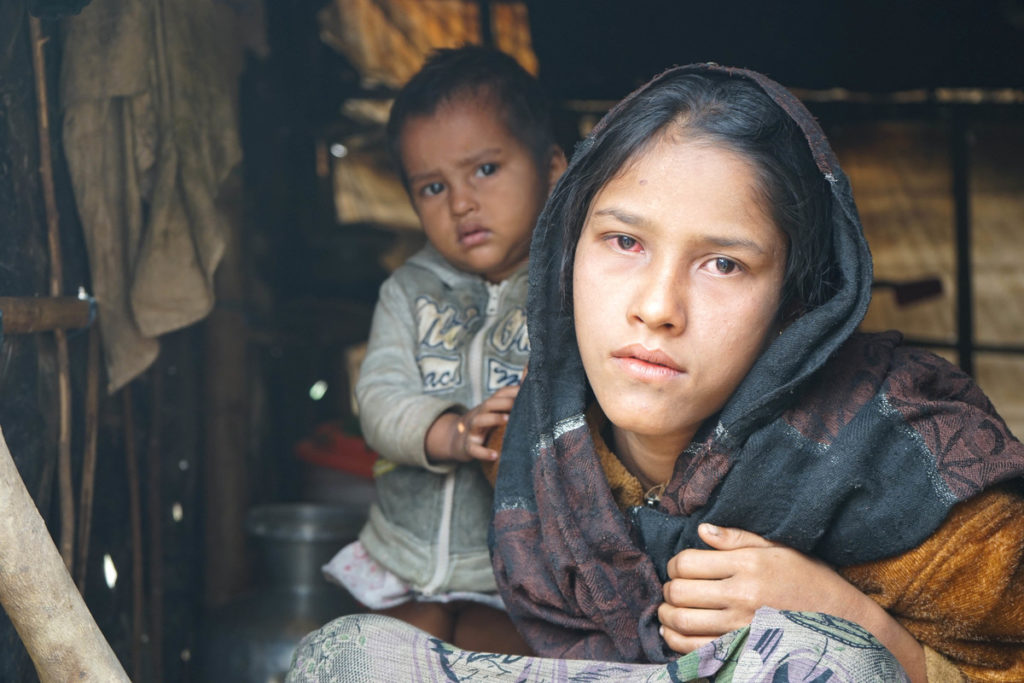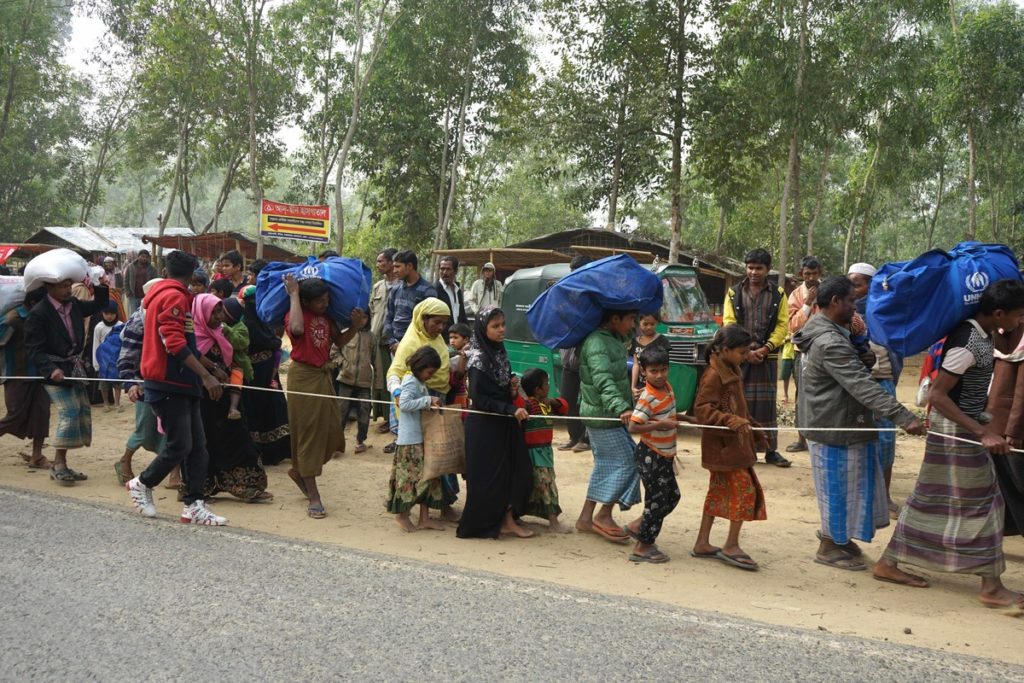 "When we arrived I was happy to be alive and happy for us to have something to eat."
Living in the camp, she is only doors away from her father but said she now feels she is a burden on them as she is unable to make any money.
"There is nowhere for any woman to work and earn money in this camp."
Yazida is happy to be alive, but feels very helpless. Women like Yazida are left vulnerable by conflict and disaster and are why the SHE campaign exists.
Read more stories from inspiring women around the world.
ShelterBox aid reached 4000 families like Yazida's during the 2018 migrant crisis.
Families like Yazida's received tarps, solar lights, and water carriers.
By providing immediate emergency aid, women and their families can start rebuilding their homes and lives for the future.
Tarps to make shelter to protect her family. Solar lights to help her child feel safe at night. Water carriers to ensure her family has something to drink.
Stand with women this International Women's Day by giving the aid they urgently need