What's the most memorable experience you've ever shared with a friend?
For Lily and Jeralin, two best friends and neighbours from the Philippines, it was the day Tropical Storm Urduja hit.
It had already been raining for five days when Lily knew she would have to leave her home.
The community had come together to put out sandbags to prevent water from coming into their homes, but still the water kept rising.
Concerned about her family's safety, Lily started preparing to leave. But as she was packing some clothes to take with her, she was swept away by a ferocious torrent of water.
Luckily her husband was able to catch her a few houses down. Shaken from the experience, Lily was trembling and unable to speak.
Lily and her family managed to get to Jeralin's house. Jeralin had been home sick in bed when her husband ran in and said they had to leave quickly.
The two families ran for safety together but were very frightened as the storm continued to rage on.
When the landslide hit, Jeralin told us that it felt like a big earthquake.
As if the two families hadn't already been through enough, when they were running to safety one of Jeralin's children went missing. With tears in her eyes she explained how terrified she was in that moment.
Thankfully the family were reunited, but the community lost many people in this terrible disaster.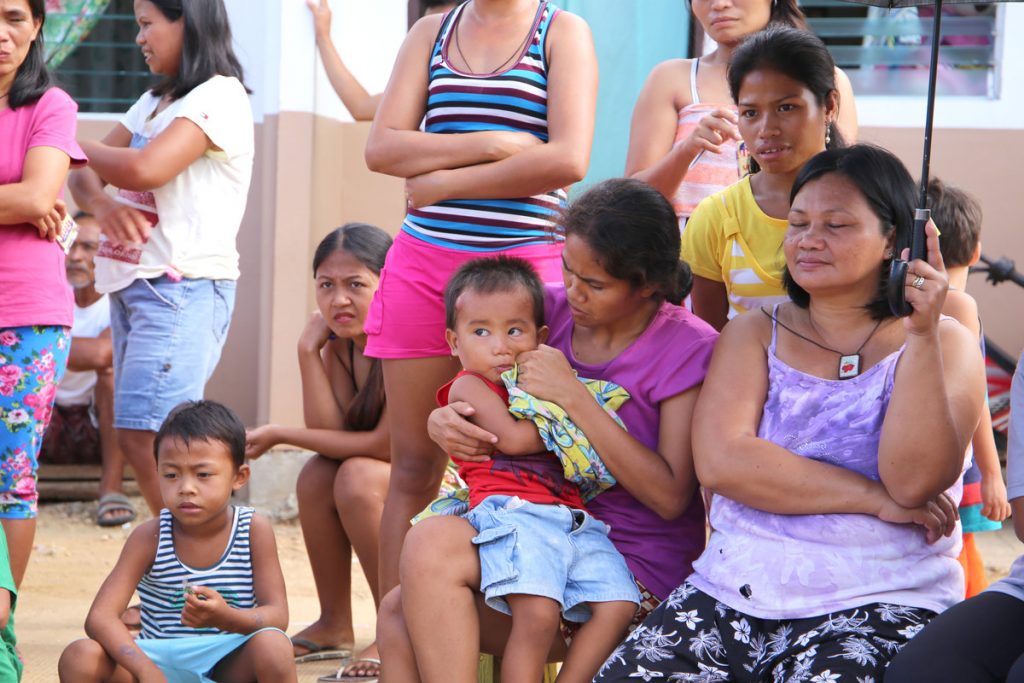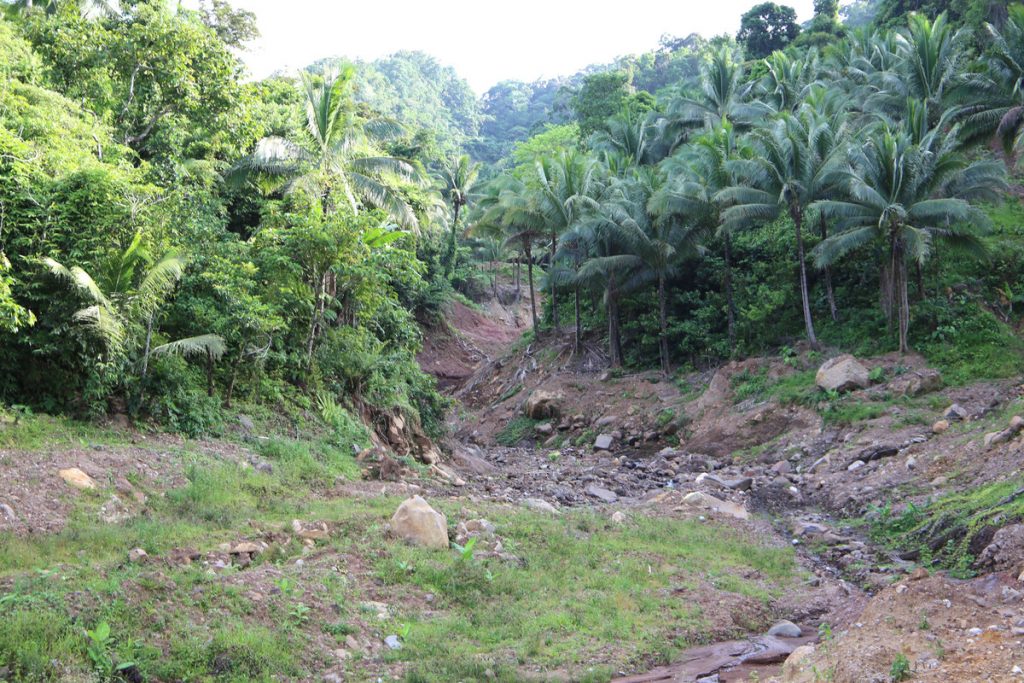 Both women said that every time it rains now, all of the memories come rushing back and they feel uneasy again.
But with their ShelterBox tent, they are safe and happy. Lily said, 'I was so happy to have a home again'.
The families from Lily and Jeralin's village who received ShelterBox tents have now been relocated to Government housing.
United by their shared experience, the two best friends and their families can look to the future and start rebuilding their lives.
With your support, we can continue to provide relief from disasters for friends like Lily and Jeralin.