THE RAIN DIDN'T STOP FOR SEVEN DAYS BEFORE THE WATER CAME RUSHING THROUGH AT NIGHT
---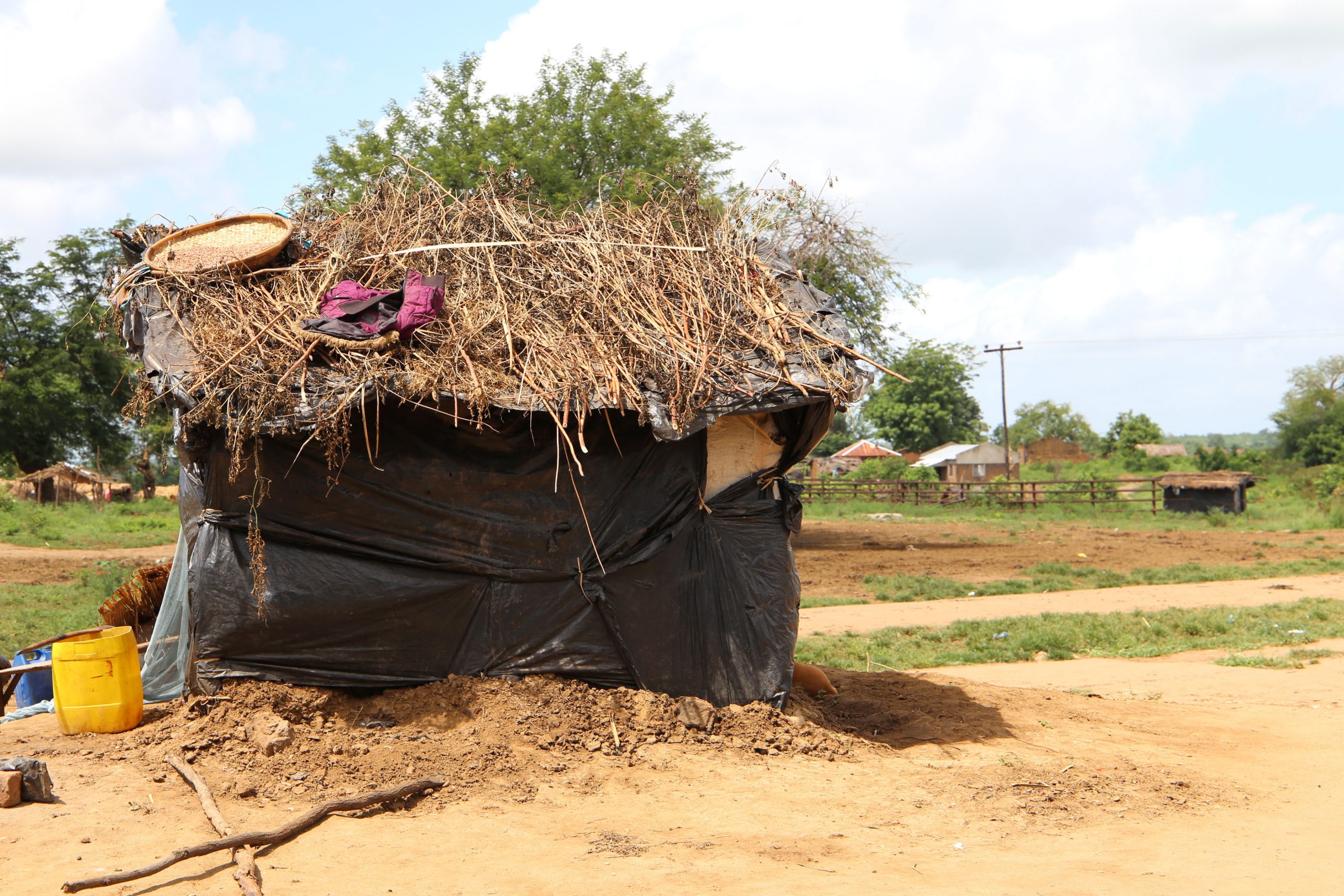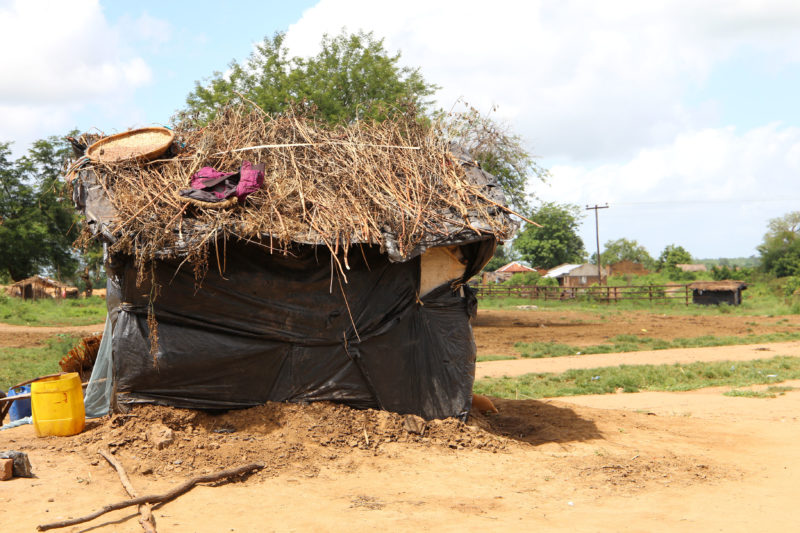 41-year-old Grace is a widow and a mother of six children from the Chikwawa region of Malawi.
Before Cyclone Idai hit southeast Africa, communities were faced with non-stop rain day and night. Riverbeds slowly and relentlessly overflowed into villages. After the Cyclone hit, the heavy rain caused river banks to burst and flash floods ripped through villages.
Grace lost her house and everything she owned when fast-flowing water swamped her village.
It was dark, and I had to rescue the children, we had to run to the higher shelters.
When the water came, I was panicking because the water was running fast and I had nothing, I lost everything.
Grace fled with her six children and said they even had to climb trees to run away from the water. Her youngest, Miracle, was on her back the whole time. She told us she wasn't just fearful of the flooding but was also scared for her life and her children's lives as they fled, due to the crocodiles in the water.
Grace is staying on higher ground not far from the ruins of her home, which is completely bogged down in mud now.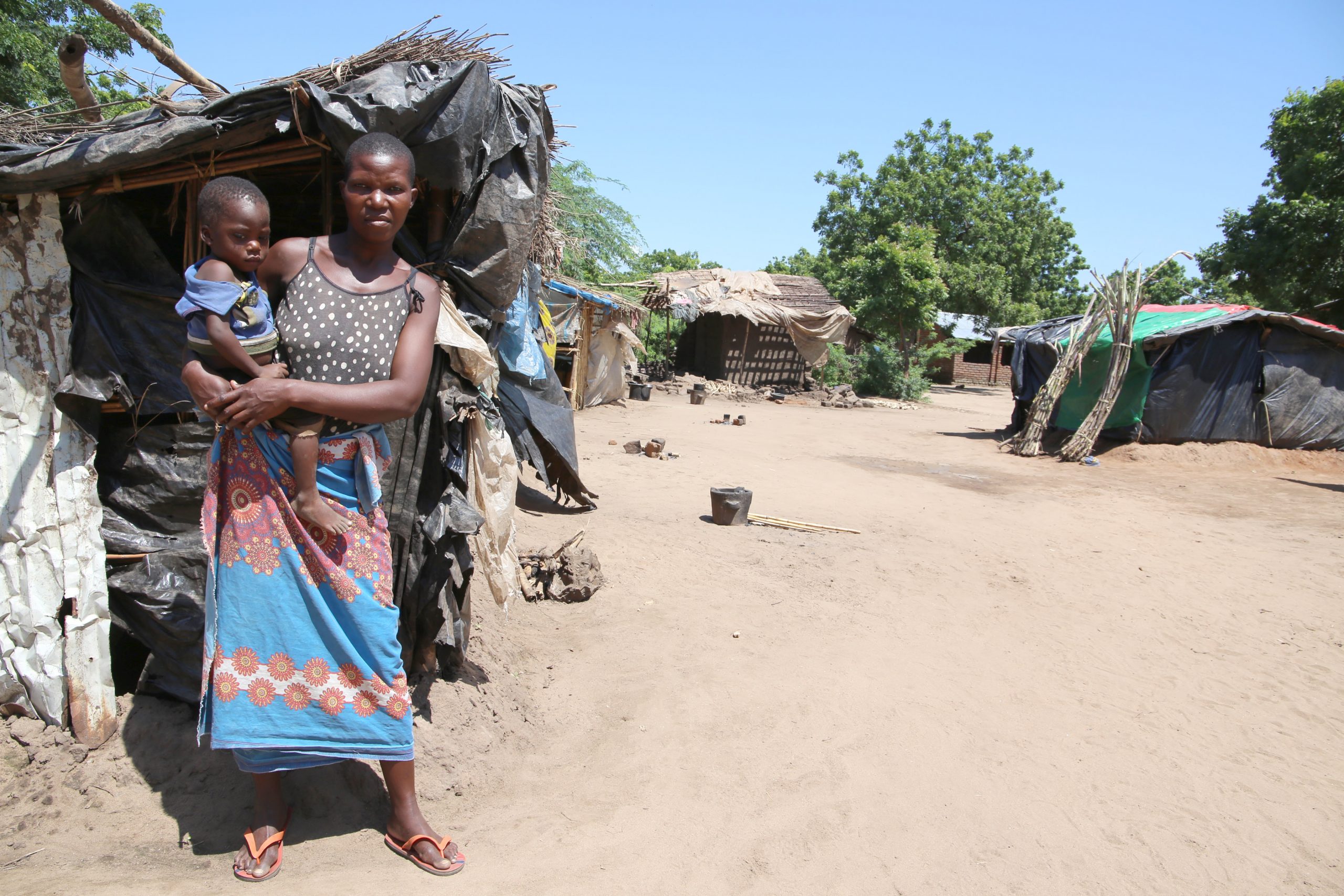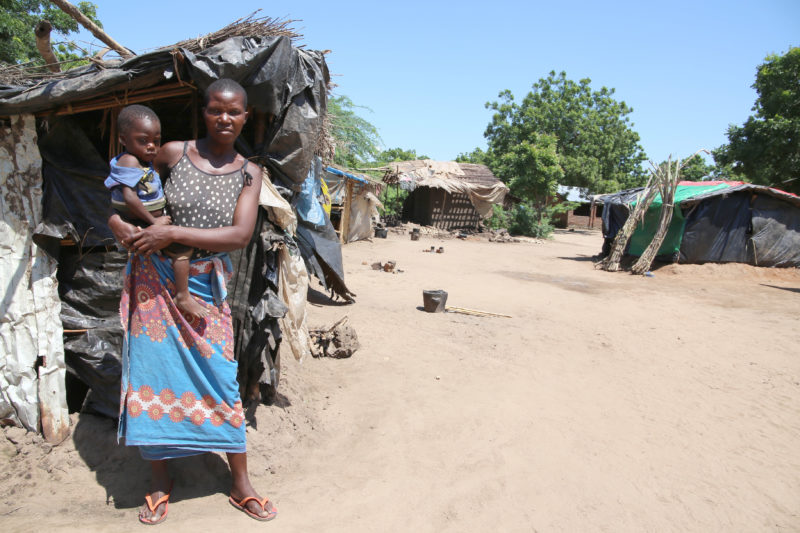 ShelterBox Response Teams are currently on the ground helping families like Grace's who have been devastated by Cyclone Idai.
We have been able to provide ShelterKits, water filters, mosquito nets, blankets, and solar lights to families who have lost everything to the flooding.
Your support enables us to provide emergency shelter and supplies to families around the world who have been devastated by disaster and conflict.
Thank you for helping ensure no one is left without shelter after disaster.