In the French Kitchen with Kids
---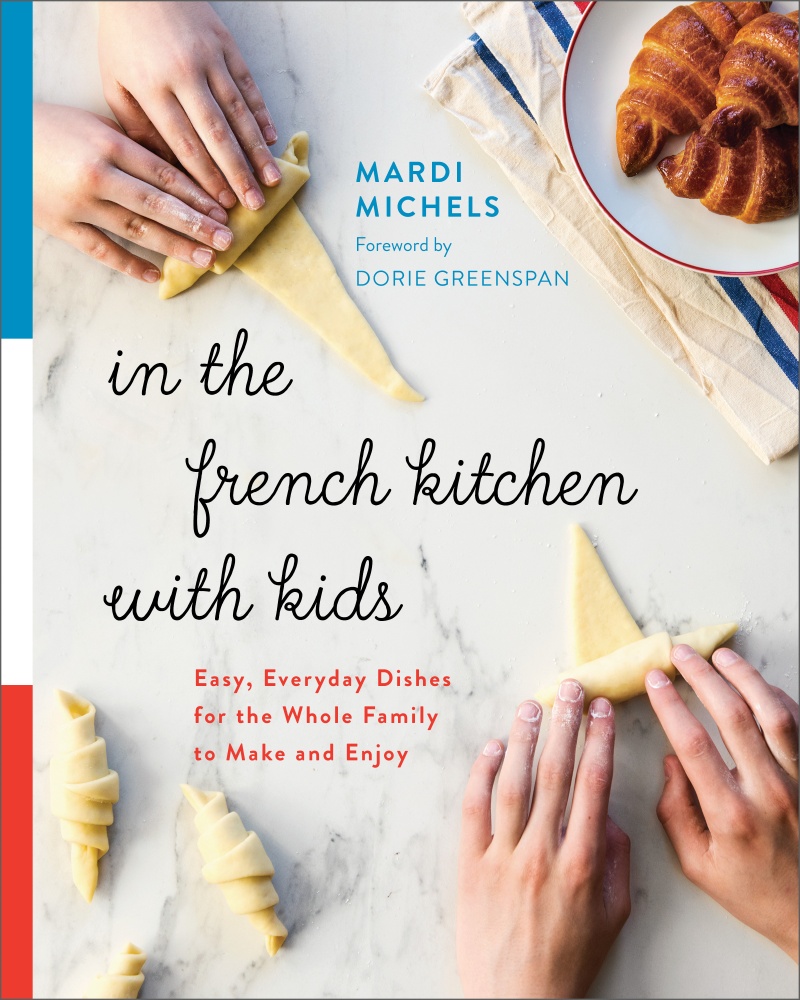 Mardi Michels is a full-time French teacher at an elementary school for boys in Toronto. She was born in Adelaide, Australia and has lived and worked as a teacher in Australia, Hong Kong, England, and France. She now calls Toronto her home and spends her spare time teaching French pastry classes and writing her fabulous cookbook, In the French Kitchen with Kids.
Mardi and her family have been wonderful supporters of ShelterBox Canada for many years and are hosting a Shine for Shelterbox dinner this holiday season. Mardi will even be selling copies of her cookbook and donating the proceeds to ShelterBox, and we couldn't be more grateful. She has also graciously allowed us to share the recipe below with you for your own Shine dinner!
Read more about Mardi on her website and pick up a copy of her cookbook here.
Every little bit makes a big difference and every donation supports ShelterBox's work around the world, so even if you just invite friends over for a candlelit pizza party in exchange for a donation to ShelterBox, that counts too.
Mardi Michels' Croque Monsieur
---
INGREDIENTS
For the bechamel:
• 1 tablespoon salted butter
• 1 tablespoon all-purpose flour
• 1/2 cup (125 mL) 2% milk
• Pinch of flaky sea salt
• Freshly ground black pepper
For the sandwiches:
• 4 tablespoons unsalted butter, at room temperature
• 4 slices of day-old white country-style bread
• 2 slices ham
• 1 cup (60 g) grated Swiss cheese
METHOD
Make the béchamel:
1. Melt the butter in a medium pot over medium-high heat.
2. Once the butter is bubbling, add the flour and cook for 2 minutes, stirring constantly with a wooden spoon, until it forms a paste (called a roux).
3. Bring the milk to a simmer in a small pot over medium-low heat, without letting it boil. You can also do this in the microwave in a microwave-safe bowl in 30-second increments until it reaches temperature.
4. Gradually add the warm milk to the flour, stirring constantly. Cook for 3 to 5 minutes, until the mixture thickens slightly, stirring constantly. Remove from the heat and stir in the salt and some pepper.
5. Scrape the béchamel into a clean bowl and allow it to come to room temperature.
Make the sandwiches:
1. Preheat the oven broiler to high (400˚F/200˚C). Heat a nonstick, ovenproof grill pan (preferably a cast-iron skillet with a ribbed base to make "grill" marks) over medium-high heat on the stovetop.
2. Butter each slice of bread on one side only and place two of the slices, butter side down, on the hot griddle pan.
3. Use a spoon to spread about 1 tablespoon of béchamel onto each slice of bread in the griddle pan.
4. Top the béchamel with a slice of ham and one-quarter of the grated cheese.
5. Spread about 1 tablespoon of béchamel onto each of the other slices of bread and place them, butter side up, over the ham and cheese.
6. Cook for 2 minutes, or until the bottom of the sandwiches are golden.
7. Use a large flat spatula to carefully flip the sandwiches. Gently press the sandwiches down with the spatula.
8. Cook for a further 2 minutes, or until the cheese inside has melted and the bottom of the sandwiches are golden.
9. Remove the pan from the heat and spread 2 tablespoons of béchamel on top of each sandwich. Sprinkle the remaining cheese on the béchamel, making sure to cover the tops of the sandwiches evenly.
10. Transfer to the oven and broil for 3 to 5 minutes, or until the cheese is golden brown and bubbly.
Variation: Top your sandwich with a fried egg to make a Croque-Madame!
Excerpted from In the French Kitchen with Kids by Mardi Michels. Copyright © 2018 Mardi Michels. Photography © Kyla Zanardi. Published by Appetite by Random House®, a division of Penguin Random House Canada Limited. Reproduced by arrangement with the Publisher. All rights reserved.
Shine for ShelterBox
---
Host a Shine for ShelterBox candlelit dinner this holiday season.
Get together with friends and family to eat, drink and raise money for families who have been devastated by disaster or conflict.