The LuminAID solar light is one of the many innovative aid items that we send to families around the world. The solar light can last up to 16 hours on one charge, they are lightweight and can float on water, making them easy to carry in any situation.
LuminAID is proud to offer discounted pricing on their various solar lights to ShelterBox supporters to support your fundraising.
How it works:
Buy ShelterBox Edition solar lanterns and phone chargers at a discounted rate
Sell the lanterns
Collect funds and then make your donation directly to ShelterBox Canada
Please note that orders placed through this program should only be used for advocacy and fundraising to support ShelterBox. You are responsible for collecting funds and directly making a donation to ShelterBox. 
The Solar Lights
---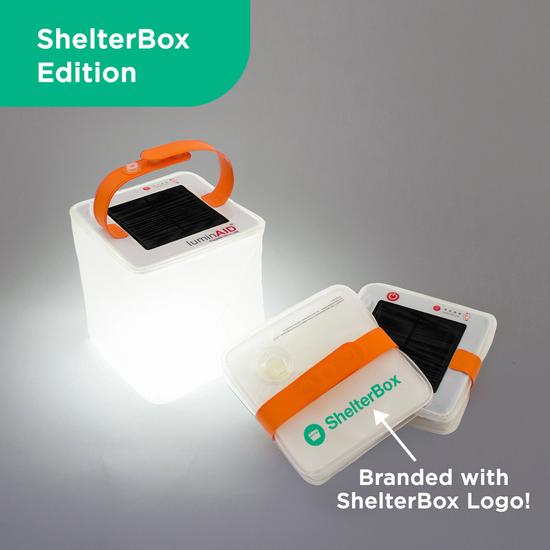 PackLite Nova USB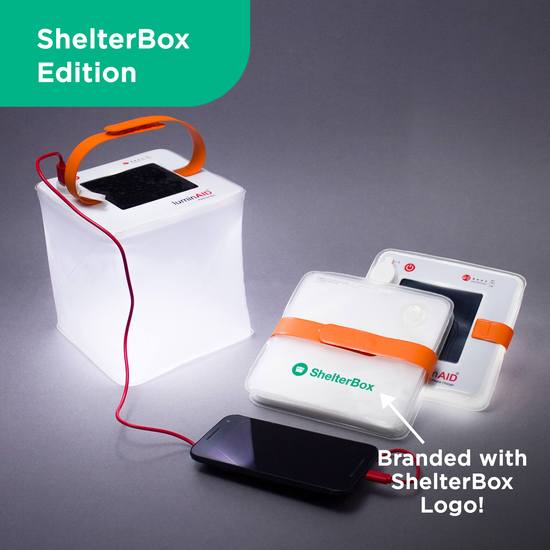 PackLite Max 2-in-1 Phone Charger