Esther was 18 years old when Boko Haram attacked her village in Nigeria. Sadly she witnessed her parents and her brothers being killed in the attack before running for her life.
Esther said she ran with many other girls who were in the same situation as her. After crossing the border into Cameroon they were taken to Minawao camp where ShelterBox is working alongside in-country partner IEDA Relief.
Following the trauma of losing her family to such violence, Esther had a hard time adjusting to her new life
I was strange to people. I could not stay with the others. I was always hiding myself even at the community centre where there were many people. At times, I found myself shouting because I could remember what happened to my family. People tried to approach me for help, but it was difficult to forget."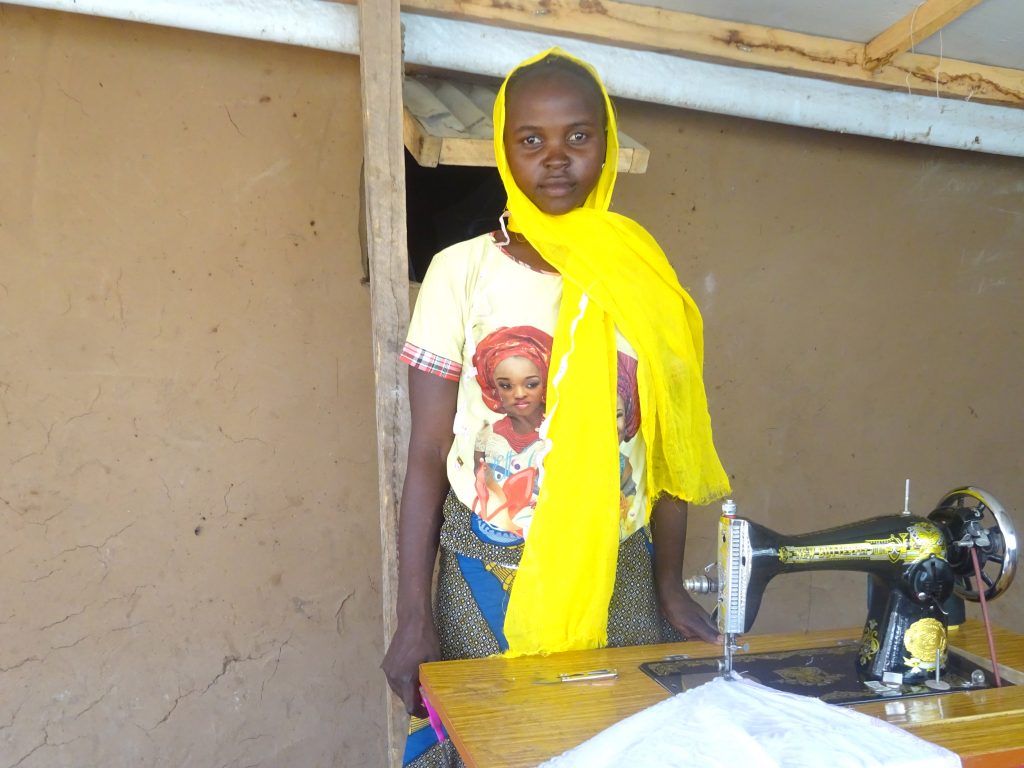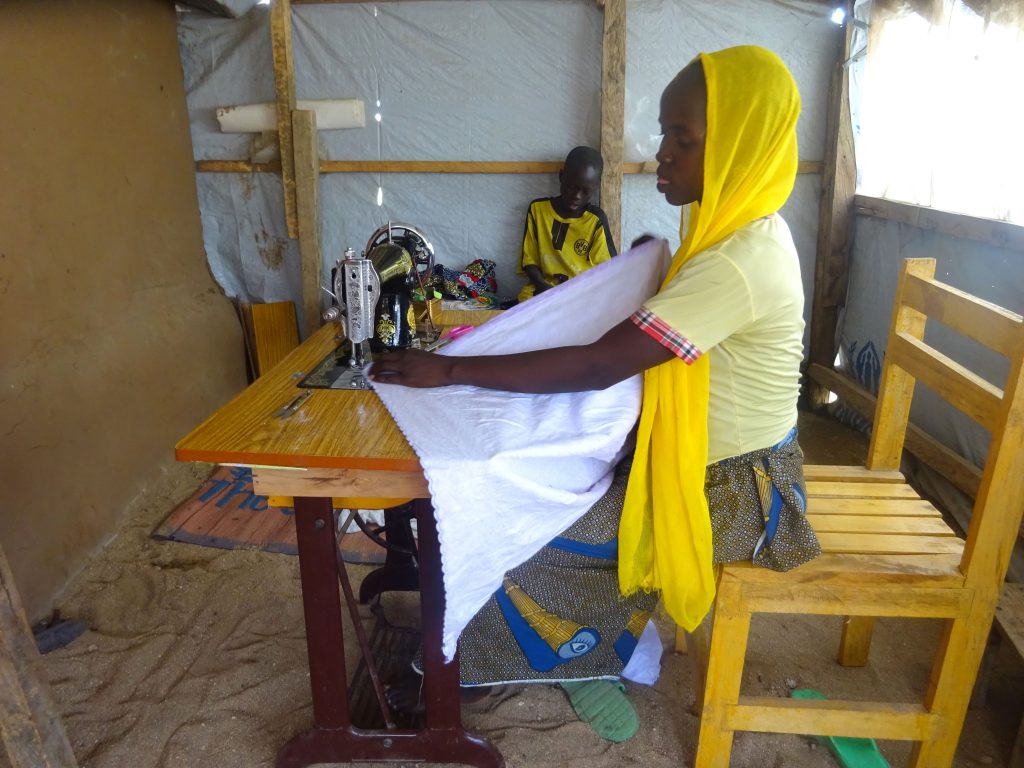 Esther received support in the camp to participate in training for young women, and was taught how to sew.
She sold food until she could save enough money to buy herself a sewing machine "I participated in sewing while selling fritters on camp."
Today, Esther is one of the most popular dressmakers on camp. Many women go to her for their clothes and their childrens.
It's very nice. I do like it and I do it with pleasure any time I have a customer. Generally, my neighbours come to me with their children for their clothes and anytime I see somebody wearing something that I sewed, it makes me happy. I can now take care of some family needs, like cooking and other things."