WHAT'S HAPPENING IN IRAQ?
---
Years of internal conflict have caused heartbreak for families in Iraq.
The US-led invasion to remove Saddam Hussein left behind a climate of political instability, which in turn, led to the rise of so-called Islamic State (ISIS). Today, Iraq is still living with the legacy of destruction and division from these events.
Although the military operation to drive out Islamic State officially ended in 2017, sporadic fighting continues today. Families have lost sons and daughters, fathers and mothers, brothers and sisters. It will take years to rebuild what they have lost.
For many, the only option was to escape. Around one million people are thought to have left Mosul and the surrounding areas since the battle to reclaim the city started.
Some families are now trying to return home, but the conditions are harsh. Homes have been damaged, water and sewerage systems are in disrepair, and jobs are in short supply. Others are still too traumatized to go home or no longer have homes to return to.
FORCED TO FLEE
---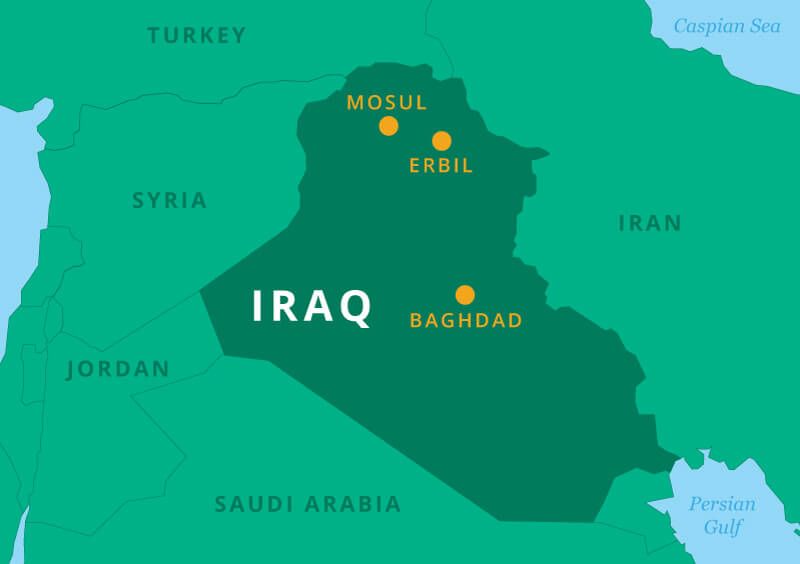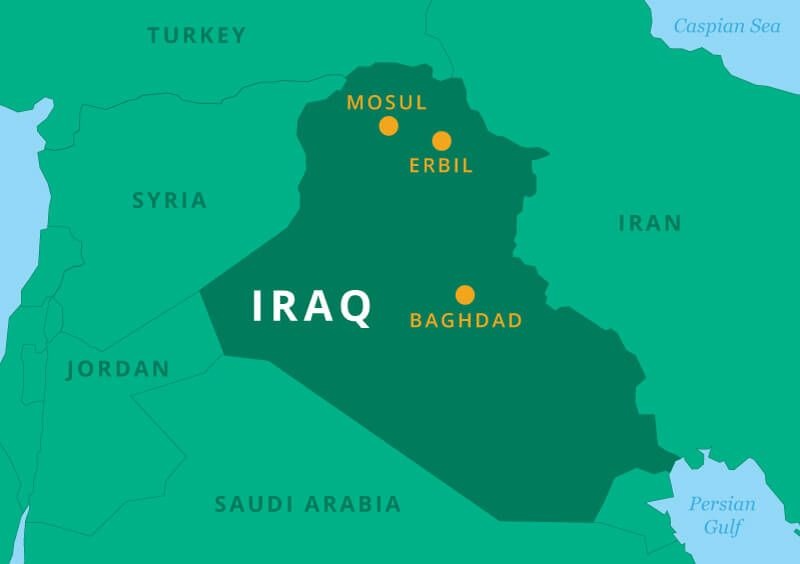 The situation in Iraq has had a devastating impact on families' livelihoods, with many of them having no other choice but to flee the violence and instability.
Since 2014, 6 million people have been forced to flee their homes in search of a safer place.
2.6 million still haven't been able to return home.
67,200 Iraqi refugees have fled to neighbouring Jordan and 142,000 have fled to Turkey.
HOW ARE WE HELPING FAMILIES IN IRAQ?
---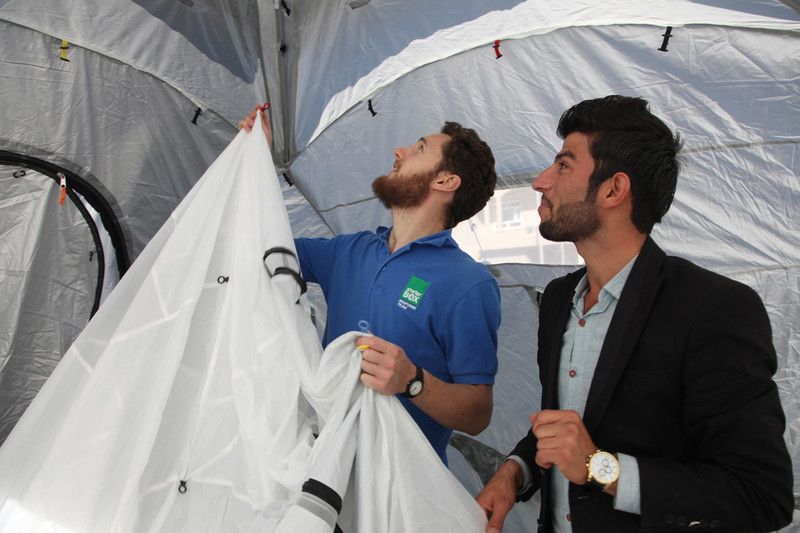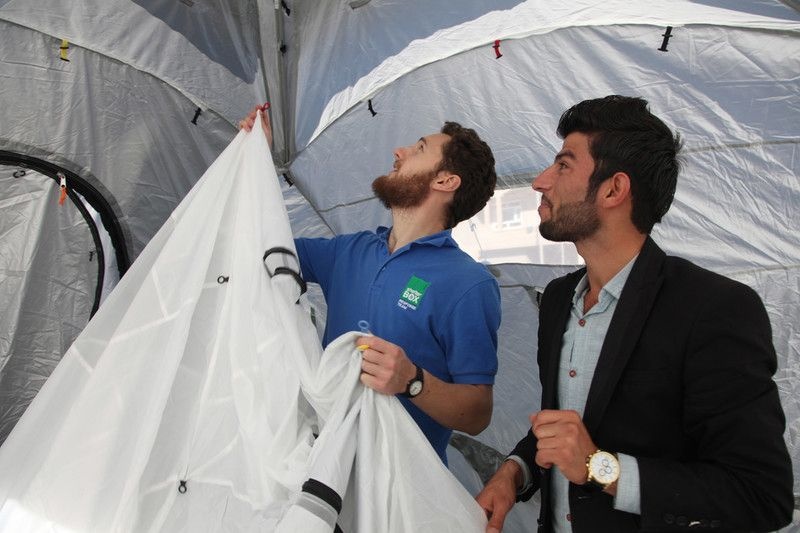 Since the beginning of the government-led effort to claim back the city of Mosul in 2016, we have provided support to nearly 12,000 families with the help of our partners.
Through our partner ACTED, we've recently completed distributions in northern Iraq, supporting families in areas that have only recently become accessible.
These families have received very little help to date. We've supplied them with kits to repair damaged homes and make them waterproof and secure.
We've also provided essential aid items like mattresses, water carriers, and solar lights.
This project, completed at the end of 2018, supported over 500 families in northern Iraq.
SHELTERBOX AID IN IRAQ
---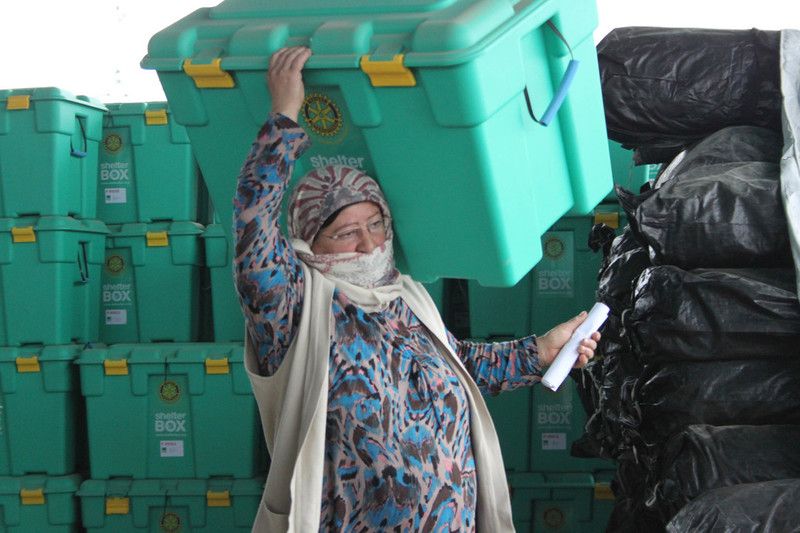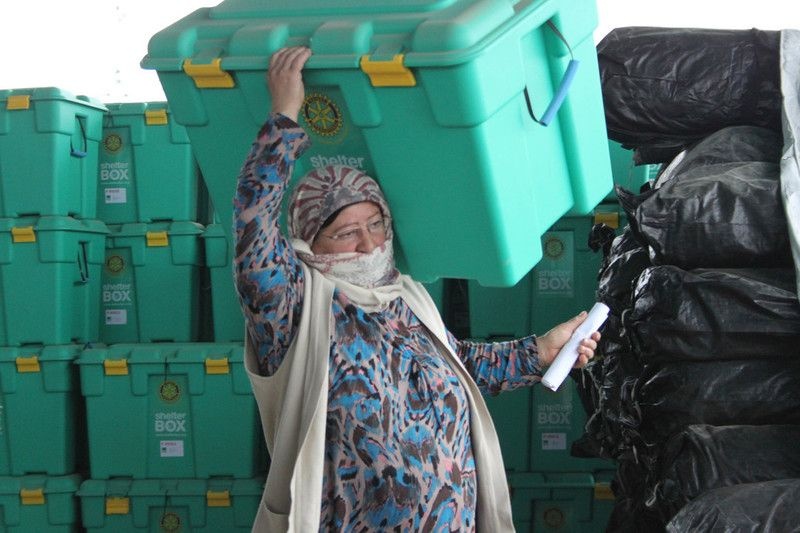 Since 2016, we have provided a range of essential aid items in Iraq. We've tailored our aid to peoples' needs as the situation on the ground has changed.
Our aim is to ensure that families don't feel abandoned. For our latest response, our aid was designed to help families repair damaged buildings.
We've supplied additional tools such as wood and sealant to make shelters weatherproof. We've also provided mattresses, kitchen sets, solar lights and mosquito nets.
[InlineButton link="/aid" title="See Our Aid Items"]
Tools

Tools and materials that allow families to rebuild their homes

Water Carriers

Water containers make safe drinking water one less thing to worry about

Kitchen sets

Cooking sets bring normality back to lives turned upside down by violence
WHO HAVE WE HELPED?
---
Little Jyan and her family previously received a ShelterKit tailored to their exact needs, so that they could strengthen their shelter to withstand the harsh extremes of the Iraqi climate.
It's not easy reaching the most vulnerable people caught up in brutal conflict, but we do it with the help of our amazing partners.
Read the eyewitness account of Marwa, a young woman from Mosul. After living under Islamic State rule, and seeing their cruelty first-hand, she decided to become an aid worker.
She has helped us deliver ShelterBox aid to families who have fled the conflict – often with nothing but the clothes on their backs.
[InlineButton link="/mosul-marwas-story" title="Marwa's Story"]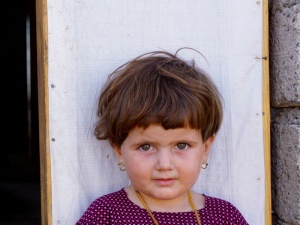 Two-year-old Jyan and her family left their home when she was just a baby. Their new home has been strengthened with the help of a ShelterKit.
SNAPSHOTS FROM IRAQ
---
HAVE A LOOK AT SOME SNAPSHOTS FROM THE DISTRIBUTIONS CARRIED OUT BY ACTED, OUR IMPLEMENTING PARTNER IN IRAQ, IN DECEMBER 2018. THE DISTRIBUTIONS ARE NOW COMPLETE.