Every year on International Women's Day we celebrate the social, economic, cultural, and political achievement of women.
This day also marks a call to action for accelerating women's equality around the globe. Women are disproportionately affected by disaster. During disaster all forms of violence against women increase, their livelihoods are hit harder, and often put the survival of others above their own.
This year, to mark this day, ShelterBox is hosting our first ever virtual International Women's Day panel online!
Join us live online and hear from an inspiring and diverse panel of female leaders as they share their personal experiences and insights into the daily disparities and challenges women face and the ways in which we can collectively work together to change that narrative by empowering women around the world.
REGISTER TODAY!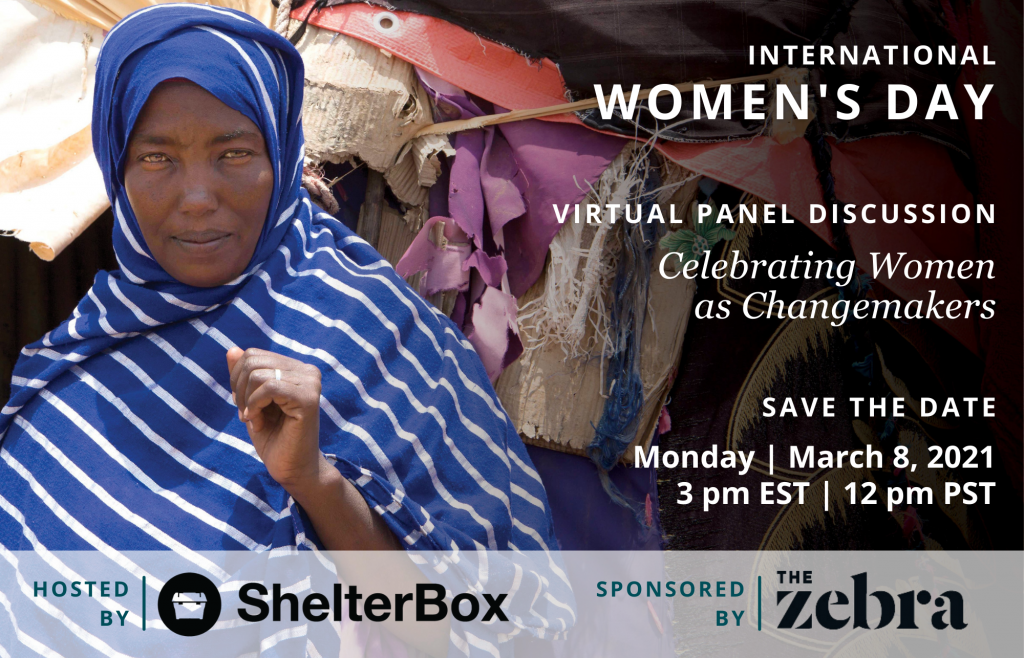 Join us Monday March 8th, 2021, 3pm EST
We're sorry, sign-up is now closed.