In 2018, Ethiopia saw the largest internal displacement of people anywhere in the world. Since then, millions of people have been forced to flee their homes because of violent conflicts and climate change in Ethiopia.
Inter-community violence in West Guji and Gedeo has uprooted many families, whilst flash flooding and drought in other areas have caused even more people to leave their homes.
The Ethiopian government is making efforts to find a peaceful resolution to the violence so that people can return home safely and receive the aid they need.
But the challenges are great. Many families are moving back, only to find their homes destroyed, reoccupied or looted.
how is shelterbox helping?
---
With the support of our partner, IOM (the International Organization for Migration), we have provided aid in West Guji, helping more than 3,000 families so far.
Vital aid like tarpaulins, ropes, blankets, water carriers, sleeping mats and kitchen sets can help families in this difficult time.
We've also provided training to our partners to help communities make the most of the items they have received and to evaluate how effective our aid as been in meeting their needs.
ShelterBox work in Ethiopia is on-going. Teams began working in the region in 2018 and thanks to our local partners, ShelterBox plans to continue working and distributing aid. Right now, thanks to you, we're providing essential aid to over 1,000 families as the next phase of work begins.
Our work in Ethiopia is far from over, and we're currently planning a new project to support even more families affected by conflict in Ethiopia.

providing training
---
Alongside our physical aid items, we have distributed Information, Education and Communication (or IEC) materials.
These materials use images to communicate key messages about aid items. Pictures ensure that people who may not be able to read can still benefit from the items.
In addition to our training sessions, the IEC materials have been used to share important messages about how to use our tarpaulins, rope, mosquito nets and water carriers.
For example, our tarpaulins can be split along a seam to provide two narrower tarpaulins, and they have black reinforced bands that should be used for fixings.
For water carriers, the IEC encourages people to use wells to collect their drinking water, instead of other more dangerous water sources.
Ayano's Story
---
Your Aid in Action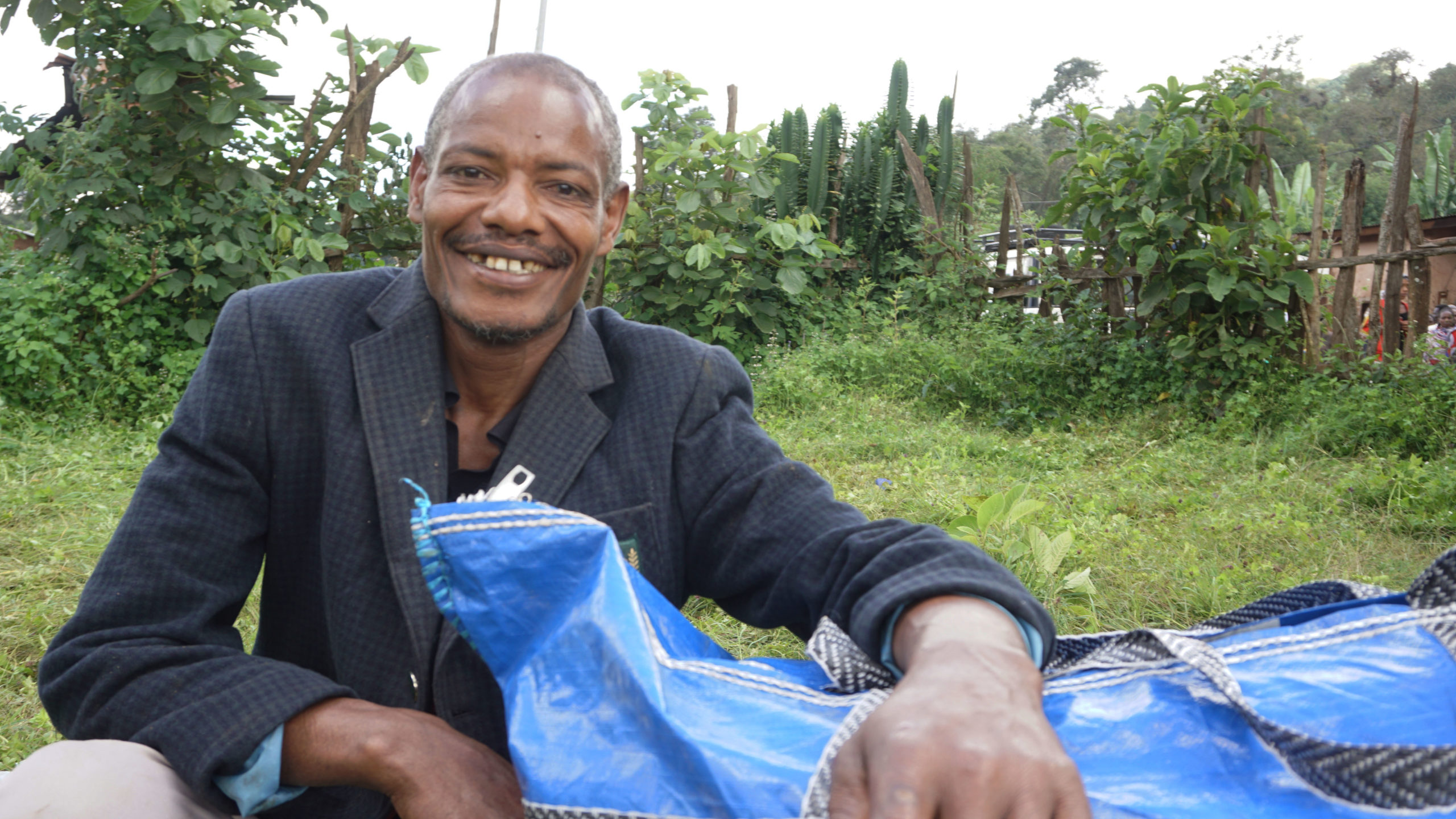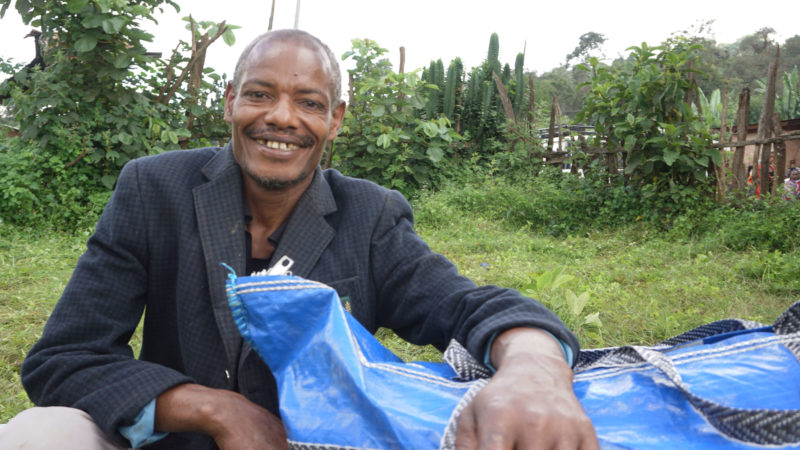 Ayano is one of many who were forced to flee their homes due to violence.
We loaded up one donkey and whatever we could carry"
Read Ayano's story to see how your support is helping families recover from conflict and rebuild their lives.
[InlineButton link="/ayanos-story" title="Read Ayano's Story"]