The global climate is changing and it's having noticeable effects on our environment.
Rising sea levels caused by shrinking glaciers and melting sea ice are increasing the risk of significant floods.
Shifting weather patterns are making weather-related events, like hurricanes and typhoons, more powerful than ever before.
Increasing temperatures and lack of rain are making droughts more extreme and longer-lasting.
As disasters become more dangerous, they affect more people and cause increased displacement rates and death tolls. They also have a greater impact on infrastructure like water resources, energy, agriculture, and transportation, which can make the weeks and months after a disaster hits even more difficult.
We see this each time we work with communities who have lost their homes, livelihoods or loved ones to hurricanes, tropical storms, flooding, and drought.
KEY STATS ABOUT THE CHANGING CLIMATE
---

HOW DISASTERS HAVE BEEN AFFECTED
---
DROUGHTS
Droughts are a natural part of our climate. They are influenced by moving weather patterns, high temperatures and lack of rain.
However, they are increasing in severity in some regions around the world. Somaliland, the Lake Chad Basin, and the Eastern Mediterranean have all seen the effects in recent years.
Increasing temperatures, more extreme changes in rainfall patterns and less snowfall are contributing to worsening drought conditions.
One of the most devastating effects of droughts is the strain they can put on food supplies. In countries where communities don't have reliable sources of nutritious food, droughts can cause food prices to go up, leading to social unrest, famine, and forced migration.
FLOODS
As temperatures rise, the warmth can lead to more extreme rainfall in some regions.
At the same time, the sea level rises predicted for the coming years will cause increased flooding in coastal and low-lying areas. Coastal erosion will also increase.
Flood risks are also increasing across many urban and rural areas because of the changing landscape. Natural flood barriers like forests are being cut down and expanding cities create huge areas of impermeable land where high levels of water are not easily drained away. (source: IPCC)
For communities, flooding causes decreased access to clean drinking water and can also create stagnant water that is a breeding ground for mosquitoes. This increases the risk of water-borne and vector-borne illnesses and diseases in the weeks and months after flooding occurs.
HURRICANES
Hurricanes, cyclones and tropical storms are a natural part of our climate.
While the number of tropical storms we see is not increasing, the rising temperatures are causing the storms to become much more intense and have a far more devastating impact. In recent years, we have seen far more of the highest possible categories of storms – Categories 4 and 5.
Research also suggests that climate change is influencing the speed of tropical storms, causing them to move more slowly and leading to greater destruction. We saw this recently in the very slow-moving Hurricane Dorian which devastated the Bahamas in 2019.
LIVING THROUGH EXTREME DISASTERS
---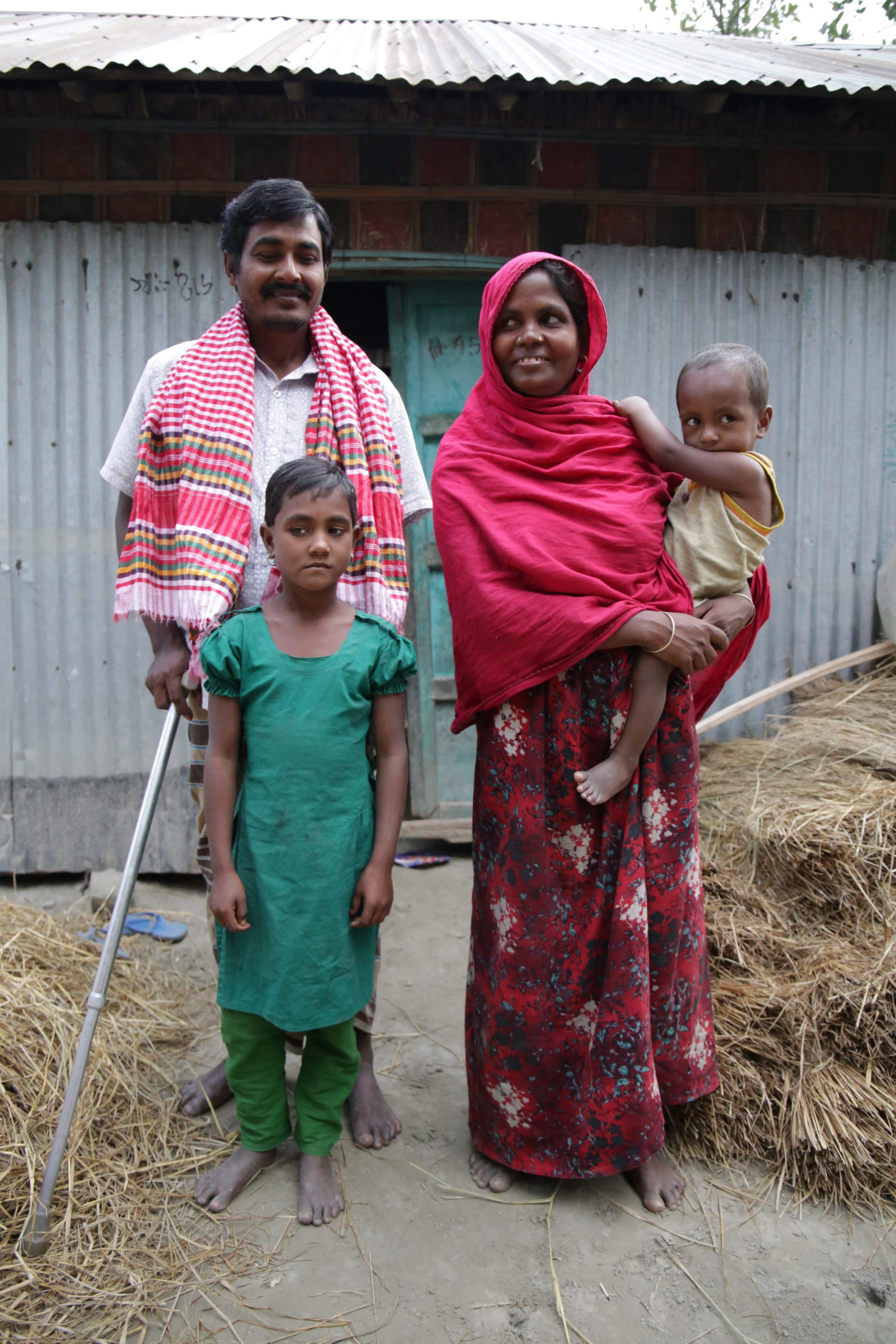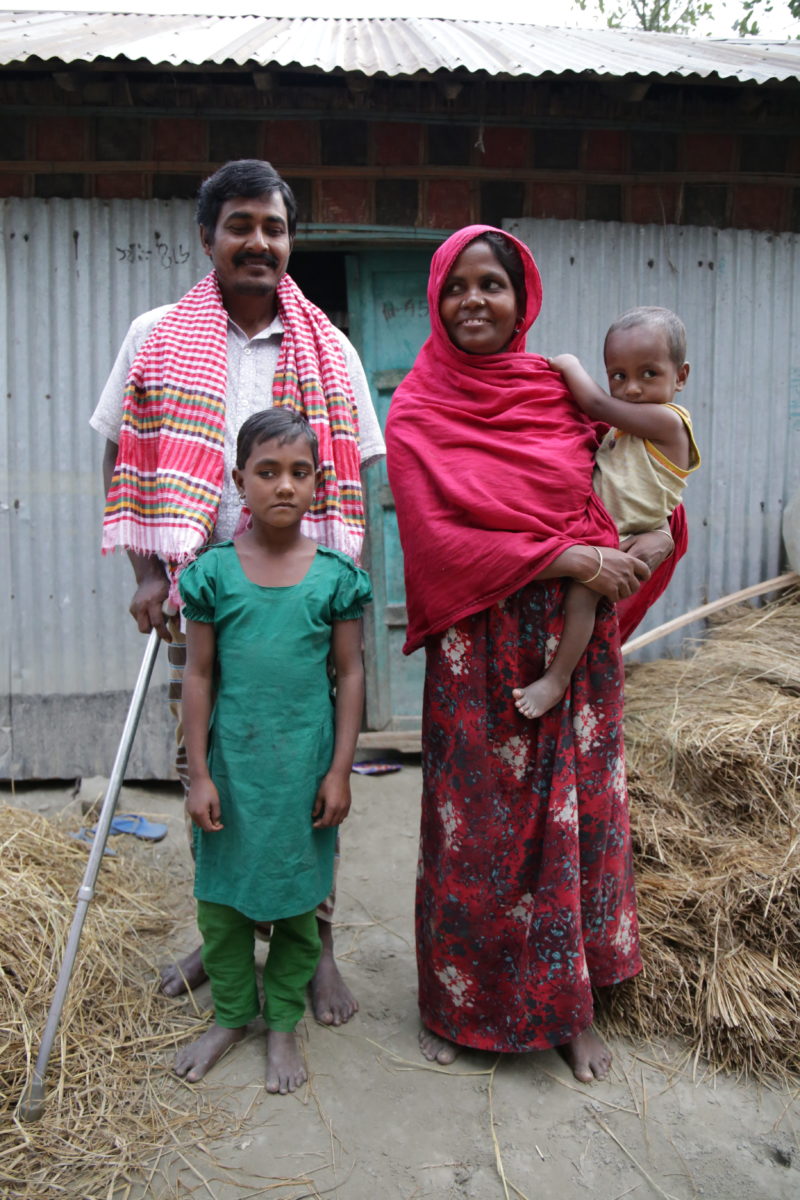 Behula lives with her husband and four children in Bangladesh.
Their home is very close to the Brahmaputra river, on an island (known locally as a "char") made of sand and silt shifted by strong currents. At the height of the rainy season, these soft chars are battered by floods.
During the rainy season in 2019, water levels rose so rapidly that the strong currents reached the pillars of their home, causing it to collapse.
Behula said it was the worst flooding she had ever witnessed.
"The water level was up to my chest. All through the night we cried, I called people, but they couldn't come easily. In the night people did not come. We moved our cattle to the nearby market and stayed for six days on a boat. We suffered a lot compared to the previous years."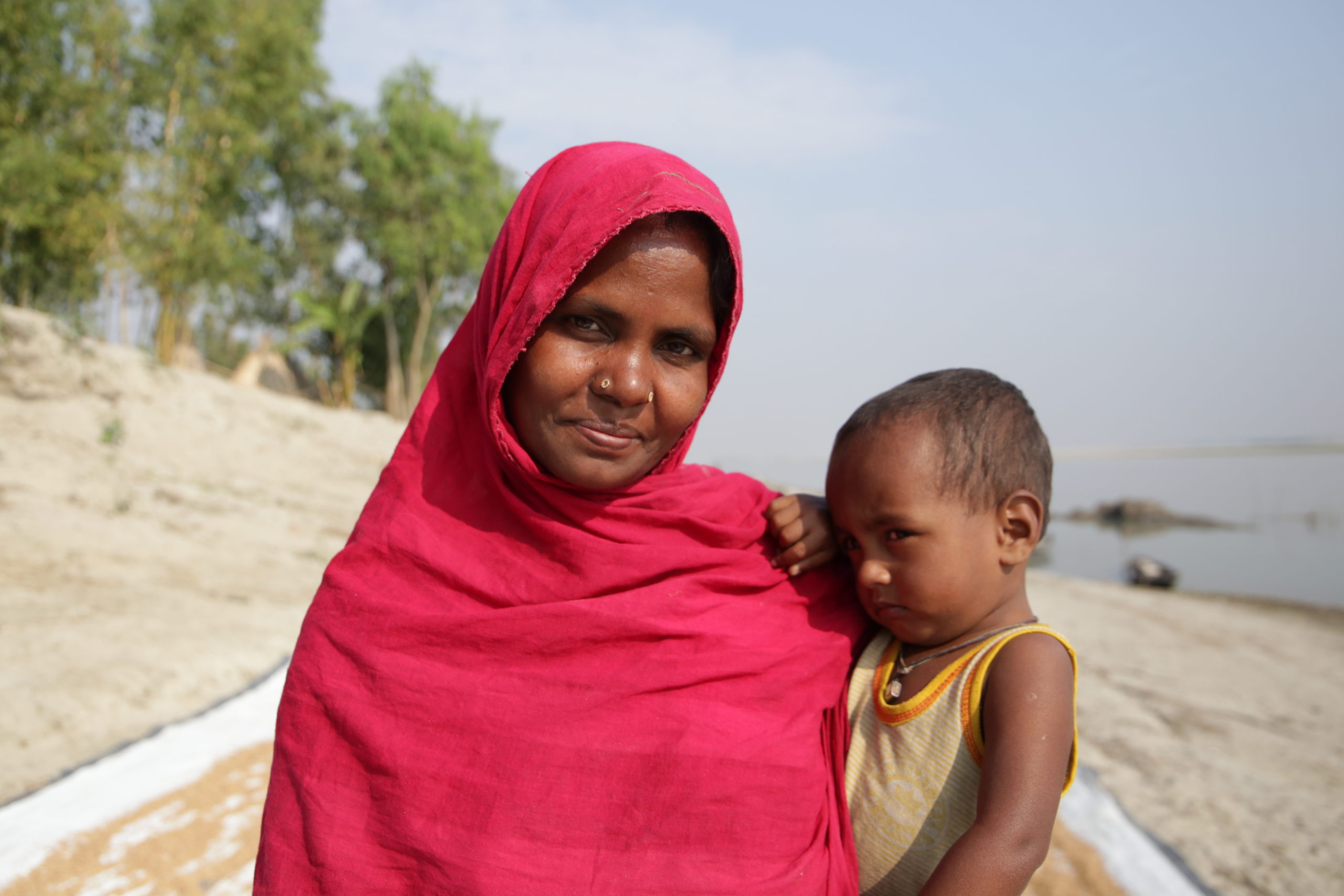 While flooding in Bangladesh during monsoon season is an annual event, 2019 was an extremely bad year.
Continuous and heavy rainfall from neighbouring countries Nepal and India converged in Bangladesh's two major river systems (Jamuna and Tista) causing the highest flood levels recorded in the last 100 years. (source: reliefweb)
Unfortunately, Behula and her family do not have the money to buy land away from the river. She said she is aware that there might be more flooding and is already worried about how bad it will be.
"I am much more anxious about the flood next year, here is not the right place to live."
MANAGING OUR OWN IMPACT
---
We know that by working to support disaster-affected communities, we also have an impact on the environment.
The non-recyclable waste we produce contributes to landfills, and any single-use plastics involved in our work will take many years to degrade.
That's why we are committed to understanding our impact on the environment and finding ways to avoid or reduce these effects. 
As a global organization, this includes working on ways to:
Reduce waste created in our offices.​
Reduce single-use plastics within fundraising materials by the end of 2020.​
Eliminate non-essential single-use plastics in our core aid items by the end of 2020.​​
Work towards renewable energy to power our UK sites​.
Use only FSC-certified or 100% recycled paper products.​
Ensure that all forest products are sustainably and legally sourced.
MORE ABOUT DISASTERS
---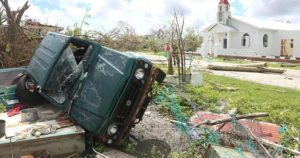 Disasters Explained: Hurricanes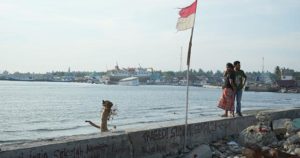 Disasters Explained: Tsunamis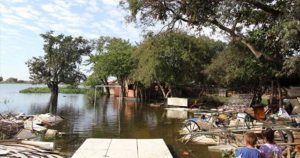 Disasters Explained: Floods