A Family Secret
---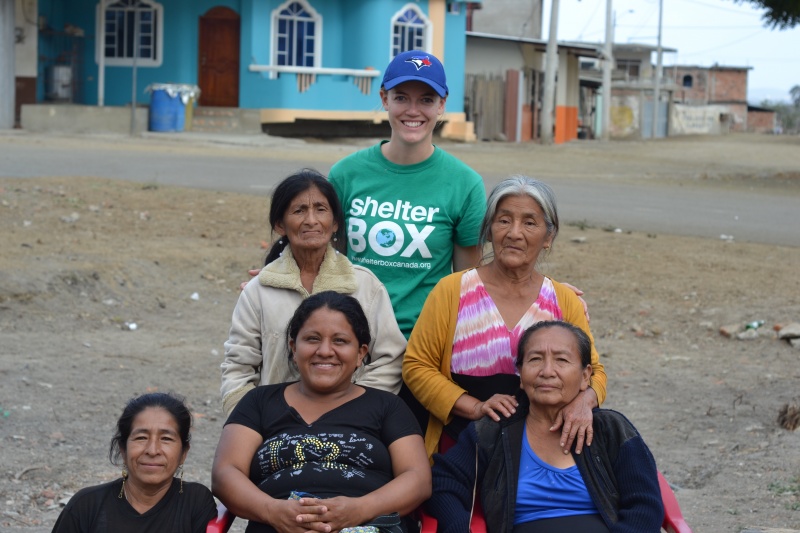 Stephanie Christensen, Executive Director of ShelterBox Canada, shares her crowd-pleasing, family secret recipe for dark chocolate ganache tarts.
I love getting my friends and family together over the holidays. By hosting a shine dinner, I can do this while also making a meaningful difference for families around the world who will be left in the dark this holiday season. For me, shine dinners embody the true spirit of the season!
Dark Chocolate Ganache Tart
---
INGREDIENTS
For the crust:
• 1 1/2 cups graham cracker crumbs
• 5 tbsp unsalted butter, melted
• 1/4 cup granulated sugar
For the filling:
• 12 oz/340 grams good quality dark chocolate
• 1 cup heavy whipping cream
• 4 tbsp unsalted butter, room temperature
To decorate:
• Fresh mixed berries
METHOD
Begin by making the crust. Combine graham cracker crumbs and the sugar in a large bowl. Slowly stir in the melted butter until the crumb mixture is moist. Using your hands or a spatula, press the mixture into a tart or pie pan (it's easiest if you start with the sides first!)
Bake the crust for 7-9 minutes at 350°F, or until the crust starts to harden. Once the crust is almost completely cool, start making the filling.
For the filling, start by cutting up the chocolate into small chunks. Place the chocolate and butter in a bowl. In a saucepan over medium heat, bring the whipping cream
just to a simmer.
Immediately pour the heated cream into the bowl with the chocolate and butter and cover with tin foil for 3 minutes.
After 3 minutes, stir the mixture until it is completely smooth. Pour the mixture into the crust shell, let it cool to room temperature before putting the tart in the fridge to cool for at least 2 hours.
To serve, run a sharp knife under warm water and cut the tart. For best results, rinse the knife after each cut. Place mixed berries on top and enjoy!
Shine for ShelterBox
---
Host a Shine for ShelterBox candlelit dinner this holiday season.
Get together with friends and family to eat, drink and raise money for families who have been devastated by disaster or conflict.