Get the party started
---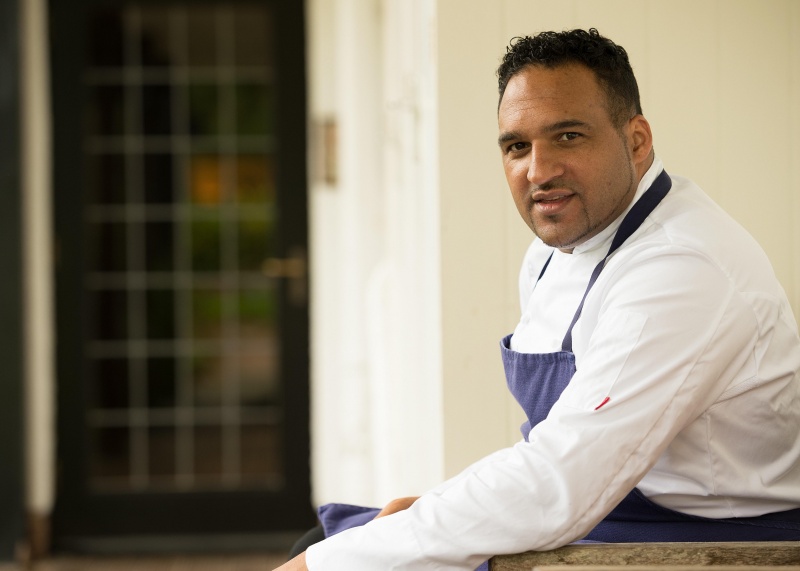 Two star Michelin chef Michael Caines shares his classic soup starter that comes with a fragrant spicy twist.
Shine for ShelterBox is a brilliantly simple way to make a difference to families all over the world when they need it most. Get together with your neighbours, feast with your friends or cook up a storm with your community this winter to spread some brightness to the lives of others.
Curried Carrot Soup
---
INGREDIENTS
• 3/4 cups onions, chopped
• 2 cloves of garlic, lightly crushed
• 2 1/2 cups carrots, chopped small
• 3/4 cups unsalted butter
• 1 teaspoon cumin seeds
• A large pinch of Madras curry powder
• 1 1/2 cups chicken stock
• 2 1/2 cups water
• 1 bouquet garni (parsley stalks, coriander stalks, thyme, bay leaf, celery and leek, tied with string)
• Fresh coriander leaves
METHOD
Cook the onion, garlic and carrots gently in a saucepan with a pinch of salt and the butter, without colouring, for 5 minutes.
Meanwhile, toast the cumin seeds in a dry pan. Add the toasted cumin and Madras curry powder to the vegetables and cook for a further 2 minutes, then add the chicken stock, water and bouquet garni.
Bring to the boil and add a little salt, then reduce to a simmer and leave to cook slowly for 30 minutes.
Transfer to a blender and blend to a fine purée, then pass the purée through a sieve and return it to a clean pan.
Check the seasoning and serve sprinkled with freshly chopped coriander leaves.
Shine for ShelterBox
---
Host a Shine for ShelterBox candlelit dinner this holiday season.
Get together with friends and family to eat, drink and raise money for families who have been devastated by disaster or conflict.