Don't worry if you have two left feet, get stepping for shelter! Start your challenge by following some of our tips below.
Step 1: Goal
Choose a specific quantifiable goal. Choose an amount of time that you will dance for and set an amount of money that you hope to raise each of those hours! Set a goal of dancing for 5 hours, raising $100 dollars per hour. This goal is the equivalent of providing a family with a ShelterBox tent after a disaster!
Step 2: Fundraising Page 
Create your own fundraising page to share with your supporters. It's yours to personalize with photos, messages and updates. This is also where all of your supporters can pledge towards your goal! Don't forget to email your circle to let them know about your new page! Check out a sample template here.
Step 3: Your Crew
Do you have a dance crew already? Challenge them to dance with you, either in the same location socially distanced or on a video call together! We are stronger together and dancing is always more fun with a partner.
Step 4: Track 
Don't forget to set an activity tracker or live-stream your dancing! This way it is easy to keep track of every minute you dance, and supporters can tune in to watch every step you take showing your amazing dedication to families in need of shelter around the world. It's also a great motivator to post on your fundraising page!
Step 5: Spread the Word
Go one step further, share your goal and challenge 5 of your friends to join you! You could even live-stream your marathon on your social media for friends and families to get involved live. Don't forget to tag us @ShelterBoxCanada!
Nervous about getting started? Check out some of our fundraising tips here.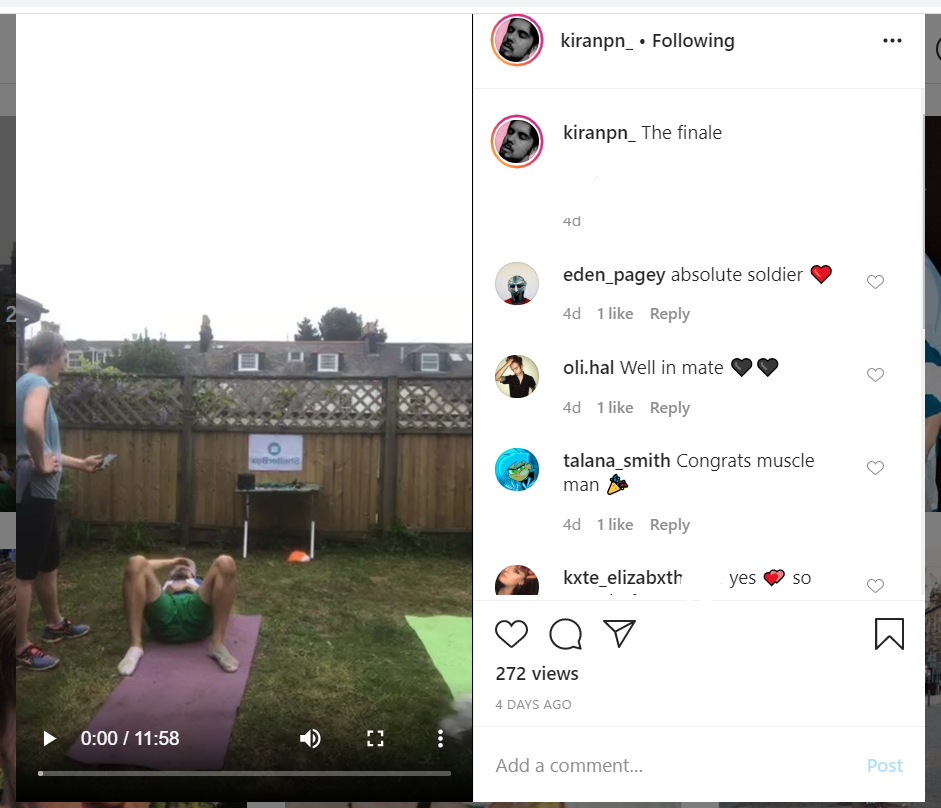 Kiran took the concept of a Dance-a-thon and flipped it on it's head and made it fit his passion for fitness. Kiran challenged himself to a 12-hour workout – which included various forms of exercise (e.g. cardio, strength, kickboxing, etc.). The whole event was live-streamed on Instagram and people watching were able to drop in for however long they wanted! So many people supported him by donating, smashing Kiran's goal and raising over $2800!
We've got your back
---
Have any questions, concerns or just need some help getting started? Send us a message.
Dancing not for you? Check out our other challenges
---