After suffering the wrath of Hurricane Irma, the Caribbean was pummelled by Hurricane Maria. The arrival of these Category 5 hurricanes makes this one of the most ferocious hurricane seasons ever recorded.
In the months since the hurricanes hit we have delivered aid across six countries, tailoring our response to best support different communities.
In St Kitts and Nevis and the Dominican Republic we supported families to rebuild their homes with the help of a ShelterKit. Elsewhere in the British Virgin Islands, our tents were the best option – creating a warm safe home while the long clean-up process takes place.
We have recently returned from Dominica and Barbuda, where we helped families to return home and begin the rebuilding process. For families in Barbuda, this process has taken much longer than other areas as the island was almost completely destroyed after the storms.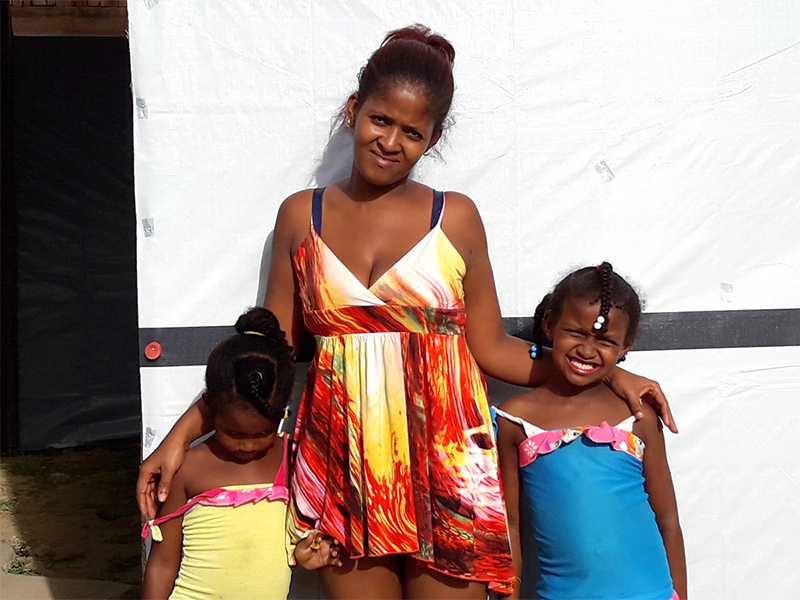 Yanira, her husband and their two daughters, live in Santiago in the Dominican Republic.
Their house backs onto a river, which flooded during Hurricanes Irma and Maria.
Yanira said: 'The river flooded through the house. It was at least a metre high. The walls cracked, there is a hole in the floor, which you can see the river through underneath.'
Yanira and her family received a ShelterKit, containing the materials needed to repair damaged structures and create emergency shelter, such as tarpaulins, tools and fixings. They will stay in their new shelter until they find a house further from the river.