Blog
---
What we learned after opening ShelterBox Operations Philippines
ShelterBox has responded in the Philippines more often than any other country. The Philippines is one of the most disaster-hit countries in the world and frequently experiences disasters like earthquakes, tropical storms, volcanic eruptions, and typhoons. On average, we have responded in the Philippines nearly twice a year since 2004.
In 2017, ShelterBox Operations Philippines (SBOP) was established as a locally registered NGO that is supported by ShelterBox Operations HQ in the UK. SBOP allows us to store aid items in-country so that we can respond and distribute quickly and efficiently within the country, as soon as disaster strikes.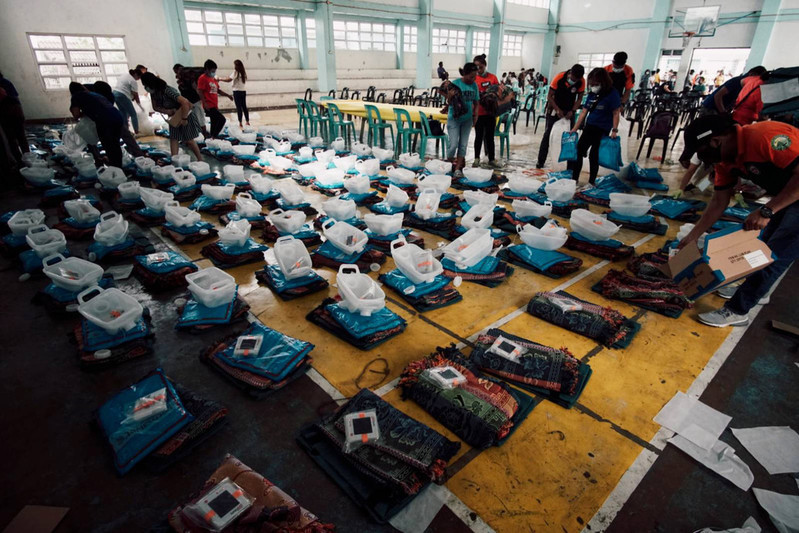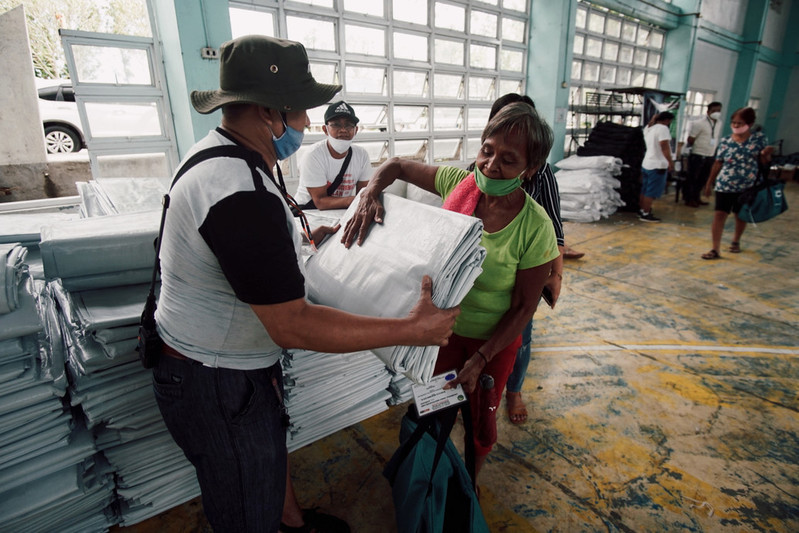 Families receiving aid items following Typhoon Goni in 2020.
What are the benefits of establishing ShelterBox Operations Philippines (SBOP)?
1. Reduced response times: SBOP has helped us respond to disasters faster. In 2015 (before SBOP was established), the average response time to disasters in the Philippines was 87 days. In our 2020 response to Typhoon Goni, we were able to confirm needs, identify affected families, and distribute aid within 27 days after the typhoon struck.
2. Lower cost per family: In 2015, the cost to provide aid per family in the Philippines was an average of $710. The establishment of SBOP has helped lower the cost per family to $243 as of 2019.
3. Lower profile events: Having an operational office in-country gives access to direct news from the ground and allows us to respond to disaster events that we would otherwise not have known about. We have been able to respond more often to small disasters that are not shown on international news.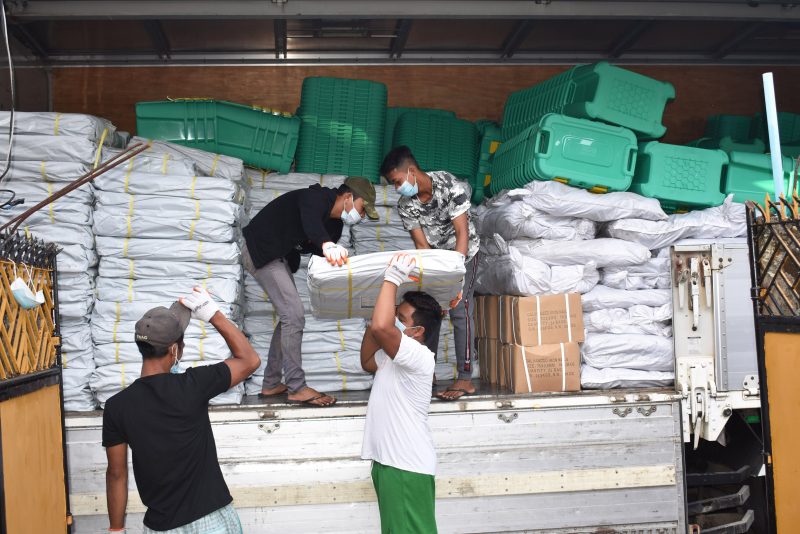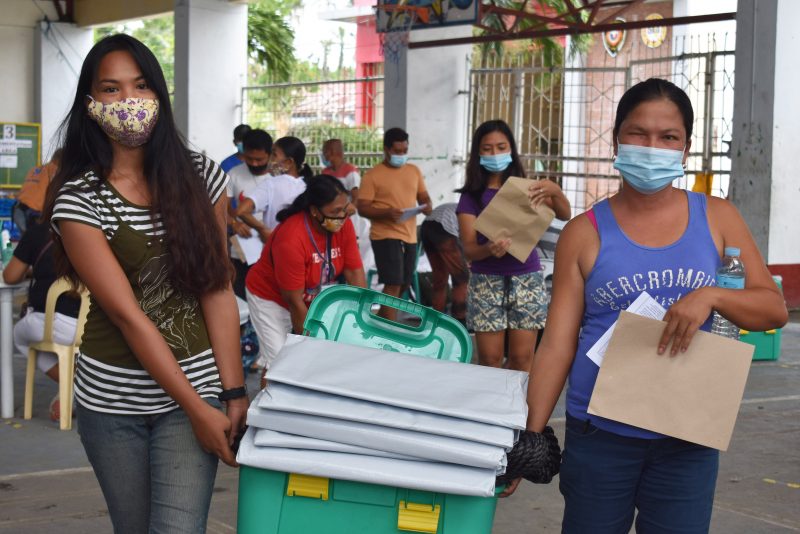 Our partner Terres des Hommes distributing aid to families following Typhoon Vongfong in 2020.
4. More families: SBOP allows us to help more families. We have better access to local knowledge, contacts, and stocks. Having a local headquarters like SBOP has helped lower costs which enables us to support more families. Our goal in 2020 was to support 5,000 families, but we were able to exceed this goal and supported an incredible 8,082 families. All thanks to our global supporters!
5. Access: COVID-19 is currently preventing local and international travel; however, our partnerships with other organizations has allowed us to continue to provide aid after disaster. When responding to Typhoon Goni in 2020, our relationship with Rotary International in the Philippines helped connect us with other local organizations, including the Navy, that provided support with the transport of aid. Additionally, we regularly communicate with PINGON (Philippines Disaster Consortium) and shelter clusters during emergencies to help speed communication and information gathering and identify potential community partners already in affected areas.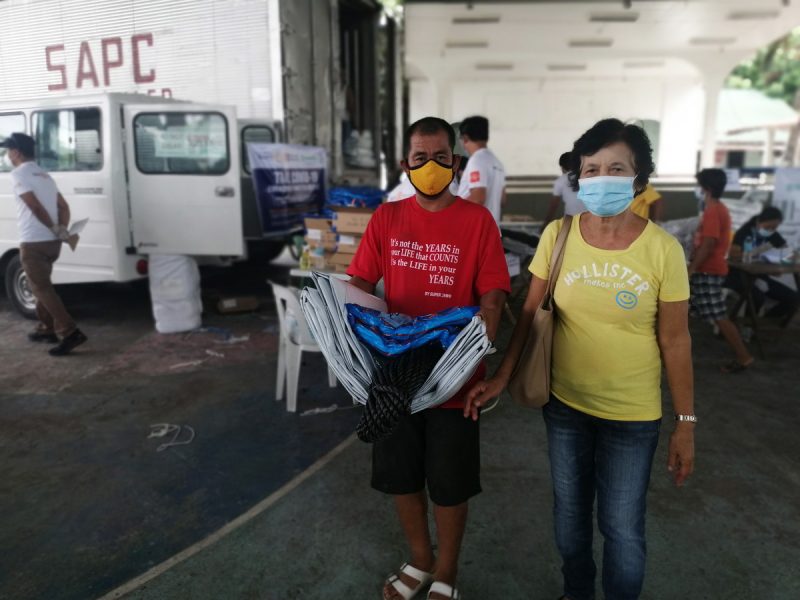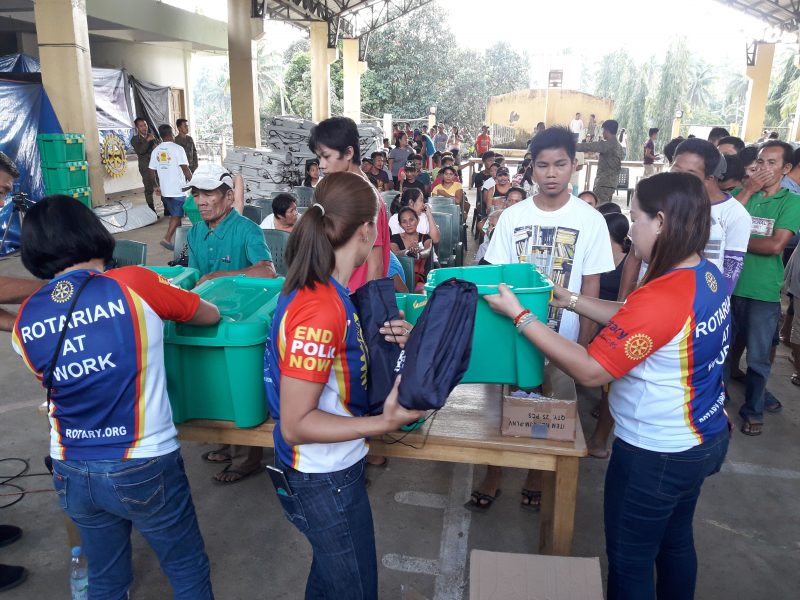 Families receiving aid following the Taal Volcano eruption in 2020 (left) and our partner Rotary helping distribute aid in 2019 (right).
6. Pre-funding: Our responses are pre-funded, meaning that we preposition and store aid items around the world ahead of time so we can respond quickly to disasters. We have aid items stored in our warehouse in Cebu which means we have aid in-country to be ready to respond after the next disaster in the Philippines.
7. Space for innovation: Having a local office allows us to trial different methods of assistance and enables us to learn directly from the communities we serve. For example, we were able to test the effects of complimentary cash support on shelter outcomes during our response to Typhoon Tisoy in 2020.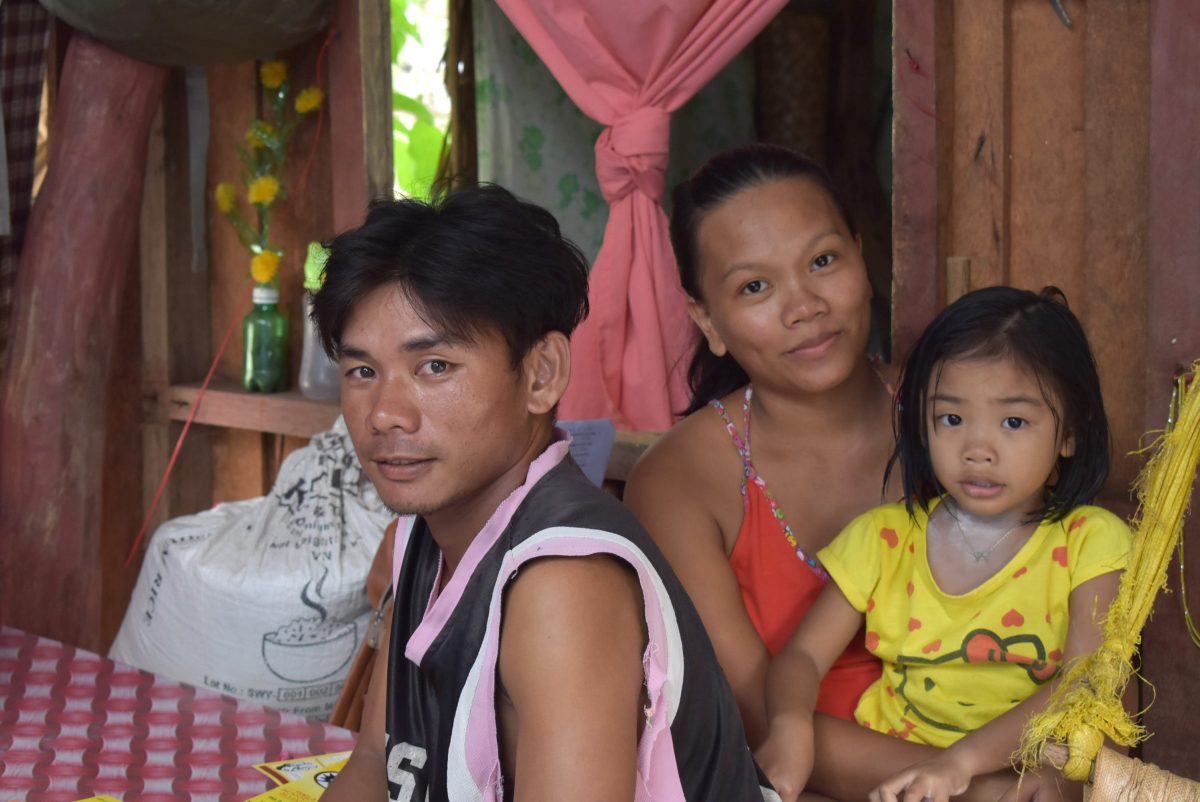 Alejandro and his family after receiving aid following Typhoon Vongfong in 2020.
Thanks to ShelterBox Operations Philippines, our partners, and most importantly our global supporters, ShelterBox will continue to work toward finding the most efficient ways to provide support to families in the Philippines.
We know the next disaster in this country is not a matter of if, but only a matter of when. Thank you so much for ensuring we are always prepared when the unthinkable happens.

Blog
---
World Humanitarian Day 2022
Discover everything you need to know about World Humanitarian Day and meet four real-life humanitarians.

Blog
---
Crisis in the Horn of Africa: Why we must act now
The Horn of Africa is experiencing the worst drought in over 40 years. Learn more about this crisis and how shelter can make an impact.