Blog, Philippines
---
How ShelterBox helped 100,000 people after Typhoon Rai
When Super Typhoon Rai ravaged parts of the Philippines in December 2021, it damaged and destroyed 1.7 million homes. Typhoon Rai, locally known as Odette, was the most severe storm to hit the country in 2021.
Thanks to the help of our amazing supporters, we are proud to have provided shelter and emergency to over 100,000 people whose homes lay in the path of the super typhoon.
In fact, ShelterBox was one of the first charities to start distributing aid in the aftermath of the typhoon that hit just as families were preparing for Christmas.
The Philippines is ravaged so frequently by severe storms that we pre-position aid in the country. It's also the only country where we have a permanent four-person team. The existence of ShelterBox Operations Philippines means we can scale up our response to meet the needs of people more quickly.
In total we will have reached over 20,000 families affected by Super Typhoon Rai. That's more than 100,000 people who have better shelter as a result of all the help we've had from our supporters.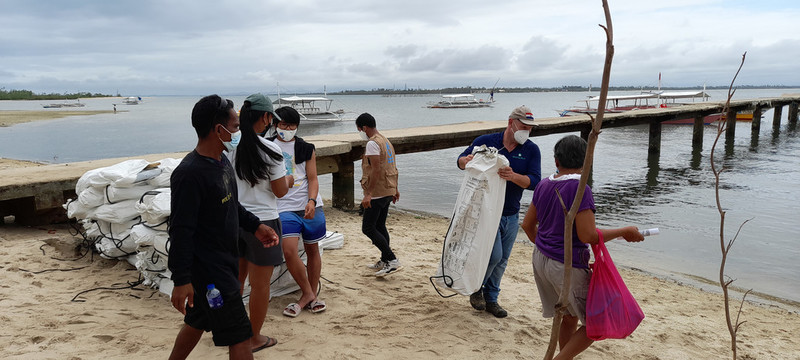 Aid arriving in Bohol, Philippines
How has ShelterBox aid helped families recover?

Island communities have received corrugated iron sheets, hurricane strapping, tarpaulin, rope and tools. These communities found it difficult to access essential resources to build shelter, so the items were very useful. 
At the most basic level, a tarpaulin has made the difference between a shelter made of salvaged materials that leaks to one that doesn't. That is a huge difference to the protection of household items and physical health, but to people's emotional and mental wellbeing.
In addition, solar lights were distributed to communities that didn't have a stable electricity supply. People living in areas known to have Dengue fever received mosquito nets, and also received cash assistance.
Using their complimentary cash, families were able to buy new materials. They were also able to hire skilled labourers to construct strong new homes, which are so much more than a repaired shelter. There was a real sense of these new shelters being people's new homes, as they would be using them for a long time.
The items provided to families is making a huge impact on their self-recovery and on a families ability to dictate their own recovery journey. You support had given people choice, freedom, and safe shelter.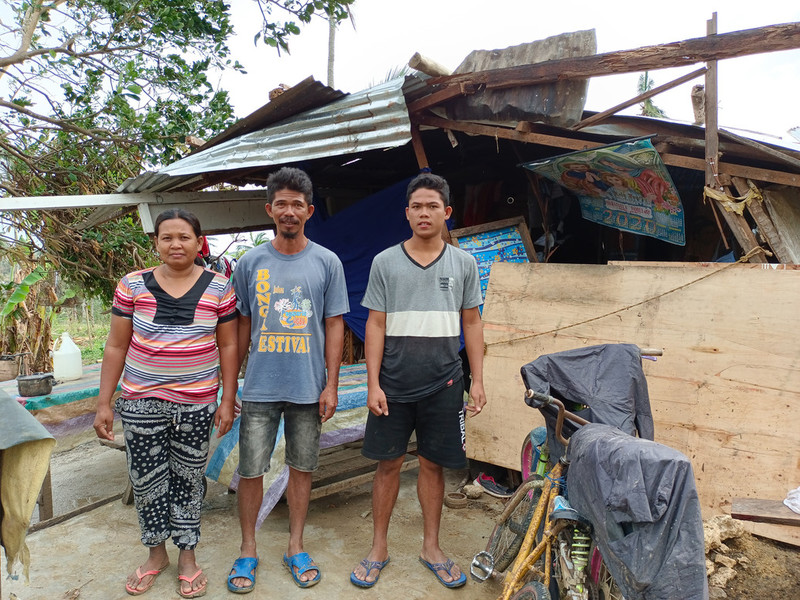 42-year-old Almera lives in Cebu with her husband and eight children. Their family home was severely damaged by typhoon Rai. 
Strong partnerships at the heart of what we do

Our local partnerships with Rotary, Humanity and Inclusion, and local governments have helped us get aid to some of the hardest to reach locations.
Rotarians gave us local connections to communities that had been overlooked so we were able to support them. They provided amazing support during aid distributions, and the Rotary Club of Cebu connected us to suppliers and helped with transport. The official partnership between ShelterBox and Rotary is an amazing tool that allows our teams to quickly make connections on the ground with people who know the communities best. By putting the partnership into action Rotarians were a key factor in enabling ShelterBox to reach 100,000 people. Thank you to everyone who put service above self, either on the ground, or from a distance through awareness and donations, and made all of this possible.
We are constantly working to be prepared to respond to disasters and to grow and develop our capacities. That's both in scale and in quality, and being able to serve needs in a diverse way.
Everywhere we respond, we always make great local connections that serve well for the future. This ever-increasing knowledge is perfectly complimented by having prepositioned items in our warehouse in Cebu.
This capacity, combined with our understanding around how to effectively move aid anywhere in the country, means we are constantly ready to respond quickly, flexibly and with what communities really need to recover.
Thank you for making this achievement possible.
To continue to support this vital work, please consider making a donation.
Contributors: Carrie Gerrard, PR Manager, and Dave Ray, Technical Lead – Shelter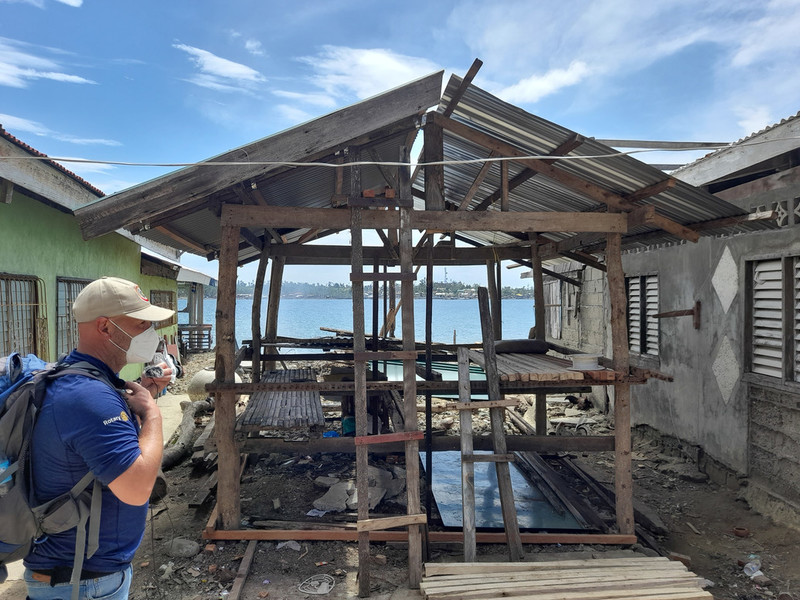 Blog
---
World Humanitarian Day 2022
Discover everything you need to know about World Humanitarian Day and meet four real-life humanitarians.

Blog
---
Crisis in the Horn of Africa: Why we must act now
The Horn of Africa is experiencing the worst drought in over 40 years. Learn more about this crisis and how shelter can make an impact.