Blog
---
Six Reasons Why We Love Giving Tuesday
Lockdown life has got us all checking our calendars, never quite certain what day it is. This week it's Giving Tuesday!
While Giving Tuesday happens after Black Friday every year, this year we had another Giving Tuesday NOW that happened on May 5th. This special event was a global day of giving and unity, and helped give back to people in need during such a crucial time.
Giving Tuesday is a movement dedicated to giving back, especially during a time of spending in excess. You can get involved too! Read on to get inspired by stories of passionate supporters who dedicated themselves to giving back for Giving Tuesday:
1. The humanitarians
First a reminder of why it's all happening: right now, humanitarians are delivering ShelterBox aid around the world. This includes our partners from IEDA Relief (Cameroon), the International Organization for Migration (Ethiopia), ACTED (Nigeria), ActionAid (Somaliland), and HELP (Burkina Faso).
They're working on the frontline in places where coronavirus could be more devastating than anything we have seen so far. They're dedicated, selfless, and endlessly adaptable, finding the best ways to keep themselves and the communities they serve safe.
Get the latest on where how we're responding to coronavirus here.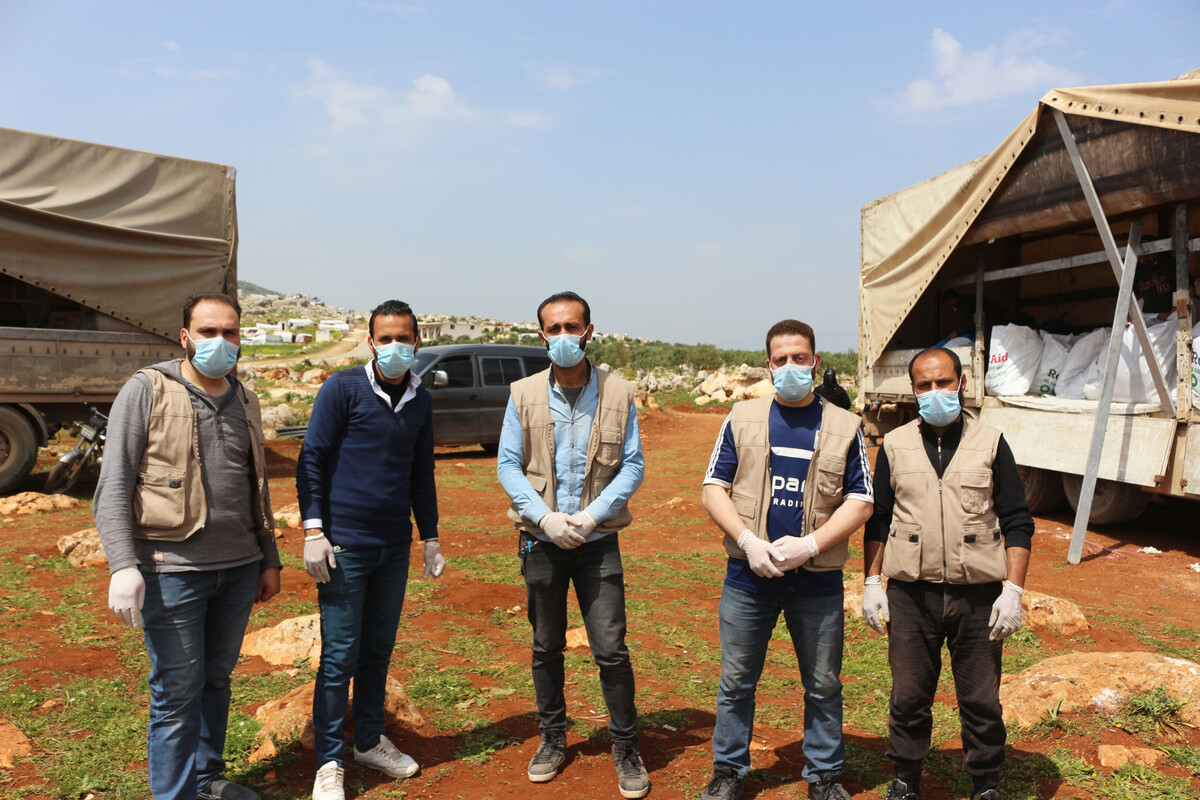 ReliefAid workers take care to protect themselves and the communities they're supporting with shelter
2. Vegetable box… or ShelterBox?
A big shout-out to one new global supporter, who misdialed the ShelterBox UK office while trying to reach her vegetable box company.
Instead of checking the status of her produce, she heard all about ShelterBox and decided to donate anyway. A wonderful gesture, which we're sure made her salad taste all the sweeter.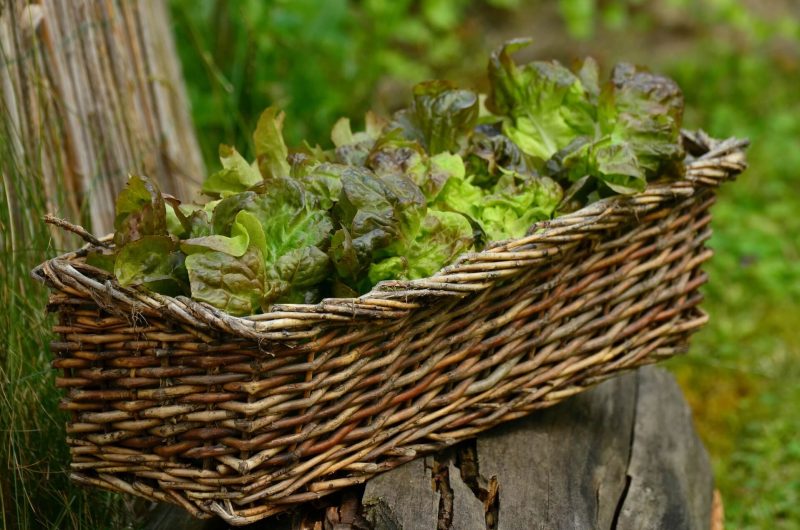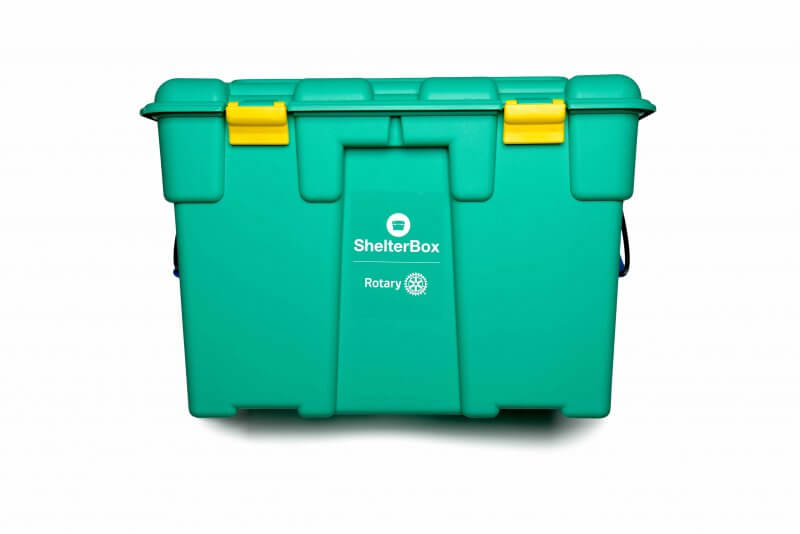 One kind caller's misdial almost converted a vegetable box into a ShelterBox
3. Lockdown Walks
Meg and Alice walked from Lands End to John O'Groats in a challenge to raise money for ShelterBox. The route may have been virtual, but the exercise was very real. Using an app to record their daily walks near home, they tracked each walk until they reached an impressive 1084-mile hike.
'We both love walking, but in lockdown we can't visit the mountains in nearby Snowdonia,' they told us. 'Our challenge will help us keep fit locally and support families who lack even basic facilities to help them through the coronavirus outbreak.'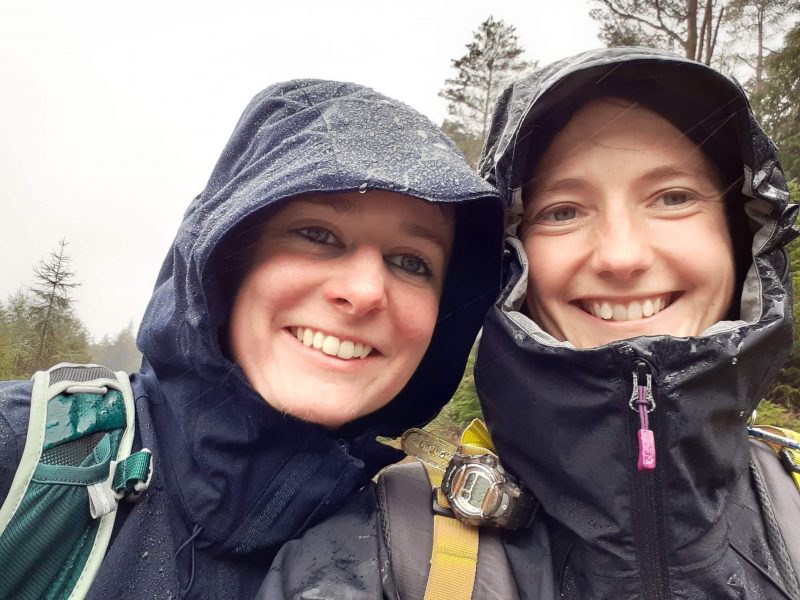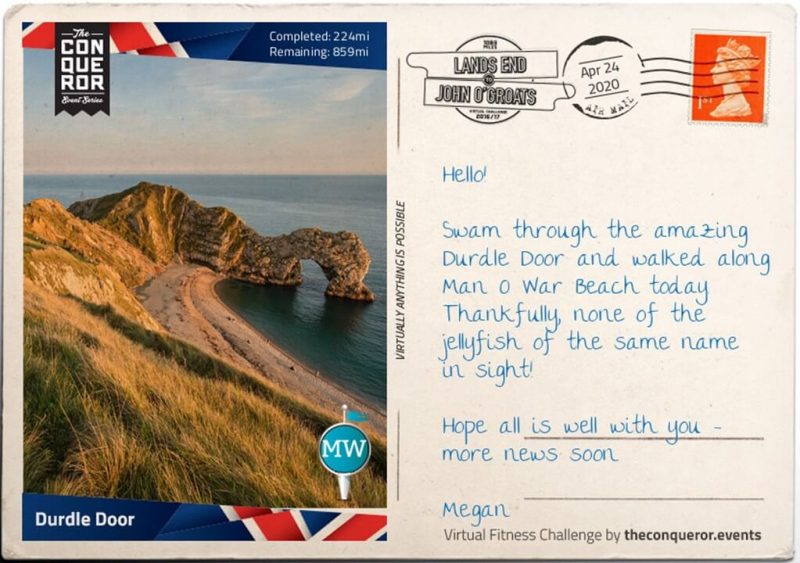 Meg and Alice have been sending virtual postcards from their virtual hike
4. Box-packing for the NHS
There's been a surge in volunteering during this crisis, especially as we try to stay busy and help communities during furlough. And when it comes to putting great stuff in boxes, we've got it covered.
At our former warehouse, ShelterBox volunteers helped Volunteer Cornwall and the NHS on a box-packing mission with a difference.
Martin explains: 'We packed special boxes with care and hygiene items to help keep people comfortable at the end of their lives. They'll be delivered to hospitals and doctors' surgeries across Cornwall, UK, and will help many who may be spending their last days at home.'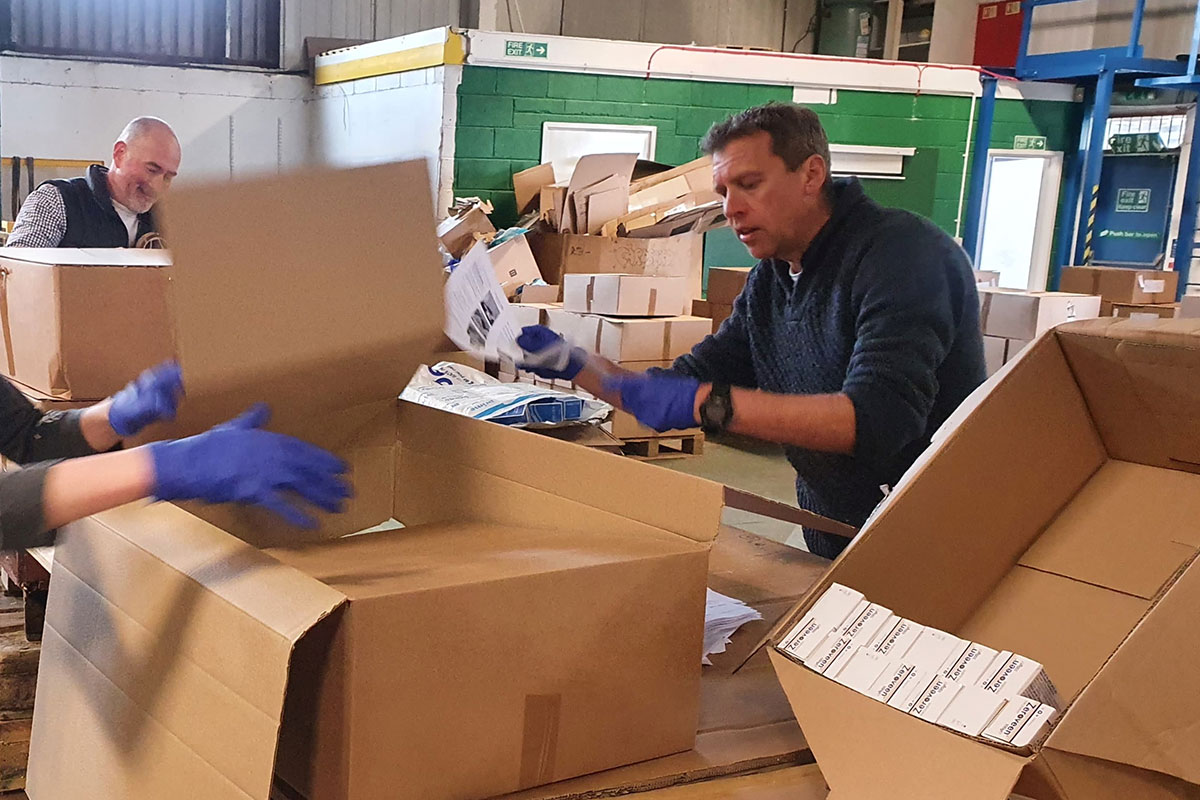 Martin works with other volunteers to pack end of life care boxes
5. An un-London Marathon
On the 26th of April, Alex should have been pounding the pavement, running the London Marathon with a ShelterBox on his back. Alex trained through an outrageously rainy winter – even by Cornwall's standards – including a flooded Eden Project Marathon, where he had to stop to empty the pile of gravel washed into his shoes.
With the marathon postponed, Alex took to his local beach to run instead (more grit in the shoes, we imagine), and his children Barnaby and Harriet made some spectacular London landmarks for a heroic finish line. He raised over $3000!
6. Birthday gifts
We don't know about you, but birthdays seem to fall a little flat in lockdown. But what if you could convert yours into an entire shelter? Lydia created a ShelterBox fundraiser for her special day, to bring friends and family together.
She says: 'I hoped we could share some love and support across the world in this trying time. We raised $150 through various small donations. That's enough for a shelter kit, and I couldn't be happier.'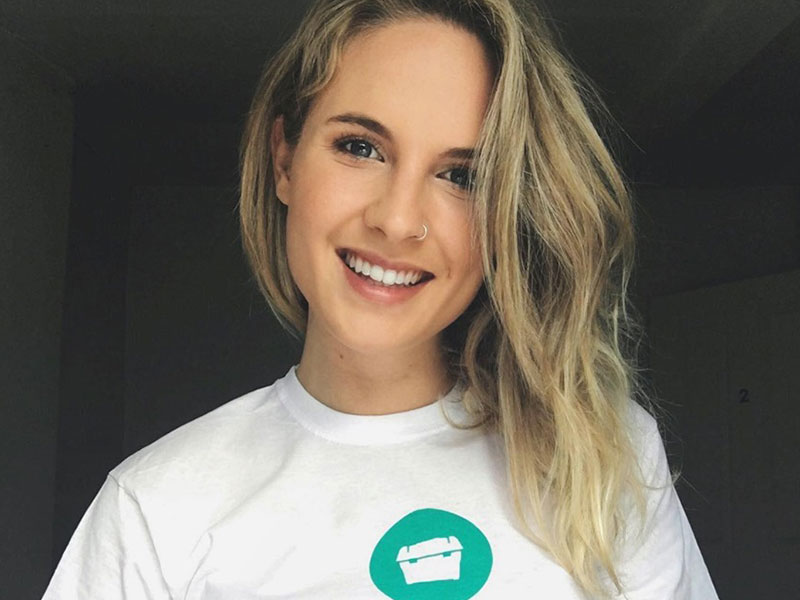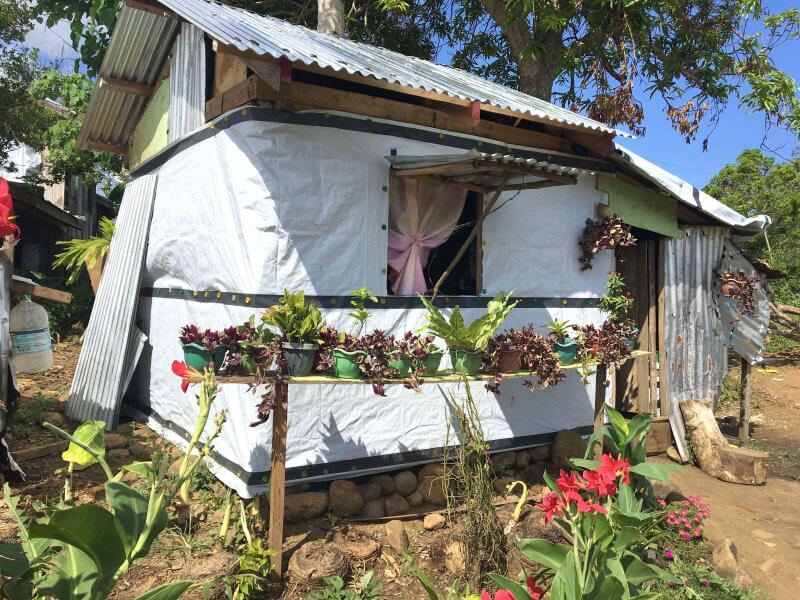 Lydia's birthday gifts could turn into a shelter like this!
As coronavirus spreads, shelter saves lives. But we can't make a difference without support like this.
Giving Tuesday is coming up this week! Learn more about how you can double your impact here.
* Adapted from the ShelterBox UK Blog. *

Blog
---
World Humanitarian Day 2022
Discover everything you need to know about World Humanitarian Day and meet four real-life humanitarians.

Blog
---
Crisis in the Horn of Africa: Why we must act now
The Horn of Africa is experiencing the worst drought in over 40 years. Learn more about this crisis and how shelter can make an impact.