Blog
---
Five fundraisers that inspired us during coronavirus
What do an 8-year old girl, a junior doctor in Birmingham, and an entertainment company have in common? Read the article to find out.
Coronavirus has turned our lives upside down in just 6 months, with most of us living with the uncertainty that naturally comes during a global pandemic. For some, motivation during lockdown took the mere form of a mediocre home-baked banana loaf – no judgements here! But for the exceptional few, coronavirus has fuelled a passion for charity fundraising and the need to connect with charitable causes.
Read on to get inspired by 5 amazing stories from people who have been raising money for ShelterBox during the coronavirus pandemic…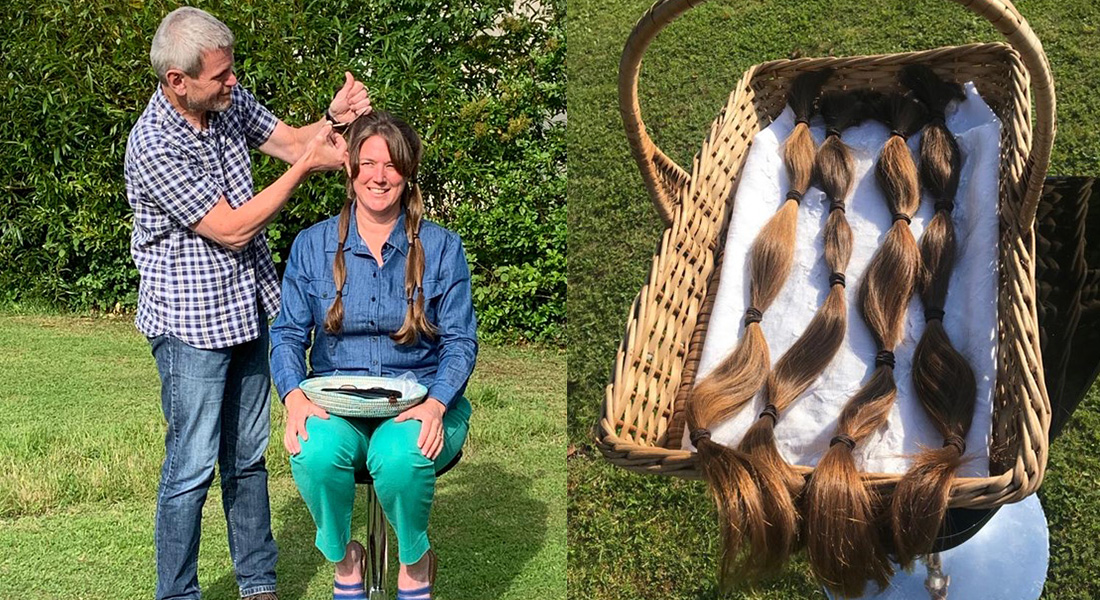 1. Becky
Hair today… gone tomorrow. We couldn't be prouder of our supporter Becky – she bravely cut 20 inches off her hair to raise funds for ShelterBox and donated her hair to the Little Princess Trust.
Becky also works in International Development. She wanted to raise awareness of the continued need to support families affected by natural disasters, especially during a time when families face the additional threat of coronavirus. Becky has raised over $1700 to support families around the world. Thank you, Becky!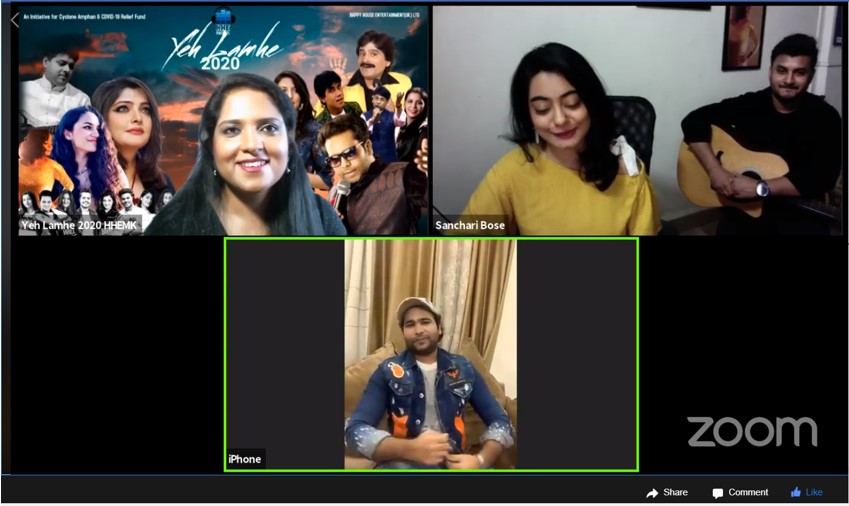 2. Happy House Entertainment
Happy House Entertainment is an entertainment and media company who hosted a live virtual concert called Yeh Lamhe 2020, raising over $1700.
All the founding members of Happy House Entertainment have close links with West Bengal and were moved to fundraise following Cyclone Amphan. You can watch the concert here – we promise it will lift your spirits!
3. Faye
Faye is 8 years old and has been home schooling and learning about water. When she learnt about how ShelterBox supplies water filters to families after disaster to enable them to produce clean water, she sent us a lovely letter. She then decided to do a sponsored walk for us, which raised $185. Faye, you're a star!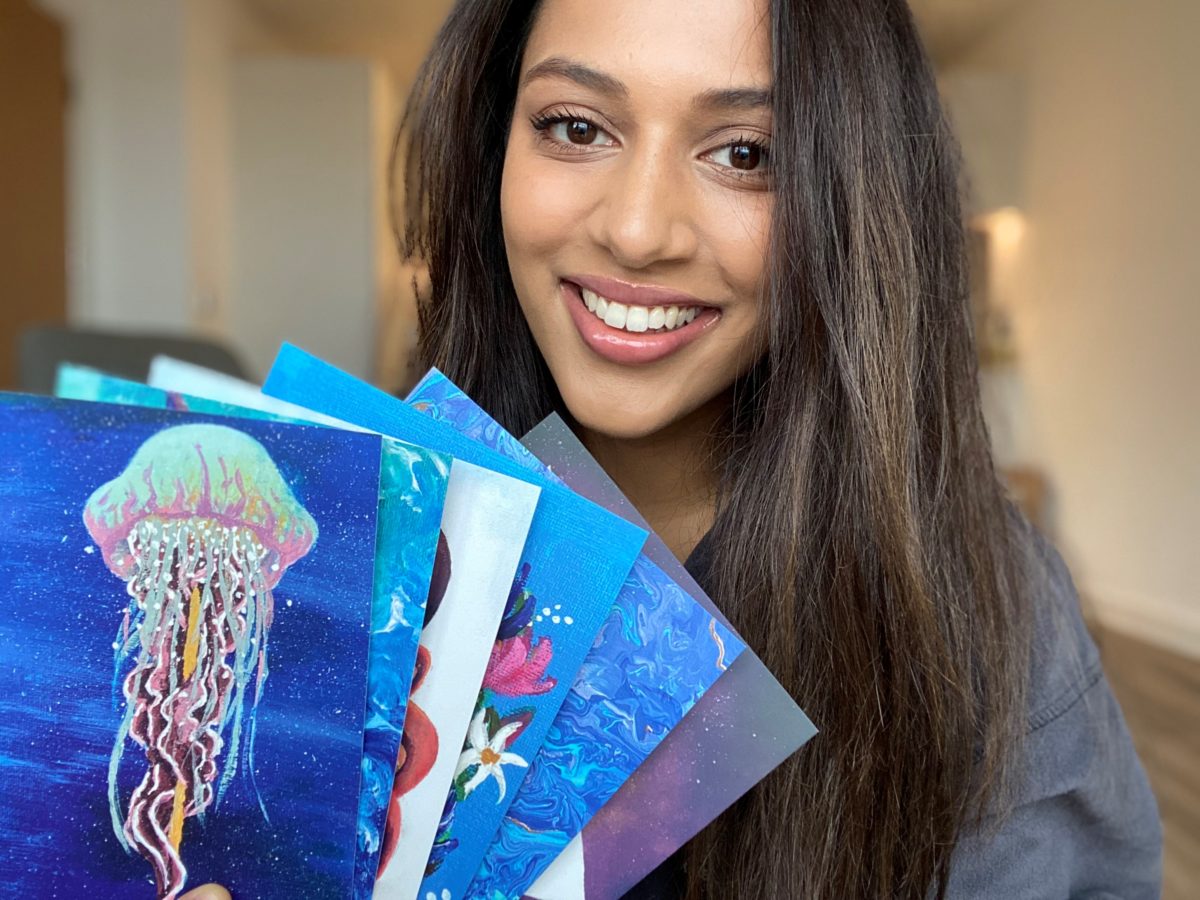 4. Rakhi
Rakhi is a junior doctor at a Birmingham A&E, who has used her lockdown paintings to raise money for ShelterBox.
After busy and challenging shifts, Rakhi picks up her easel and paints her worries away. Often inspired by the natural world and full of warm, uplifting colours, Rakhi posts her artwork on Instagram, and sells prints and originals for donations on JustGiving. Thank you, Rakhi, for not only being an NHS hero, but for using your hobby to help vulnerable families shelter around the world!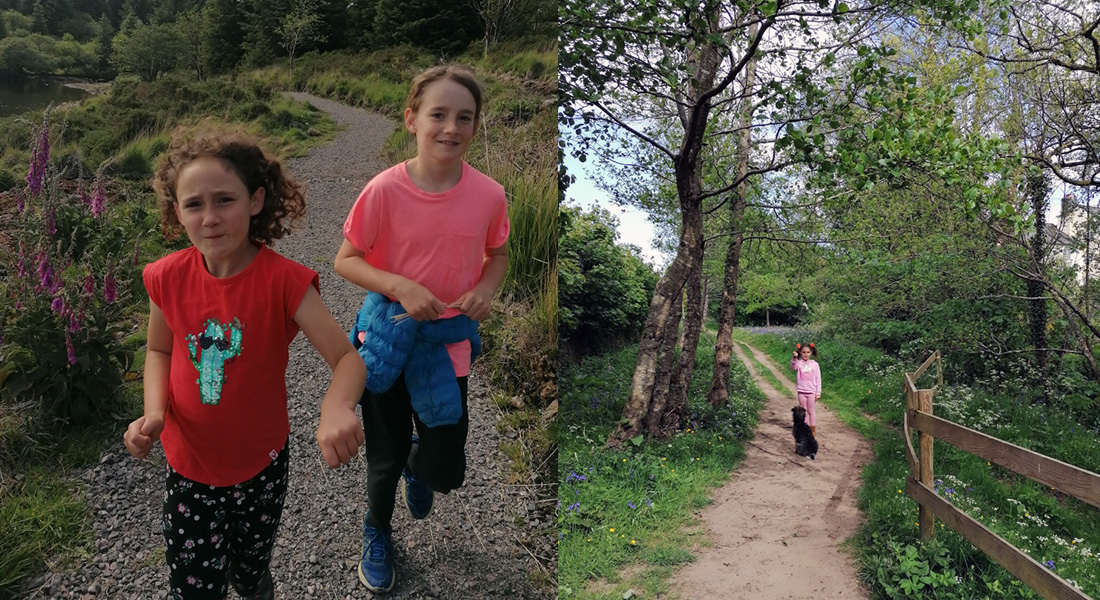 5. Noah and Belle
Marathons, just like most sporting events, have been cancelled for 2020. But that hasn't stopped Noah and Belle from running the distance of a half marathon in their own time!
Along with their mum Maria and their dog Coco, they're raising money to help families around the world who are without shelter. They've already exceeded their $170 target and are still getting donations in! Keep up the great work, Noah and Belle.
Our wonderful supporters fuel our work and keep us going, even in the most challenging times. We know that disasters don't stop, but we also know that our amazing fundraisers won't, either. Thank you so much to our global network of supporters – you are amazing!
Feeling inspired? See how you can help.

Originally posted on the ShelterBox UK Blog.

Blog
---
World Humanitarian Day 2022
Discover everything you need to know about World Humanitarian Day and meet four real-life humanitarians.

Blog
---
Crisis in the Horn of Africa: Why we must act now
The Horn of Africa is experiencing the worst drought in over 40 years. Learn more about this crisis and how shelter can make an impact.