Blog
---
Coronavirus crisis: Why we need support right now
Written by our Director of Fundraising and Communications in the UK, Robyn Cummins.

When ShelterBox was first set up, we never imagined that 20 years later we'd be joining the global fight against a deadly pandemic that has set economies, healthcare systems and societies ablaze. But if our history has taught us anything it is to expect the unexpected!
Coronavirus has changed everything, including the way we work and respond. Our mission remains the same; we exist to provide emergency shelter to communities worldwide who have seen their lives turn upside down after disaster. But alongside conflict and disaster, coronavirus is now added to the mix of the many risks that families face. We've already talked about how in some places, over-crowded conditions, lack of access to sanitization, and little to no health care means families living in settlement camps are at even greater risk during this global pandemic.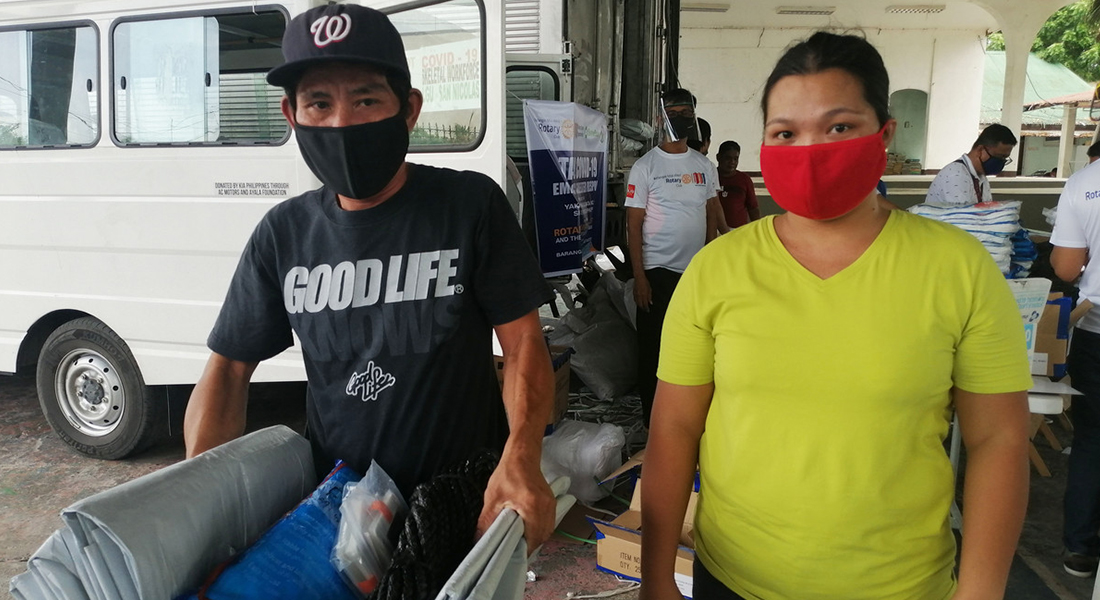 Leona from the Philippines (pictured right) lost her home after Taal Volcano erupted earlier this year. She received ShelterBox aid to help her safely distance and protect herself from coronavirus. She said: "Thank you so much for the things we received. This is a huge help especially the solar lights, we badly needed this. ShelterBox is also a great blessing to us and we can use these items for emergency purposes."
We have all made adjustments in our daily lives to help our local communities. This global pandemic has shone a light on the fundamental importance of having a safe place to call home. That's where you, our amazing supporters, come in. We know that our aid saves lives and our work has never before been more important, but it wouldn't happen without your support. Coronavirus has set several challenges to our operational model, logistics are more complicated, and we are working through local partners as we cannot travel. But, we are still here, overcoming the obstacles between us and the communities that truly need urgent support right now. Thanks to you, we've helped nearly 50,000 people in six different countries since March, providing life-saving aid to help families self-isolate and stay healthy. But we must do more.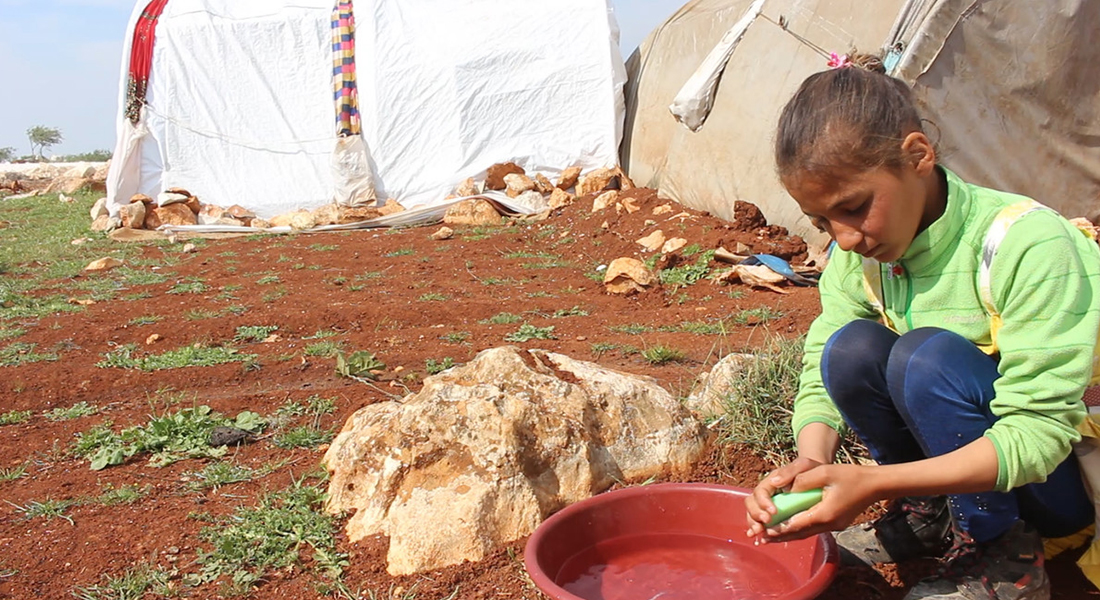 Maryam, 12 years old, told us "It is important we keep clean to protect ourselves from the virus." Together with our partner ReliefAid, we have provided essential aid items to families in the Syrian region, including hand soap and washbasins that enable families to protect themselves from the deadly coronavirus.
As our CEO Sanj Srikanthan succinctly put it – it's not over until it's over everywhere. It is absolutely crucial that we join the global effort to beat coronavirus everywhere. While we all face many challenges at home, we must work together to support those most vulnerable around the world.
We can't do it alone. Our wonderful supporters, our respected partners, our hard-working staff, and volunteers – we all have a role to play.
We often talk about family at ShelterBox. At a time of great adversity, it is inspiring to be part of a global community – a global family – that cares. Together, we can beat coronavirus once and for all.
Please join us today and be part of the global effort to stop the spread of coronavirus.
Originally posted on the ShelterBox UK Blog

Blog
---
World Humanitarian Day 2022
Discover everything you need to know about World Humanitarian Day and meet four real-life humanitarians.

Blog
---
Crisis in the Horn of Africa: Why we must act now
The Horn of Africa is experiencing the worst drought in over 40 years. Learn more about this crisis and how shelter can make an impact.